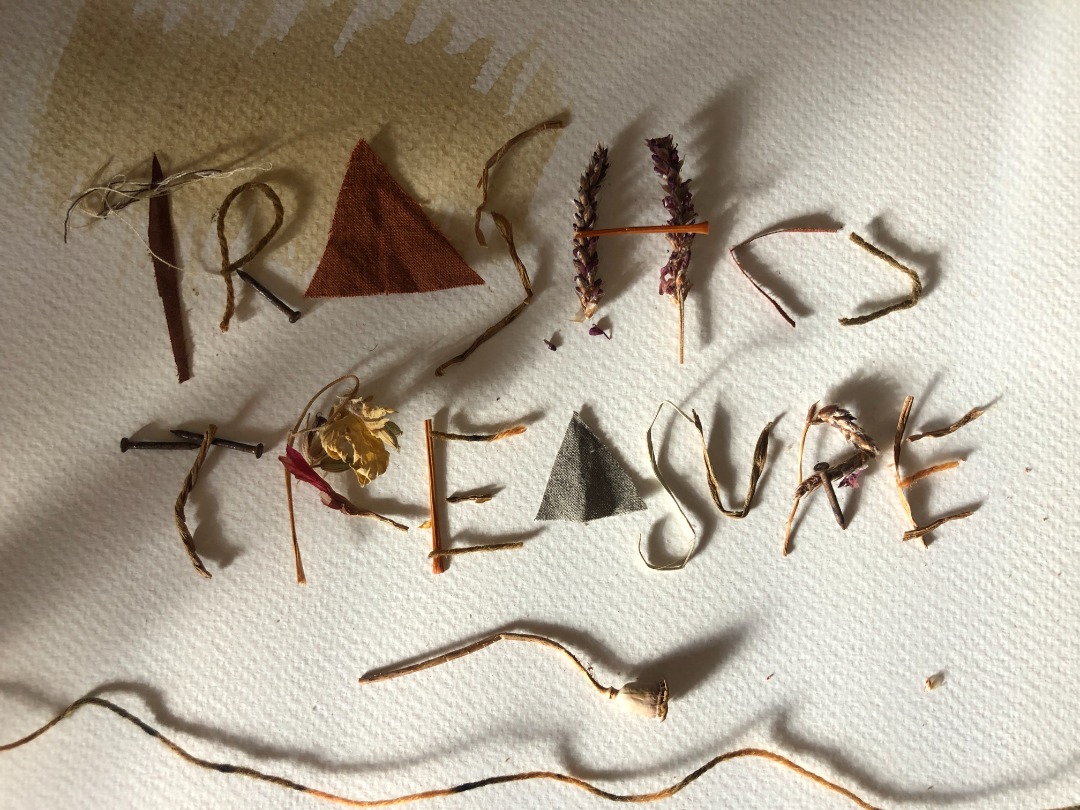 Funded by a British Council grant, two Malaysian artists ran an interesting residency for artists from Malaysia and the UK.
By SOFIA SHAMSUNAHAR
Imagine this: You're passionate about something niche, let's say sustainable art, but no one around you seems to care. No one to bounce ideas off on, no one to catch and throw you back a bigger idea, suggestion or solution.
One's inspiration can feed off the energies of the people around them, so what do you do if there's no one around?
This is why international virtual artist residencies such as Trash <–> Treasure are important in bringing together artists who are spread across the globe to help each other to create.
The residency created and run by Malaysia-based Joanne Loo and Malaysian but UK-based Ummi Junid was supported by the British Council Connections Through Culture Grant 2021-2022, a grant which funds up to £8,000 (RM45k).
The aim of the grant was to bridge the gap between the UK and Asia by supporting opportunities of culture sharing between the two regions. So how did the quirky named residency achieve this?
Over a Zoom interview, Loo shared that when she heard about the grant she approached Ummi, her former lecturer. Aside from being a lecturer, Ummi is a batik artist and natural dyer who has an interest in sustainable practices. 
"We talked about this idea of exchanging trash and finding cultural meeting points in the trash between two countries, so then ta-da! Trash <–> Treasure was born!" Loo shared enthusiastically.
A unique spin on culture sharing, the Trash <–> Treasure residency had a goal to start a conversation on how trash reveals our cultural differences and similarities.
For the five-month residency which just ended last month (February 2022), eight artists came together and collected rubbish from their daily lives and creative practices. Half the number of artists, who were from Malaysia, exchanged their litter with the other half based in the UK, and vice versa.
After two shipments crisscrossed across the globe, said artists received batik scraps, scribbled notes, used tea bags, washed up beach toys among other bits of litter.
The artists who were part of this residency were textile artist Caroline Hyde-Brown, artist Genevieve Rudd, documentary-filmmaker Nur Hannah Wan, natural dyer Ummi Junid, multidisciplinary digital artist Abdul Shakir, artist Fariza Azlina, new media artist KC Tan and visual artist Joanne Loo.
Throughout the five months, artists met up every two weeks and talked about how they were going to turn their trash into, well, treasures.
"When we had our last meeting, it was quite interesting because it was nice to see how far we had come from where we were in the beginning. Everyone has been making quite a lot of really exciting stuff," Loo reflected thoughtfully on her experience.
"Each artist came from different backgrounds and had their own preferred way of working. Over the course of the residency that really shone through in the way that they worked and the way that they shared".
As to what pieces stood out for her, Loo responded bashfully "I can't choose, they are all so special!"
"Everyone brought something different to the table. In general, we all did ourselves justice I think. I don't mean to sound like we're bragging, but I've just been able to see how all these artists developed their work and their individuality really shone through. It has completely exceeded my expectations having started the residency with Ummi," the first-time residency runner Loo said with a quiet pride.
Her enthusiasm for the pieces are valid, with the artists creating out-of-the-box (or bin…haha) pieces. To name a few, DuniaMotif founder Ummi turned discarded tea bags into a batik inspired printed material. Nur Hannah Wan transformed angpao packets into 45 paper cranes to blossom into a vibrant 3D decorative flower-like shape. Caroline Hyde-Brown heat-fused crisp packets and combined batik scraps with Nyonya-inspired beadwork to make dainty art pieces. Abdul Shakir, also known as "Grasshopper", ironed crisp packets to make an installation inspired by Pohon Beringin props from Wayang Kulit, which he then made come to life by projecting a vibrant projection mapping piece onto it.
"KC, who is a new media artist, put a microscopic camera to a crisp bag then magnified all the print so you could just see the dots of it. And now he wants to make a choreographed dance using data about trash in Malaysia, crisps packets and a microscopic camera! It's just so amazing to see how he came to that conclusion," Loo, 30, said.
Loo hopes that Trash <–> Treasure inspires others to create their own platform for sharing and getting to know people from other countries.
"For me personally, even though we have technology and the Internet, and we're very much connected to the whole world, in some ways we live in a day and age where we're very close to each other, but at the same time we're almost always apart. Even though we have a lot of opportunities to establish communication and connection, we don't often do it in a way that's meaningful. I think it's important that we actively create opportunities and platforms where strangers come together and share in a way that is meaningful for each other."
For those wanting to check out how artists turned trash into treasure, you can take a look at the website here, watch a recording of the Malaysian exhibition at FabU Café here. Trash <–> Treasure held its Malaysian exhibition from Feb 18 – 20 at FabU Café, Bandar Sunway, Petaling Jaya.