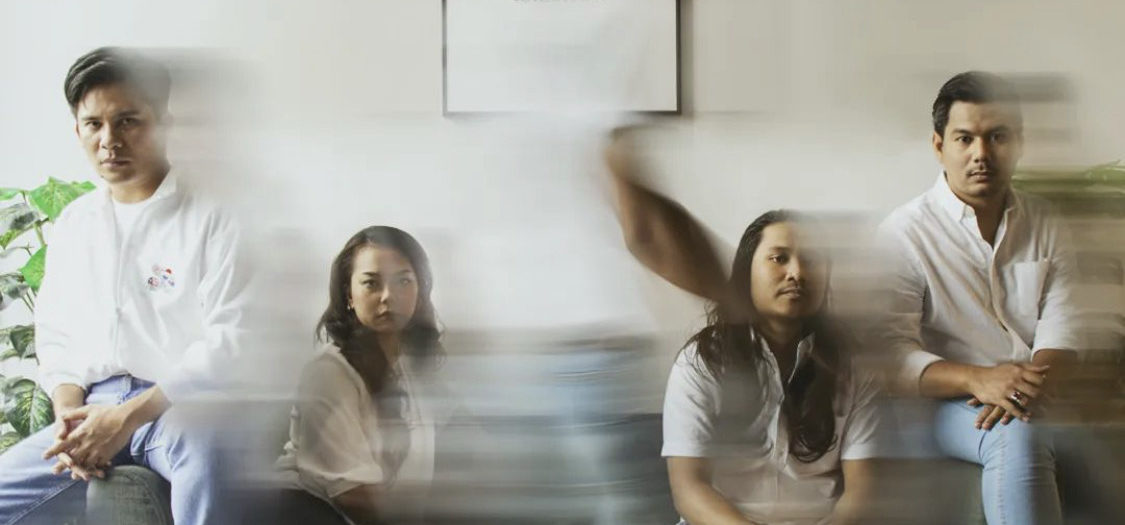 Review by ADRIANA NORDIN MANAN
Catching Tragedi Malam Pesta, a recent performance by indie theatre company Rumah Lakon, was a much-anticipated return to watching live theatre in one of KL's small venues. You know the kind of venue – a shop lot up a flight of stairs, and a small performance space of about 15ft x 25ft surrounded by socially distanced chairs.
This anticipation made the disappointment all the more punishing, as the show missed the mark on so many counts.
First, there was the script. Written by Afiza Asram (who also co-directed with Dzeelfa Zainal), it was stilted and lacked the heightened sense of dramatic writing. The four characters, who were former college friends and acquaintances at a dinner party organised by an unknown entity, spoke in lines one would expect in a Malay TV drama, or ones that appeared like a series of monologues.
Considering Afiza has notched notable achievements as a scriptwriter – one of her previous plays, Sa Balik Baju, was adapted for screen and is currently streaming on Netflix – the shortcomings of Tragedi Malam Pesta were all the more apparent.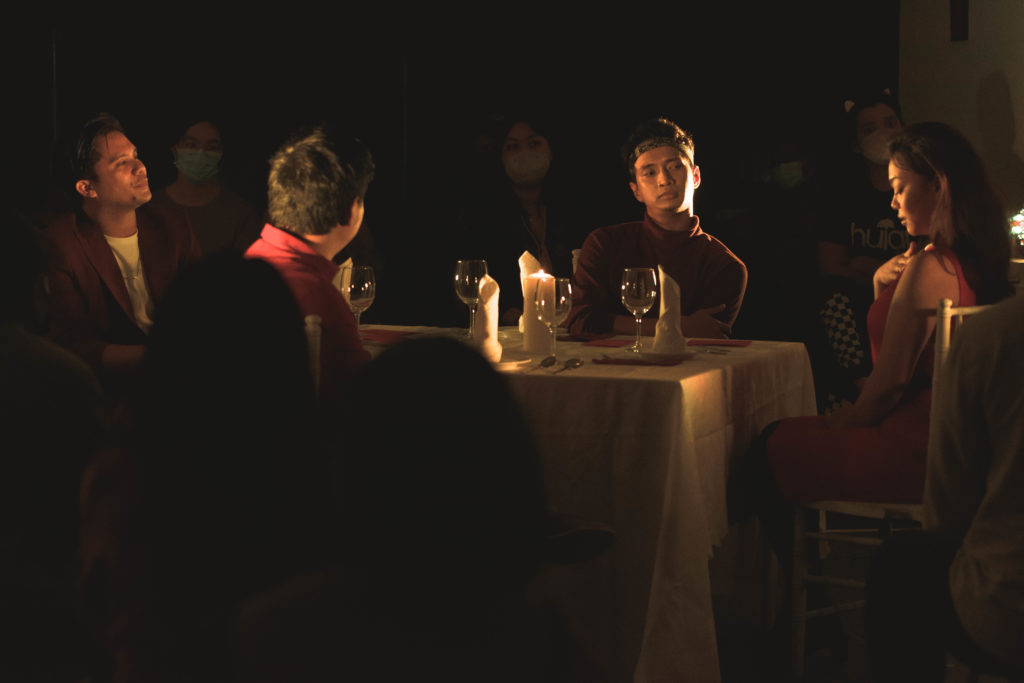 I'm not sure which party, actors or director, was the weakest link for what was presented on stage, but the shortcomings were clear.
First, the characters were embodied one-dimensionally. I appreciated moments where the web of relationships was revealed, and when we were given some backstory. However, the flatness of the acting and the conflicts that felt undeserving of the actions they triggered were very apparent.
The conflict revolves around the murder of Puspa, a college friend to the characters and to a few of them, a former romantic partner. The characters on stage, Tiara (played by Fara Kafli), Mokhtar (played by Jimi Hud), Ilham (played by Juan Ahmad) and Abil (played by Anwar Rusdini) took turns narrating what happened the night of Puspa's murder 10 years earlier at a house party. We learnt why they each acted the way they did towards Puspa, and what happened. It was like a whodunnit, only the premises were unconvincing and in the territory of competing suitors and a jealous girlfriend.
Among the questionable directing choices was when the characters shouted and thumped tables, especially considering the small performance space. Why the unclear need for aggrandizement and exaggeration?
Then, of course, the only woman character we see is presented as a vengeful seductress and petty jealous girlfriend. I could appreciate Tiara's backstory of material hardship which led her to leverage youthfulness and beauty in order to climb the social ladder and score a better life. But at its heart, Tragedi Malam Pesta was a tired rehashing of tropes and low-stakes drama, resulting in a story I didn't care about. When the question of Puspa's murder was resolved, I was at a point of not being invested at all in the characters and their journeys.
In what appeared like that pesky playwright's desire to "tie up a story neatly," at the end the waiter (a side character up to then, played by Qie Rahman) sauntered on stage, to introduce another backstory and close out the show, which involved a barely believable tale of deceit and stalking in line with the play's merry use of tropes of course.
Raring to leave by then, I thought the prospect of the play going on any further was downright frightful. Don't get me wrong. I'm not prescriptive about stories or believe that only certain kinds of stories deserve a place on the country's stages (purpose built or otherwise).
But is it too much to ask for some care and thought in crafting a story?
Forget Puspa and her friends. That Tragedi Malam Pesta was a theatre performance that deployed the worst elements of "Drama Pukul 7" and telenovelas was the biggest tragedy of the night.
Tragedi Malam Pesta ran from Feb 18 to 20 at Greydea Studio. For further information, head to Rumah Lakon's Instagram page (@rumahlakon).