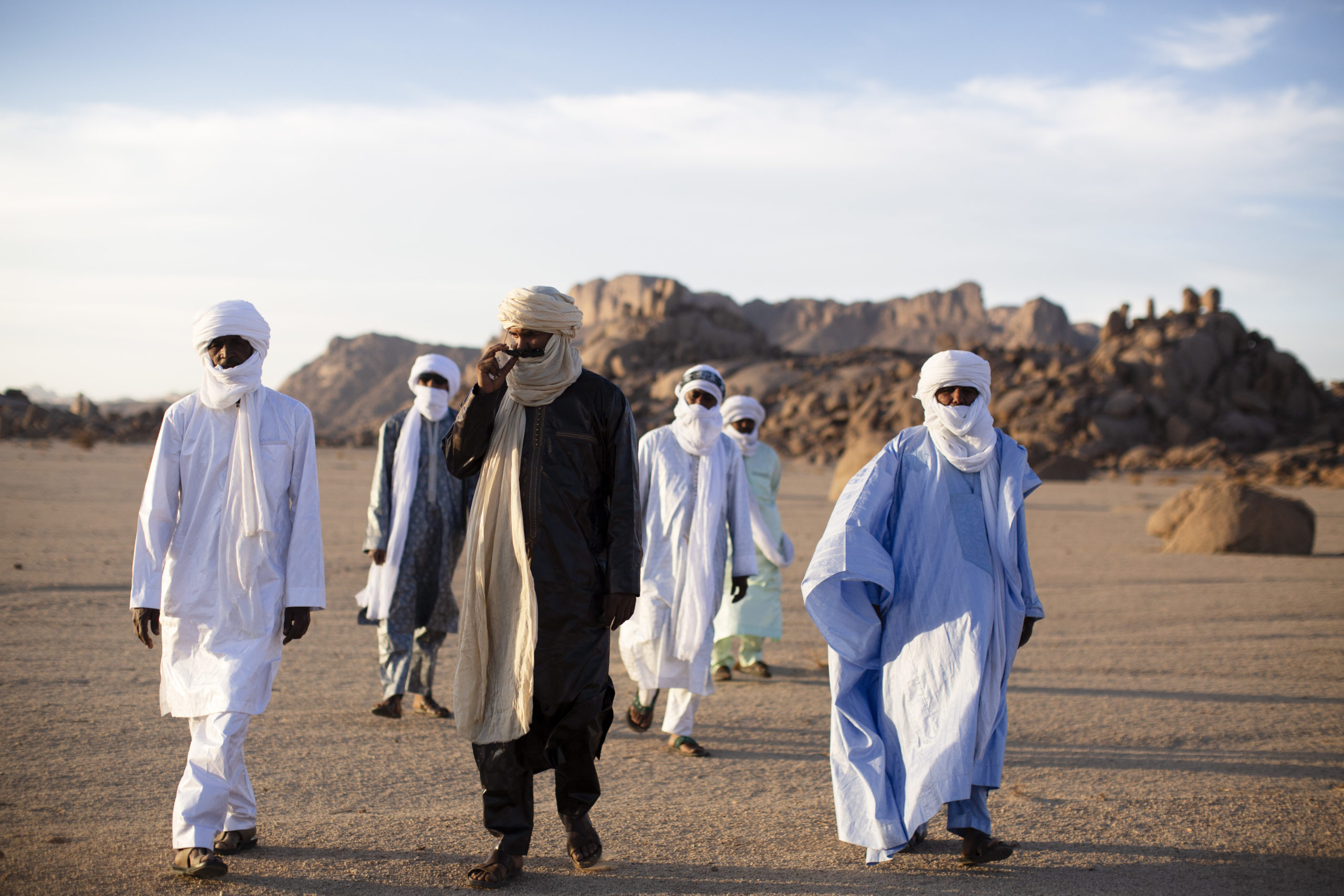 PUSAKA and the Embassy of the Republic of France are pleased to present the upcoming concert, Tinariwen: Returns to Malaysia 2023, to take place December 15, 2023 at JioSpace, Petaling Jaya. The legendary Grammy Award-winning world music band Tinariwen will be performing their second concert in Malaysia, as part of their Asian Tour 2023; other stopovers are India, Japan, Saudi Arabia, United Arab Emirates, and Thailand.
Tinariwen is a Grammy Award-winning collective of Tuareg musicians from the Sahara Desert region of northern Mali. They are pioneers of a musical genre called 'Assouf', also known as the 'Sahara Blues', which blends ancient Tuareg melodies and rhythms with electric guitars and soaring vocals. With a career spanning decades, Tinariwen continues to push boundaries and inspire audiences globally with their unique sound that effortlessly combines traditional Tuareg music with modern influences.
Hailed as one of the most outstanding and innovative bands in the world music scene, Tinariwen promises a night of mesmerising music that will transport audiences to the breathtaking landscapes of the Sahara. The concert will showcase songs from their latest album, Amatssou, which has garnered widespread acclaim for its deeply-felt lyrics and rhythmic melodies, as well as some of their well known compositions.
Fans and music enthusiasts can expect a unique cultural experience as Tinariwen takes the stage— a rare opportunity for Malaysian audiences to witness the band's unparalleled musical brilliance and to be part of a cultural journey that transcends borders.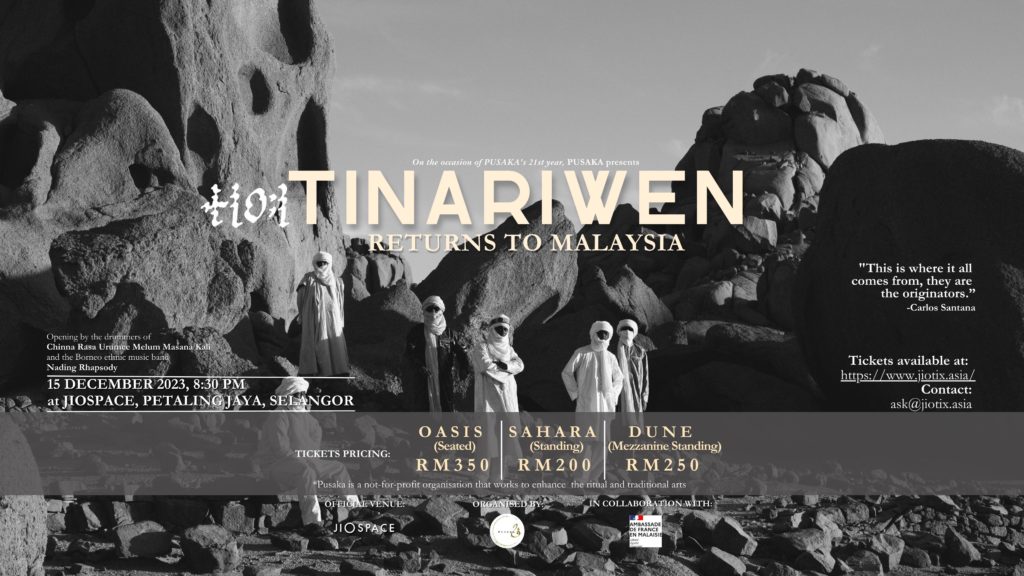 Tinariwen: Returns to Malaysia takes place on Friday, December 15, 2023 at 8.30pm. Tickets for the live show at JioSpace, Petaling Jaya are priced at RM350 (Oasis, seated), RM200 (Sahara, standing) and RM250 (Dune, mezzanine seating). This show will be opened by the drummers of Chinna Rasa Urumee Melum Masana Kali and ethnic Borneo band, Nading Rhapsody.
Photos by Marie Planeille and PUSAKA/Cheryl Hoffmann
Read more stories like this on BASKL via the links below: