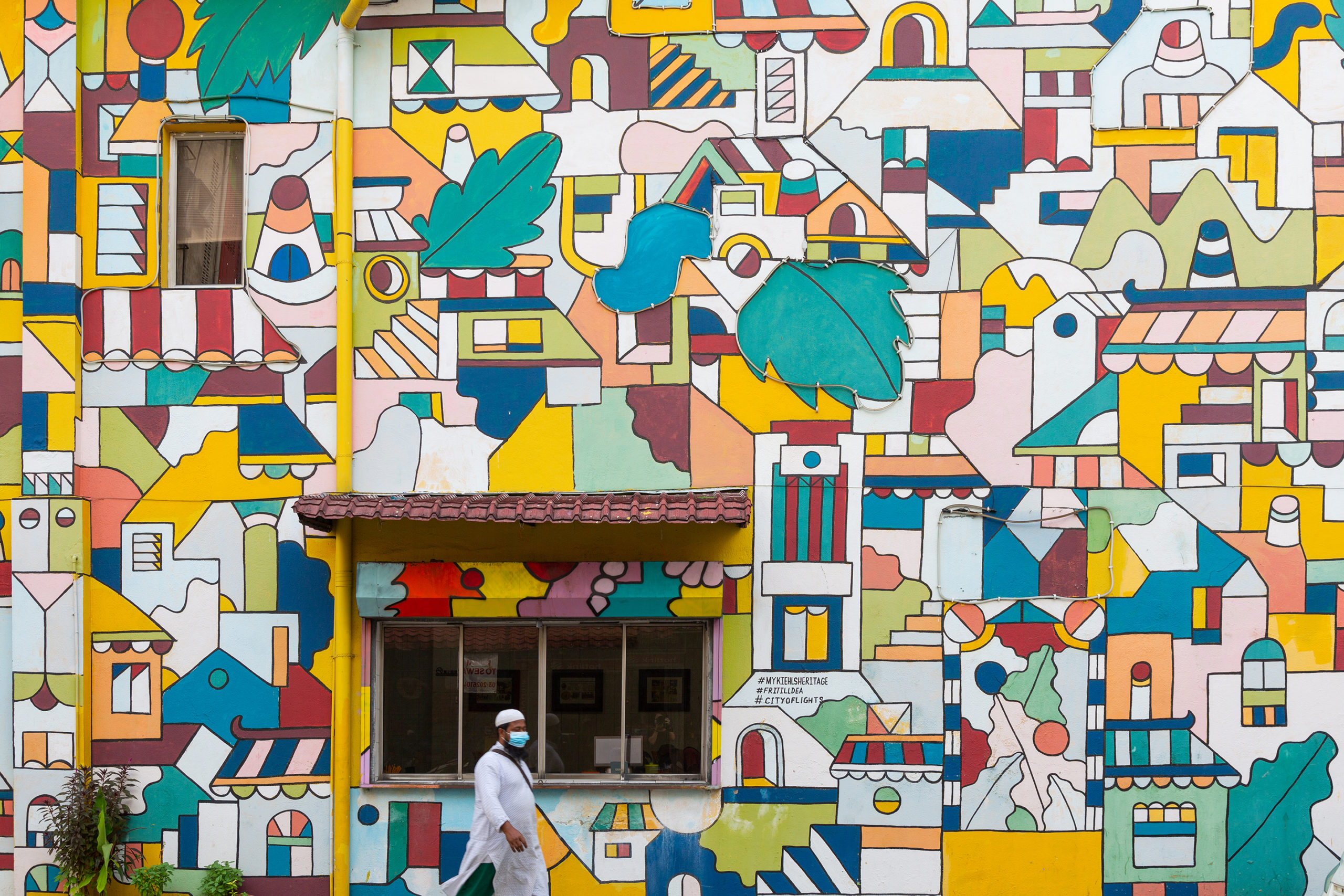 KLiK is back again and this time, it's all about art!
By MARIA MURUGIAH
Once again, BASKL's monthly phone photography contest KLiK is back! This time, we are celebrating the long awaited re-opening of our country. If there's anyone who deserves to go out there and have some fun (safely, of course), it's you!
So put on your mask, get your vaccine certificate ready and explore! There's so much to see – the skies, hills, parks, rivers and… ART! That's right, this month's KLiK contest theme is KLiK Seni Sana Sini! For this edition, we invite you to embrace your artsy side and capture anything you see around you that resembles art. We're talking about stuff that includes but is not limited to street art, art installations, sculptures, carvings and interesting architecture.
Since KLiK Seni Sana Sini is all about going outdoors and rediscovering your area through art, this is an opportunity for all you phone photographers to fall back in love with Malaysia and find out just how cool, vibrant and beautiful our country is. So get out there and start hunting! We promise, there's art everywhere!
Of course, you get extra points if you take the effort to include details of the "artwork", where you saw it and a little history about it if you are able to find out more about, or why it is you feel it constitutes as art.
This is the fourth round of KLiK and we're positive that there's going to be lots of new participants as well as returning ones. It doesn't matter which group you belong to; if you have your eyes on a prize this time around, here are four tips to help!
Enable grid-lines in your phone camera settings to compose a better photo! Grid-lines help you apply the most basic composition principle in photography: the rule of thirds. This means, subjects that lie along lines which divide the image into thirds make for a more captivating image! When you apply the rule of thirds, your photo becomes more balanced and thus, visually pleasing.
Look for the little things but skip the zoom
Sometimes, it's the tiniest things can make or break a photo. Try your best to get as close as possible to your subject if you're looking to capture those small details. Avoid zooming in since this may cause your photo to appear blurry, grainy or pixelated. If it's not possible to go closer, capture at a safe distance and crop the image later. This way, you won't compromise its quality!
Explore different perspectives
Just like real human experiences, a subject can look totally different when it's perceived from different viewpoints. In order to offer a unique experience to your viewers, don't be afraid to play around a little! We say explore new perspectives but please don't hurt yourself in the process, lah. You don't have to stand on a ledge to take a great photo!
Posing is fun and produces great photos, no doubt! But getting those candid moments on camera definitely makes for a compelling and heartwarming narrative. Even if it's a glorious backdrop of graffiti on a wall that you're hoping to capture, a bunch of kids playing the foreground happily could make your shot all the more attractive! One of the best ways to get great candid shots is to stay patient and take as many photos as possible!
So there you go. Four tips to get you all set for Round 4, KLiK Seni Sana Sini! The rules are simple: take a photo suitable with the theme and post it on Instagram anytime between Sept 29 to Oct 15 2021. Your entry will only be valid if you've tagged @CENDANAMalaysia and included these hashtags, #KLiKSeniSanaSini, #BASKL and #CendanaMalaysia in your post. Points will be awarded by a panel of BASKL judges (70%) and netizen's likes on Instagram (30%). Here's the fun part – the first prize winner takes home RM500, runner-up gets RM350 and the third prize is RM250. That's not all, there are also 10 consolation prizes of RM100 each up for grabs! For more details, click here.
Now, it's time to get out there and get started on your art hunt. Don't forget your mask, sanitiser and vaccine certificate. Oh and remember, phones only!