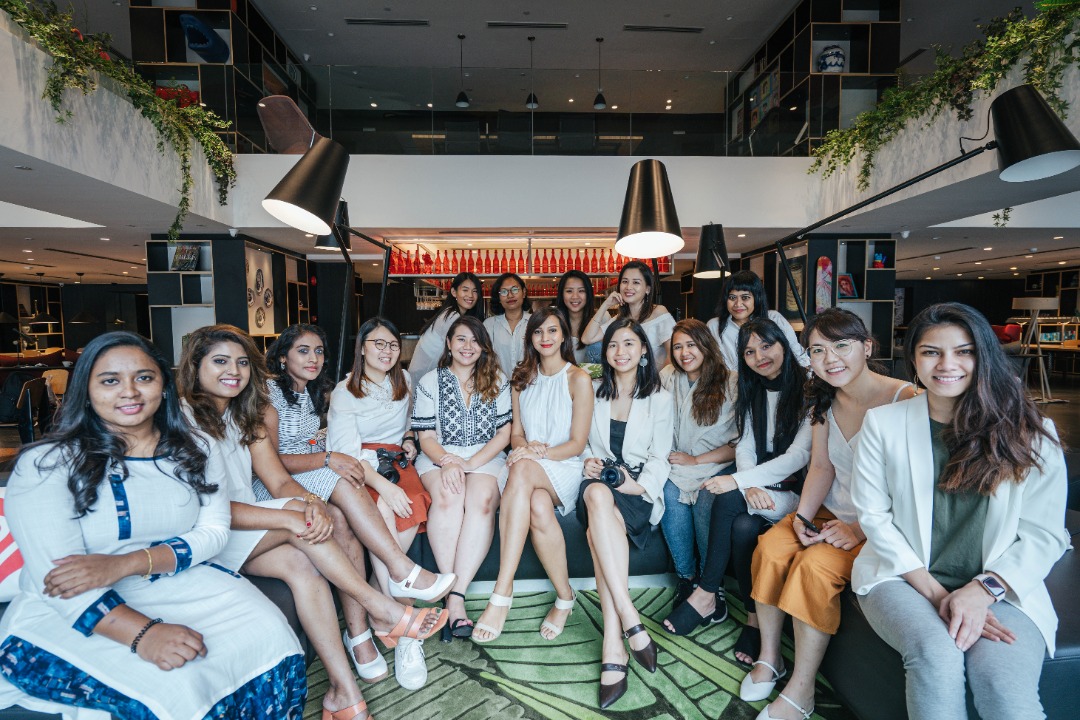 Women photographers unite and move forward together, lending their unique perspective and telling visual stories their way.
By ANN MARIE CHANDY
When you think of famous female photographers, whose names come to mind – Margaret Bourke White, Diane Arbus, Annie Liebovitz?
Just two years ago, National Geographic did a feature on women photographers and the benefits of being a woman, how you're welcomed into homes and secret worlds and trust with sensitive subjects, but they also find it challenging in the traditionally male-dominated industry. (Read the story here).
Last year, Women Photographers Malaysia (WPM) was founded with the vision to create a community of empowered women who break barriers.
"We had a humble beginning with a following of just below hundred," shares cofounder Aisha Nazar, a Sony Alpha Guru. "As months went by, however, the amount of support we've received from various photography societies, groups, individuals, and even primary imaging brands has been tremendously encouraging.
"In less than a year, we are seeing an organic increase that brings us to over 2000 in numbers on our Instagram page and 190 members in our closed Facebook group which is intended as a safe space for community council and private discussions bearing sensitive matters."
Annice Lyn, who recently made waves as the photographer who captured the picture of artist's Red Hong Yi's "Climate Is Everything" cover for Time Magazine, adds that WPM was formed with a community spirit in mind.
"The women behind WPM – Aisha and I along with a team of women photographers – are professional photographers whose expertise range from commercial photography, sports and documentary photography, wedding photography to family portraiture," said Annice, who made it into the Forbes 30 under 30 Asia 2021 list.
WPM's mission, she says, is to develop an inclusive culture that increases gender equality and helps to strike a balance by ensuring better support, and empowering women photographers through visual storytelling.
Hosting workshops, organising monthly meetups, and providing a safe space for women visual storytellers is part of what we hope to accomplish. Holding our fellow shutter sisters accountable by nurturing women and non-binary photographers to develop their skills, knowledge and encourage them to find the strength within in so they can take a step forward. This is where work from women photographers can be showcased and highlighted to amplify their voices."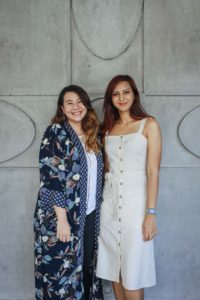 Here Annice and Aisha give a quick Q&A about WPM.
What was the catalyst for WPM's formation?
Aisha: The topic of gender equality and the lack thereof has grown exponentially in recent years, thanks to all the strong and brave souls out there who weren't, and still aren't afraid to call out on this major flaw seen in our society, and demand for an immediate fix. However, there are still significant shortcomings in the realm of visual culture with the lack of diversity and appropriate representation of women/non-binary photographers in Malaysia.
After many conversations of shared struggles and discrimination, we (the co-founders) ultimately realised the importance of having a support system within our community that didn't exist at the time.
WPM was formed at the start of the pandemic during the first Movement Control Order (MCO) in 2020. We hope to highlight the brilliance and credibility of women photographers within the photographic landscapes of Malaysia who for years have been overshadowed in a field mainly headed by the opposite gender.
It's time to make space for the female perspective via visual narratives. We wish that the obvious disparity between genders in this domain would be eliminated through collective-based efforts to encourage more females to step out of the bubble they've been put into and take part in an otherwise male-dominated career and interest.
What are some of the activities you have organised so far, and what were your feelings about these?
Annice: The activities WPM has organised so far have been photowalks, photography workshops, online sharing sessions, monthly social media features, collaboration with international collectives, exhibition event partners, to name a few.
One of the events that we hold dear to our hearts is Afternoon Tea with WPM, which can be a physical or virtual gathering, where we, women photographers, come together for a catch-up and sharing session.
We are incredibly thrilled to know that some of the women creatives and photographers travelled across states such as Johor Baru to participate in our events. This truly encourages us and the team that we are collectively working on championing gender equality especially towards photography education and accessible resources, to redistribute the cards equitably by providing new opportunities in visual storytelling.
What do women bring to the table in the field of photography?
Aisha: We have come a long way where the cultivation of knowledge and visual technology has become more accessible to just about anybody around the world. This changes the traditional narrative of societal norms that dictate what a certain gender can or cannot do.
Women visual creatives are now able to tell stories through their lenses by revamping the standard of quality work and voices, address and gain access to important personal and sensitive subject matters via an unseen perspective, and more.
It's a way of observing the world differently and that is through a female gaze. In a field that's previously dominated by the opposite gender, we feel it's crucial to acknowledge that there's been an increase of women photographers who are equally competent in the technicalities of photography.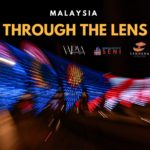 From August to December this year, BASKL will partner with WPM in a photography project "Malaysia Through The Lens", a search for photos that will feature our nation, its arts, culture, and people, from the unique perspective and lens of Malaysian women. Each month a different photograph will be selected for our homepage at baskl.com.my. For more information, go to womenphotographersmy on Instagram.