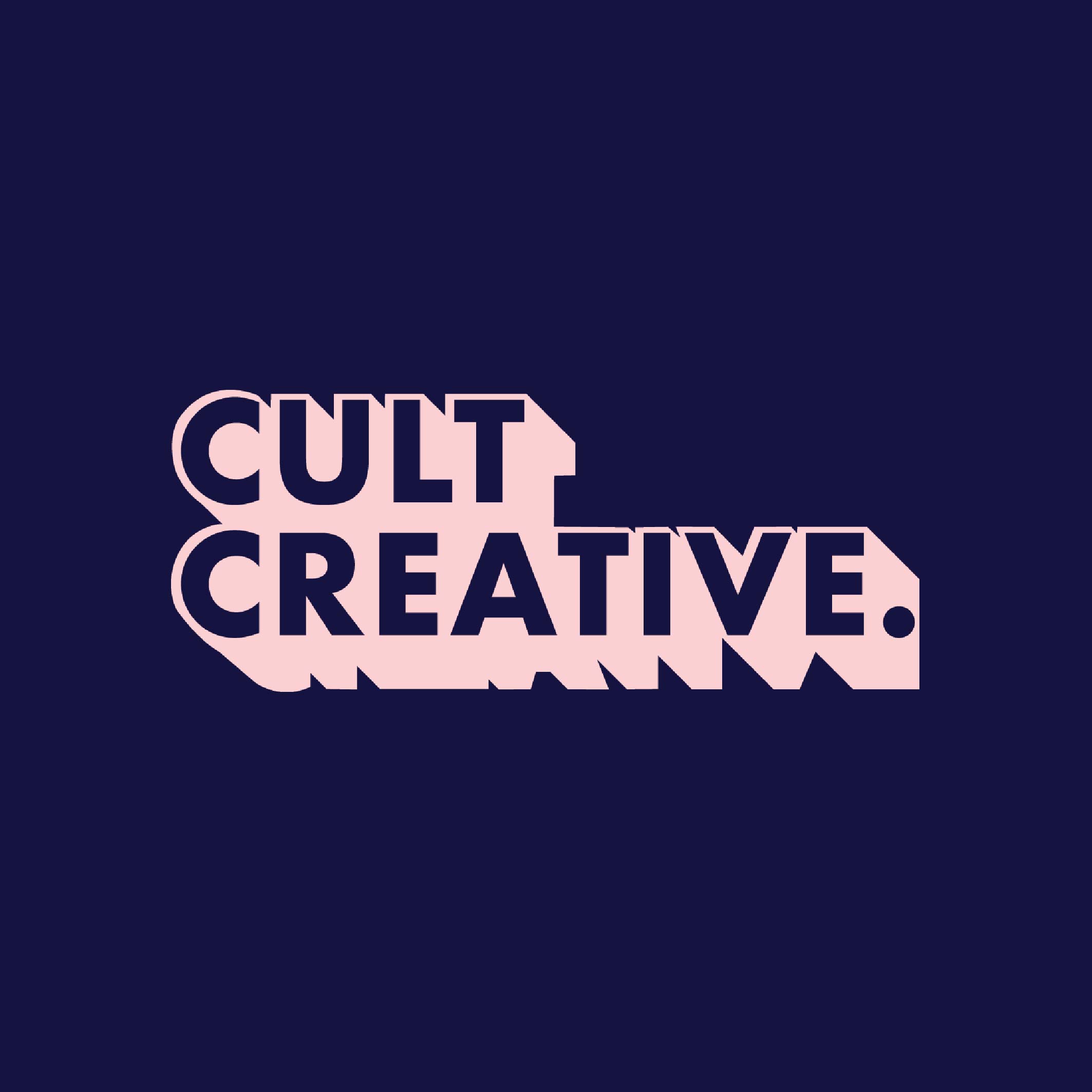 From personal branding and job-hunting to networking, Cult Creative is an app that covers all the bases for Malaysian creatives.
By SAMANTHA CHANG for Lensa Seni
When the Covid-19 pandemic hit the creative industry, many professionals were set adrift by lay-offs and unemployment. The arts sector was already rife with challenges, but for a large number of creatives, this seemed like the final blow.
Three industry veterans decided to join forces and develop a new and innovative solution to bring about fresh opportunities for the sector.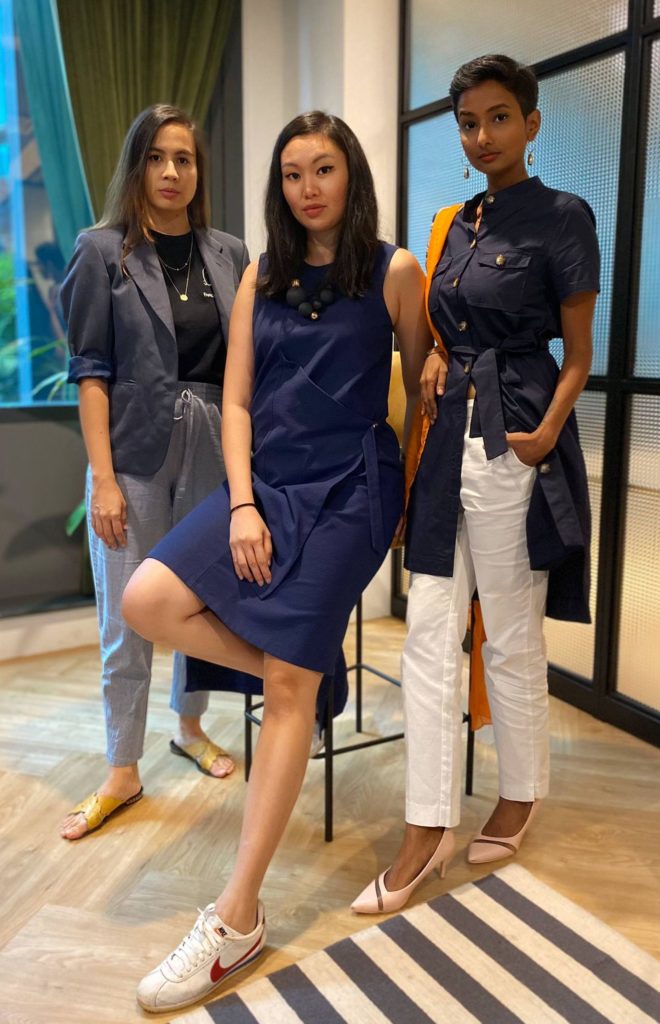 Shermaine Wong, Manisha Jagan and Lina Esa co-founded Cult Creative, a digital platform to help creative professionals upskill, collaborate and discover fresh work opportunities.
According to Lina, Co-founder and Editorial Director of Cult Creative, their mission was to address long-standing issues within the industry.
"We surveyed the market and found that the overwhelming majority of creatives were getting jobs through word-of-mouth, which is inefficient and ineffective," she explained. "There was no place to be easily discovered as a creative."
Without connections and collaborators, creatives also struggle to grow and develop their best work. "Creatives don't really work in silos. We usually have to work together on projects," said Lina.
"Sometimes, you might also want to experiment and leave your comfort zone, which can't happen if you work with the same three people all the time."
Aside from tackling these issues, Cult Creative also wants to elevate and grow local grassroot talents. Since its inception, Cult Creative has released a variety of mixers, mentorships and skill-building resources to help new creatives kick start their careers.
The Cult Creative App
This app is a one-stop shop for creatives to build connections, showcase their work and get noticed by employers. As the app was specifically designed for creatives, it overcomes the limitations of other platforms.
"LinkedIn is quite white-collar, as it's very chronological and not a visual platform. Instagram is not built for professional networking, and it lacks a convenient search function to find talents. Finally, portfolio sites often don't come with networking features," Lina explained.
The idea, however, is not to replace these platforms (in fact, users can link these platforms to their Cult Creative page). Instead, Cult Creative is designed to consolidate all these distinct but essential aspects of being a creative – from personal branding and job-hunting, to self-expression and community support.
How the app works
One key advantage that the app offers is exposure. On the general feed tab, any status updates you post will be seen by the entire community and not just your own network. As a result, the feed is a curious mix of colourful artworks, reflections and casual chatter.
On the Explore page, you can easily browse through profiles and send fellow creatives connection requests. Creatives can also be found through the search bar, so if you ever need a freelance photographer to capture your Penang #travelgoals, a quick search of the keywords "photographer" and "Penang" will bring up relevant profiles.
Of course, that then begs the question: How do you make your profile stand out from the crowd?
Lina suggests that you keep your profile as tight and professional as possible. "You always have to keep in mind that potential employers are going to be viewing your profile. It's like a cover letter, but cooler."
Having the basics down – such as a clear headshot and an eye-catching banner – will take your profile far, but the portfolio section is where you can put your best foot forward.
The section allows you to showcase five of your best projects by including photos, video links, and descriptions of them. Cult Creative encourages its users to "curate with intention and purpose," and gives viewers a glimpse of their creative process.
Once you get your profile down, you're ready to explore the job board and apply to available listings. A variety of businesses and companies can be found on the app, ranging from creative SMEs to full-fledged corporations.
Businesses and companies who adopt the app also have the opportunity to establish their brand in the local arts scene. Employers can position themselves to attract ideal candidates by displaying their overviews and photos of their company.
The future of Cult Creative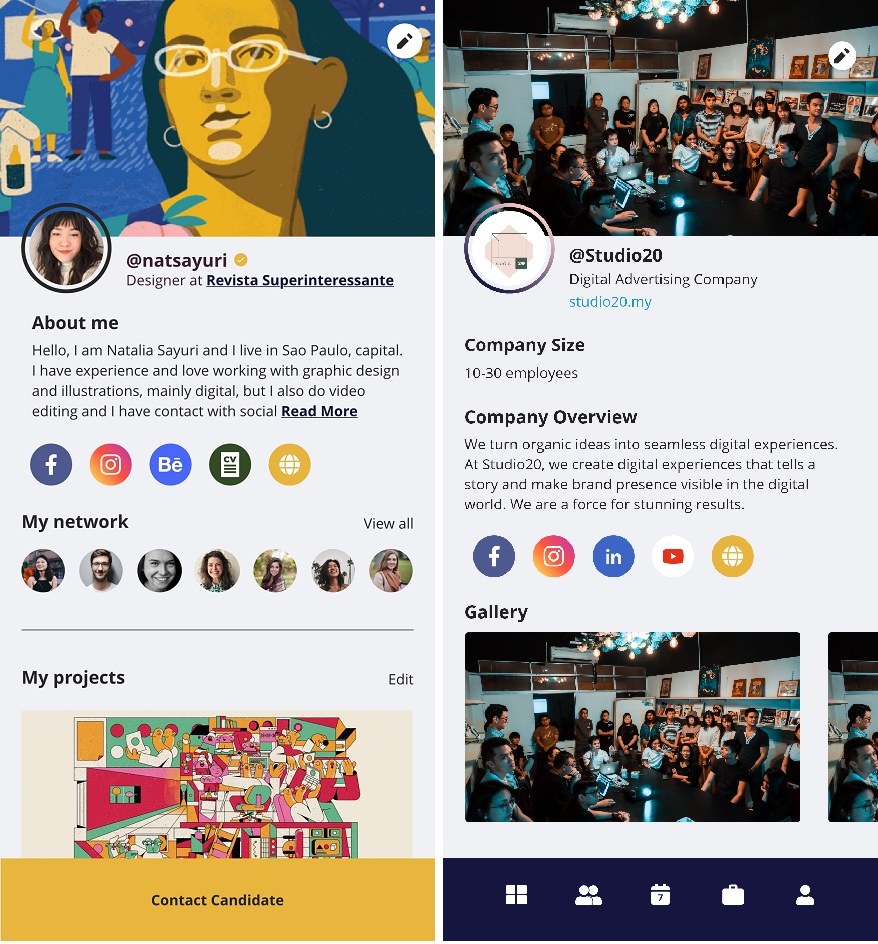 The app is a fairly new venture, having only been released to the public on Dec 1, 2021. Currently, the team is focusing on building the product and making it market-fit, so users can look forward to more exciting features being rolled out.
One of these features is a private chat function so that creatives can reach out and instantly connect with others. Another potential element is an AI system that automatically suggests suitable candidates to employers, facilitating the hiring process.
Lina hopes that Cult Creative will act as a forum between employers and creative professionals, sparking conversation and collaboration: "We have supportive clients who gave us feedback that they wanted to try something different from social media. With social media, most of the time you can only put a finished product out there.
"But what we'd like is to have is a call for submissions where creatives can generate ideas and samples, be paid for them, and work collaboratively with employers," she shared.
Eventually, Cult Creative foresees itself expanding beyond borders into neighbouring countries, connecting international employers and creatives through its platform.
To download the app and learn more about Cult Creative, visit their site.
Samantha Chang is a participant in the CENDANA ARTS WRITING MASTERCLASS & MENTORSHIP PROGRAMME 2021
The views and opinions expressed in this article are strictly the author's own and do not reflect those of CENDANA. CENDANA reserves the right to be excluded from any liabilities, losses, damages, defaults, and/or intellectual property infringements caused by the views and opinions expressed by the author in this article at all times, during or after publication, whether on this website or any other platforms hosted by CENDANA or if said opinions/views are republished on third party platforms.