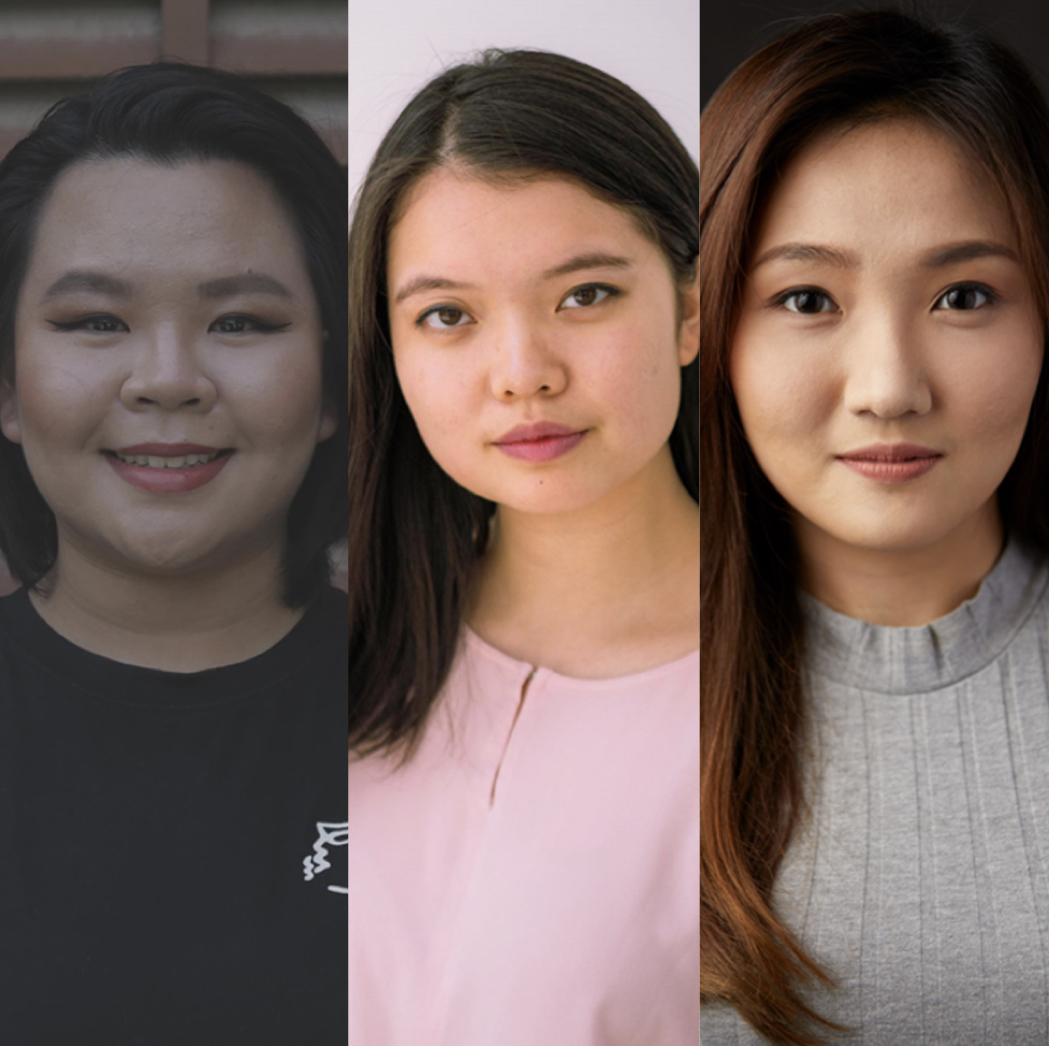 Charity Yong, Ysabel Loh and Peny Chan are names you will want to remember. From young enthusiasts to students of the art, they have each dedicated their lives to bringing life and truth to the stage.
By MIRIAM DEVAPRASANA for Lensa Seni
Three emerging artists offer perspectives on personal and artistic growth.
The One With Her Heart On Her Sleeves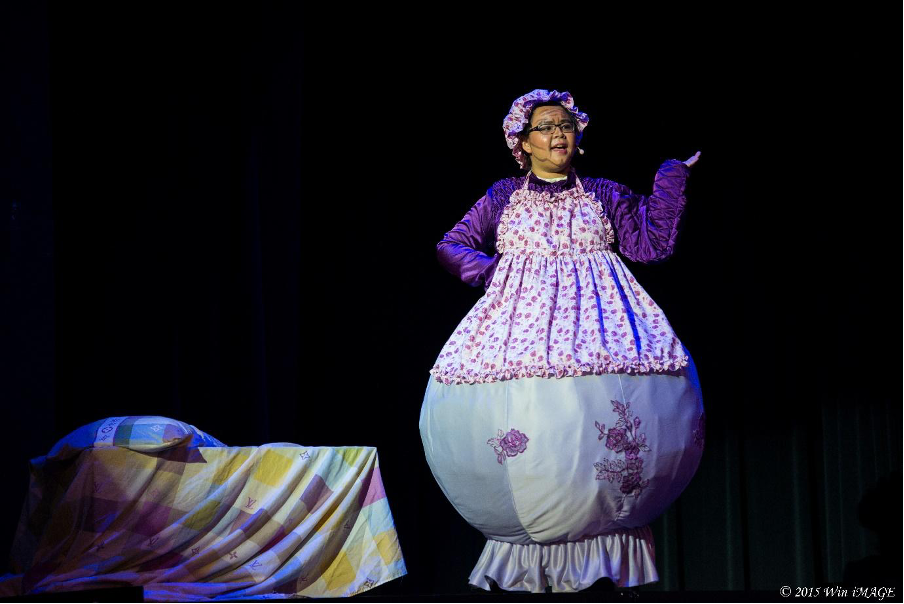 Charity Yong, 23, has been a presence in the Penang-KL performing arts scene for the past decade.
"I knew I wanted to do something creative in life, even as a child."
"I started with piano and clarinet, choral singing, and later explored musical theatre at the Prince of Wales Island International School (POWIIS), acting in productions such as Beauty and The Beast, and Little Shop of Horrors. As an intern, I stage-managed Wizard of Oz."
Yong cites her first drama teacher, Victor Ferdinand, as the source of inspiration and influence to dream big – the push which led her to pursue a BA in Performing Arts with TUTAS.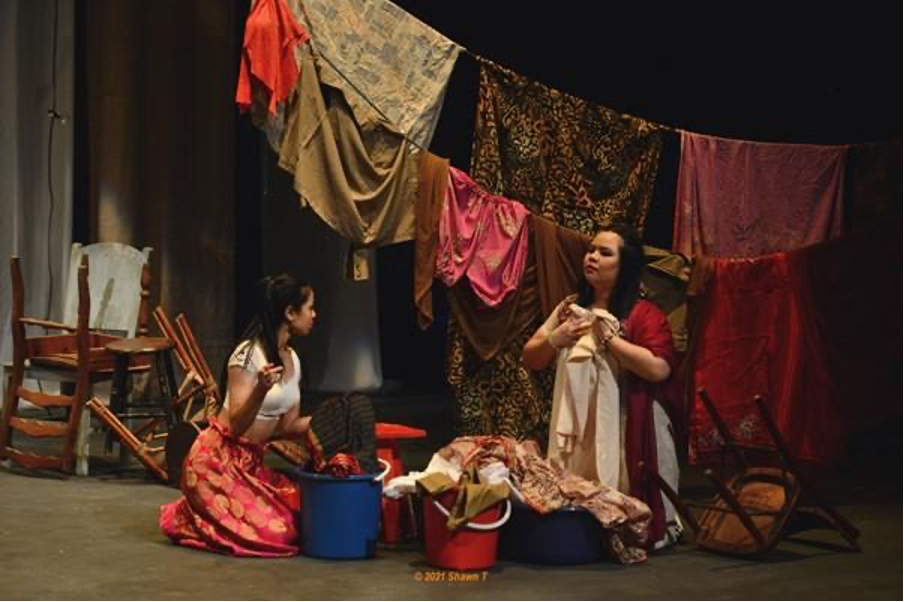 She reflects on the challenges of finding a platform for personal and artistic growth: "We have relatively small theatre groups scattered around and while that's great, it's been difficult to find one with like-minded artists and performers who not only share the same goals but will stick with each other to the end."
On a more personal level, she describes a struggle which perhaps not many are willing to admit: "I find it hard to be honest with myself, especially when I am creating something very personal, and if that's the case, how can I be honest with the director, actor or even the audience? That's something that I am working on as a creator."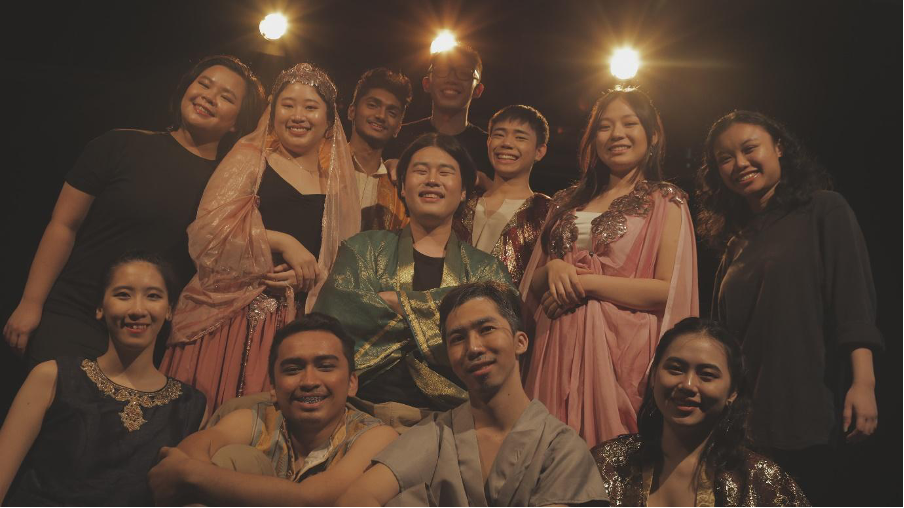 Yet it is Yong's generosity in being vulnerable and sensitive which transports audiences to spaces beyond a role, or script, making her a gift to behold on stage.
Her challenges have also inspired her to create spaces for others to grow in the performing arts.
"I co-founded the Kinetic Group with fellow artist and storyteller, Tristen ZiJuin. Through it, I hope to stage diverse and experimental shows, including theatre pieces developed from poetry and prose."
Yong's first theatrical poetry piece titled, You and I, was staged at DPAC in January 2022 and we look forward to more compelling pieces in the future.
The One With Indelible Versatility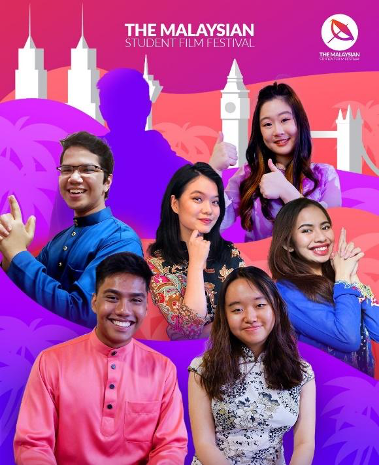 Ysabel Loh, 23, is a multi-disciplinary, award-winning artist who developed her artistry through productions by Dalat International School, Short+Sweet Festivals and international acting competitions. She first read English and Theatre at Warwick University and continued with an MA in Digital Media Production at University College London.
When asked why the shift from performing to production, she answered assertively, "If I am going to be a creative, I want to do it all."
Her greatest pride is the five years dedicated to Malaysian Night, a festival showcasing theatre performances by Malaysian students across the UK. This sparked a flame to support young and emerging Malaysian creatives away from home.
"When the pandemic hit, I knew I wanted to support emerging filmmakers abroad and to unite Malaysian Nights all over the UK and Ireland. The dream culminated with the inaugural installation of the largest Malaysian Student Film Festival or MSFF in the UK, encouraging a translation of traditional Malaysian performances into film. We also started the MSFF mentorship programme for participants on directing and screenwriting."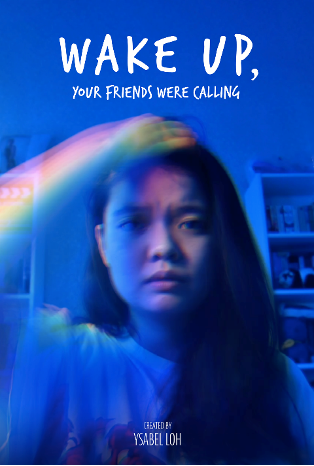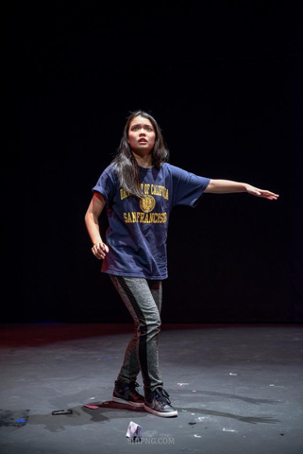 Though equipped with an expanded repertoire, Loh's passion lies in performing. She reflects on returning to the spaces she grew up in.
"The journey back has been slightly challenging. I am having to find my ground again in terms of theatre groups, and people whom I can grow with as an artist. It has also been tricky to figure out what works, without losing sight of the stories I am passionate about."
Her training and experiences have led her to many interests which enrich her creativity, including identity, the diaspora narrative, and Malaysian heritage and cultural appreciation.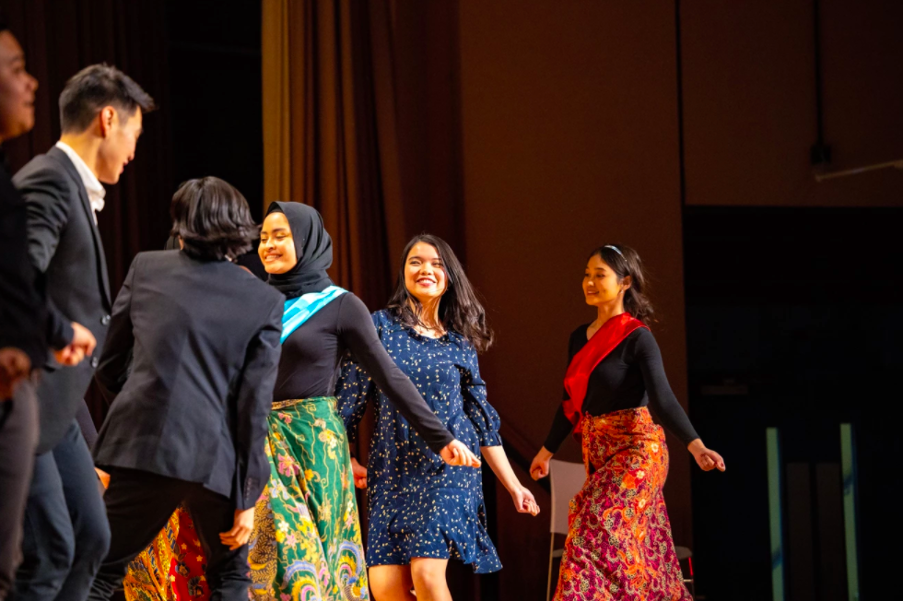 "Our stories are important, and they have inspired me to rethink creative ways to depict them to audiences. I believe a blend of mixed media in performances is one direction to attract the masses."
Regardless, the versatile artist is one with a vision of creating spaces for greater collaboration and recognition through festivals, competitions, mentorships programmes and mixed media performances, unafraid to dive into unchartered waters in search of greater art appreciation.
The One With Fierce Devotion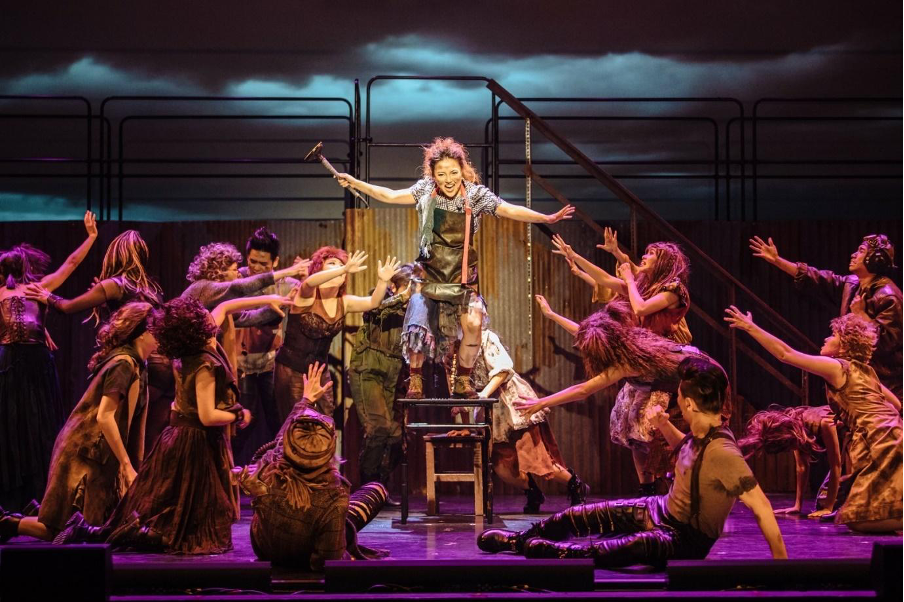 Twenty-six year old Peny Chan has always found a sense of "home" and "belonging" on stage. But it wasn't until her college years at INTI that she first discovered the world of musical theatre.
"I love being on stage. I love being able to play around with different sides of my character and personality, exploring many different, fun, extravagant ways to bring a role to life."
This spurred her to pursue a degree in performing arts in Taiwan, before transferring to the prestigious LASALLE College of the Arts in Singapore to focus on musical theatre.
"I was able to hone many skills in productions and devise plays under the tutorship of leading artists and performers around the world."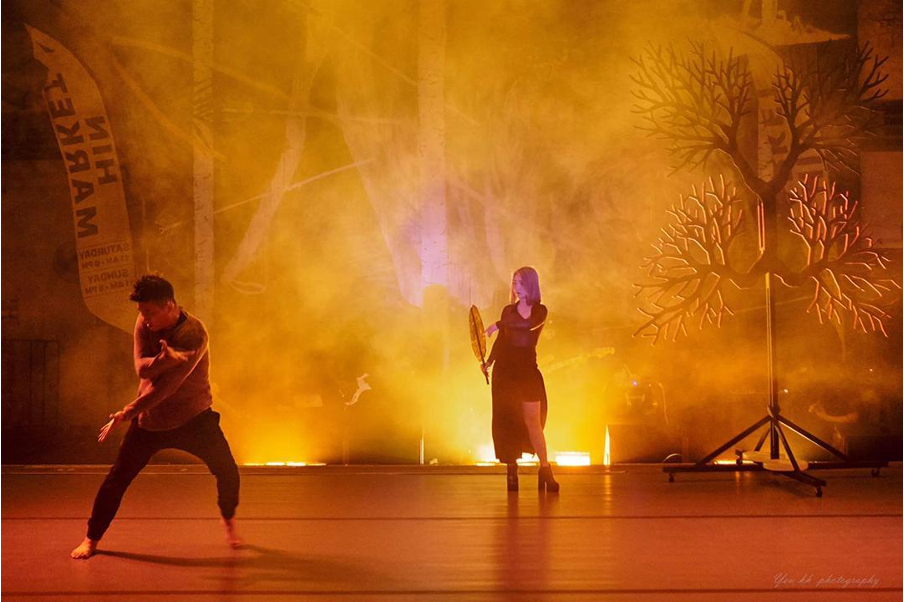 "I wanted to do something with all that I had learned, so I came back to Penang in 2019 and started coaching children in vocal and musical theatre."
Through observations of the local performing arts circuit, Chan also recognised the need for better management in the creative industry, specifically to ensure a sustainable career in the performing arts.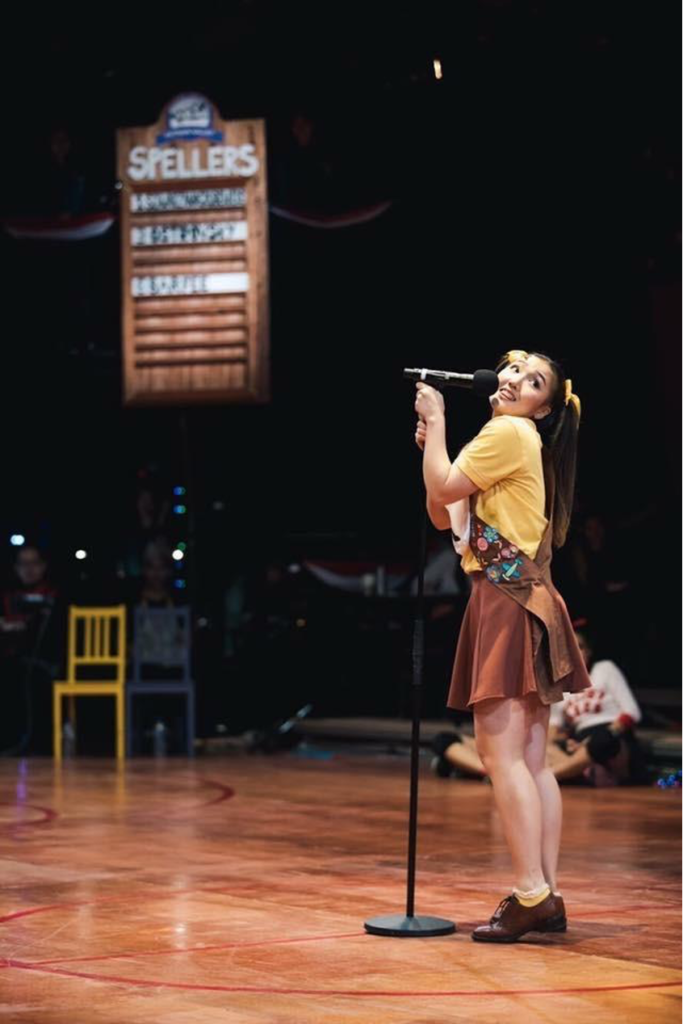 "I want to fight for better policies and artists' rights, especially to ensure that all those involved in a production are compensated accordingly. This is not a matter of grants or funding, there are avenues for that. But in my experience, people would rather spend more on props and lighting, with next to nothing set aside for actors and crew members."
"If you want to build and develop the local arts scene – start with this."
Her passion is fuelled with devotion so tangible, one can't help but be captivated with her cause.
"My purpose is simple – I want to build the local arts scene. It's not about me, but all those involved, and most importantly, the next generation of practitioners."
Chan is the founder of PenPlay Productions and Omnis Academy of Performing Arts with a focus on musical theatre, plays, and dance productions. She also manages the Jet Leang Dance Theatre based in Penang.
"Through these platforms, I want to expand our repertoire in performing arts to make it multi and inter-disciplinary. I also want to offer full-time (work) opportunities for the younger generation to turn their passions and interests into a sustainable career."
All three of the artistes above recognise the difficulty in finding supportive communities and the need for camaraderie among practitioners. Yong explains, "The scene is very small, and there's no running away from each other, especially if this is your career. Unfortunately, it can also be very toxic. Players and stakeholders must see the bigger picture and support each other where they can."
The other is the challenge of being true to themselves and having the courage to follow their passions as emerging artists.
Perhaps these are matters which have been in the industry for so long that seasoned practitioners have become numb to them. Perhaps now is the time to listen to the new generation of creatives and ride the waves of vision and purpose with them.
For further updates, check out: Charity Yong on Instagram, and The Kinetic Group | Ysabel Loh's website and YouTube | Peny Chan on Instagram and Jet Leang Dance Theatre.
Miriam Devaprasana is a participant in the CENDANA ARTS WRITING MASTERCLASS & MENTORSHIP PROGRAMME 2021
The views and opinions expressed in this article are strictly the author's own and do not reflect those of CENDANA. CENDANA reserves the right to be excluded from any liabilities, losses, damages, defaults, and/or intellectual property infringements caused by the views and opinions expressed by the author in this article at all times, during or after publication, whether on this website or any other platforms hosted by CENDANA or if said opinions/views are republished on third party platforms.