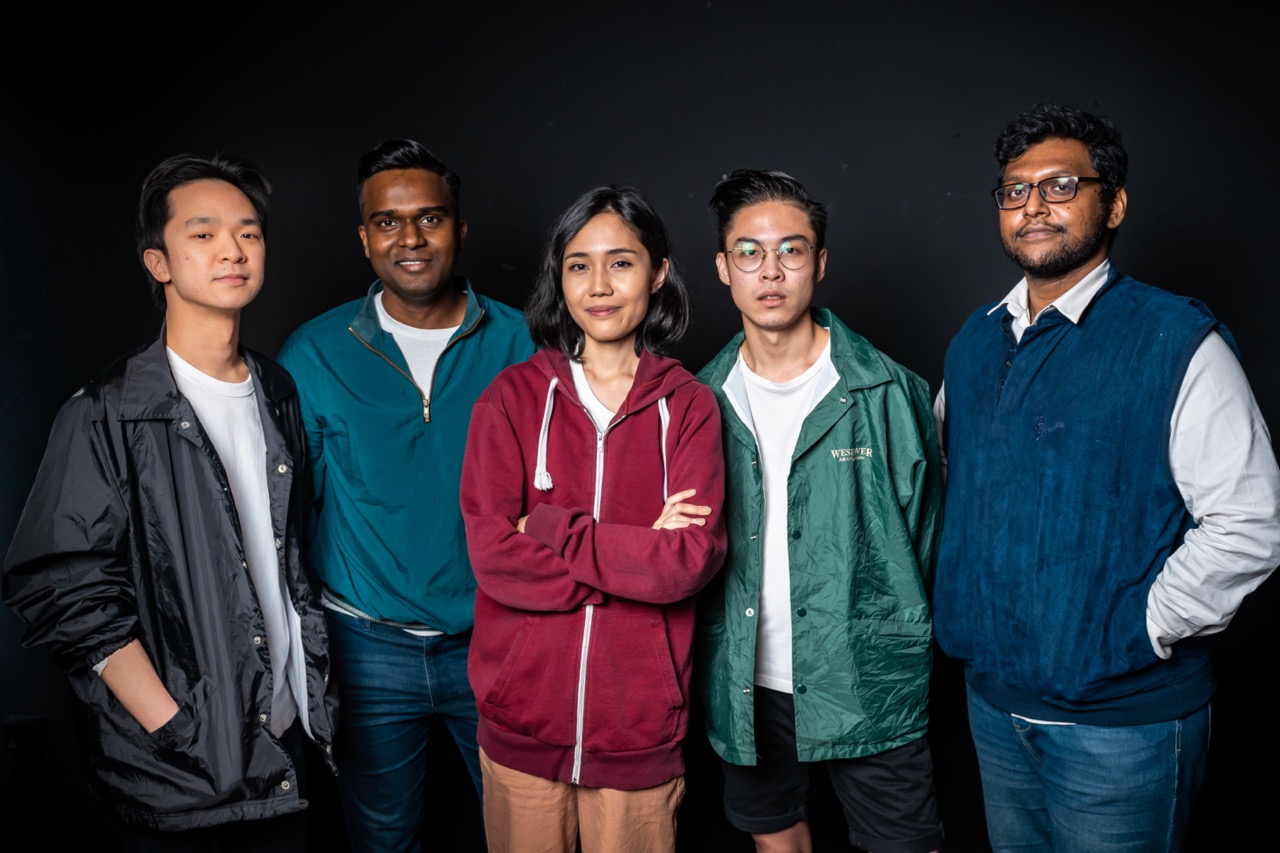 After a drawn out 2021/22 programme, Theatresauce's EDL is ready to showcase a new bunch of bright, young directors.
By ANN MARIE CHANDY
Theatresauce's Emerging Directors Lab (EDL 2021/22), now in its third cycle, presents Until We Catch the Dawn, five short plays that explore hauntings from the past and the pursuit of closure, this month.
It's a relief to finally be able to stage the public showcase for the programme which started out in 2020, after what has seemed like an eternity of drawn-out movement control orders and restrictions.
The five directors featured in Cycle 3 are performing arts diploma graduate Low Yee Choy, movement-driven Dexter Zhen, journalist and Best Director award at the Short + Sweet Theatre Malaysia Festival Dinesh Kumar, actor/director Mia Sabrina, and multidisciplinary storyteller Dhinesha Karthigesu.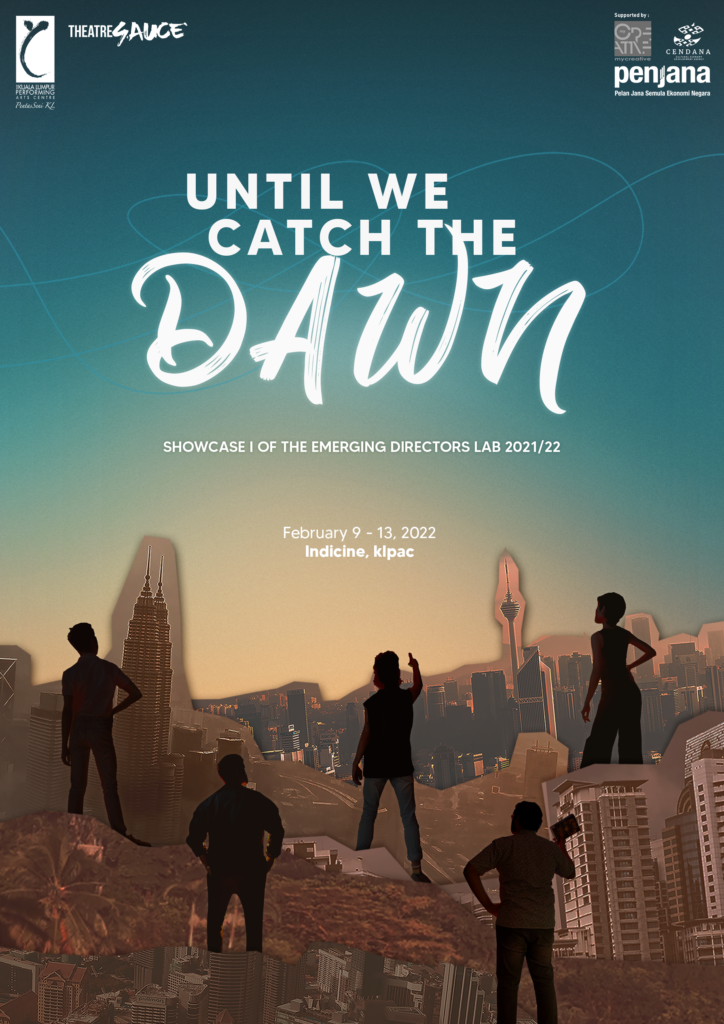 Theatresauce artistic director and facilitator Kelvin Wong is full of praise for this latest bunch of up and coming directors.
"There's so much diversity in this 'pandemic EDL' … they are really such an enthusiastic bunch," he told BASKL recently. "In terms of depth, comprehension, criticality, aesthetics and sensibilities, each of these directors varies slightly … and so they complement one another. It's been very exciting working with them and anticipating the upcoming showcases."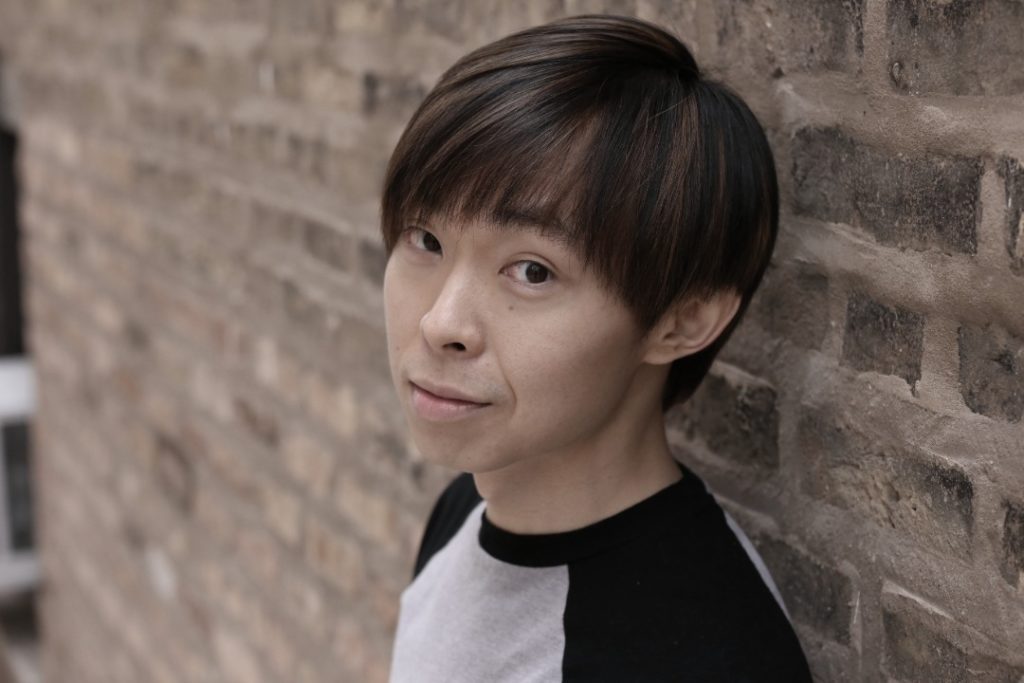 Wong, 36, who is also a performing arts lecturer at Sunway University, says that the EDL programme came about half a decade ago, responding to a dearth of trained directors in the Kuala Lumpur theatre scene. It is described as a year-long programme – run and overseen by Wong – which offers early-career directors with a space to hone, sharpen and personalise their craft.
"We didn't have enough directors at the time who were trained in performing arts. Many were actors who were following the motions and simply transitioning into being practising directors," Wong shared. "As Theatresauce was, and is, a director-driven theatre company hoping to guide directors towards finding their voices, we felt the need to address this need for some sort of fixed programme for directing, and thus EDL was born."
The programme consists of research, seminars, rehearsals and guest lectures, all of which culminate in three showcases. In the first showcase, the directors focus on drama and realism; in part two, they begin to deconstruct the basics they have now learnt; and in the final showcase, they are free to challenge the rules and start from scratch.
"EDL has given us life at Theatresauce. It seeds new productions, dramaturgs, researchers, designers and more," said Wong, who pursued his Master of Fine Art in Theatre Directing at DePaul University, Chicago, in the United States, but had always set his mind on coming home to Malaysia to share what he had learnt.
It's important that we are able to create theatre for a Malaysian audience, he said. "Context is crucial. That we, as directors, get to tell stories about who we are, what our anxieties are as a society, what our communal and individual aspirations are …."
Those are some of the questions that the directors of EDL will be tackling. Together they ask what it means to make contextual and realistic theatre for urban Malaysian audiences in the 21st century. According to the show's press release, Until We Catch the Dawn is equal parts hilarious and damning; as the directors wonder if we can forgive the people we love when they make choices that we cannot understand.
The plays – presented at klpac's Indicine – are The Widow of Fort Road (by Singaporean playwright Alfian Sa'at), Downstream, Delta from Landmarks: Asian Boys Vol. 2 (Alfian), Noah (Shamaine Othman), Iridescence (Alfian) and Onthakan – The Blue Hour (by Rajkumar Thiagaras). After this project, the directors will mount their second showcase at the Theatresauce HQ in Subang Jaya, where they will get to apply more unconventional and experimental directing methods.
Wong is grateful for the assistance lent from funding outfits such as the Krishen Jit Fund (2017) and CENDANA (2021) which have enabled Theatresauce to continue running EDL, even through challenging times. Until We Catch the Dawn is presented in collaboration with klpac and runs from Feb 9 to 13. Performances (approximately 80-90 minutes, without intermission) are slated at 8.30pm from Wednesday till Sunday, with additional weekend matinees at 3pm. Entry is RM33. For tickets, click here. Note: Shows are for mature audiences. For short synopses, see below:
The Widow of Fort Road featuring Lok Shi Hoong & Putrina Rafie; Directed by Dexter Zhen
Kelvin & Sandra reunite in a dream after 10 years. Both are still carrying the baggage from the past. Kelvin, the baggage of humiliation and Sandra, the baggage of unrequited feelings. Will they gain the closure that they seek?
Downstream, Delta featuring Phraveen Arikiah & Gregory Sze; Directed by Low Yee Choy
Felix and Jack return to the swimming pool where they first met five years ago. They remember and laugh about the good (and silly!) times they've had. But when Jack pulls out a ring, old wounds open up.
Noah featuring Atiqah Ashburn & Nisya Aziz; Directed by Mia Sabrina
Nora and Linda are best friends in their 30s. Nora is living the single life and has just moved into her new apartment. Linda, on the other hand, is expecting a baby. All is well until Linda decides to name her newborn Noah.
Iridescence featuring Dawn Cheong & Dominic Lucien Luk; Directed by Dinesh Kumar
To move on from their past, a man and a woman go on a date together. It gets off to a rocky start when one of them pulls out a ring and proposes. As they try to navigate this possible romance, the man makes a startling discovery.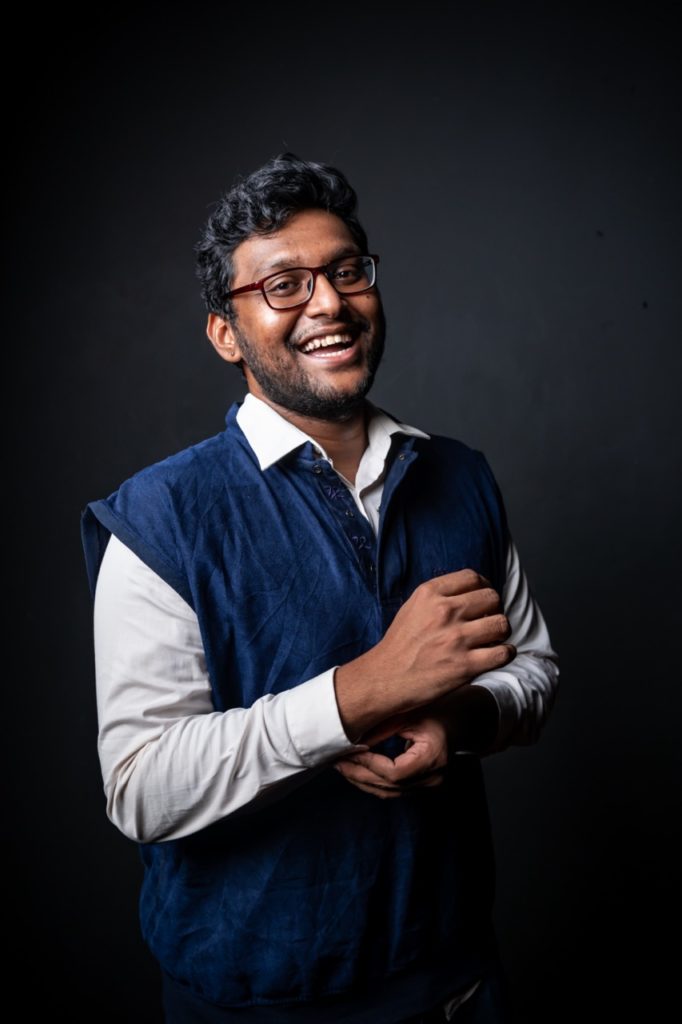 Onthakan-The Blue Hour featuring with Naveen Raja & Asraf Zulk; Directed by Dhinesha Karthigesu
Yuva, a Singaporean Indian man and Daw, a Thai man are on a Zoom call from their respective home countries. The pandemic, time and distance has changed their relationship on many levels. What happens if Zoom is the only way to keep a relationship alive and say your final goodbye?