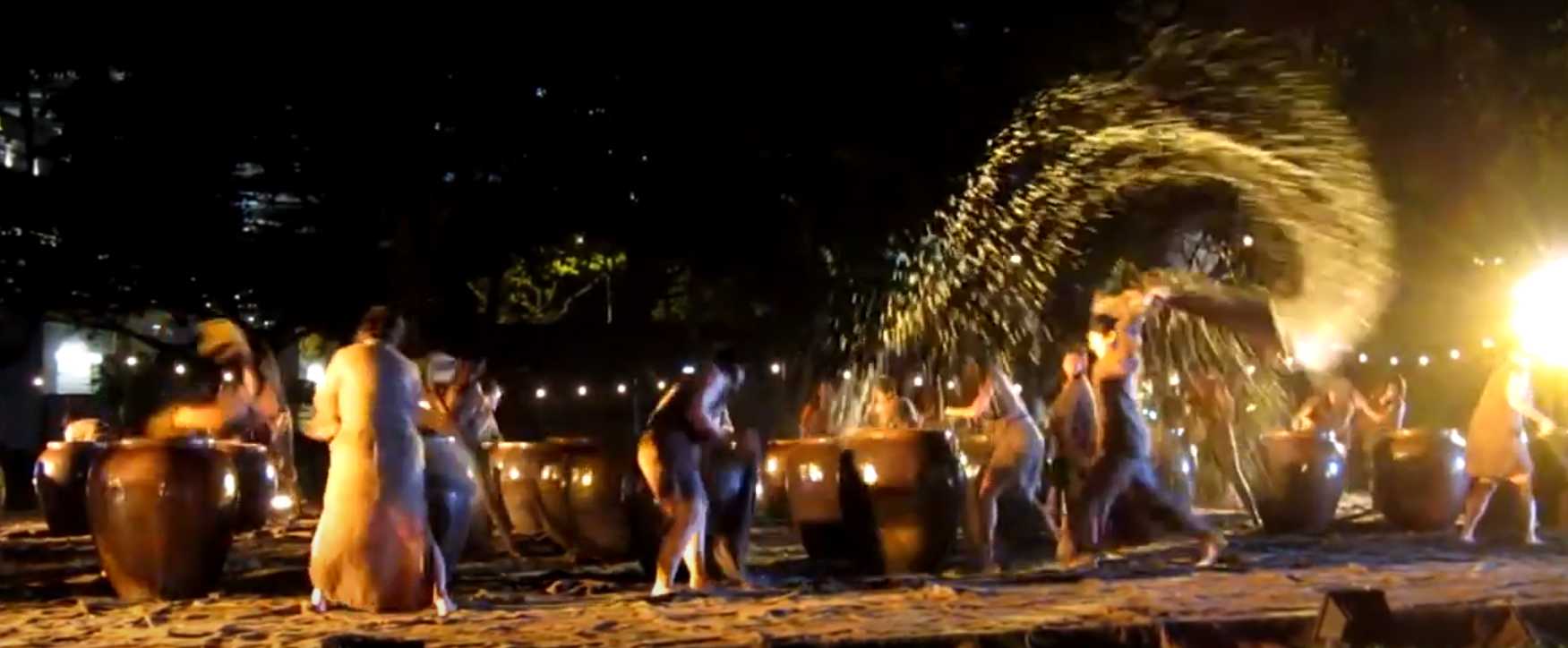 Memories of works that have left an indelible mark on these actors, directors and producers.
By LENNARD GUI
Anyone who has done theatre has that one play or stage work that has meant the most to them in their career or maybe even changed the way they feel about the arts.
For me, becoming a "professional" actor was a way of expressing my creative energy that wasn't always understood or appreciated when I was younger and in school. Later in my "career" when I became a producer, I found it to be a learning experience on life, love, other people's strengths, joys, and even their own insecurities.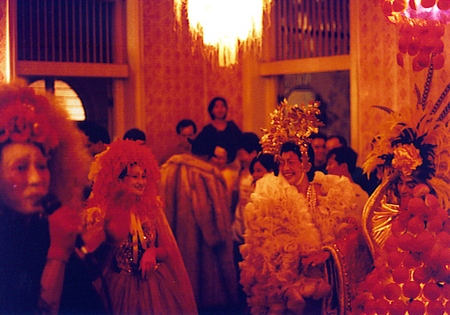 Of all the productions I've done, some of which were for the fame and money (because let's not kid ourselves), two have stood out in terms of helping me grow as a person. I was in my mid-20s when director Krishen Jit (and producer Marion D'Cruz) cast me in the ensemble piece Family in the 1990s. Being guided by Krishen was both a scary and liberating process for my acting skill and craft. It also afforded me the chance to do the show at an Asian arts festival in Berlin, where I got to meet tons of other performers on the same path as me.
Then in the early 2000s, I teamed up with playwright Jit Murad and director Zahim Albakri to produce their show Spilt Gravy On Rice for Dramalab. It was the most challenging off-stage work I've ever done, having to deal with so many big personalities like Datuk Rahim Razali and Sean Ghazi. But it made me appreciate the arts even more as an industry, and gave me the courage to further earn the respect of artists such as Ida Nerina and the late Azean Irdawaty with later productions.
We spoke to some of our theatre friends to find out more about their most beloved works:
Joanna Bessey (actress, director): Closest to my heart is the staging of my favourite play, Henrik Ibsen's An Enemy Of The People. If you've never read it, start with the modern adaptation by Arthur Miller. This was the first play I did for which I got a Best Director nomination at the BOH Cameronian Arts Awards in 2008. I'm a huge fan of Ibsen, so when klpac producer Faridah Merican gave me the chance to helm a show, I asked myself: If I could direct one play in my lifetime, what would it be? And it is just as relevant today as it was when written in 1882. It is such an exciting story about the human condition and the many forms of pollution, not just environmental but also moral and spiritual, especially when greed and corruption close in. The actors worked really hard and I was amazed to see the audience response, especially the university students who would get up, shout and react, and get involved with the show. There truly is no barrier in good theatre because we all understand the universal language of emotion.
Jo Kukathas (actress, playwright, director): Directing the Instant Cafe Theatre's production of A Midsummer Night's Dream at Carcosa Seri Negara in 1990. It was my first complete foray into directing as I had co-directed only once before that with mixed results – and this was a huge show. It was outdoors, it had live music, as well as ambient sounds from our Malaysian jungle. It was very much set in a Malaysian context, and played with time as well as dreams. I had always loved Shakespeare and understood his text but never directed it. So I had to learn as I went along, reading books on directing – Shakespeare, in particular – as well as watching videos on directing. It was a big learning curve reading everything from John Barton to Cecily Berry. I also read a lot of Peter Brooke's work because he had done such a ground-breaking and experimental production of the play. I even read casebooks and critiques on that production because although the ICT production was different, I wanted to see how other directors experimented with the play and why.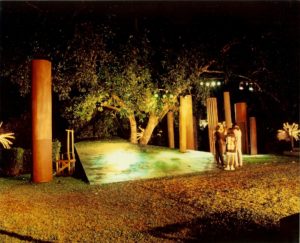 Mark Teh (actor, playwright, arts activist): Between 1998 and 1999, my friends and I (who were literature and sociology students) formed a group called ARTicle 19 and staged weekly performances at Taylor's College. I was reminded recently that we basically had three rules for anyone wanting to participate and present something: 1) Create and perform original theatre, so no using or covering other people's work; 2) Speak about what's happening in Malaysia; and 3) Use the classroom space differently each week – which inadvertently taught us about directing and dramaturgy I guess. Over the years I have done different types of performing arts work, but these reminders have been constant companions.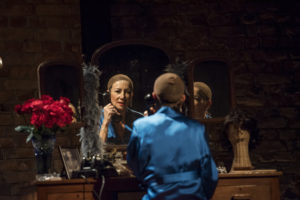 Susan Lankester (actress, director, producer): There's been a few: The Good Body and The Vagina Monologues by Eve Ensler, The Human Voice by Jean Cocteau, 4:48 Psychosis by Sarah Kane. Ensler's work has always been about real voices and experiences she's accumulated and made into books and scripts. Directing and producing them were empowering for me, the cast and crew, and the audience too! As for The Human Voice, the broken-hearted trauma is truly centre-stage and stepping into that role took me to a place of being brave enough to be hurt, angry and ugly for an audience. But the one that affected me the most was 4:48 Psychosis. In fact, it took me a few months to get over it! The subject matter was clinical depression and this was the last play Kane wrote before committing suicide. Words can't describe how the cast went through the process of trusting ourselves to spiral into her mind. But it was so rewarding to perform for an audience that was incredibly overwhelmed and silent throughout every show.
Ghafir Akbar (actor): I can't zero in on one because each project shifts and redefines me and my work, but I would say perhaps my first professional job in The Actor's Studio's Box Of Delights. I was cast with some very talented actors like Sukania Venugopal, along with an early version of the gamelan group Rhythm In Bronze. And it definitely helped me define how to work professionally as an artist in theatre, how to be brave and adventurous in rehearsals, and how to tell a story for a contemporary Malaysian audience.
Marion D'Cruz (dancer, choreographer, producer): There are quite a few…. Family, which was directed by my husband Krishen Jit and Wong Hoy Cheong, was very challenging. As the producer, there were so many challenges and problems to solve, and also so many "firsts" in that production that were terrifying and exciting at once. It was really quite an amazing show. Dream Country (main pic above), a lost monologue that I did in Singapore with five collaborators, was another seminal moment – 35 women, 35 urns, it was performed outdoors at the 2012 Singapore Arts Festival. The scale of the work, the setting, the beauty, it was all quite overwhelming. Two Minute Solos… now this was very experimental as I created a structure and rules for others to come into and create work. I wasn't sure what I was doing but it worked! But I don't think these examples have changed the way I feel about the performing arts. My work has continued to change and evolve, and with each one I find new things to explore and new ways to make things work, because the arts is a potent, powerful and essential tool for the true growth of a nation.
Lennard Gui is a former theatre actor and producer.