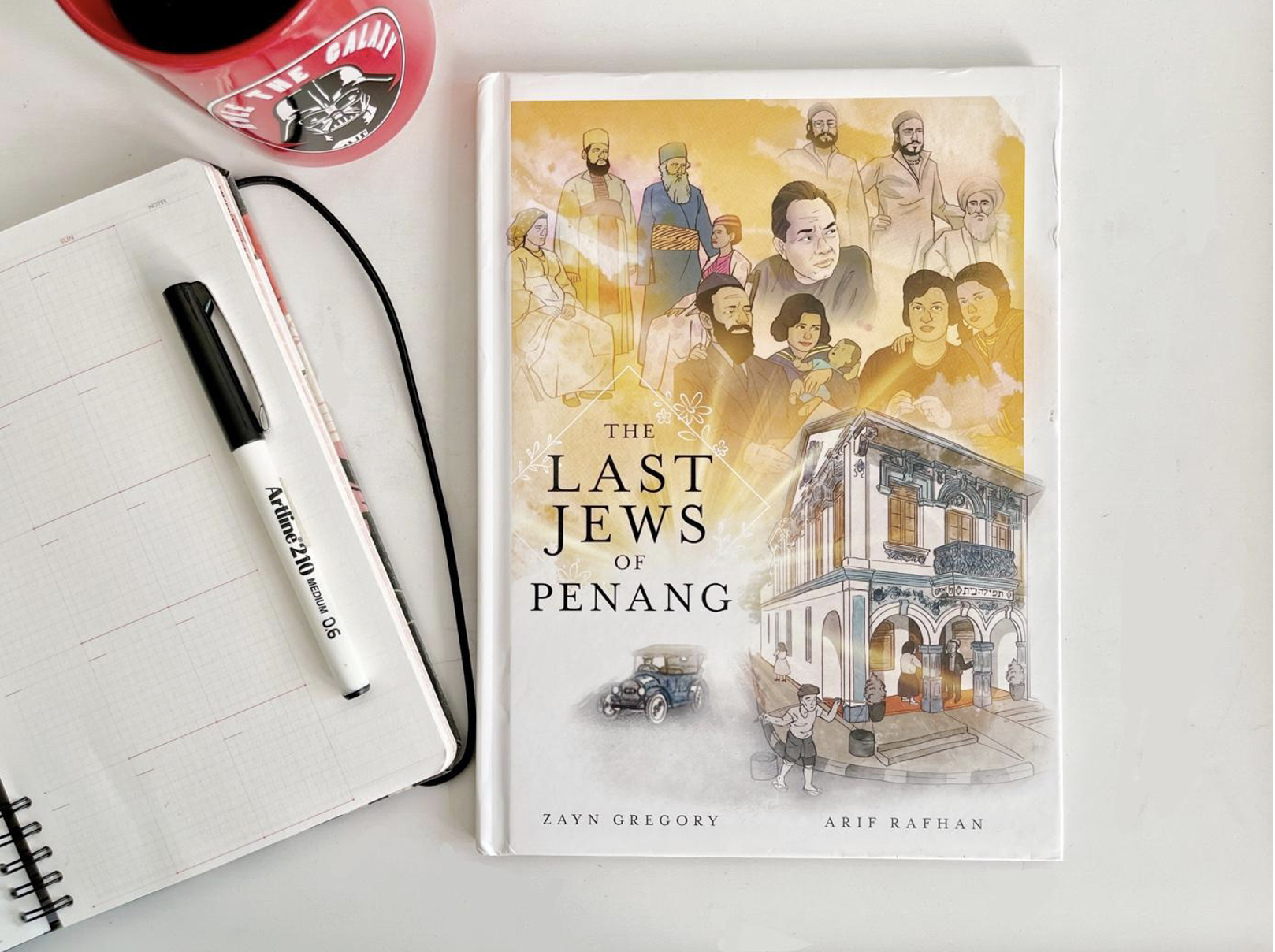 'The Last Jews of Penang' is more than just another picture book.
Story and photos by AQILAH AMINUDDIN for Lensa Seni
The Last Jews of Penang is the third picture book from Matahari Books, an imprint of contemporary Malaysian publisher Buku Fixi, in the span of two years. The first was The Malay Tale of The Pig King, followed by Wanted: Botak Chin.Then the publisher hit a hattrick with the release of The Last Jews of Penang (TLJOP) in late 2021.
TLJOP is written by Zayn Gregory and illustrated by Arif Rafhan. Both names are familiar presences on Malaysian Twitter users' timelines.

Gregory is an American immigrant who now resides in Sarawak. He is known for amusing his Twitter followers with his skill in turning Malay pantun into rhythmic and accurate English translations. Given his background, Gregory is the perfect voice to narrate this story, being half Jewish himself, before his conversion to Islam.
Arif is a seasoned cartoonist, with more than 10 illustrated books under his belt, including Reality Bitchslap, which he also wrote. He is currently juggling between NFTs, commission work and publications.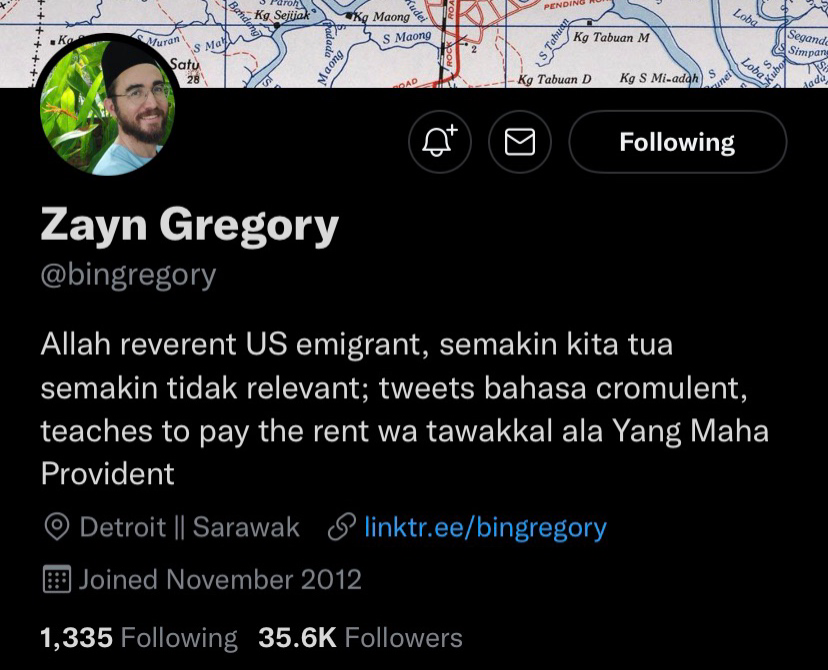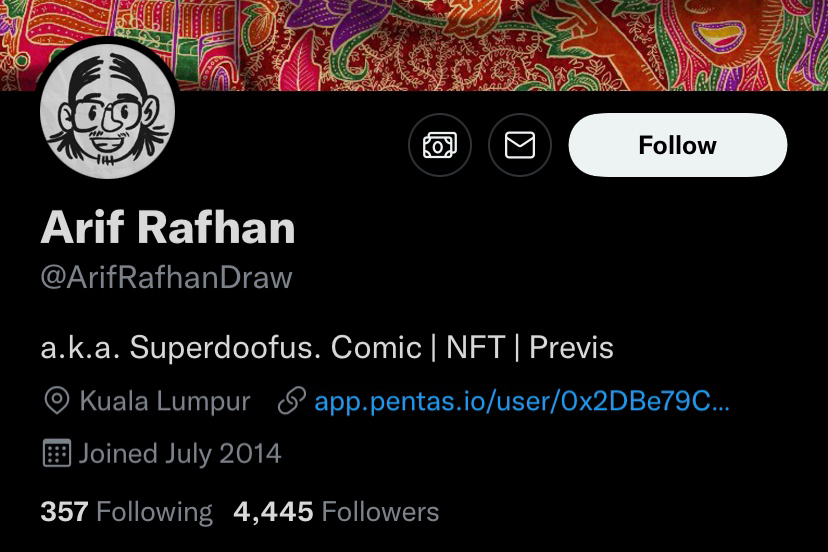 At first glance, TLJOP might seem like any other picture book. It's a handy book, slightly smaller than an A4 sheet, with a heavily illustrated hardcover and only 40 pages of content. It's a short read – you could probably finish it in less than five minutes.
A picture book, or illustrated book, is usually targeted towards children and younger audiences. This is no longer the case, of course. Picture books are now also adult-friendly, and this is ideal for two reasons:
One, the deterioration of the average person's attention span calls for shorter, sweeter reads to keep our brains going, and two, as Fred Barnard, an English illustrator was known to have said, "A picture is worth a thousand words."
Matahari Books, being a contemporary publisher, made the right choice in choosing to tell stories for adults in a short and concise manner. As long as the stories are told, why not?
Once you are done reading the book, you will realise that it is more than just a picture book. It could be any of these six types of books:
A history book
The narration of the book is easy to follow, but still informative. Each page contains just five sentences, or less. The story takes us back to life in the 1800s, so while it's not a typical history book, there's a lot we can learn about our past from this book.
My only criticism here is that the story could have been structured a little better, so the reader doesn't need to flip back and forth between the pages to make sense of the timeline.
A dictionary of sorts
With each turn of a page, you'll widen your Hebrew vocabulary. No spoilers intended, but here are a few examples.
Sabbath is a religious day of observance and abstinence from work, which starts on Friday night and lasts until sundown on Saturday. The Hazan is a person who leads prayers in a synagogue. The Shohet is another important person in the Jewish community, one who is licensed to slaughter animals in accordance with kosher laws. Kosher is the Jewish way of preparing food so it is fit for consumption.
It would have been nice if there was a glossary included in this book, but then again, any word can be googled these days.
A religious guide book
While it's far from a book that teaches you how to practice a religion, there are parts that touch on two elements that tie Muslim and Jewish beliefs.
The Torah, a holy book for both the Jews and Muslims, is mentioned at the beginning of the book. Near the end, there is a mention of King Solomon – or for the Muslims, Nabi Sulaiman – who was known for sending his men across borders. The latter raises an interesting question: where did the Jews of Penang originate from?
A tourism brochure, kind of
The mention of George Town, the KOMTAR Tower in the skyline, and intricate illustrations of the shophouse that used to be the synagogue just call out "Visit Penang" as soon as you can. George Town, a multicultural hub with many elements to celebrate, is a must visit city. Go on a food hunt or explore the many art and heritage trails.
Although it's probably a bit much to request for a map of George Town to be included in the book as a guide, it would have been a nice touch. Nonetheless, the description and narration are enough to give you an idea of Penang, based on the spots mentioned.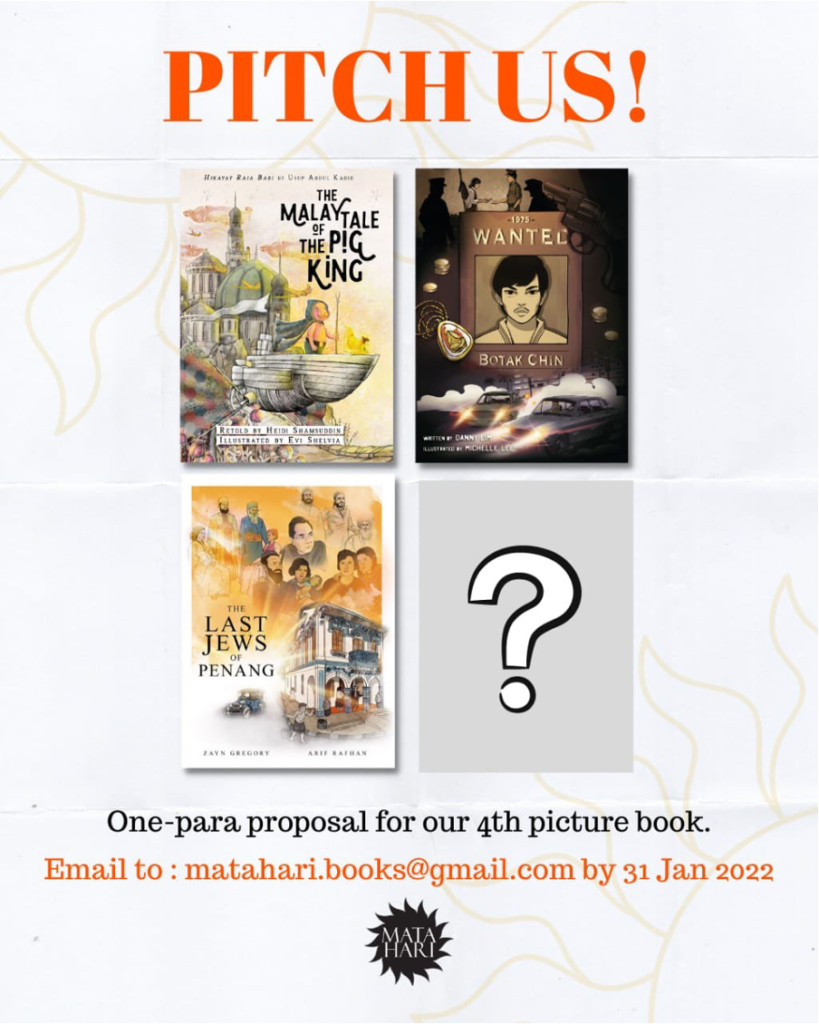 It's (carefully) political
There is a tiny mention of a politician's unfavourable view of Jews, which may have influenced them to leave Malaysia. It was just one short sentence, but that was enough to trigger some questions on how that happened, and why.
TLJOP is (probably) a political book, in that it has managed to spark a political discussion through its storytelling.
Above all, it's a Malaysian-made picture book of a Malaysian story
It's a short non-fiction story that is well narrated and adorably complemented with illustrations that are as accurate as you can get. TLJOP hits close to home as its context is very relatable. It's a story that we all wish we were told before, although it is still not too late to learn about a minority who were once a part of our community.
Without the brilliant collaborative storytelling of Gregory and Arif, I might have never known about this side of Malaysia's colourful history. It really made me sympathise with the Malaysian Jewish community. Imagine feeling a longing for a place you can never return to.
According to the book, the last Jew of Penang was buried 11 years ago, marking the end of the journey of a minority in Malaysia. I hope more stories about communities like this are told so we will hear their voices today, and not just read about how it all ended.
After reading TLJOP, I'm convinced that a picture (book) is really worth a thousand words!
Aqilah Aminuddin is a participant in the CENDANA ARTS WRITING MASTERCLASS & MENTORSHIP PROGRAMME 2021
The views and opinions expressed in this article are strictly the author's own and do not reflect those of CENDANA. CENDANA reserves the right to be excluded from any liabilities, losses, damages, defaults, and/or intellectual property infringements caused by the views and opinions expressed by the author in this article at all times, during or after publication, whether on this website or any other platforms hosted by CENDANA or if said opinions/views are republished on third party platforms.