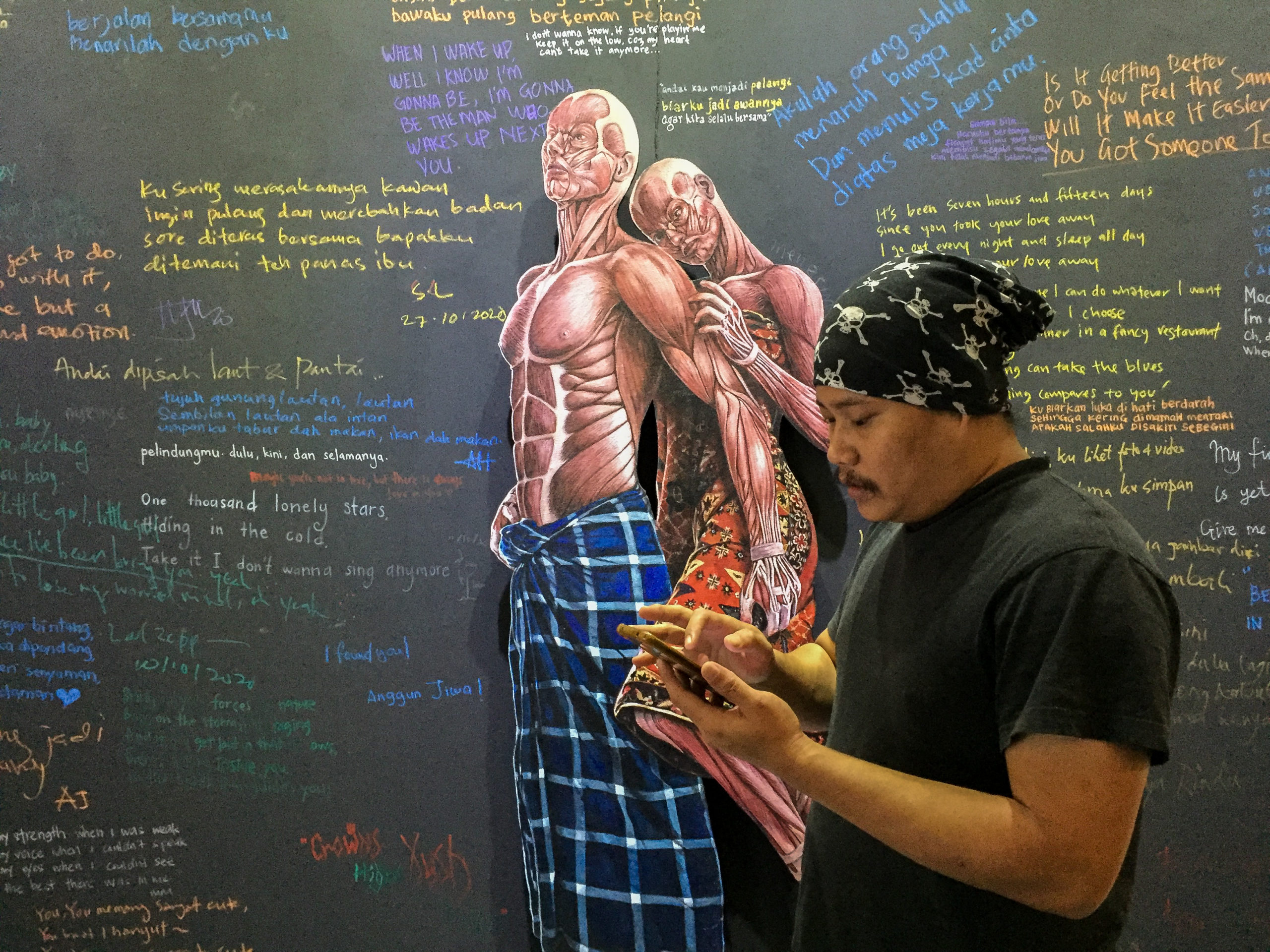 By DANIAL FUAD
Contemporary artists should not be bound by one medium as more materials and techniques are discovered, opening up new ways to deliver their messages. Edroger Rosili is a good example of a multi-disciplinary artist who is not bound by one technique, material, or even style. One of the best examples of his various styles and techniques was seen in his first solo exhibition, W.O.Y.M., which took place at TAKSU Kuala Lumpur in 2013. He used a wide range of materials like plastic lettering pasted on canvas, painted wood, and even keyboards.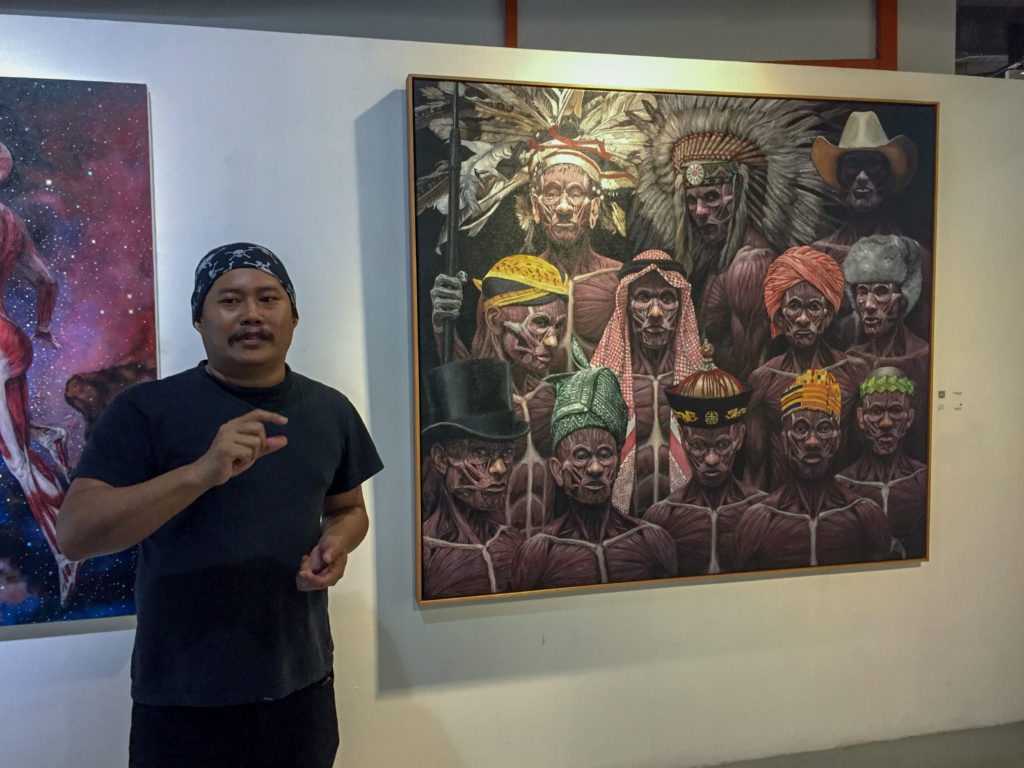 His multi-disciplinary approach is again seen in On the Anatomy of Fate, his latest solo exhibition, which was shown at Segaris Art Center. Edroger exhibits écorché installations, paintings, and sculptures – a culmination of ideas eight years in the making. He formed his ideas around the concept that human fate is bound by seven premises: power, time, gender, reason, servitude, tribes, and the senses. These premises are not by any means conclusive, but a result of eight years of studying and taking inspiration from scriptures, the Quran, and history books. He chose écorché (a painting or sculpture of the human figure with the skin removed) to provide a window into the struggles of the human body when carrying out even simple activities such as sitting down.
A total of 14 new works and two works taken from Edroger's archives were shown. Out of the 14 new works, seven of them are about each of the premises while the other seven serve as accompanying pieces to strengthen his thesis. All of his large-scale paintings show his deep understanding of acrylic paints, displaying minute details of each muscle fiber and texture in the figures. His comprehension of light and shadow is in full glory in "Fig. 49:13 Tribes", "Thy Self" and "A New Lamp, The Same Light".
Edroger is no stranger to extremely detailed works – having done photorealism work since the start of his career – which we can see in "Smoking Break" (2008). This style was also evident in his second solo exhibition, Japan Attack Malaya (2018), shown at HOM Art Trans, for which he painted Ultraman figures battling local Malaysian vegetation.
As a multi-disciplinary artist, Edroger states that creating sculptures gives him a deeper understanding of human anatomy. A perfectionist at heart, Edroger's detailed treatment of his paintings transcends into his sculptures as he carefully moulds and shapes the pulp clay into muscle fibres as seen in "Fig. 16:12 Reason". The sculpture is an extension of Rodin's "The Thinker" with an apple placed in front of it, creating new meaning. A bust entitled "Fig 10:14 Authority", with a floating crown, relays a message that each of us has a role as a leader in our own circles.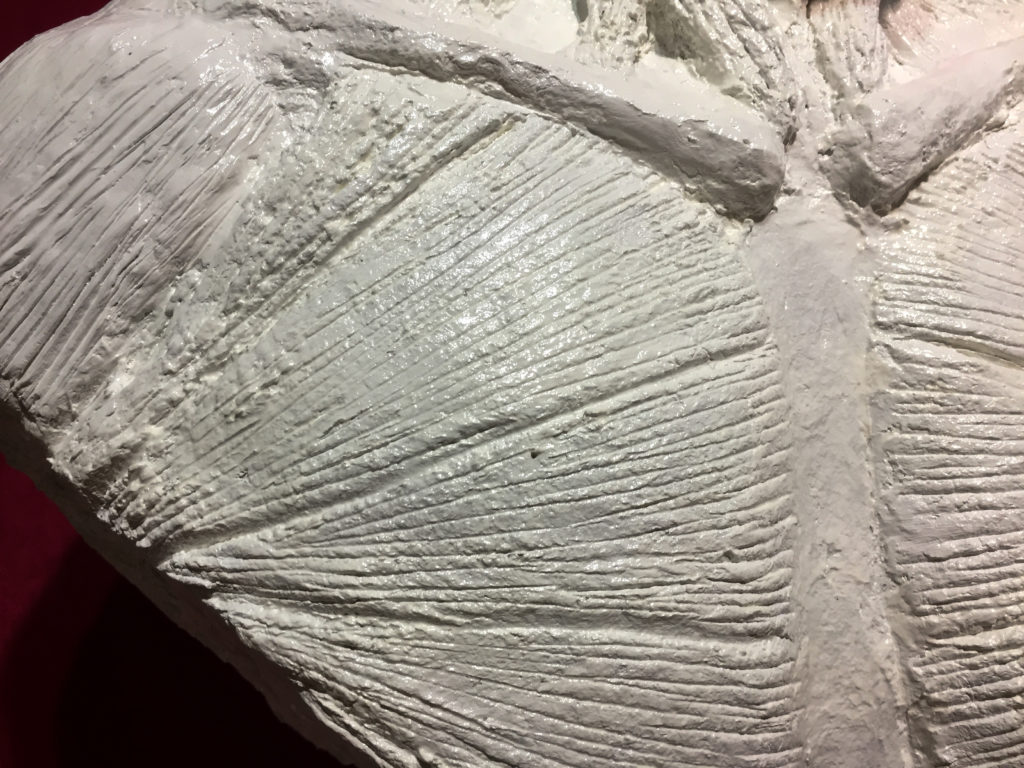 Edroger also enjoys revisiting previous works to give them new life and meaning. In "Fig 92:3 Gender" Edroger draws inspiration from a previous painting, "Orderly Sensual Chaos", placing a red batik cloth and a blue pelikat side by side, with the respective genitalia inside. He even installs the same batik and pelikat that was used as the subject matter in the painting. Revisiting previous works is something he has done in the past, like for his 2016 Young Guns Award submission, "The Greatest View at the Similarities in Features Between the Pinnacles of Two Different Nation (Revisited)", which was a retake on his previous painting of the same title, created in 2012.
I sense a strong aura of the French anatomist Honoré Fragonard, who was known for his remarkable écorché works from this exhibition. Edroger's meticulous brushstrokes and sculpting brings to mind Fragonard's careful dissections of his écorché. On the Anatomy of Fate was exhibited at Segaris Art Center, Publika from 20 Oct to 25 Nov 2020.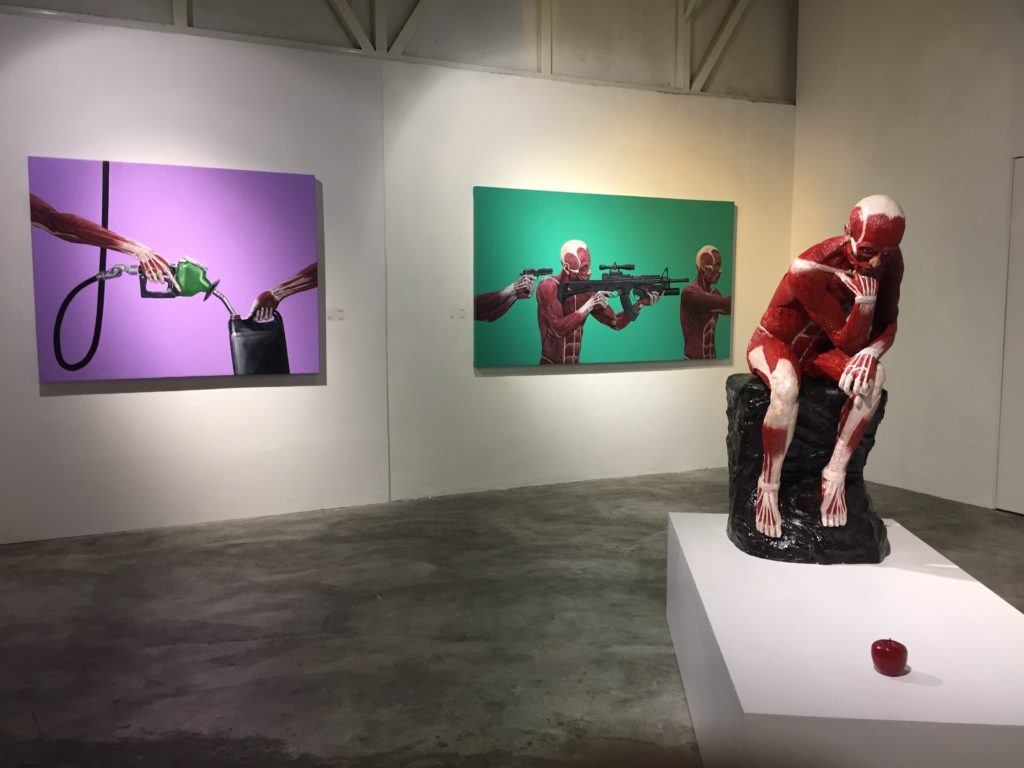 Danial Fuad is a participant of the CENDANA – ASWARA Arts Writing Mentorship Programme 2020-2021.