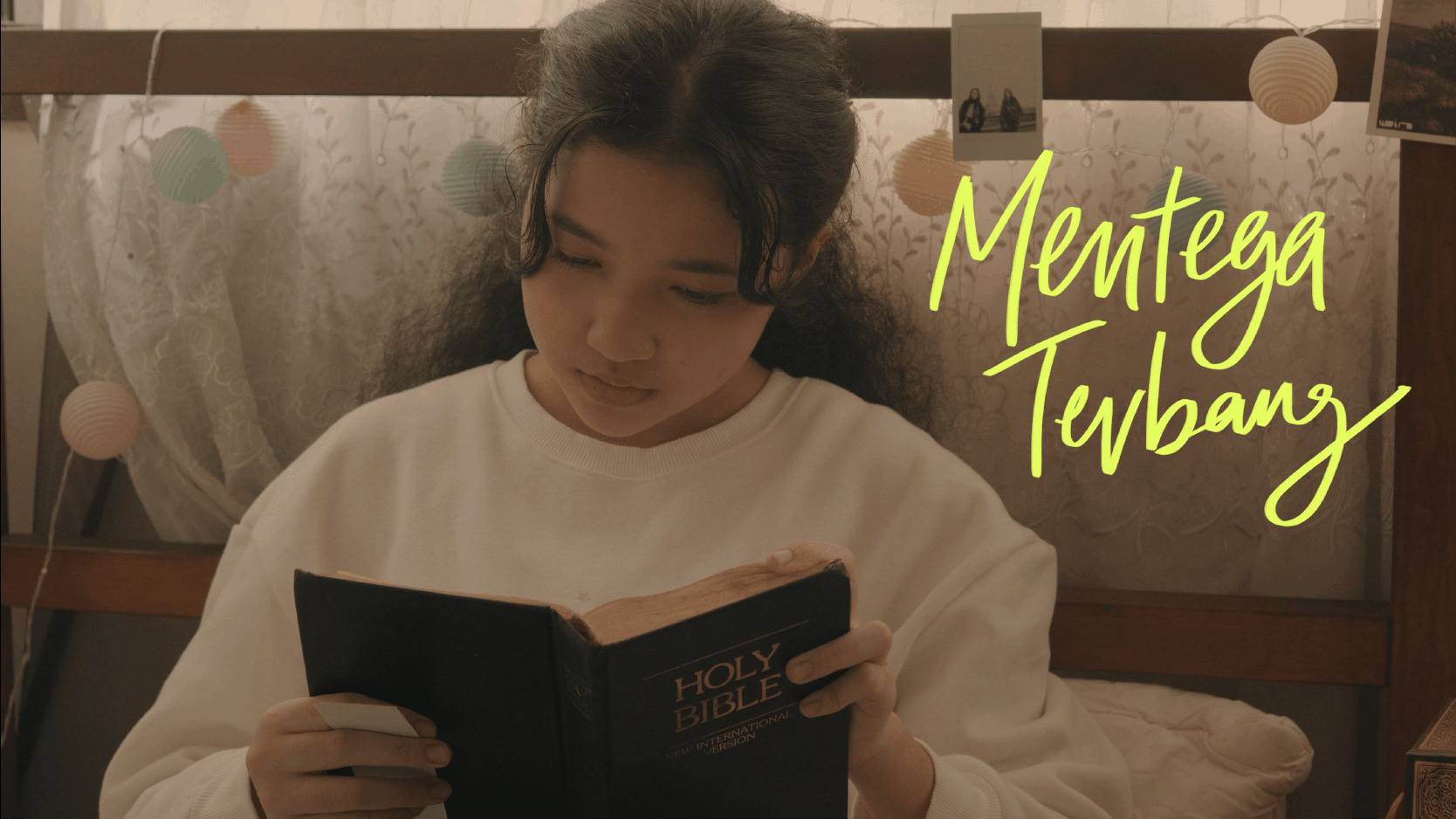 Directed by Khairi Anwar, 'Mentega Terbang' is a coming-of-age story about a schoolgirl who wrestles with existential questions after her mother becomes ill.
By SAMANTHA CHANG for LENSA SENI
When 16-year-old Aisyah is faced with her mother's terminal illness, she's forced to consider an uncomfortable question: what happens to us when we die? This hangs over Aisyah's head, like a loose thread that she pulls and picks at until it unravels her entire belief system.
Mentega Terbang is Anomalist Production's first feature film, created in association with Meng Kheng Entertainment and directed by Khairi Anwar. Although most of the writing team are self-professed newcomers, the film ranked among the Top Five finalists in the Kuman Pictures Feature Challenge 2020.
The story centres around Aisyah, a schoolgirl who embarks on a personal journey to explore how different religions approach death and the afterlife. Several people help her along the way: her nosy but well-meaning neighbour, her snarky poet friend Suresh, and her loving parents.
Syuma Salihin and Arjun Thanaraju, who played Aisyah and Suresh respectively, sat down with BASKL and opened up about religious doubt, cultural appropriation and a secret story behind the film's symbol, the butterfly.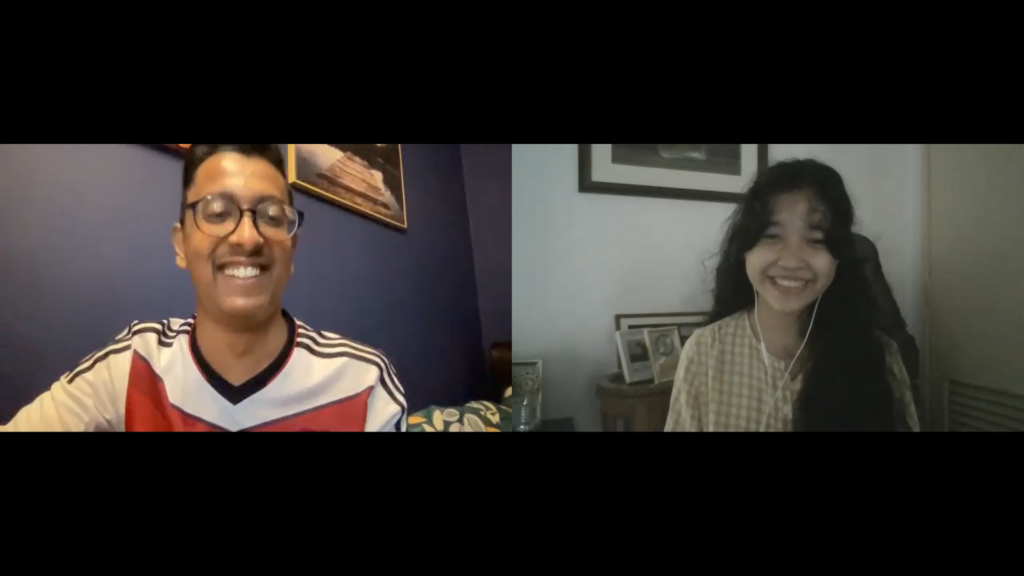 Sparking conversations
A Muslim girl questioning her faith may be a controversial plot to some, but Syuma and Arjun don't see it that way. "It's just a very honest, open discussion on what religion is and how each individual personally connects to their faith," Arjun explained. "I think everyone should be able to talk about that."
Although initially concerned about negative responses, they believed that it was ultimately more important to normalise discussions about different beliefs in a multicultural society. "In wanting Malaysia to progress as a nation and society, we first have to talk about the things that are happening and that have happened," said Arjun.
Syuma agreed, hoping that Mentega Terbang would create a safe space for people to explore the uncertainties of life with an open mind. "There's so much more in this world that we don't know about. I can accept that I have a lot more to learn," she said.
Arjun remarked that he felt free to approach his own religion, Hinduism, with a childlike naivete while scriptwriting. "When you're telling these stories through the lens of a 15-year-old, you're not expected to have the answers, so you can get away with asking the big, interesting questions.
"Playing Suresh really gave me an opportunity to reconnect with that kid inside me, to be curious without fear," he shared.
Love, friendship and family
Although Aisyah sets out to answer the big, cosmic questions, she learns infinitely more from the small, ordinary moments – such as the gentle words of a friend or the kindness of a neighbour. "The film touches on many themes like religion, but one of the main themes was also love– the love between friends, like Aisyah and Suresh; the love between Aisyah and her family; and also her neighbours," said Syuma.
Aisyah uses her intellect to make sense of her situation but ends up relying on her heart just as much.
Syuma hopes that the one thing the audience is left with, is "a sense of comfort that they can hold onto". Much like her character Aisyah, Syuma also turns to loved ones for comfort and strength. When filming emotionally heavy scenes, she would connect to Aisyah by thinking of her own mother.
"My mom is a single mother, as my father passed away when I was a child. So, the gratitude of having my mum with me is much stronger."
Both Syuma and Arjun repeatedly emphasised that everyone on set supported each other like a family. Even Syuma and Arjun's friendship transcended the screen, forming the wholesome, heartwarming dynamic that we see between their characters.
"A lot of the lines that get the audience laughing – half of them are not in the script," Arjun revealed. "It was just me and Syu bantering like we would in real life."
Syuma laughed, chiming in, "They would just place their camera there and go 'just reenact whatever you just did!' I think that's just proof that our chemistry comes from a real place."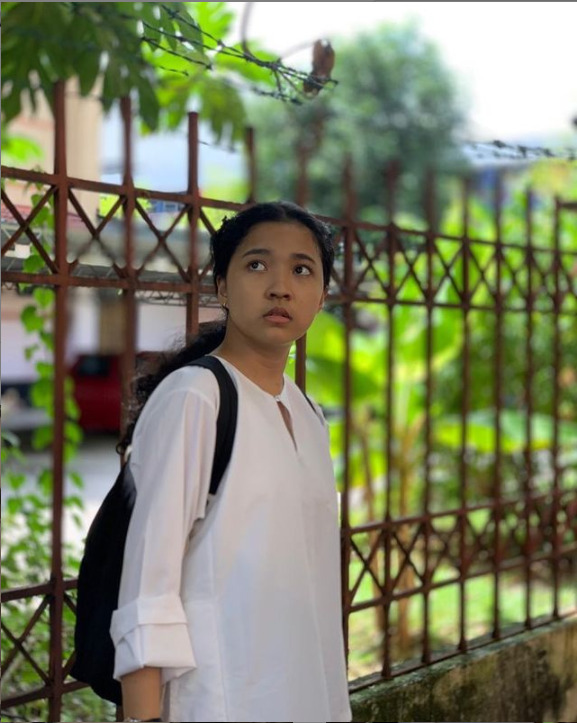 Culturally sensitive portrayals
As the film delves into various cultures, director Khairi insisted on building a multicultural writing team, consisting of himself, Arjun, Visshnu Varman and Ti Teng-Hui. According to Arjun, each representative was deeply involved at every step – from writing all the way up to editing – and this was key to how Mentega Terbang managed to capture the nuances of each culture.
Arjun remarked that the more local productions he sees, the more he encounters pieces that are marketed as "Indian stories" but feel "oddly removed from the culture".
"I think the bottom line is that representation is more than just putting Indian people on screen or stage. I've always said: we are not aesthetics, caricatures, or props. Meaningful representation is having Indian creatives (or any minority), in important positions of production – in directing chairs, in writing rooms, and in the development process."
"It's rare that we get these stories," he emphasised. "So when we do have the opportunity to hear them, they must be done right."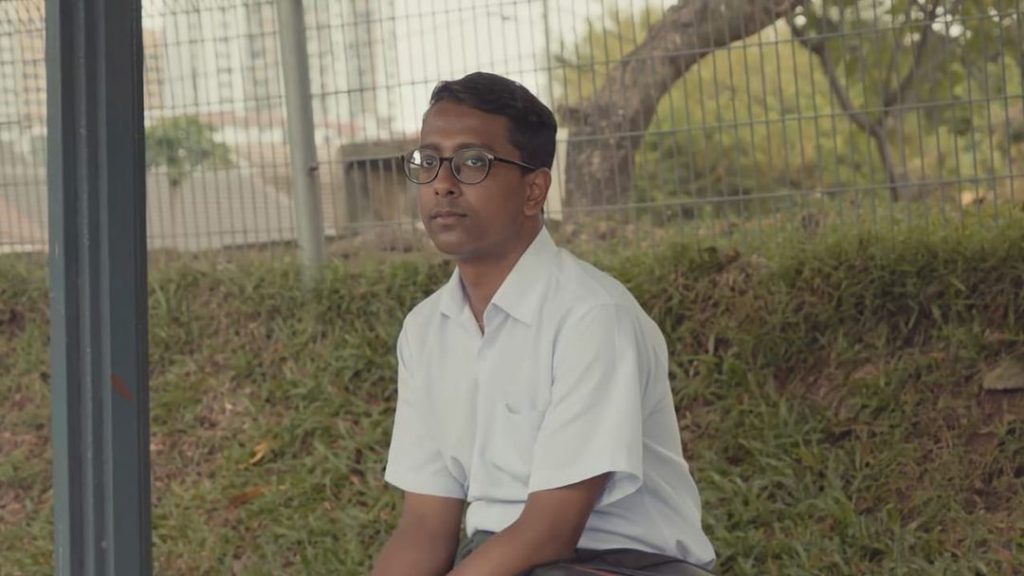 Many meanings of Mentega Terbang
Mentega Terbang is the literal translation of "butter-fly", the main motif of the film. The script featured a scene involving a live butterfly, but the team hadn't ironed out the logistics of filming it until the day of the shoot itself. As a low-budget film, CGI and animation were out of the question. What's more, the location they were eyeing was closed due to Covid-19 protocols.
"Because we shot at a backup location, there was even more reason to doubt there would be butterflies there," Arjun recounts. "We just showed up at the shooting location and by some miracle, we saw a garden full of butterflies."
Arjun added that it felt like a divine intervention, a sign from the universe that Mentega needed to be made.
Armed with little nets and storage containers, the crew skipped around the field catching butterflies.After presenting an array of butterflies for Khari to choose, the crew swabbed some honey water on a surface and set the butterfly down.
Finally, the cameras rolled and Syuma and Firdaus (who plays her father) were fully immersed in acting a deep, sombre scene.
"But what you don't see behind the camera is Meng literally standing ready to pounce with the net in case the butterfly flew away," Arjun joked.
To him, the story behind the symbol of the film was what made it a highlight: "It perfectly encapsulated our team – we're serious when we need to be but also incredibly silly and fun."
It perfectly represents Mentega Terbang, a tale of how life grants us moments of wonder, levity and love amidst tragedy – and how it's up to us to be fully present in these moments before they fly away.
Private screenings of Mentega Terbang took place in KL in October 2021. It is currently being screened at the Jogja-NETPAC Asian Film Festival 2021. Check out Anomalist Production's Instagram for further updates.
Samantha Chang is a participant in the CENDANA ARTS WRITING MASTERCLASS & MENTORSHIP PROGRAMME 2021. (All articles under this programme can be found under the LENSA SENI tab)