By ANN MARIE CHANDY
Mugunghwa Kkoci Pieot Seumnida … Mugunghwa Kkoci Pieot Seumnida …. anyone who's seen the hugely popular Squid Game would immediately recognise the (now) creepy rhyme which sounds strangely like what neighbourhood paper lama man doing his rounds is always playing.
Indeed there are many things to "savour" in the Korean survival drama television series created by Hwang Dong-hyuk which has been breaking viewing records and breaking down cultural barriers globally.
Apart from finding out about the numerous games Korean kids play, you probably also were a little smitten by Train To Busan's Gong Yoo (well I was, at least) and learnt a little about the lives of migrant workers (Abdul Ali) and North Korean defectors (street-smart pickpocket Kang Sae-byeok's family backstory).
And despite the show being nothing to laugh about, it's been quite fun watching how the interweb has burst forth with memes and jokes centred around the Netflix drama.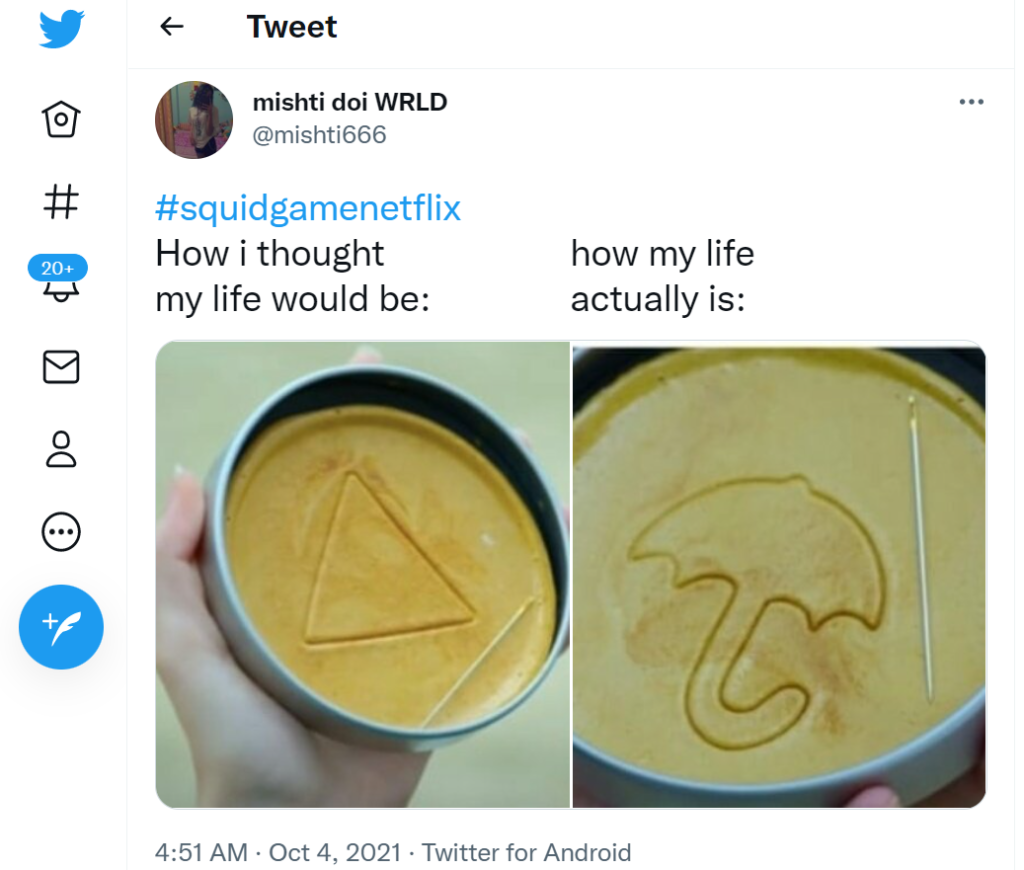 It was a pleasant discovery then to find local musician/songwriter/album producer Aubrey Suwito's composition inspired by the Red Light, Green Light rhyme. Suwito's Instagram, through which he has amassed 15.8k followers, features him tickling the ivories with said tune, and has over the weekend raked up close to 3k views! In his post, Suwito says it is his take on "that eerie #squidgame ditty. 😜"
For those who don't already know, the 10 syllables used during the Right Light, Green Light game literally translate to "The hibiscus flower has bloomed" but are commonly used by Korean children to count to 10.
More than a century ago, the Germans coined the term öhrwurm – earworm – to describe the experience of a song stuck in the brain. Below, Suwito answers a few quick questions as to why this particular earworm got him composing!
Did you enjoy Squid Game, are you a K-drama fan? I'm not really into K-dramas, really. My wife and I are more into British crime dramas. However, there was so much talk around Squid Game and we had some free time to spare, so we decided to give it a go. With the two of us, "give it a go" means "watch the first episode and see if we want to continue", and I'm glad we did.
What about the giant robot doll inspired you to come up with this tune? That Red light, Green light ditty stayed in my consciousness for a long time. I was doodling on the piano during a soundcheck, and I must have unconsciously played that melody, cos somebody exclaimed "Squid Game" even before I realised exactly what I was playing! So when I got back from that gig, I thought, why not expand it, just for a bit of fun.
Does the tune have a name? Yup, Red Light, Green Light (Reimagined).
How do you normally write your tunes? Where does the inspiration come from? Truth is, I don't know. I see it as a divine gift, because quite often, I "hear" melodies in my head. It often starts with a phrase or two, sometimes longer… and then for the rest of the song I just kind of "fill in the blanks" with what I think might go well. I'm very picky though, so I'll try out a few different options over the next few hours, days sometimes. When I'm in this songwriting mode, I do come off as "distracted" because my mind is often somewhere else trying to finish the song.
Apart from sharing videos with your fans, you've also been including a few PSA on your Instagram page. How do you use social media to connect with your audience, and is this an important part of your music? I think social media is a useful tool to let others have a glimpse of what makes us tick. Music for me has always been a great way to spread a form of positivity into the world, so those PSAs are just an extension of that. Anyways, I'm not the kind of person to take selfies or videos of myself constantly, so the PSAs are another way of connecting and sharing my thoughts with people.
Squid Game – are you looking forward to Season 2? I don't know. If they can keep up the uniqueness of the show, why not?
Check out Aubrey Suwito's Instagram here.