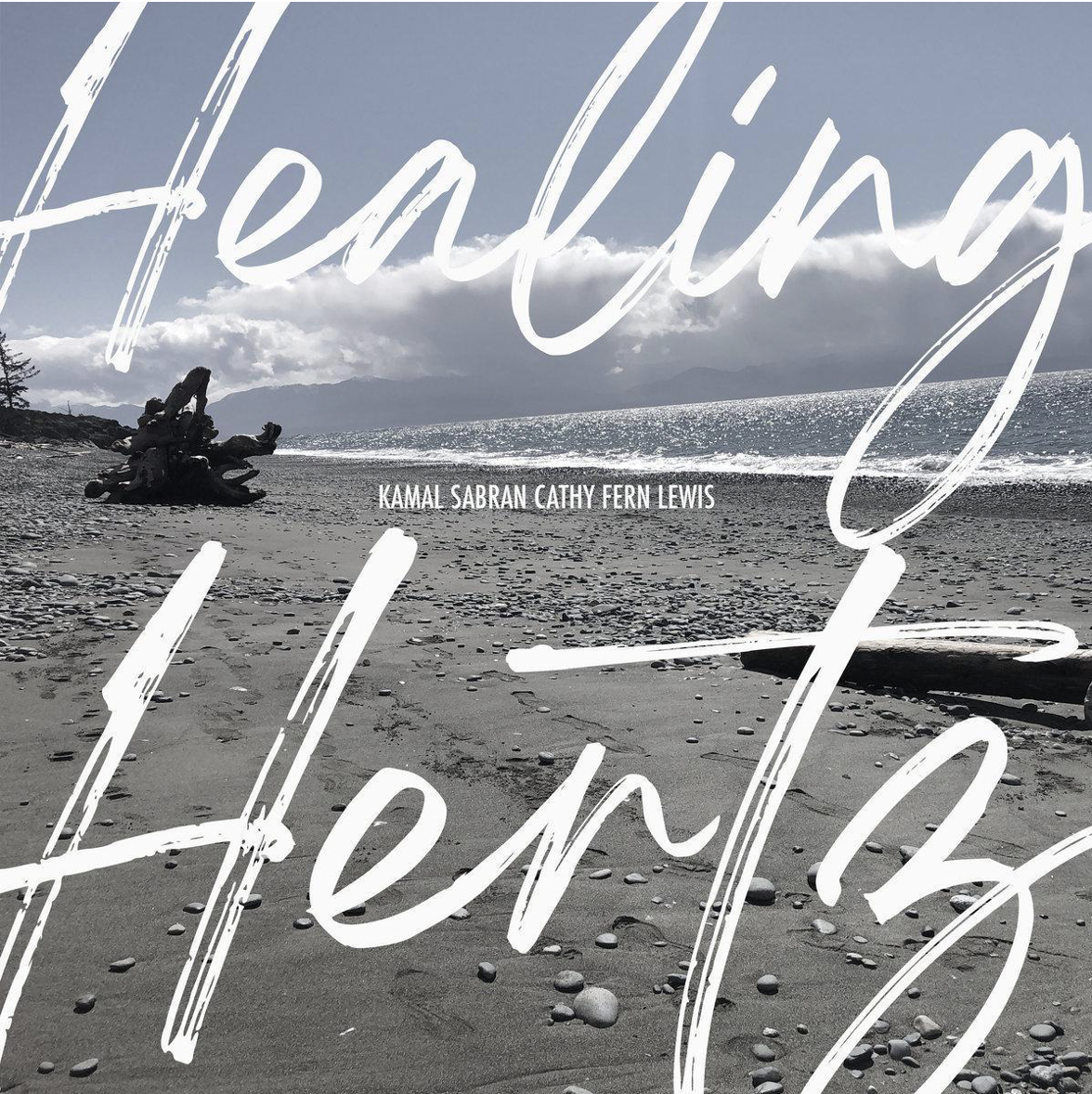 Researcher, musician and artist Kamal Sabran's latest album 'Healing Hertz' in collaboration with Cathy Fern Lewis.
By NANTHINI MOORTHY for Lensa Seni
Life without music is hard to imagine. Music creates an outlet for us to explore emotions, and gives a voice to many. Music can also be therapeutic, and as a genre, perhaps music as therapy should be given more attention.
Kamal Sabran and Cathy Fern Lewis' 2021 album Healing Hertz is one example of how music can provide healing.
Recorded in Canada and Malaysia, the album features six tracks in total, and has a distinctive flavour for ardent music enthusiasts who are particularly fond of peculiar sounds. This is not your typical fare of rock, pop and ballads. Despite its eccentricity, the contemporary elements residing in each track are a delight. There is also a touch of blues, Asian and instrumental sounds to savour.
The first track, Tonight the Moon Kisses, perfectly captures the mood of the album, introducing the listener to Lewis' haunting and sweet voice.
Silence is an Ocean sounds confusing at first, but settles into a stable tune with mellow drum beats in the background. This seems to be Kamal's trademark sound, a surprising dissonance that creates a constructive sensibility. As the title goes, Silence is an Ocean is a strange feature of the human mind – heavy, replete with sturdiness and a tinge of mild softness.
The standout track, however, has to be Garden of Compassion which closes out the tracklist. A descending dance in the form of sound, shaping and sculpting relentlessly towards an ending that provides great comfort to hearts that are ready for remedy.
The third track, Echo in the Universe deserves a special mention. It resonates with pain, suffering and sadness, and is artfully mastered to offer tangible feelings of taste and touch, especially where words fail.
Healing Hertz was mixed and mastered at Ipoh Experimental Art School by Dr Kamal, an award-winning new media experimental artist, researcher and academic. It is an album that carries a sense of mystery, and still possesses the ability to be therapeutic for the listener.
You can sample the music here.
Nanthini Sathia Moorthy is a participant in the CENDANA ARTS WRITING MASTERCLASS & MENTORSHIP PROGRAMME 2021
The views and opinions expressed in this article are strictly the author's own and do not reflect those of CENDANA. CENDANA reserves the right to be excluded from any liabilities, losses, damages, defaults, and/or intellectual property infringements caused by the views and opinions expressed by the author in this article at all times, during or after publication, whether on this website or any other platforms hosted by CENDANA or if said opinions/views are republished on third party platforms.