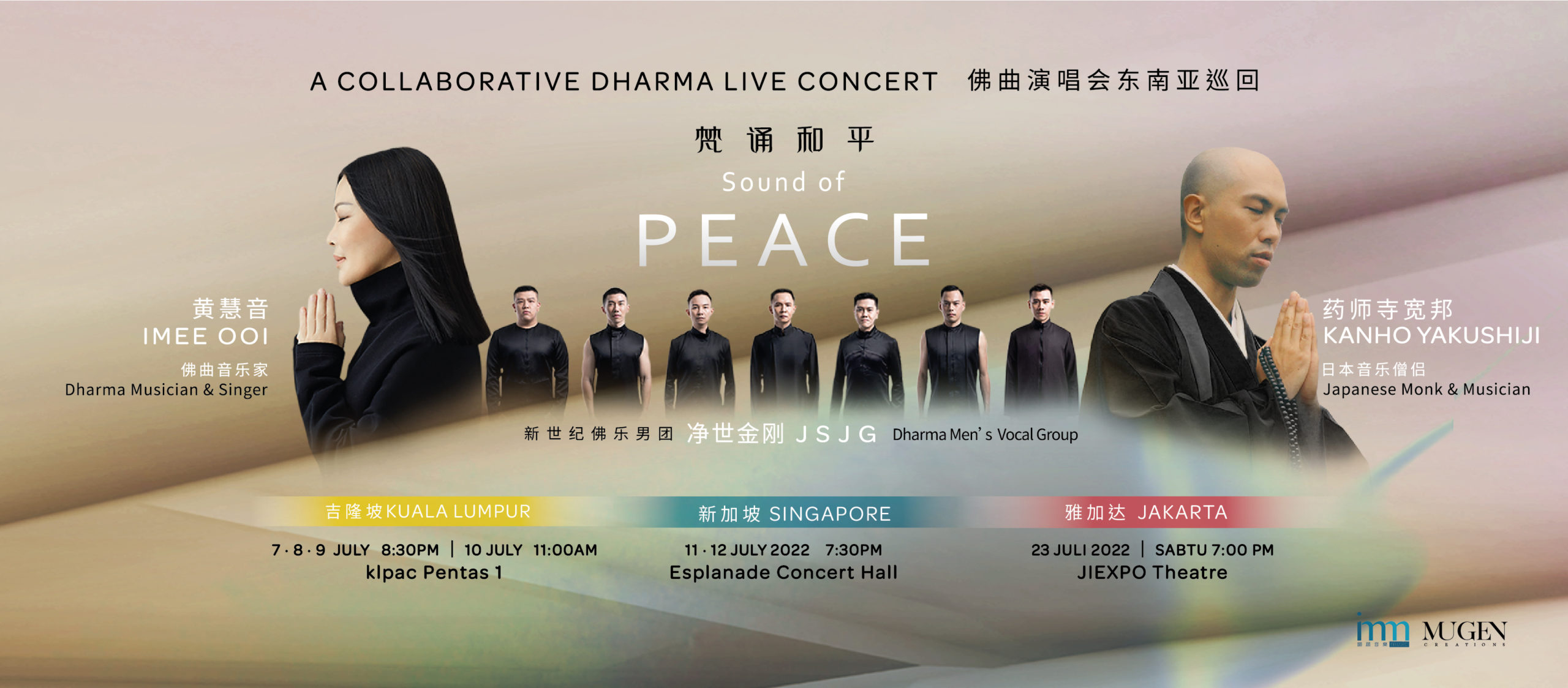 Local music composer and producer Imee Ooi collaborates with Kanho Yakushiji, a monk and musician, to spread a message of peace through music.
By CHIN JIAN WEI
Imee Ooi and Kanho Yakushiji have both been making Buddhist music for years. Ooi is a successful record producer and composer who has been making Buddhist music since 1995, while Yakushiji is a monk, musician, and deputy director of Kaizenji temple in Imabari, Japan. Sound of Peace is their first collaboration, coming together on a concert tour throughout South-East Asia, including Kuala Lumpur, to perform music that will bring peace to their listeners.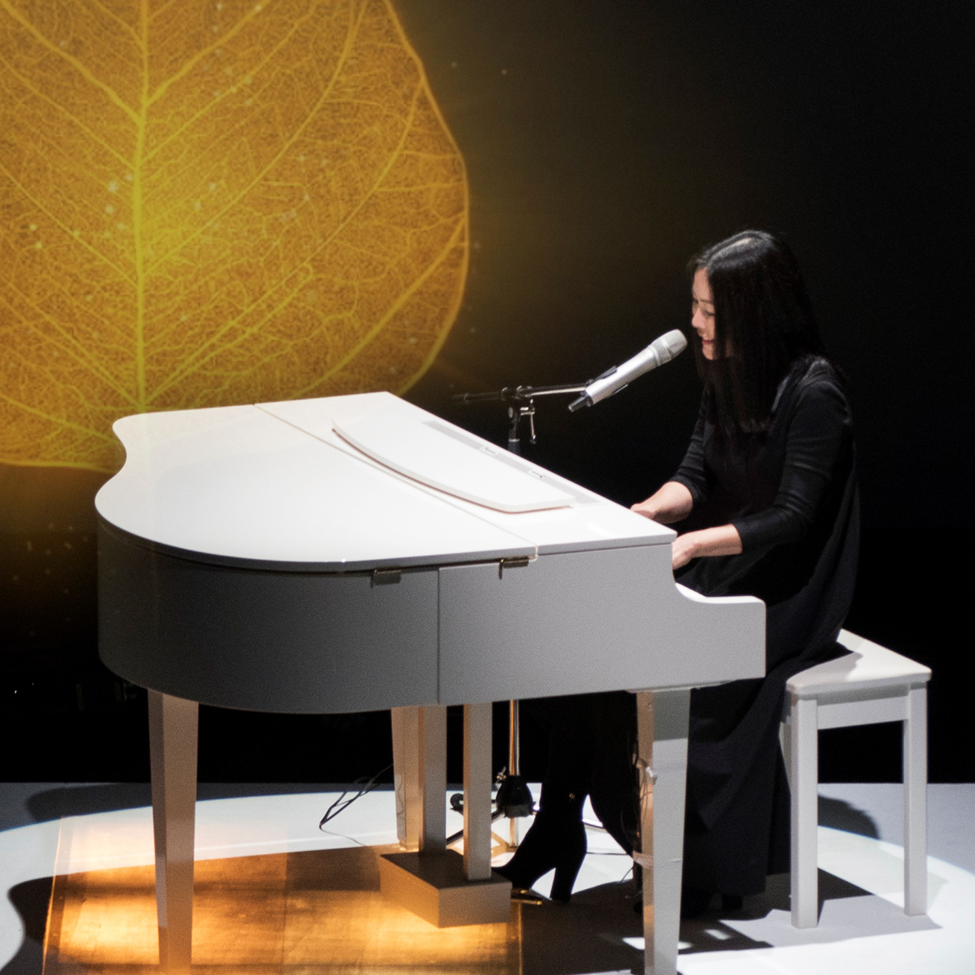 Ooi opens up about her beginnings and approach to both music and Buddhism. She had always been immersed in the world of music since an early age. Following in the footsteps of her mother, a piano teacher, she started teaching as well in her teenage years in Taiping, Perak. In the early 1990s, she came to KL and worked on music arrangement work for TV3 and Astro. That was when she started on the path that she has been on her whole life since.
"In 1995, I had some friends who were really into Buddhist cultivation and monasteries. That's when I began wondering how come our Buddhist mantras and sutras do not have music like the churches, songs to sing and rejoice to. I started writing a Sanskrit version of the Heart Sutra and I sold it to a record company. It became very popular, the sales were very good. That prompted me to think that this would be a good line of music to go into. It's my religion, my belief, my faith, and I could be the composer, sing, arrange the music and also distribute it by myself. Later on, as the demand got higher and higher as the songs I did were very popular, I started receiving nonstop demands to make more music. I decided to quit everything else and focus on it. I never looked back. That was 1999, and it's been over 20 years."
In 2015, Ooi had her first concert, after releasing almost 50 albums over the course of 18 years. This concert, Sound of Wisdom was a full-fledged musical, featuring not just Ooi's vocals, but also the boy group that Ooi had formed, JSJG. "You know how you have Korean groups like Big Bang and BTS?" Ooi says. "So I formed a Dharma boy group called JSJG. They were my students, or friends I had known for many years. Since then, we have done almost 100 shows around South-East Asia, China, Hong Kong, and even the United States."
JSJG will also be performing in Sound of Peace alongside Ooi and Yakushiji.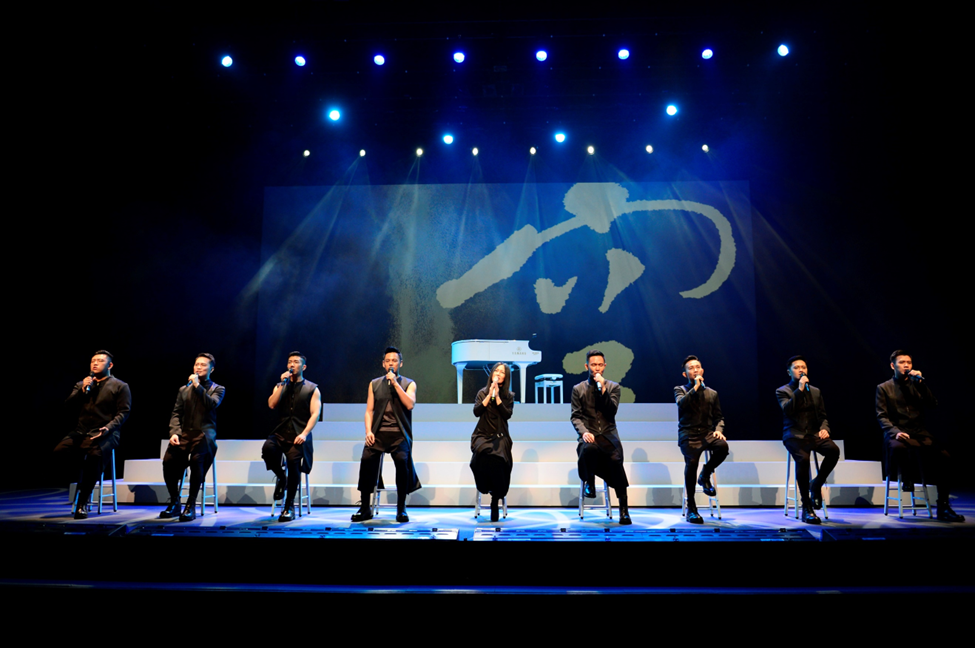 "It's called Sound of Peace because I think the pandemic has created so much suffering, anxiety and other different problems, but one way of reaching out to give people solace is to evoke peace within themselves. Then they can have the energy and mindfulness to tackle their own problems. I'm not saying that my singing will give them healing energy. It's just to let people have their own self-realisations. Once you have clarity of mind, it can have a calming effect, like attending Yoga or going for a retreat. I think music is a good remedy for these problems. Music is good therapy, and I think peace would be the kind of message that the world needs now."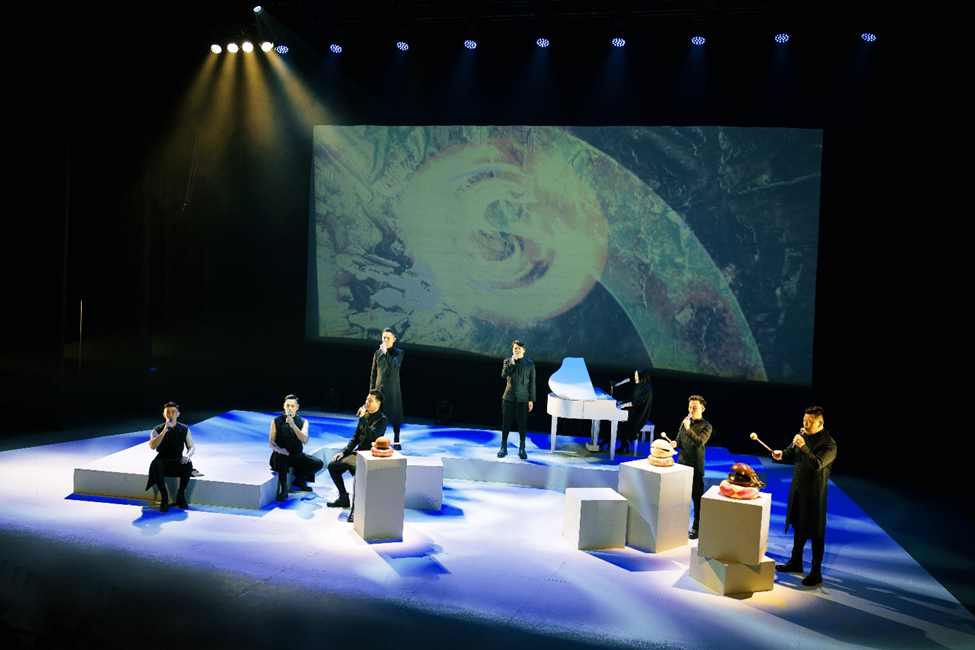 Ooi's approach to composing Buddhist music is very natural and reverent of the ancient wisdom of the Sutras. She says it was very different compared to the commercial music she had created for TV programmes in her earlier years. "The lyrics and content are based on these ancient, sacred teachings. So the creative process is not so much creating or imagining, but more like realisation. I think of myself not so much as an artist, but rather as a bridge or instrument to bring this ancient wisdom and compassion to the people."Her faith helps her to create music that is honest and authentic as she does not stress about how to ensure each subsequent album would perform better than her previous releases, instead focusing on doing her best naturally.
Ooi had nothing but positive things to say about her collaboration with Yakushiji. "He is quite famous on the Internet, with a few million followers. His music is unique, he was in a band before he became a monk. It's quite an unusual collaboration. He approached us. He heard of my music, and maybe he thought of reaching out to the Buddhists of South-East Asia so he asked me if we could do a collaboration. I said yes straight away."
Ooi says that their working relationship is very peaceful, and any disagreements they had on technicalities were resolved quickly and easily.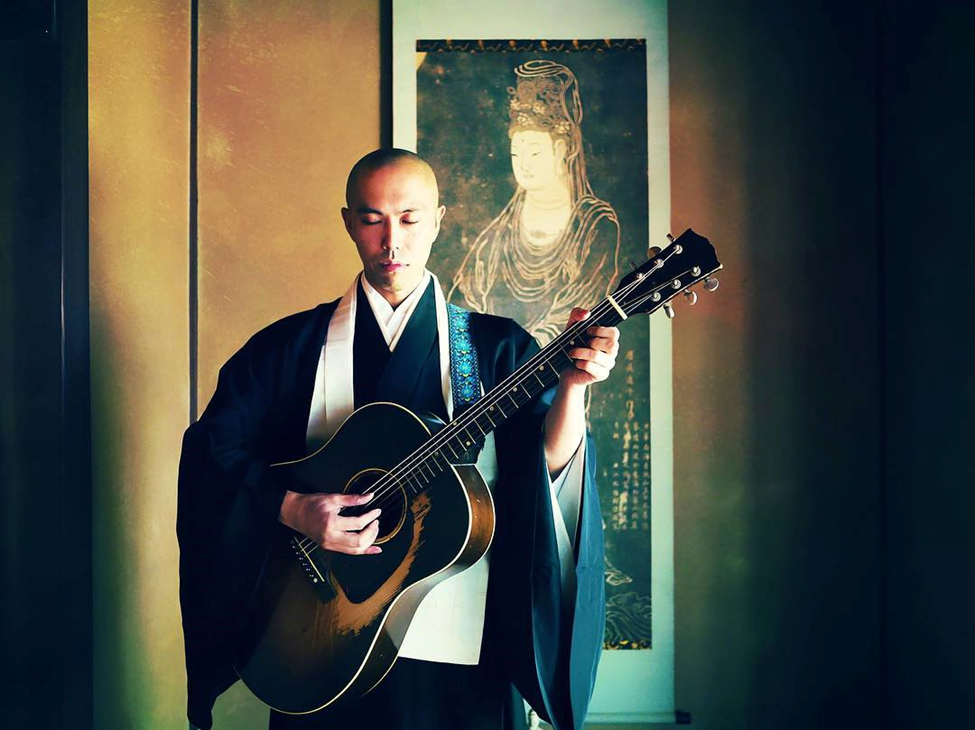 Ooi looks to her future with optimism, saying, "I always let the future unfold itself, so we don't want to set big plans. But already, many people have reached out to us to see if we can extend the tour to further countries. So we'll see how it goes with these first three cities." The tour currently includes Kuala Lumpur, Singapore and Jakarta.
The concert will be held from July 7 to 10, 2022, at Pentas 1, klpac. Visit the Cloudtix website to read more and buy your tickets, starting from RM100.