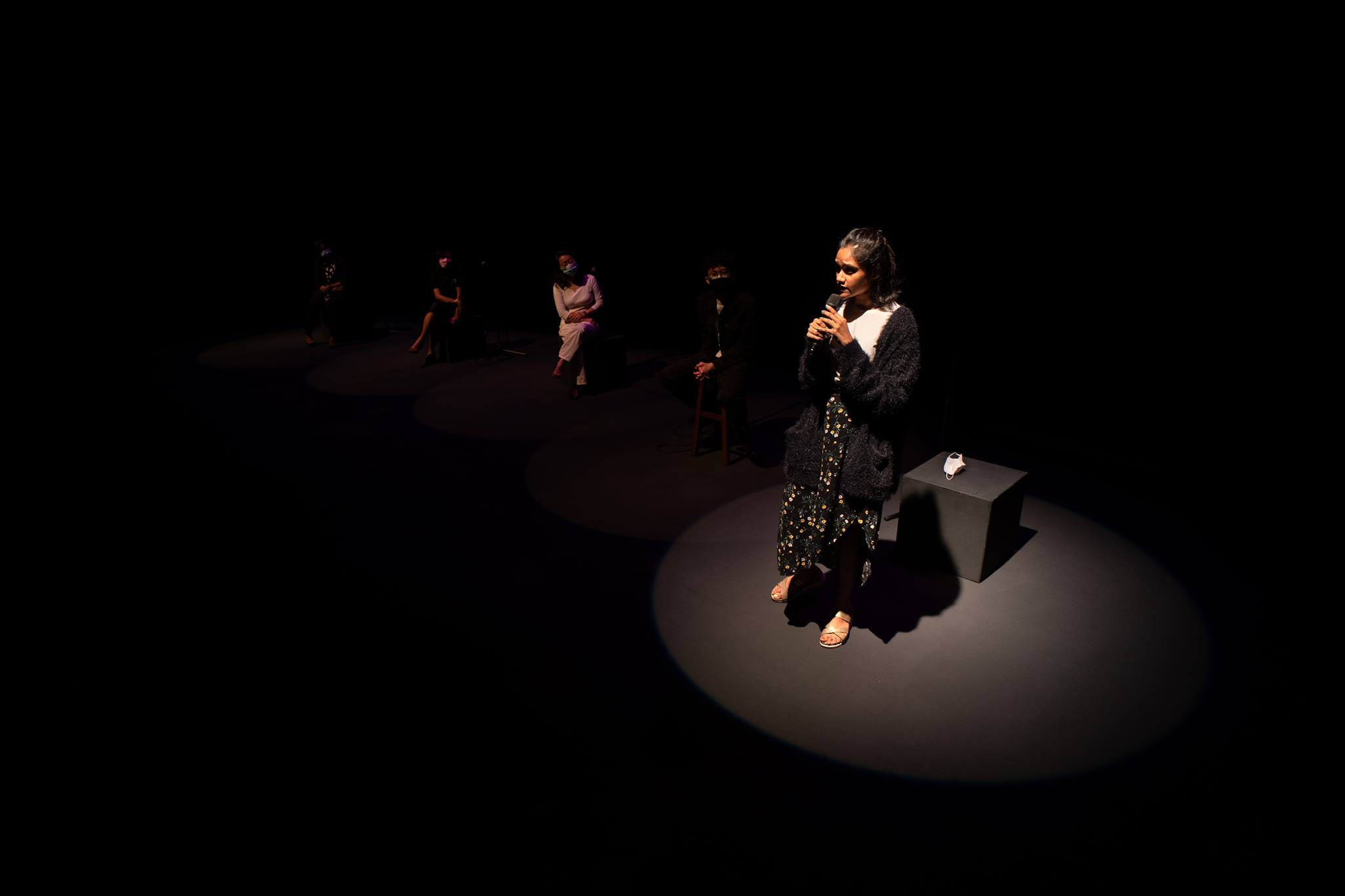 Presented by The Actors Studio Seni Teater Rakyat, Life Sdn Bhd showcased the true stories of eight individuals.
By SOFIA SHAMSUNAHAR
Sitting through Life Sdn. Bhd: Differences, which took place at klpac last weekend and ended its run yesterday, you would have sensed your heartstrings being tugged at, making you feel a little more… human.
Presented by The Actors Studio Seni Teater Rakyat, the show – planned and rehearsed during the movement control order – was curated by Actors Studio co-founder Dato' Dr Faridah Merican and showcased the true stories of eight individuals.
Life Sdn. Bhd first began after the 2003 floods at Plaza Putra, Dataran Merdeka, Kuala Lumpur. In this first show an ensemble of people shared glimpses of the high and lows in their lives. Since then show has bloomed into different themes and conversations, touching on topics such as HIV, human trafficking and breast cancer.
This time round, Faridah picked the theme "Differences", so the performers and audience were able to celebrate, accept and understand differences to help us all heal. The true stories told in Life Sdn. Bhd: Differences were powerful ones in that they had a certain power to help people feel less alone in their life situations and feelings. All performers, aside from one, were not professional actors but instead regular people who had written stories about their life after seeing a call for submissions.
The storytellers were Adry Bashir, Amina, Ayushna, Cherry Coco, Cordelia Lee, Hannah Ling, Joanna Noelle and theatre student Seri.
Life Sdn. Bhd: Differences created a space where taboo topics were able to be broached. Experiences of rape, childhood trauma, infidelity and depression were shared; and during the evening performance that I had attended, these heartfelt offerings even left some in tears.
What's remarkable about the show is knowing that real people were able to step up on stage and volunteer to share such intimate details about their lives. Stories that most people would bury deep within themselves. So much so that at some point, the performance turned into a sharing session, providing catharsis not just for the storyteller but also the listener, who inadvertently became a confidant.
In Life Sdn. Bhd: Differences, each performer sat or stood on stage and unmasked their souls through a monologue. The audience was offered several live performers, along with those who shared recordings of their stories on a projected screen.
Perhaps the performers were not as dramatic or performative as a professional actor would have been. They may have tripped over their lines or stuttered. Their bodies were stiff or their posture not the straightest.
But perhaps that's the charm of Life Sdn. Bhd: Differences. Authenticity. These were real people, our fellow Malaysians and Malaysian residents, telling stories about their lives, talking about feelings and traumas that were still evident in their voices and eyes.
Despite only having four nights to rehearse in the physical space for Life Sdn. Bhd: Differences, the cast managed to move many in the room with their courage.
For me, watching Differences was a one-of-a-kind experience. The stories will not be as relevant as they are now. There will never be this exact ensemble of people and experiences shared. And after such a long period of quarantining and isolation, perhaps this feeling of connection and relief when hearing each story may never be as impactful at another time.
After a depressing pandemic year, one may wonder what is the appeal of hearing heartbreaking stories. But each story made me realise how resilient humans are to overcome such challenges. The cast taught us how we can turn ourselves from victims to survivors. They inspired us to accept ourselves and our own stories, and to push ourselves to heal every day. Lastly, they made us aware of our responsibility to help increase mental health literacy in Malaysia, which was particularly apt as Oct 10 was World Mental Health Day.
At the end of the show, the performers all claimed they were "Anak Malaysia" and that they loved Malaysia. And I couldn't help but find their pride infectious. We started the show standing in respect to Malaysia's "Negaraku" (as does the audience for every performance at klpac) and ended it feeling in awe at the strength of our fellow Malaysians.
It made us feel proud of being Malaysian, helped us connect with those around us, and inspired gratitude for what we have and how many obstacles we have overcome. Perhaps after a year of feeling disconnected and low, being back in the theatre for this particular show, made us feel human again.
A big bravo to Faridah and the cast!