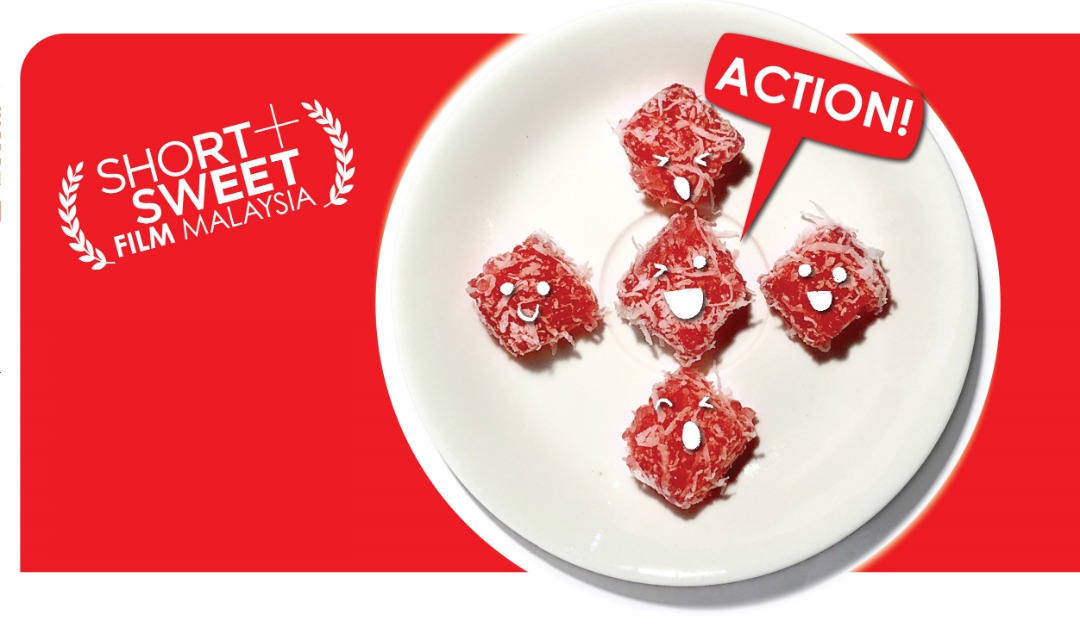 By JARED WEE
Over the second and third lockdowns here in Malaysia, many local art institutions were hit the hard by the pandemic, and though they may be down, they are certainly not out as this month's Short+Sweet Malaysia proved, returning for its 14th season! You could call it a scaled down affair with just 86 groups featured over seven weeks, but what a show of resilience and "the show must go on" spirit!
The multi-disciplinary arts festival, organised by The Actors Studio, saw various Short+Sweet categories rolled out at Pentas 2, Kuala Lumpur Performing Arts Centre (klpac) from Oct 1-24, while penangpac (Stage 2) hosted the fest from Oct 30 to Nov 7.
Last week, audieces got to watch the final live performances of Short+Sweet Stand-Up Comedy & Song (Nov 10 & 11), the online screening of Short+Sweet Film (Nov 12 & 13) and Short+Sweet Musical live (Nov 13 & 14). You may have caught the results already, otherwise check them out here. Congratulations all!
What this story would like to dive into are the 10-minute short films featured during Short+Sweet Film including Across Borders, Comfort Now, Diam, Hidup, Hitched, I Crossdress, Is Everything OK There?, Malam Bulan Dipagar Dosa, Menung, Received? and Syam. Over six months' worth of submissions were narrowed down to just 11 shorts, all of them screened online via Cloud Theatre.
Being a follower of the festival, I was curious to see what this year had to offer and I have to commend the organisers: The Cloud Theatre experience was well thought out, there were no technical glitches during the show; and all of the films were broadcast at the highest sound and picture quality.
I was impressed with the short documentary, I Crossdress, which follows the stories of two young male crossdressers, Jit and Joshua. In appearance these two young men seem to look like someone we know – a brother, nephew or friend. It is only when they apply make-up and wear wigs that these men can escape and become "somebody else". Yet, in drag, their social circles become uncomfortable. Would we be able to see our best friend transform into someone completely different, even if it were just for a moment? Using slow motion and emotional ballads, the film is able to offer a dreamlike experience … One that the boys are able to find solace in. The film explores the reasons why these young men enjoy dressing up as women and reveals the discrimination that society shows towards them. The film's message is uplifting – that there is no shame in being who you truly want to be.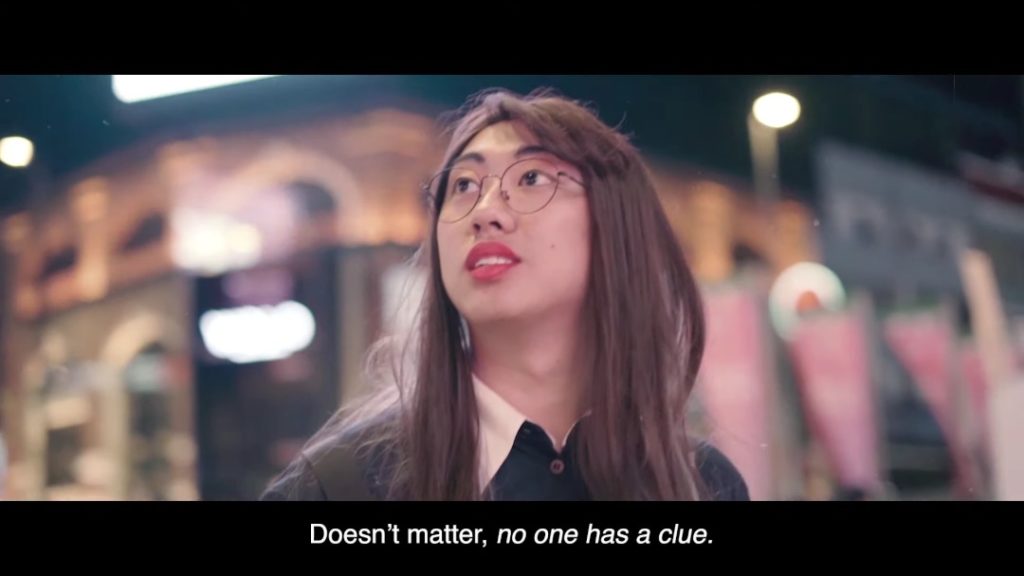 Another highlight for me was Is Everything OK There?, a drama about a young man facing real world struggles that affects students studying overseas on a tight budget. Aside from not having enough money in his bank account, he faces unemployment, a heavy workload at university, and visa worries.
What I found powerful about this short was the simplicity of its presentation, just a young man alone in a dingy dorm room with nowhere to go.
His room is adorned with various details that clue you in on his living situation. The half-eaten Maggi noodles, the pictures of family, and the empty desk. Even though we never see the protagonist's face, we feel for him and the situation that he is in. The film never even addresses the reason why he is in this situation, simply because in real life things like these do happen to people. Oftentimes we think studying overseas is fun, but for those who are less fortunate, things don't always turn out as portrayed on the university ads. With bills to pay and visas to check up on, real world problems can slowly seep into one's life. Surprisingly, even without any dramatics or music, I was strongly affected by the film's quiet but powerful premise.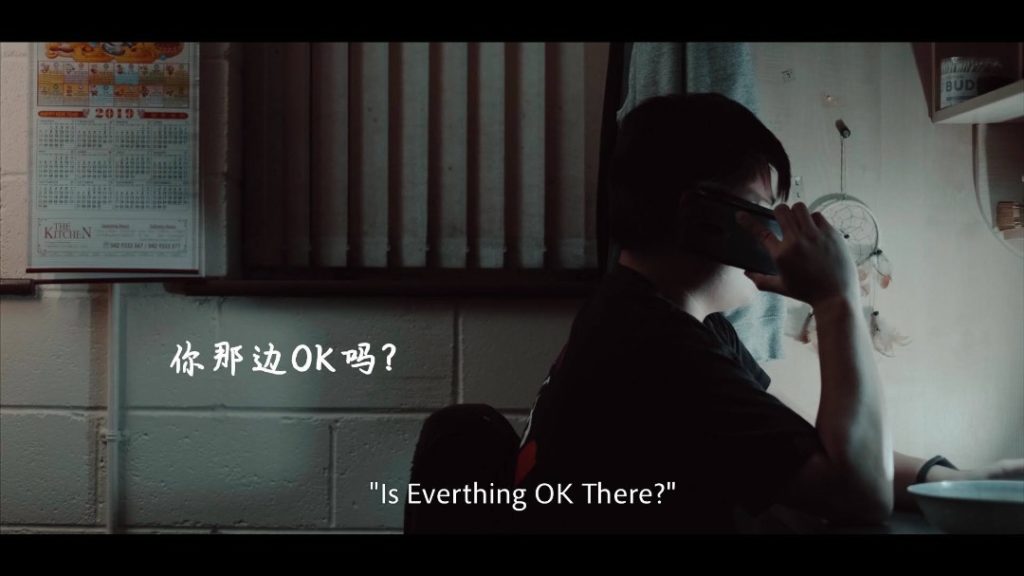 Overall, the selection of films this year were a bit rough but not without the one or two diamonds, I Crossdress and Is Everything OK There? Both were effective at conveying their own messages and are great short and sweet films. There were a number of hot topic social issues covered in the films such as racism, gender, and the role of women in society. But it seemed like some of the choices of films were put together on a whim or just for a laugh. The quality of this year's submissions lacked the quality, depth, or coherence that a good short film festival requires. Some of them felt almost like first time works made for a university assignment.
However, we note that while pulling together a film is challenging … completing one during the pandemic is an accomplishment indeed! Getting a film made requires time, money and the efforts of a team of dedicated, talented individuals working together to tell a story. Pushing through the physical and financial limitations of the times we now live in, especially in the arts, must have taken courage.
And if there's one thing Short+Sweet Malaysia has proven yet again, with its film, musical, theatre, dance and song performances is that the arts is very much alive and ready to thrive once more.
Catch Short+Sweet Theatre this weekend – Nov 20 at 8pm and Nov 21 at 3pm, at Pentas 2, klpac. Conditions of entry include fully-vaccinated with MySejahtera digital certificate, permitted health risk status & 18 years and above. The winners of Short+Sweet Film will be announced on Nov 21.
Jared Wee is a final year film student who enjoys authentic stories, watching, writing and filming them.