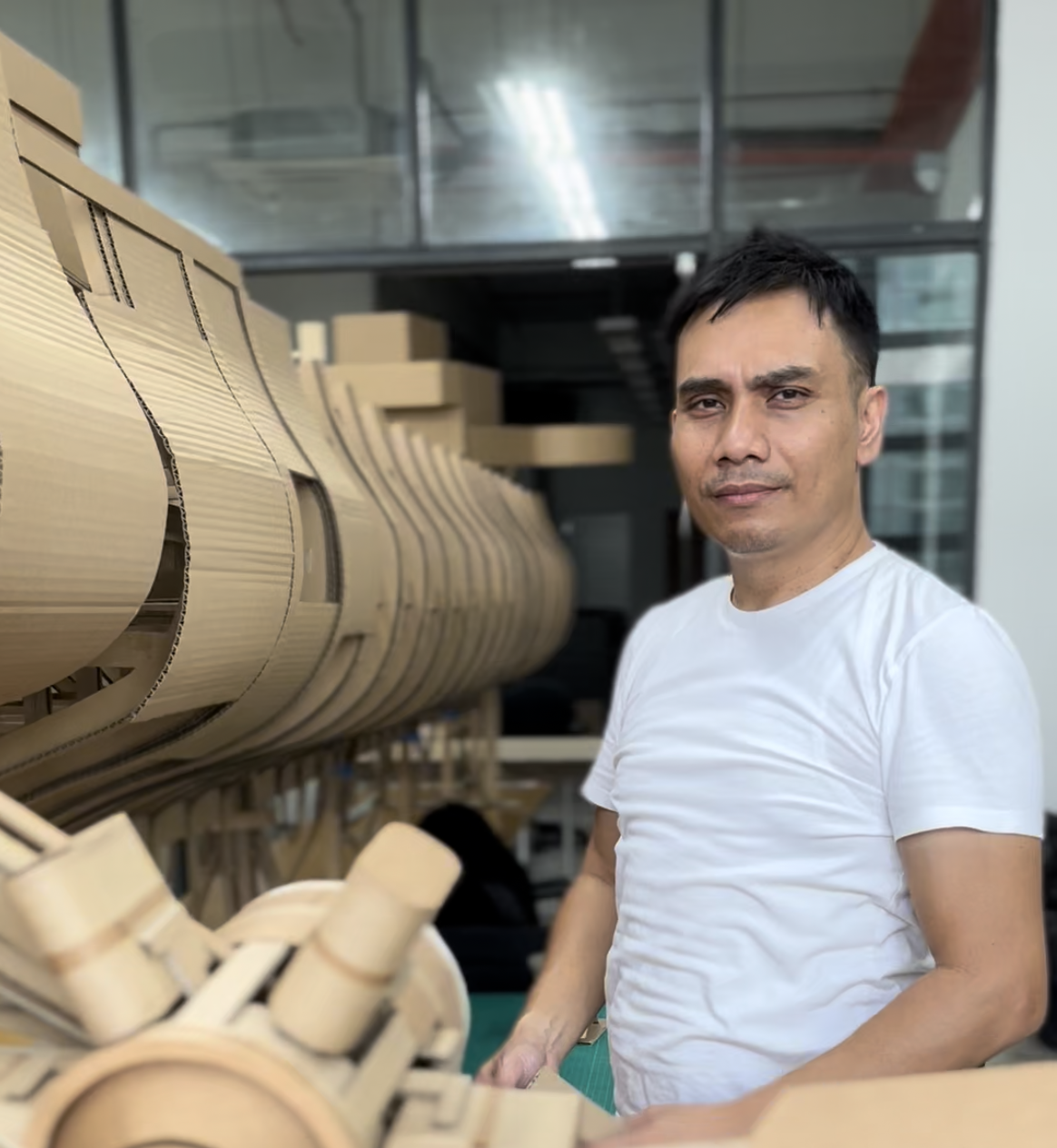 Creative designer/visual artist Shahrul Nizam built a huge steampunk ship that was on display in a mall in Kuala Lumpur during the pandemic. He shares his story and why he did it.
By DANIAL FUAD
The Cambridge Dictionary defines sustainability as "the quality of causing little or no damage to the environment and therefore able to continue for a long time". Resources on earth are finite, and due to a growing human population, sustainability has become a huge concern for many. The issue is not lost on Shahrul Nizam, an artist with experience in the creative industry for more than 20 years. With a resume that details work with companies like Hamiltons International, KL Pavilion Design and IKEA, Shahrul has been steadily honing his expertise in 3D design and now has begun to delve into the visual arts field, creating works with a steampunk slant.
Originating from ideas crafted by sci-fi writers like Jules Verne and H.G. Wells, steampunk is a form of nostalgic futurism that imagines what our world would look like if it never went past the steam engine era.
In the past few decades, steampunk has gotten more attention, becoming a fad and flowing into areas such as visual art and fashion. Machine parts like cogs and rivets, clockwork and lab equipment are some of the imagery found in this style, while trains and blimps are also abundant.
"Steampunk art was all new to me," Shahrul, 46, who has has a Certificate in Graphic Design and a Diploma in Computer Graphic Design, Art Direction and Design Education. "You need to have a wild imagination. A mixture of history and sci-fi merges to create fascinating stories."
Shahrul's experience with visual arts began when he started assisting the teachers at his daughter's school. "These teachers are always short-handed when it comes to events and lack creative direction due to being pre-occupied with the academic side of things. So me and my partner decided we would join the Kumpulan Sokongan Ibu Bapa (KSIB) to assist the teachers with arts-related stuff," explained the father of two. With that, they started art enrichment classes at the school and also assisted in activities such as themed sports day, school competitions and art activities.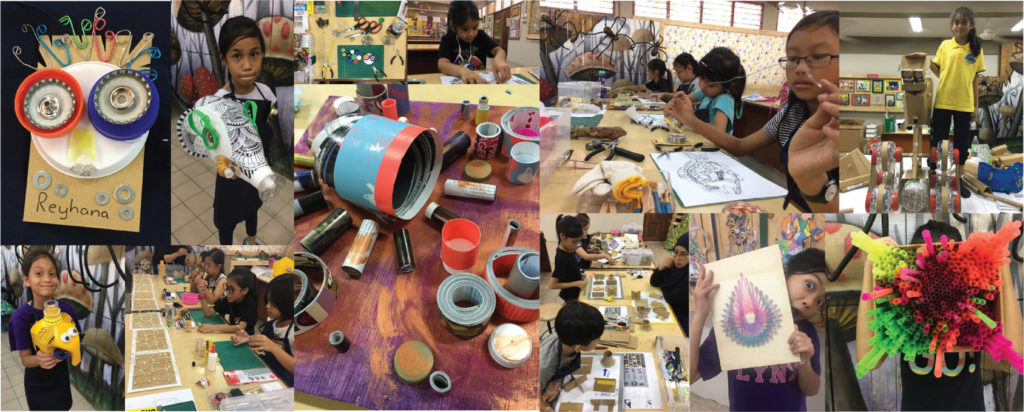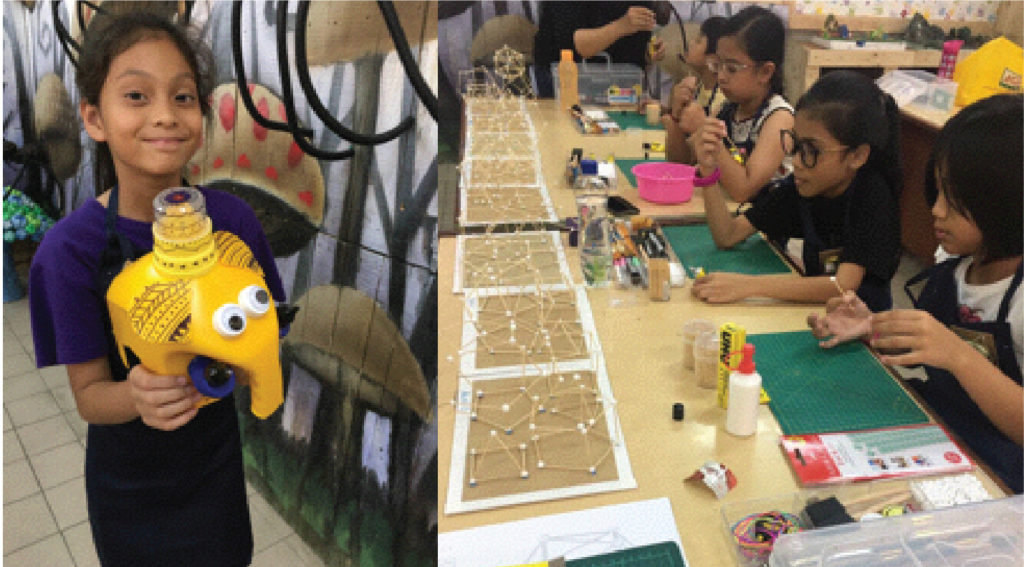 It was during that time that Shahrul became interested in recycled art materials. "We wanted to encourage people who felt that creating art was expensive to see that we could also use waste materials to create art."
After delving into the visual arts scene for about two years, Shahrul was selected to be one of the artists for Cultural Economy Development Agency's (CENDANA) Art in the City public art commission to put up an installation at the Publika Shopping Gallery in 2021.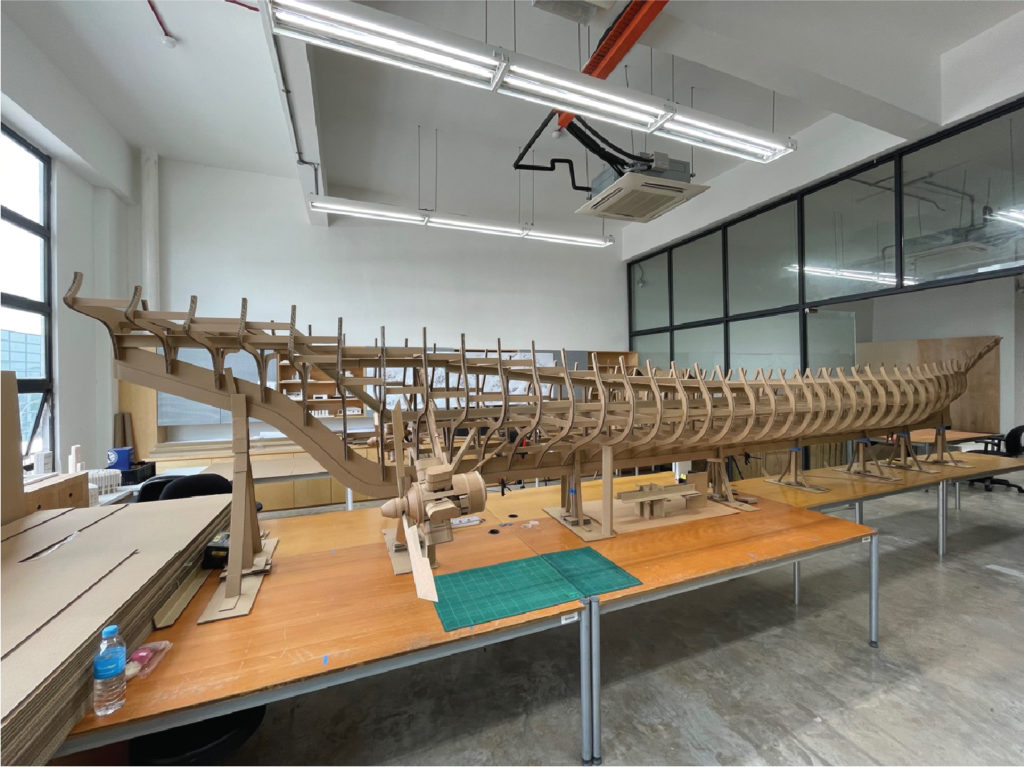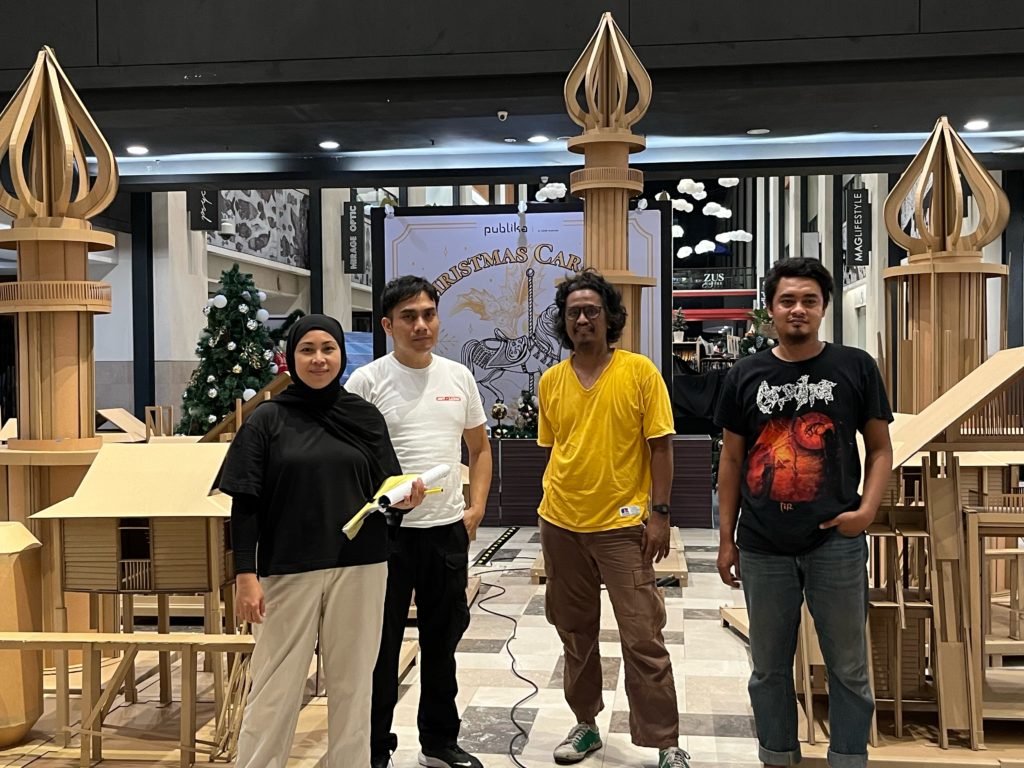 "It was very challenging for us to complete the project due to the pandemic when resources were scarce and timing was tight but we wanted to generate more awareness about this recycled art style and that is why we pushed through," Shahrul said.
His work for Art in The City was a humongous ship measuring 8m x 20m and 5m high. Shahrul recreated a 16th century Melaka sultanate royal galley, Mendam Berahi, with corrugated boards. His team of 10, including a project manager, technical assistants and volunteers, took almost nine months to complete the project.
Shahrul was elated with the final product: "It was on display for two months in Publika and it was really well received by the crowd. So much so that the show was extended for another month."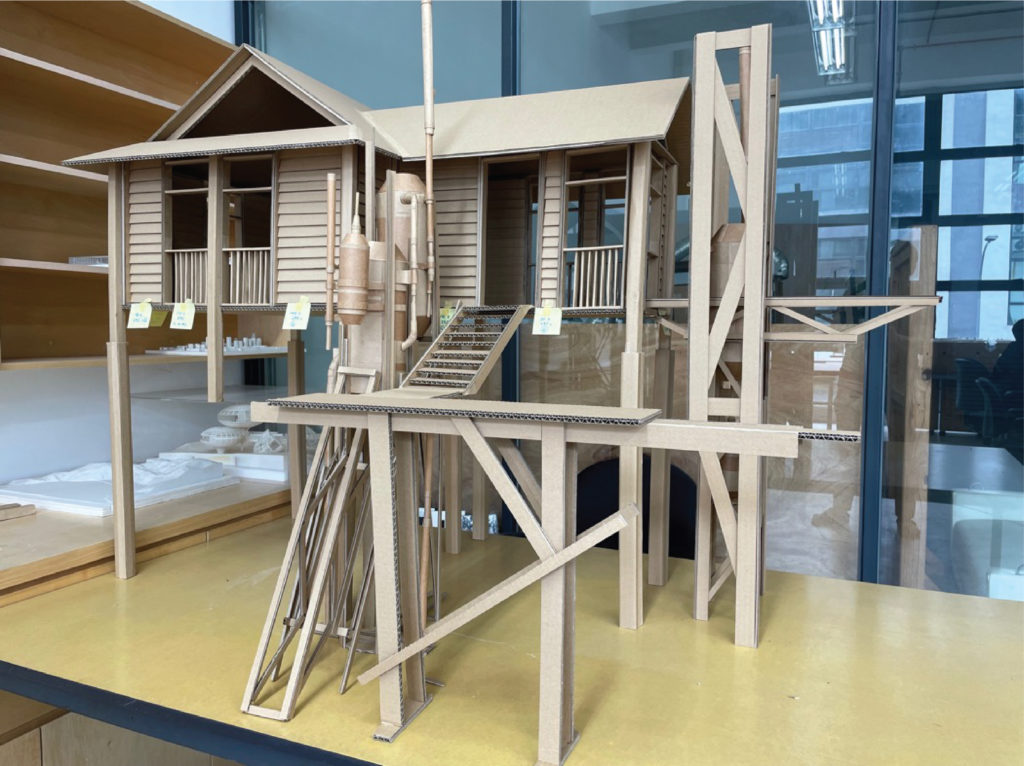 While discussing the different experiences he has had working in the creative and visual arts fields, Shahrul said he had more freedom when creating his own works. "When working for a client, you are projecting their voices through the given brief but when you are doing your own work, you can be more liberal with the interpretations. There is no right or wrong in your own artwork" said Shahrul. Nonetheless, one should always know how to work with their materials as he added "we need to know the limitations of our materials especially when working with recycled mediums."
It has been quite a journey for Shahrul delving into the visual arts scene after being in the creative industry for 24 years and there are no signs of him stopping anytime soon. "Creating works of art makes me feel excited as opposed to going in to the office for work …. but we still need to have a day job to help us sustain ourselves!"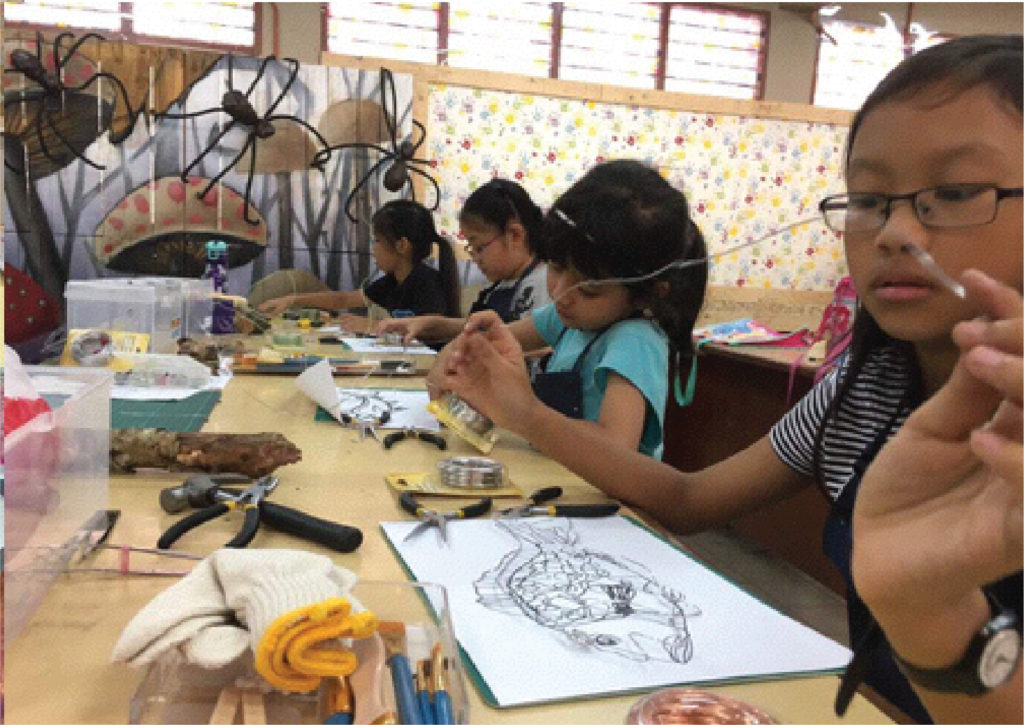 He is also happy that the appreciation in art, especially recycled art, has improved at the school where he used to help out. "After we had to stop our art classes at the school, the teachers continued by pooling together their resources and creating recycled public art around the school compound using tires and such … that made me feel proud for them," Shahrul stated.
If given the opportunity, Shahrul said that he would like to create a "Recycle Art Road Tour", to spread awareness about our art, methods and approach using sustainable materials in creating art.
"We cannot undo the destruction that we have done to the earth but what we can do is slow down the process in order for the earth the replenish its resources. And it's great if we can continue to help create awareness so more people start using recycled materials to create."