What's happening in the next week? Our editor rounds up some of the events you might want to check out.
By ANN MARIE CHANDY
We look forward to exciting events opening up soon within the arts and culture sector, with all the right SOPs in place of course. But for now, here's a list of new online activities for you to indulge in:
The Back Room presents September: 20 new watercolour works by leading Malaysian artist Noor Mahnun Mohamed, or Anum. The works draw on a range of influences, including German architecture, Italian Renaissance murals, Isaac Newton, and New Order – all contained within the geometric minimalism that has come to define Anum's recent works. It all started when Anum was researching indigenous plants, which led her to research botanical drawings, which led her to research watercolour techniques, then the colours of the rainbow, and so on. You'll find crisscrossing patterns, text and the colours of Anum's personal rainbow: September is bright pink. As Malaysia slowly emerges from its third lockdown, The Back Room's emailer asks "could this be a promise of blue skies" ahead?" 
Join Spoken Words, starring local poets Elaine Foster (@theloudergirl), Taufik Kamarudin & Cahaya Jais (@ivyikari) in a live performance that will be streaming on weareEDT's YouTube channel on Malaysia Day, Sept 16, powered by ARVENA & Silau Maya. On Sept 18 at 9pm, there's also @francoe_sounds' latest project, Rakamemosi, featuring Jack Malik, Hannan Azlan, Sheena Baharudin and Theyvapalan S Jayaratnam. Call 012-3585553 for zoom link.
Artaidartist has launched into Phase 2, which will be held until Sept 23. The charity exhibition features a total of 80 artists and 125 pieces of artworks. Phase 1 took place in August, with 69 participating artists and 99 artworks on display. Forty artworks from 28 artists were successfully sold during then, and 50% of the proceeds were used to buy the unsold artworks of 36 artists, and also given as a donation to five other artists. To find out the status of the artworks, click here. If you've been looking to buy some art, now's your chance.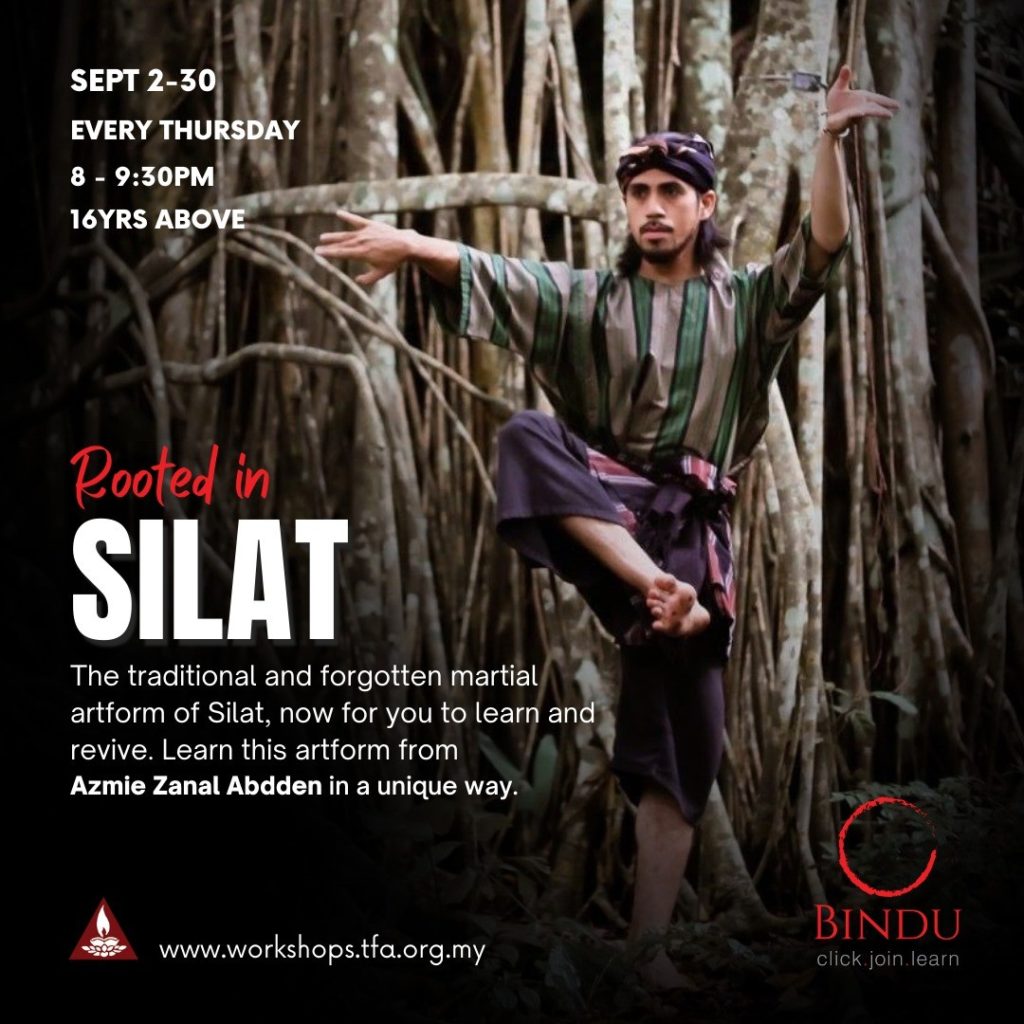 From Bindu, the Temple of Fine Arts's virtual platform, comes a dance workshop called "Bolywood Time" from Sept 17-19 at 7.30pm to 9pm, open to anyone 16 and above. The class is RM120 and promises to be lots of fun. It's Bollywood, after all! Harshini Sukumaran leads. Until Sept 30, there's also Rooted in Silat, a RM150 workshop held by Azmie Zanal Abdden. Silat is a combative art of self-defense and survival technique originating in the Malay Archipelago. It has evolved into a physical and spiritual training practise. If you've been turning into a couch potato thanks to all the staying home, here's a chance to get moving again. Classes are held on Thursdays at 8pm.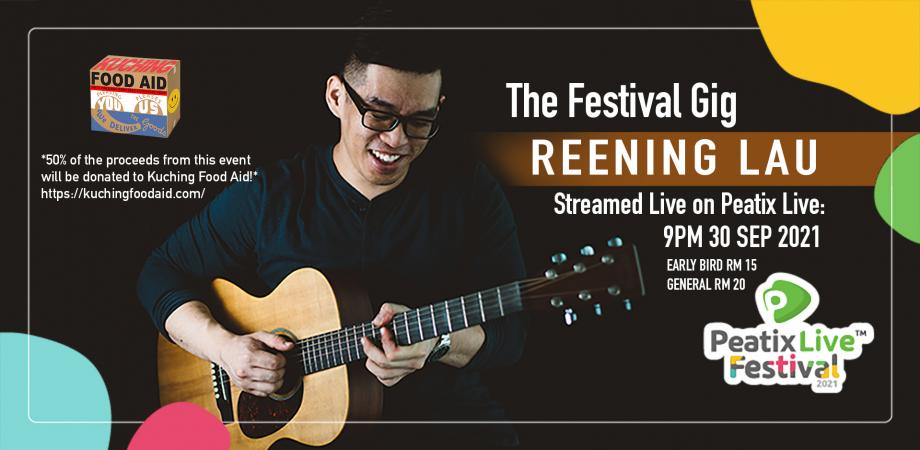 Join Kuching-based guitarist Reening Lau in a virtual stream alongside keyboardist Vangelis Tika to give a different style of performance for the Peatix Live Festival on Sept 30. 50% of the proceeds from this event will be given to Kuching Food Aid (https://kuchingfoodaid.com). The more ticket sales we can achieve, Lau says, the bigger the donation pool for the food aid will be. Ticket prices are already on sale RM15 (early-birds) and RM20 (normal) – which is why we're letting you know early!