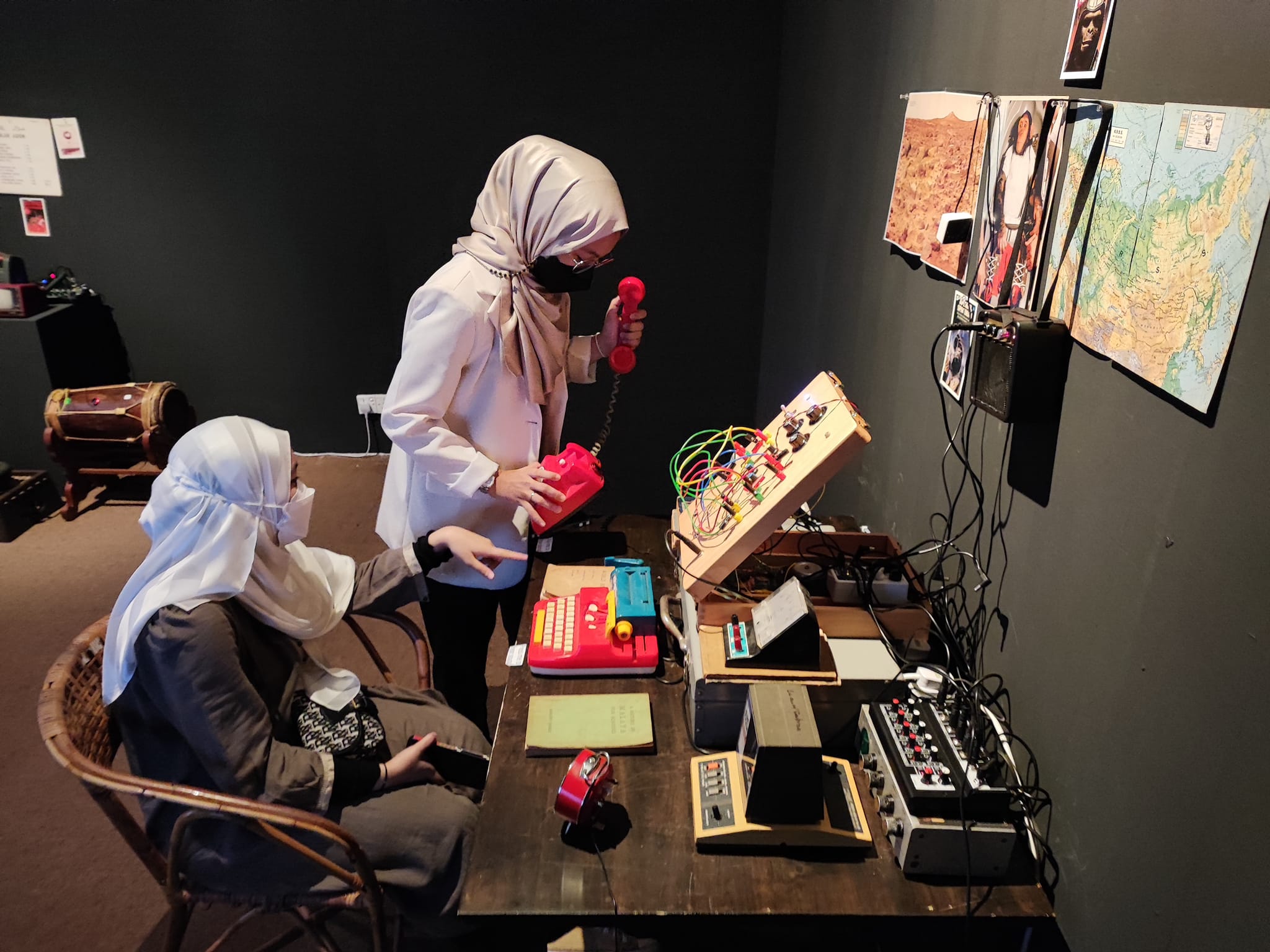 Get a glimpse of the creative teaching and learning experiences offered at Universiti Sains Malaysia's School of Arts through the Sensoria art exhibition.
By NICOLE CHANG
From now until April 15, 2022, Sensoria, a multidisciplinary art exhibition held at Muzium & Galeri Tuanku Fauziah (MGTF) in Universiti Sains Malaysia (USM), Penang, is open to the public. Sensoria seeks to reinvigorate the multisensory sensibilities of visitors towards the environment by reminding them of the interconnectedness between humans and their surrounding nature, objects, spaces, elements and events.
"Sensoria is curated as the latest version of 'OASIS', a scheduled, recurring exhibition organised by School of the Arts (SOTA), USM. OASIS stands for "Of Art and Science in Society". It was initiated to position SOTA as a professional art school by highlighting the creative practices and the works of our art and design lecturers in an exhibition for a public audience," explained Associate Professor Hasnul Jamal Saidon, founder of OASIS, who is also the director of MGTF and a lecturer in SOTA. "It reflects the creative professionalism of our lecturers who are also art practitioners. In a way, OASIS also presents the quality of our creative teaching expertise as well as the quality of our programmes. What's more is that it is a form of reflection and evaluation for continuous enhancement and development of SOTA. We had the first OASIS in 2014."
Curators of Sensoria, Dr Safia Najwa Suhaimi (lecturer in Department of Graphic Communication Design) and Dr Tetriana Ahmed Fauzi (lecturer in Department of Fine Art) give some perspective of what the exhibition is about. "Sensoria invites visitors to immerse themselves in a multisensory self-exploration beyond the five physiological senses. Each exhibit is staged in an interconnected way to stimulate the senses towards the works of art on display. These trigger the visitors' self-awareness toward their own living environment, including nature, the spectrum of light, materials, the human psyche, consciousness and spirituality."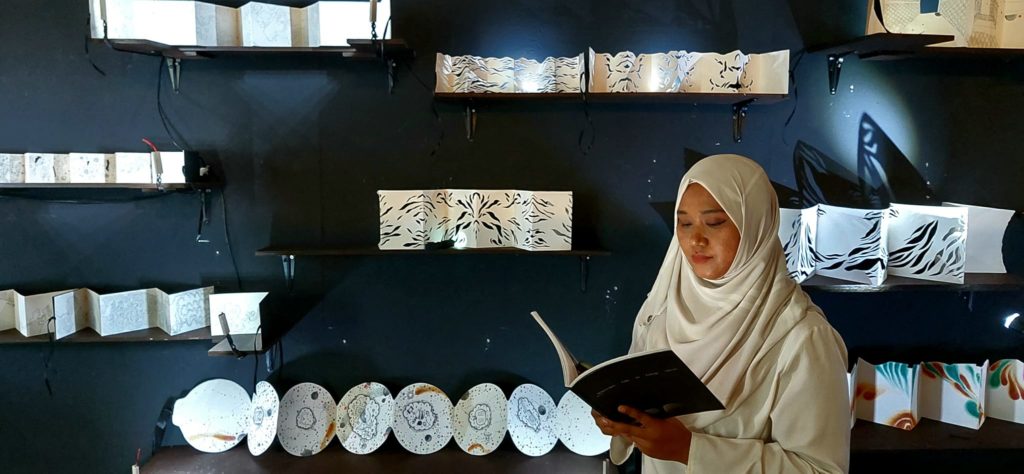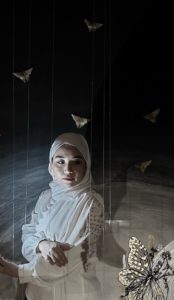 In order to curate a show that could coherently feature multidisciplinary creations by art experts from six different fields of art – Fine Art, Music, Drama & Theatre, Graphic Communication Design, New Media Design & Technology, and Product Design – the curators have mindfully assembled individual works by recounting the interrelated narratives of each work.
Dr Safia Najwa said: "We have tried our best to highlight the uniqueness of each art work. Sensoria is staged to engage visitors in a complete journey of embracing the art."
Associate Professor Hasnul added: "I am delighted to see how Sensoria was meticulously curated. To control the crowds at MGTF during the visiting period, we schedule visits by appointment. To generate quality visits, we offer curatorial tours to enrich visitors' engagement for a better understanding and appreciation of art."
The tour begins with an exploration of meditative and healing art through paintings, motif prints inspired by arabesques, an installation with drawings, paper cut-outs and shadows, and an installation exploring the sense of sound. From there, the journey expands to explore creations that highlight the natural elements. It includes an interactive, new media installation that engages self-exploration of the universe; a digital print of the natural-themed graphics; digital prints of four elements of matter (earth, water, air and fire); wooden and resin sculptures for tactile sensory stimulation; and displays of functional and non-functional wood-based sculptures. Subsequently, the tour explores different artistic expressions in the form of installation art and a performance art video. This is followed by a music presentation which combines natural rhythms and a mixture of other musical rhythms. It aptly links Sensoria's earlier paths to the next exploration of conceptual art creations that provoke thought and discussion about life-related subjects.
The closure of Sensoria highlights cultural content through digital motion capture, the projection of digitized batik motifs and a floor projection that maps the key elements presented in the exhibition.
Associate Professor Dr Sarena Abdullah, Dean of SOTA said: "This exhibition presents the expertise of SOTA in the six disciplines of arts and design. It opens the eyes of visitors, especially our students, towards the potential and possibilities of each different field of art, as well as the cross-disciplinary integration of art, and all of this is done through their lecturers' creations. I am astonished to see how the participating lecturers all were willing to step out of their comfort zones and present their advancement of creative exploration in this exhibition."
By reviewing the engagement and responses of the visitors, as well as feedback from the public, the two curators shared their joy and fulfilment of having worked together on Sensoria. "The outcomes have exceeded our expectations. The similarities in our aesthetic preferences and sensitivities towards the effects of visual appearances enabled us to work well easily. However, our different experiences and exposures to exhibition formats and strategies ended up complementing each other in a constructive way," Dr Tetriana said, while Dr Safia Najwa acknowledged her point happily.
Book your curatorial tour of Sensoria, click here; For more info, go to Facebook or Instagram or contact 04-653 3261/4789/4788.