Meet Little Elvis, Isaac Jashan Paul, a 11-year-old from Shah Alam who wants to sing like the King of Rock & Roll.
By SHAFIQUE DANIAL JOHARI
Music is a universal language that transcends all ages and nationalities. How else would you explain 11-year-old Isaac Jashan Paul's love for the music of the King of Rock & Roll?
"Little Elvis" is a natural when it comes to performing, especially when covering hits from his idol Elvis Presley. And in our BASKL Seni Cilik episode this week, Rock & Roll With Isaac, you get front row seats as the young impersonator delivers his renditions of One Night With You and Blue Suede Shoes, along with some guest performances from his little sister Iva, and the Francis siblings, Nicole, Meghan and Ellaine, all who study music at Music Mart, a music school in Petaling Jaya.
In conjunction with World Children's Day, BASKL speaks with Isaac and his mum, Jacintha David, to discover a little about how he got bitten by the rock & roll bug.
Isaac, who hails from Shah Alam, spends his free time at least once a week jamming to his favourite songs by Elvis and even dresses like him too! "One of my favourite songs from Elvis is Blue Hawaii," he reveals.
"Isaac has always been a very cheerful boy ever since he was a small child. When he was just two years old, he would watch and listen to the Australian children's TV programme, The Wiggles. This was his favourite show. He would memorise all the nursery rhymes and songs and sing them to us," mum shares.
Jacintha says that music runs in her family. Her grandparents used to play music at church and they have always encouraged their kids and grandchildren to also play music and sing. Jacintha and all her siblings could play the piano from a very young age. Probably that is why Isaac is such a natural when it comes to music.
"When Isaac was just four, he already showed a huge interest in music. My husband (Paul) and I encouraged him by buying him a ukulele at that time. When Isaac showed more interest towards music, we decided to enroll him into a music school," Jacintha says.
Through a cousin, they got to know of Music Mart and the rest is history. Jacintha said that Isaac was an immediate "star" at Music Mart. It wasn't long before people started calling him "Little Elvis" and for good reason too!
Edwin Nathaniel, who owns Music Mart, says that when he first saw Isaac, it was obvious. "We saw so much potential in him, we knew he would be able to take on the legacy of Elvis Presley. Isaac has the charisma and the talent to be a great entertainer!"
At Music Mart, Isaac studies voice and guitar under the tutelage of Ainsley King and is taking the Rockschool syllabus.
But Elvis is not quite the music of Isaac's generation, right? Jacintha explains: "My husband loves to listen to Elvis and The Beatles in the car or at home. And that's how Isaac knows all these classic tunes. My brother John (Isaac's uncle) is also another reason why Isaac is into this kind of music. Every time he comes over to our house, Isaac will immediately take out his guitar and they play and sing together."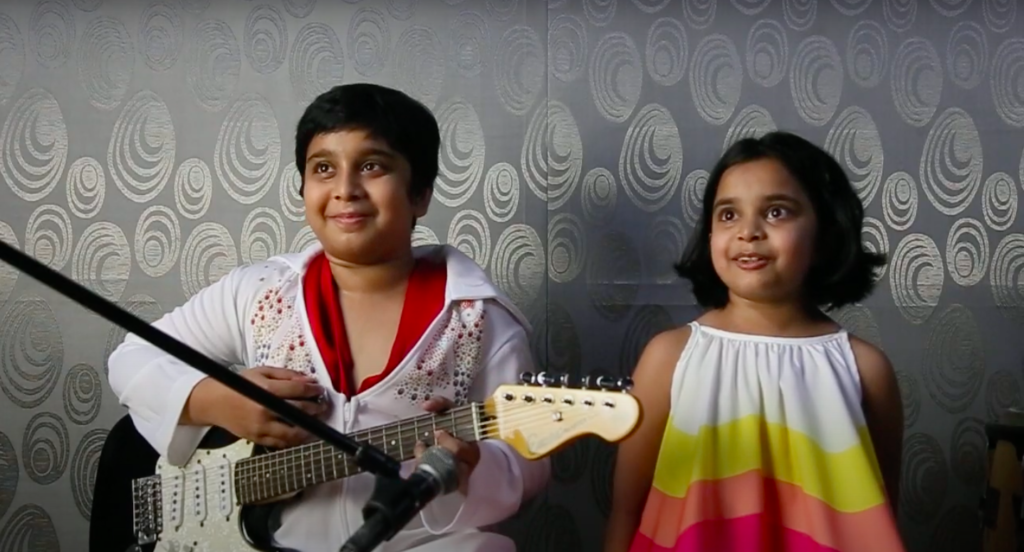 Jacintha says that her son is such an interesting character. "He just loves to share stories with us and even new things that he learns online. His favourite pastime is watching videos and performances of Elvis on YouTube. And every time he performs, he always wants everything to be exactly the same as how Elvis did it! I often ask him 'why did you do this or that?' and he always says, 'Mama go and watch the video. That 's how Elvis did it!' "
On Isaac's birthday last year, Jacintha and her husband bought a new guitar for him, and that meant the world to him. Jacintha shares that Isaac has always wanted to go to Memphis, Tennessee, and visit Graceland, Elvis's home.
Apart from being an Elvis enthusiast and collector, Isaac also loves cars … the Ferrari Formula 1 team to be exact. "Isaac loves to collect those small miniature Ferrari cars. He has so many of them!" Jacintha shares, adding that apart from his musical dreams, the young lad also harbours ambitions of becoming an F1 driver someday!"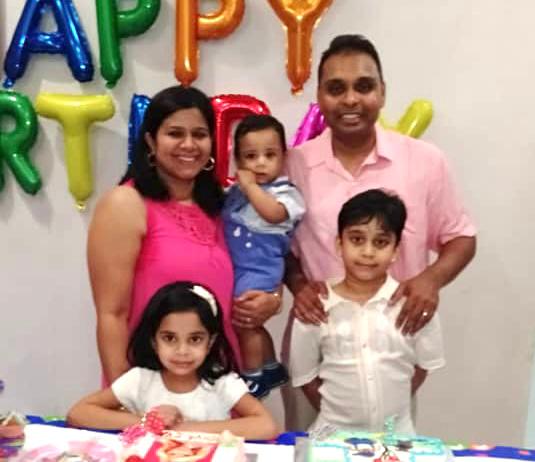 She says "My husband and I believe that whatever our children do, they must enjoy it. Whether Isaac becomes a professional singer or not is not important. So, we will leave it up to him." However, mum says that she hopes Isaac never loses his showmanship and love for music and singing. "I can see that he really enjoys it so much."
If you'd like to share your child's special talents, do upload a video or a photo of them on social media and don't forget to tag us at @cendanamalaysia.Include the hashtags #BASKLSeniCilik #BASKL #CENDANAMalaysia in your caption. And tune in for more action from our young talents on the next episode of BASKL Seni Cilik next week when we feature not one but two videos in conjunction with World Children's Day on Nov 20.
Check out all our BASKL Seni Cilik episodes. Then, don't forget to post your own artwork, too! Tag us at @cendanamalaysia and include the hashtags #BASKLSeniCilik #BASKL #CENDANAMalaysia in your caption.