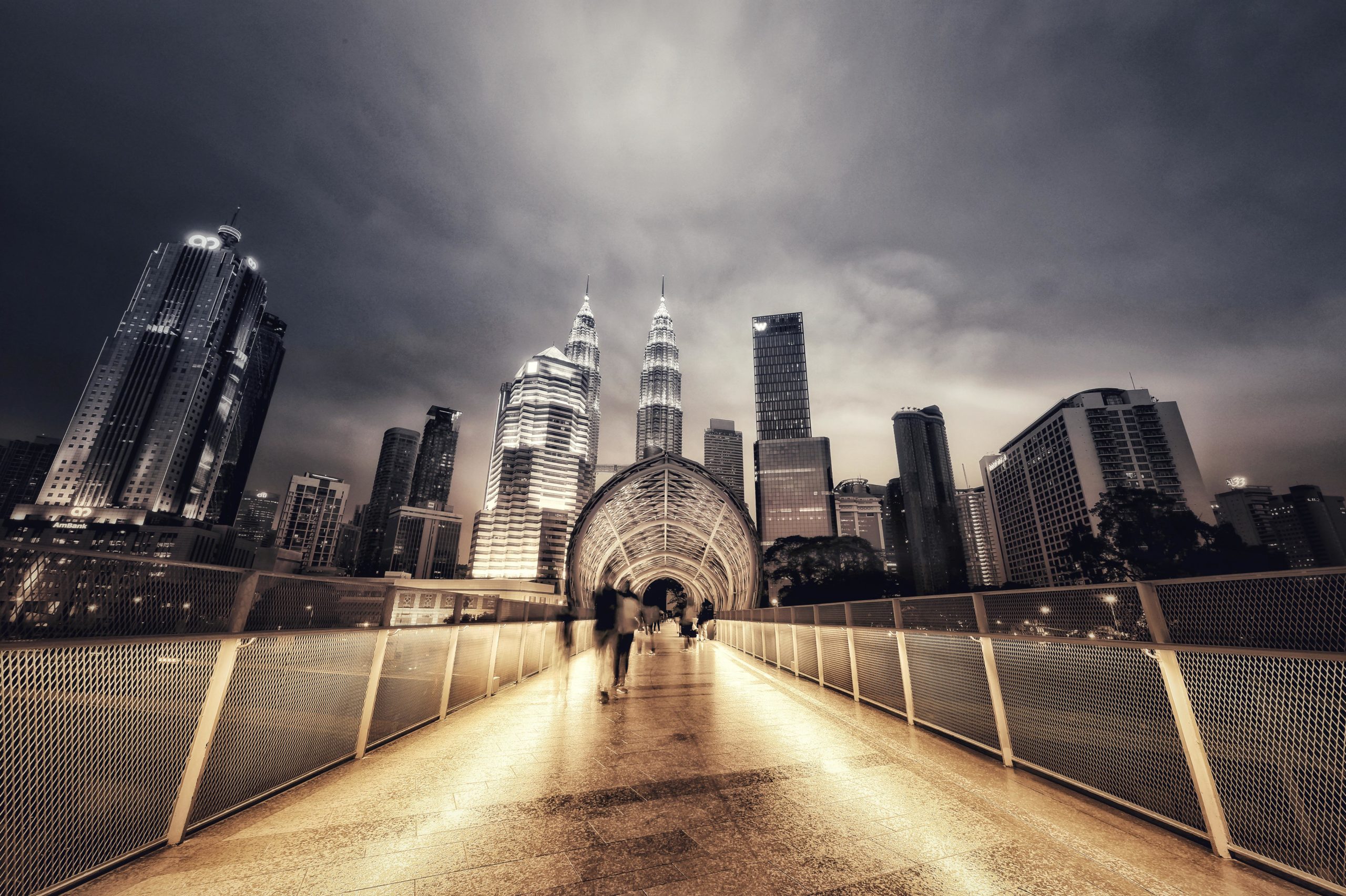 Kim Boon Lim has made a living by finding the extraordinary in the ordinary.
By ANN MARIE CHANDY
The photograph on our landing page, which you also see above, is the handiwork of Kim Boon Lim, a professional photographer who travels between his hometown Batu Pahat, and Kuala Lumpur city where he works. The photo shows the majestic KL Skyline as viewed from the Saloma Bridge, located in between Lorong Raja Muda Musa 3, Kampung Baru and Jalan Saloma, Ampang. The bridge, which took nearly two years to build, was opened to the public in February 2020 but because of the numerous movement control orders held to contain the spread of the Covid-19 virus, many of us have not even seen it yet!
Lim, 50, said that he captured the shot using an entry-level camera that he was testing for Fujifilm Malaysia. "I wanted to show avid photographers that almost any camera can allow you to take a great photo if you work hard enough!"
The shot was captured between 6pm and 7pm one day when the sky, he says, "wasn't being too cooperative".
"It started to drizzle, but thankfully I managed to get a couple of good shots. What makes this photo extra special is that the dark sky was lit up with lightning, and because the ground was wet, there was a sort of sheen and glow. So, sometimes bad weather can be a good thing!" he shared. "If we are able to transform adversity or look at adversity as an opportunity, then sometimes, we may end up with better ideas."
Lim used an ultra-wide angle focal length of 8mm (12mm full frame equivalent) to capture this shot and for tech geeks, here are the details: Fujifilm X-T200, F11 Aperture, 1.5 sec Exposure, set at ISO 200, Velvia Film Simulation.
"Of course, to differentiate my photo from the masses who are showing the multi-colour display of the bridge, I chose to convert the photo into B&W before adding some copper/gold toning to it using an app," said the photographer who started dabbling in photography in secondary school. Lim says that if one wants to be a good photographer, he or she has to be very thick skinned. "I parked my tripod right in the middle on the bridge and sat there blocking other pedestrians' way in order to get this shot!" he admitted sheepishly!
Here's a quick Q&A with the amiable photographer: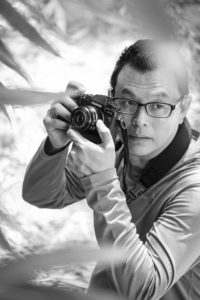 In your own words, tell us what you do.
I am not just a photographer. I am a storyteller. I tell stories about people, their lives, families, businesses, what they do, what they sell and just about anything that is being thrown at me. It could sometimes be anything that I find interesting and meaningful, something which I see but my clients don't, that I help to bring to life in pictures.
I do corporate storytelling for companies who need to have their stories told, such as who they are, what they do, what they believe in. This involves shooting everything from portraitures to products and lifestyle images.
I am also passionate about sharing my skills and knowledge, and this has led to photography workshops (I even have a special programme for kids and parents to bond while learning and having fun). I do quite a fair number of sharing sessions (both offline and online) as well as photography walks.
What do you enjoy taking photographs of?
I like to shoot portraits and people, and the very ordinary things in and around my life. This is how I get to hone my skills and learn to see beauty in everything. How to make the ordinary, extraordinary.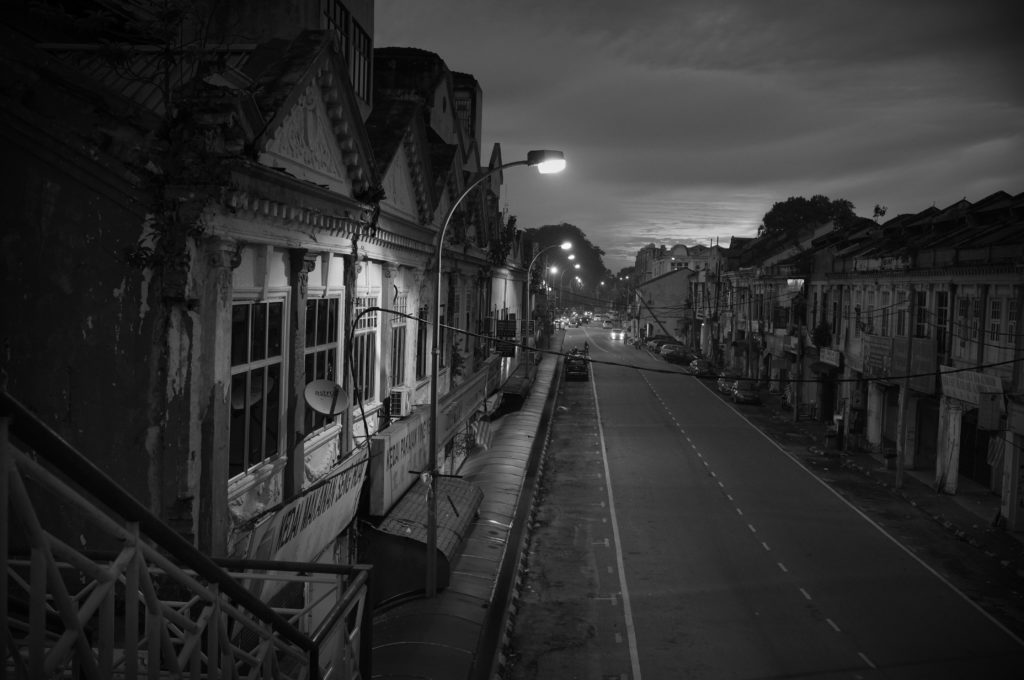 From a photographer's point of view, what makes Kuala Lumpur a great place to visit?
KL has got one of the best mixes of everything a photographer dreams of shooting, from cityscapes and abstracts to street photography, human interest, flora and fauna, architectural and long exposure photography … You name it!
We also have the best of both worlds – you'll find the ultra-modern woven into the heritage of yesteryears. When you think of buildings alone, we have some of the tallest buildings in the world, and we also have pre-colonial buildings. There are people from all walks of life, with so much cultural diversity, all which creates a beautiful tapestry which many foreigners have never witnessed. Malaysia, truly Asia!
There are just so many places, events and festivals to explore and shoot. From capturing the KL skyline, to discovering the everyday lives of the ordinary folk in Petaling Street or Chow Kit market, to being witness to life in the faster lanes of Bukit Bintang and KL Sentral, the splendour of nature at KL Bird Park and the Botanical Gardens … the list goes on.
What equipment do you always carry with you?
My phone! Seriously, there have been many times when I have been able to get some really good shots with my phone. As some people say, the best camera is the camera you have in your hands!
In terms of a real camera, I always have one of my Fujifilm X-series cameras because I like the old school dials and knobs and its retro styling, as well as a few must have lenses – wide angle zoom, a standard lens and sometimes, another portrait lens too.