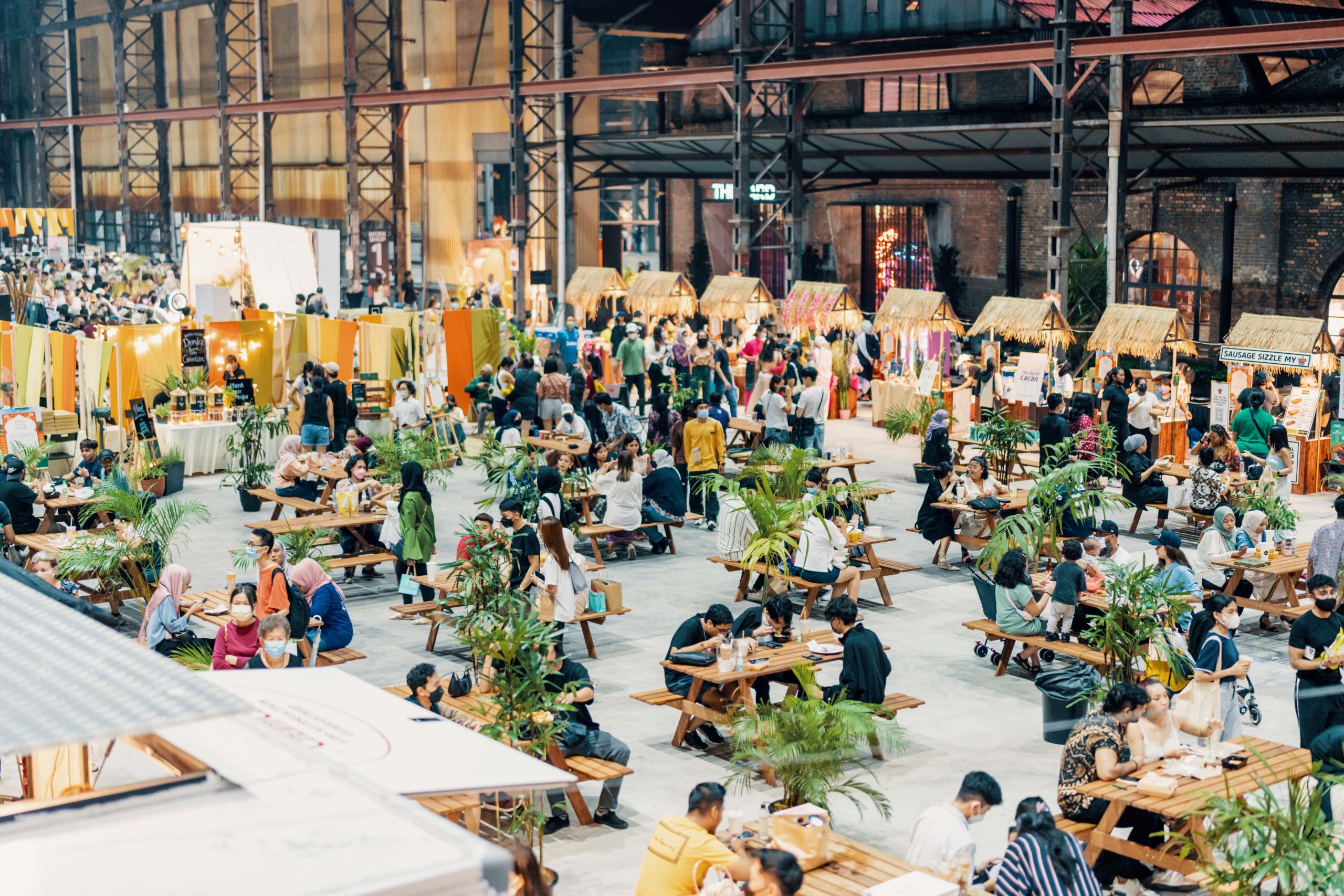 The first Riuh event this year at Sentul Depot was full of life and joyous moments.
By CHIN JIAN WEI
Riuh, as you likely know, is a word in Bahasa Melayu that means lively. A very apt word to describe the situation at Riuh Raya Souk, a weekend bazaar that was held from 4pm to 12am on April 23 to 24 at Sentul Depot in Kuala Lumpur. Although Riuh bazaars took place every couple of months prior to the pandemic, this was the third outing to take place at Sentul Depot since the last Movement Control Order was lifted, after Riuh Raya and Riuh Christmas in 2021. Happily, it was a true return to form. Featuring over 100 local vendors and performers, there was plenty to see and do, and the overall mood was joyful and exuberant.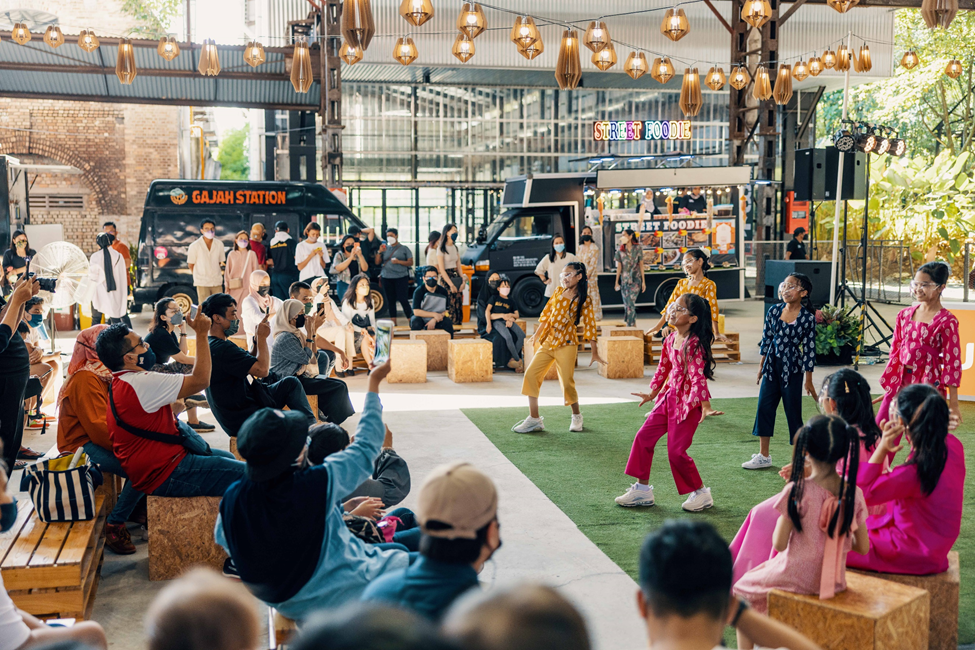 All sorts of food was sold at the venue, ranging from burgers to pasta to nasi kerabu. There were long queues as people lined up to secure their dinner for buka puasa. And for those who did not find their favourite food among the pop-up vendors, Tiffin At The Yard was just next door, offering a huge variety of international cuisine. Suffice to say, you would probably have been able to find just about anything you craved.
The retail vendors were almost equally varied. An assortment of Baju Raya dazzled the eye. Accessories, toiletries and jewellery lined the stalls, while friendly vendors engaged in conversation with their customers. Activities such as a ketupat-weaving workshop and a mini tiled-table workshop kept everyone busy and entertained. Thoughtfully, Riuh had also provided a kids area to ensure the kids had as much fun as their parents.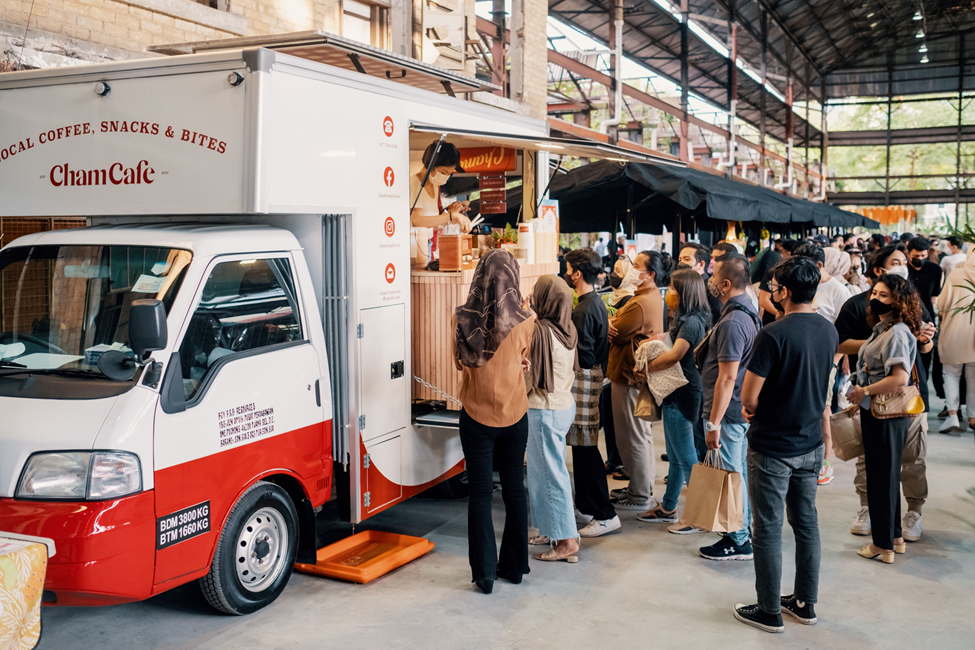 here were over 10 different live performers, comprising bands, dancers, and more. The likes of 1Drum and Helloluqman & The 3005 Crü kept the energy going all through the day and well into the night, providing a memorable soundtrack to the weekend. Towards the end of the night, the mood at Riuh felt like a huge party, with everyone cheering, clapping and making merry.
It was a joy to see crowds come back to festivals again after two years of lockdowns and isolation; and everyone was well aware of keeping safe, with masks on and sanitising themselves. The bustling crowds gave the whole scene an exuberance that befit the Raya mood. On the first day especially, there were so many people that some of the most popular drink stalls barely had any time to rest. Due to the scorching weather, the lemonade stand Ay Pulpy in particular did very well. In fact, so many people stayed until the very last minute that there was a half-hour congestion while exiting the parking space after closing time. Even the heavy rains of the second day did not dissuade the crowds!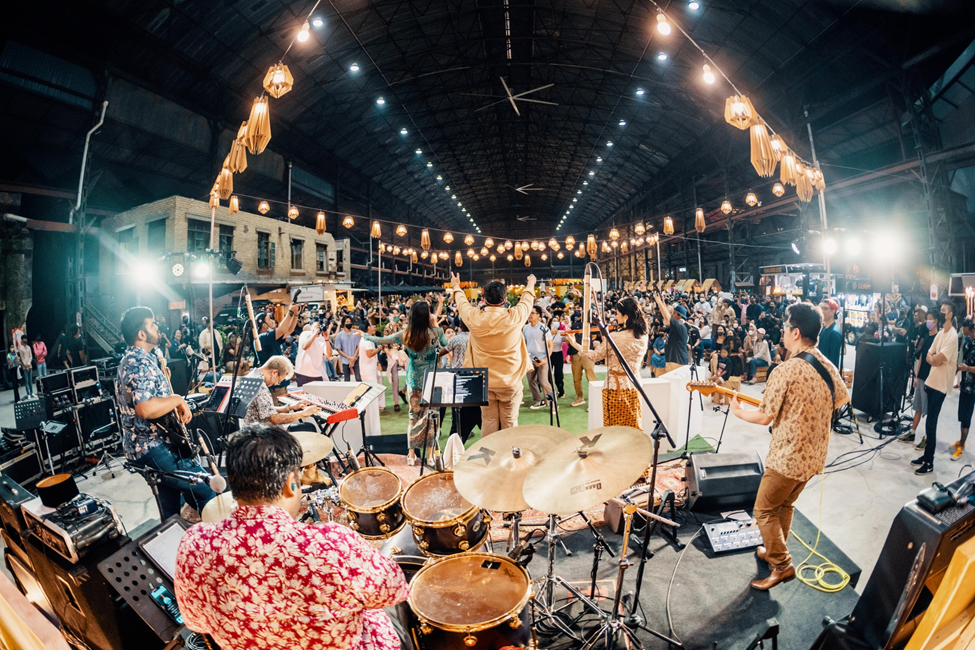 The creative sectors in Malaysia have suffered greatly over the years the pandemic stole from us, and it is incredibly gratifying to see such a rejuvenation. If Riuh's success – with a record-breaking footfall count of 19 thousand visitors – can be taken as an indication of anything, it is that Malaysia is on its way to regaining the vitality it had before the pandemic.
Follow Riuh's Instagram page and website so that you won't miss any upcoming events!