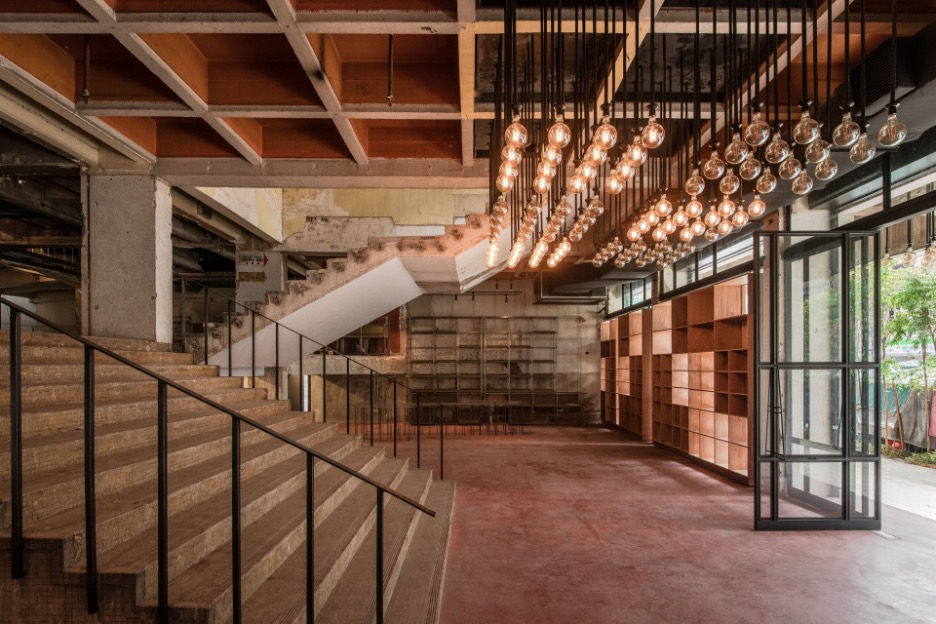 Old buildings steeped in history, carrying within them years of stories and memories, have now been transformed into arts spaces.
By IZELEA IZHAM for LENSA SENI
OVER the last half decade or so, there has been an increasing awareness and appreciation for the local arts and culture of Malaysia, and that holds true for iconic buildings that house these elements while bringing them to life. Just as more love is being poured into the arts, the same could and should be said about these spaces. Without them, where would the arts and culture breathe, live and thrive?
The walls within Kuala Lumpur hold so much history and are interwoven with multitudes of stories and communities. But just like any other element of history, spaces eventually move into a new chapter, giving way to a new story. Or perhaps, they get neglected and abandoned, and their story ends there – or so we think.
Within the past few years, there has been an uptake in repurposing historical, worn-down, abandoned spaces in Kuala Lumpur to transform them into creative hubs. Take REXKL for example; the years-long abandoned cinema and homestay is now a hotspot for food, art, music.
There was also Tun Perak Co-Op, a refurbished creative space in Jalan Tun Perak that served as a safe haven to the arts and culture community, pre-pandemic. Another honorary mention is Rumah Tangsi, the mansion that was originally the home of Loke Chow Kit turned into a cultural and heritage event space. You can't miss the Zhongshan Building, a 1950s building in the iconic Kampung Attap locale, housing various local art businesses and exhibits under one roof.
These spaces that were once familiar to us Malaysians have been given newfound love and filled with a myriad of arts and culture businesses and events. Breathing life into these spaces does not only bring back nostalgia and remembrance, but also lends a hand in preserving landmarks instead of leaving them to be haunted with mere memories.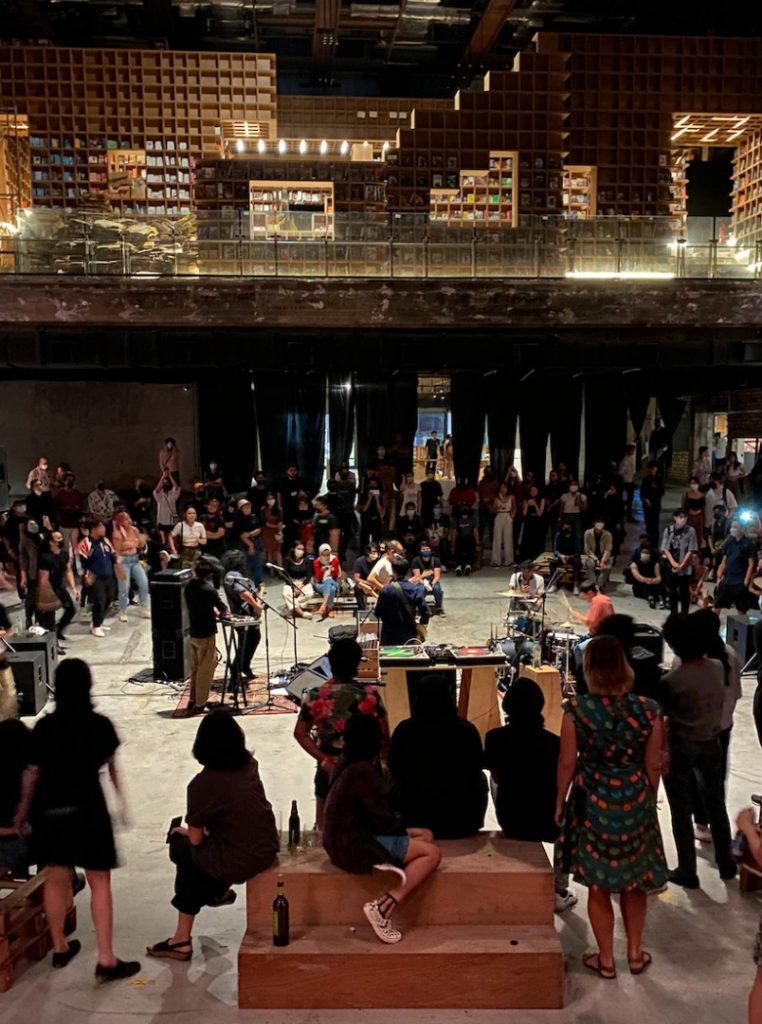 REXKL, built in the 1940s, was once a cinema hotspot that many would visit with their friends and family in the 1970s. Ask your parents, grandparents, uncles, aunts and they're sure to have memories of Rex Cinema. It was the end of an era when the cinema had to be shut down in 2002. However, it was then converted into a backpacker hostel, even migrant housing and a karaoke spot at various points, only to be abandoned for years after being devastated by fire.
Now, REXKL is a hip hotspot yet again for youngsters. With coffee shops, restaurants, a bookstore, and even a major hall space for gigs, movie screenings, exhibitions and talks, everyone across the arts and culture community is flocking to the hottest spot in town. Currently, the topmost floor of REXKL is being renovated to house the new branch of BookXcess. While REXKL does accommodate the current trends of a cool, unique, rustic aesthetic, the space is thriving while serving the purpose of giving a space for local arts, culture and businesses.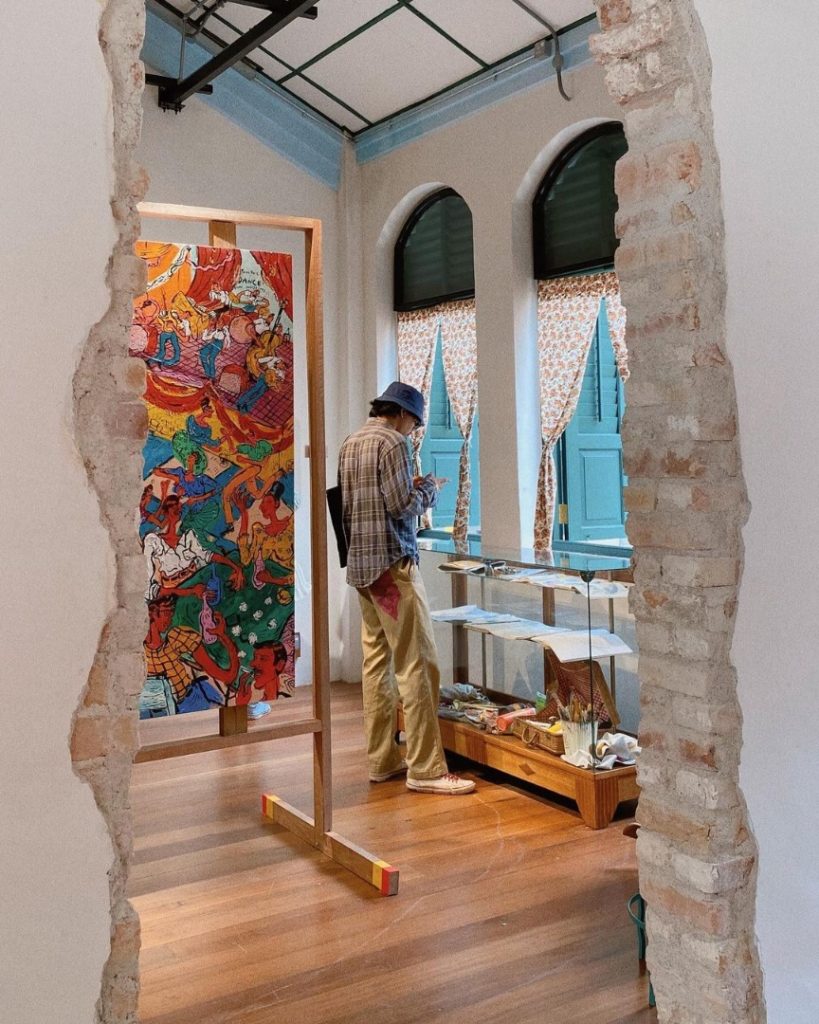 Tun Perak Co-Op, located in the historical heart of KL, housed local businesses over the years and briefly transformed into an arts space. Mainly for art exhibits, it also featured local F&B and a store for local art products. There were plans also for local creatives to get together and crank ideas, host workshops, network, or just hang out. But all those plans were put on pause when the pandemic struck.
Zhongshan Building, on the other hand, is a secret hideout in KL. Formed in the 1950s, it is now restored into an arts hub for food and coffee, music, art exhibits, stationery and books. Tommy le Baker and Piu Piu Piu are not your regular cafe or restaurant.
The Back Room is dedicated to exhibiting works by upcoming local artists. For all your music needs, you can count on fono for its music community space with live music and parties, along with Tandang Records Store, a punk-spirited record store with a wide variety of selections.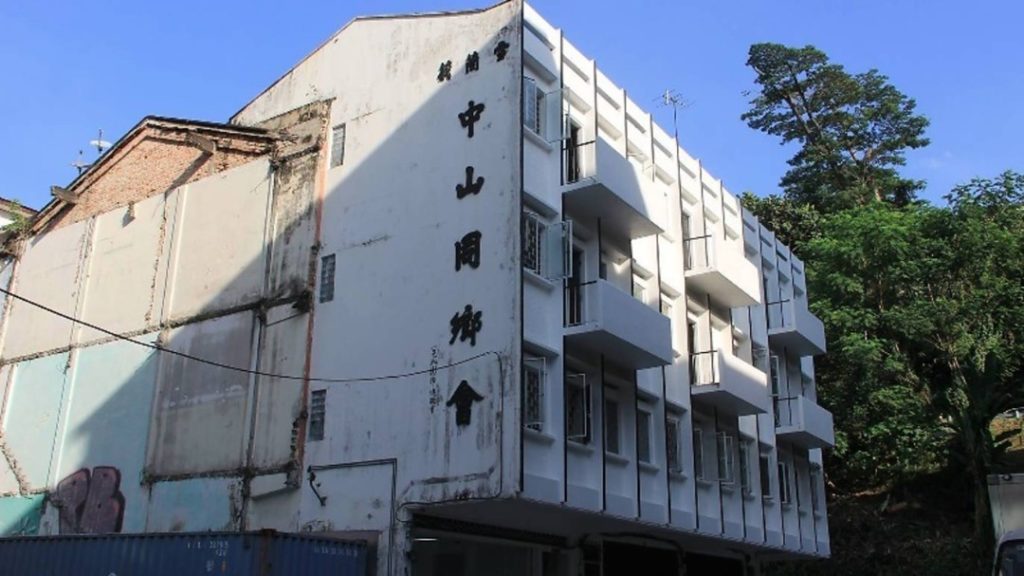 Bookworms can select from Tintabudi's local and international offerings that are hard to come by these days. Ana Tomy is a book lover's haven, with its specialty of personalised books and collaborations with other local independent artists.
For Zhongshan Building, its core value lies in providing a multipurpose community space for creatives, allowing a host of talents to get together in giving back to the community as well as preserving whatever we can of this city we call home.
Rumah Tangsi is also another iconic landmark; what once was a residential mansion owned by Loke Chow Kit is now a cultural and heritage event space. Its bright yellow European style façade with its green and white shutters is sure to grab your attention as you're driving in the heart of KL.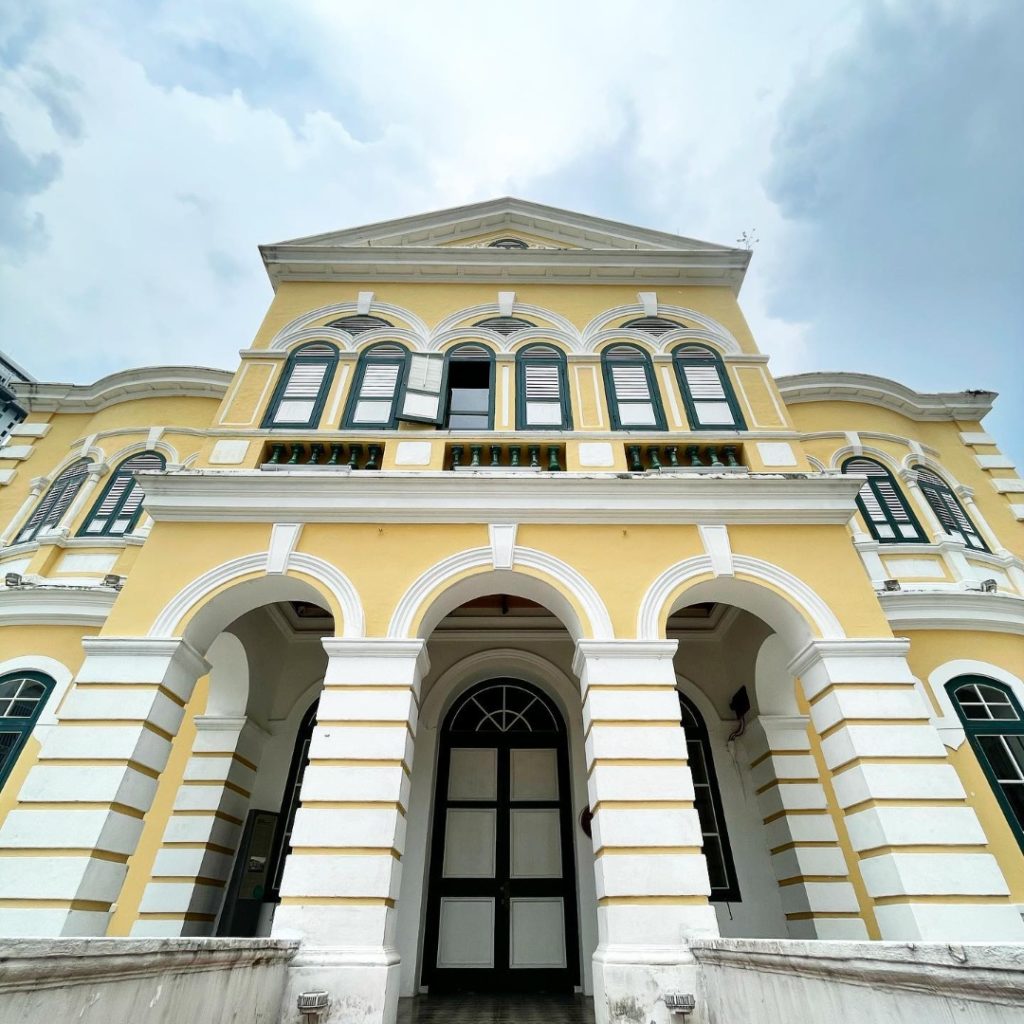 At Rumah Tangsi, you can expect to see weddings, fashion shows, photography exhibits, music, photo shoots, food fairs, you name it. Rumah Tangsi's family friendliness, with kids and family activities make it even more favorable to visit for fun family days on the weekends. You can count on Rumah Tangsi to be lively every weekend.
Investing time, energy, and passion in opening these spaces to our arts and culture does these iconic landmarks justice. Revitalizing them through art is a great move and it lifts the intertwining of art and historical spaces to a whole new level. Just as these spaces were filled with the memories and stories of the generations before us, we can trust the current generation of our art community to give the same passion that was given in the years before. This movement, which holds so much nostalgic value, is also crucial for the future, for the generations to come to know our city and its rich history.
It's a wonderful initiative to learn more about them and our heritage and what they have to offer. While this trend has a long way to go, this is a great starting point to give more homes to our local arts and to even succeed businesses. It should be applauded and practiced more often. Hopefully, we will start seeing more of these efforts extended on a nationwide scale.
Rome wasn't built in a day; multiple parties are responsible for these efforts and they musn't go unnoticed – from architects to community-focused urban regeneration organisations such as Think City, governmental agencies and arts councils, community social enterprises, arts consultants, NGOs, non-profits and everything in between. More of these need to be set up to assist especially with funding and resources – support from all parties will ensure these efforts can continue to thrive.
Izelea Izham is a participant in the CENDANA ARTS WRITING MASTERCLASS & MENTORSHIP PROGRAMME 2021.
The views and opinions expressed in this article are strictly the author's own and do not reflect those of CENDANA. CENDANA reserves the right to be excluded from any liabilities, losses, damages, defaults, and/or intellectual property infringements caused by the views and opinions expressed by the author in this article at all times, during or after publication, whether on this website or any other platforms hosted by CENDANA or if said opinions/views are republished on third-party platforms.