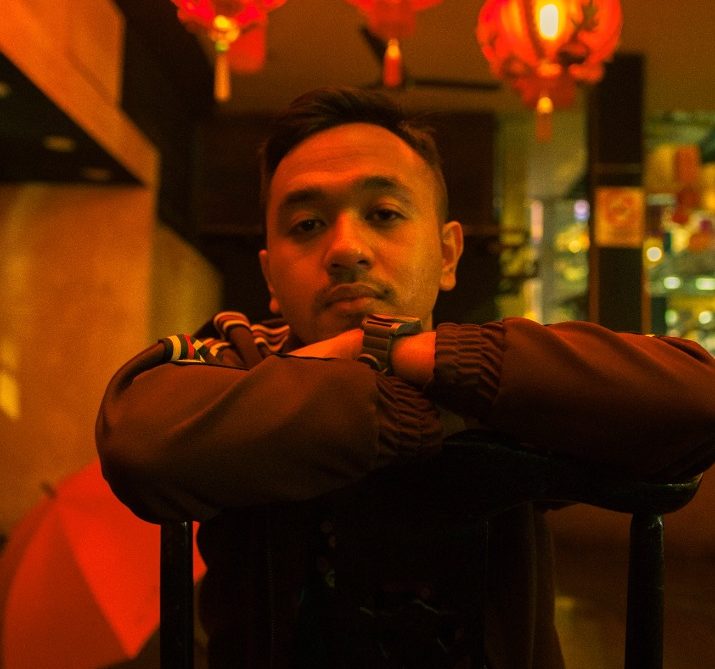 His name may not yet roll off the masses' tongues, but Alex Ungku's time certainly looks like it's coming soon.
By K. RAMAN
When a music artiste cites Radiohead as a reference point, it's clear that going down the pop pap route was never going to be a career option. And with Frank Ocean, James Blake and Miguel as sources of inspiration, it's obvious that such an artiste thrives on independence.
And on his own terms too – with the help of his friends. That's how he's scored more than half a million streams of his songs, which have yet to even amount to an album's worth.
Alex Ungku might not have ignited stages in the live circuit or have his name roll off the masses' tongues yet, but his time certainly looks like it's coming.
Long before finding himself at the centre of attention, the KL kid grew up within the trappings of city life, which included the routine mall visit.
"One of my favourite places to check out when we headed to the mall was the music store, and more often than not, I left with a CD or two using my own pocket money," the 30-year-old relayed about his early music adventures.
He went through the average 1990s kid's music journey, his early years very much invested in mainstream music, especially growing up in the MTV era. And after being immersed in various phases of music appreciation, it happened: "I think I really developed a keen interest after buying Radiohead's Hail To The Thief. It opened my mind to how complex and vast music could be beyond the mainstream."
Merely listening to what he liked soon turned into wanting to play the guitar, too. After discovering the six-string at 16, his journey to becoming a musician plied a familiar route – playing in a high school band, an endeavour very much driven by the rambunctious vibes of The Strokes' Room On Fire.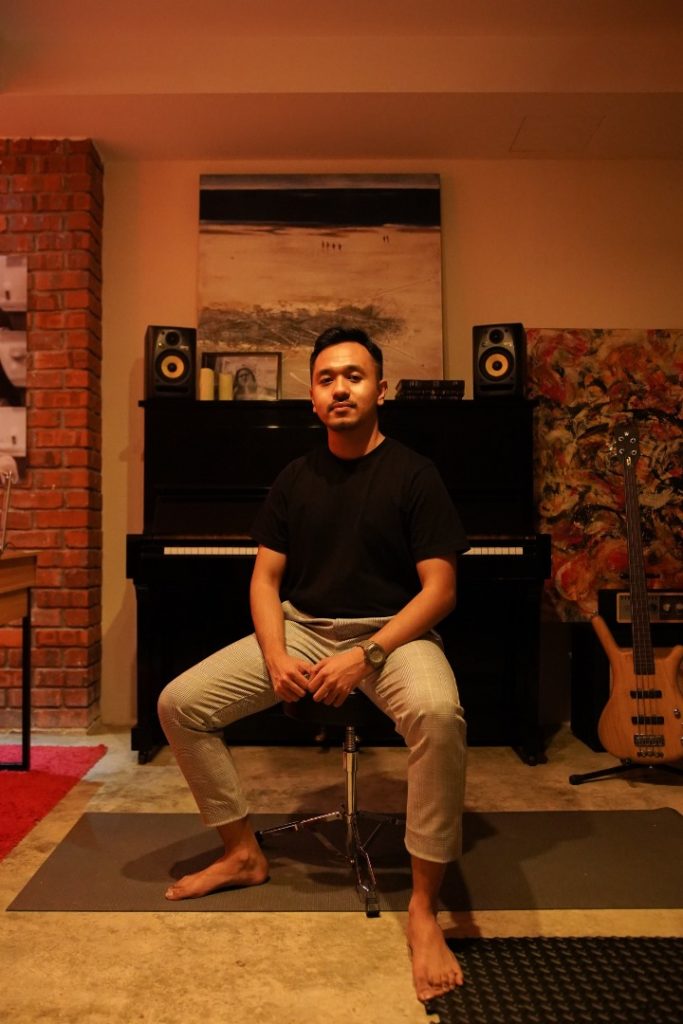 "We spent many hours jamming after school. As much as we loved playing covers, we naturally encouraged each other to make something of our own that was very much in the mould of our music heroes."
The divide between hobby and passion is wide, but Alex made that leap to the other side with ease by writing his own songs. Though they were based on personal experiences, he always fed off the energy of others.
"I'm someone who thrives on collaborations. My best works rarely happen when I write in isolation, usually the spark comes from a songwriting session before I finish my parts by myself," he explained of his various projects with the likes of Analog K, MFMF, Afaro and Bil Musa.
When inspiration strikes, Alex arms himself with a guitar, taps into his emotions and puts pen to paper in crafting a song. "I notice that I'm not the type that can easily force ideas out. I need to be in the right frame of mind, although I need to train myself to be more productive," he admitted.
And when motivation is required, for him, nothing beats Frank Ocean's 2012 Grammy-winning debut, Channel Orange, which had US-based Malaysian James Ho (aka Malay) as co-producer. "Hands down, it's the most influential album to me as an artist. It has very visual storytelling. No skips on this one."
Where his own songwriting is concerned, Alex lists Cloud Nine, Let Me In and I Miss You, Still as his three finest tunes, and with good reason. "Cloud Nine was my third single and I'm proud to have released this under a French music label (Kitsune Musique). It has a cool house vibe that's very chill, and the kind of track I love to listen to on night drives."
Let Me In is his popular duet with songstress Bil Musa. "This was a special song as it ended up being the one with the most radio plays. I love the dynamic between a male and female vocalist and I'm proud of this collaboration."
And I Miss You, Still is the personification of himself. "I believe it's my most underrated project to date. It's the most creatively fulfilling project, from which came my first music video," he enthused of his showpiece.
While R&B and soul dominate his songs, Alex describes his music as eclectic. "There's a little bit of something for everyone. It reflects my music consumption habits – I prefer to listen to multiple genres. I write music you can dance, smile and cry to. I try to make something different from other music out there and love experimenting with different sounds."
Juggling between work and his musical ambition hasn't been a walk in the park. "My parents were never keen on me doing it full time. This is partly due to the social stigma on making music a sustainable career option. I'm fortunate to be able to balance my rewarding corporate career while indulging in my passion," he explained.
He's explicitly aware that post-pandemic, musicians will need to be self-sufficient and independent to survive. "I think you need to learn to be resourceful. There are many paths to success, with social media a major component in making this career choice a sustainable one. Ironically, that's one area I need the most work on!"
A clutch of tunes makes an album not, but he isn't far off that venerated product. "I have only managed to release singles. I have some material that can potentially be packaged as an EP at most, but we will see," Alex revealed.
The grant that Alex received from CENDANA was largely consigned to his first music video (watch in below). "I am forever grateful to be given that gift to create art that is extremely personal to me and my collaborators."
And while Alex could easily serve his well-being alone, he still looks to pay it forward. "I hope to do my part in contributing/elevating the local music scene and perhaps be considered for more opportunities in the future."
If you want to keep updated on what Alex Ungku's doing, follow him on Instagram here.