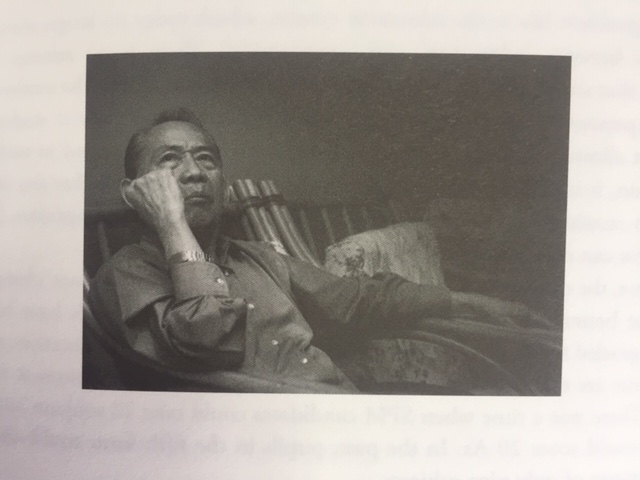 Professor Tan Sri Khoo Kay Kim's memoir, 'I, KKK' is an in depth look into the life of the national historian.
By NANTHINI MOORTHY for Lensa Seni
For more than 50 years, the late Emeritus Professor Tan Sri Dr Khoo Kay Kim carried out his labour of love, sharing his knowledge as a lecturer at the Universiti Malaya. He was also a prolific researcher and an ardent footballer.
Khoo's unbridled faith and loyalty for his country was a reflection of his own personality, evident in the pages of his memoir I, KKK.
The late Khoo's own life and saga is a story of pure resilience. As if by fate, it appears as if his life was beautifully crafted in exactly the way he took care of and advocated for the Malaysia he truly adored.
In an interview with his eldest son, Eddin Khoo, in Prestige Malaysia in September 2020, Khoo was called an "orang rakyat" or "man of the people" because he honestly believed in his country and was incredibly proud of it.
In his memoir, Khoo's writings and anecdotes are one of a kind. For the reader, it's almost as if you are sitting in on one of his talks in a lecture theatre. It would be hard to pass up on such an intimate setting with one of the greatest minds in our country's history.
For any Malaysian who finds their calling in the teaching profession, it is imperative that they peer into the mind of this remarkable historian. I,KKK, is the re-telling of his life not through the lens of an impartial scholar, but that of a Malaysian, first.
Are you interested to get inspired?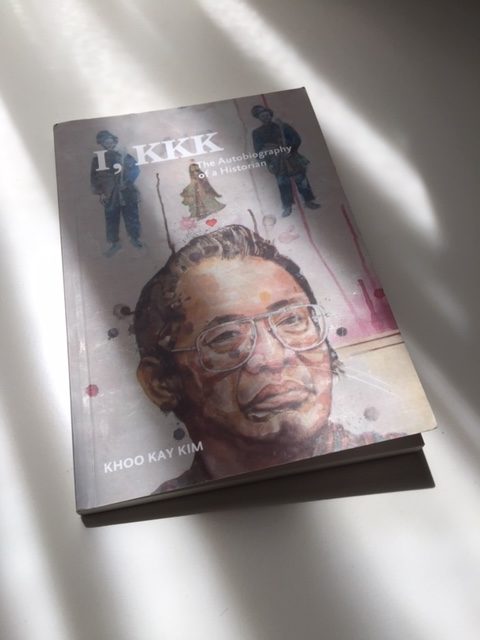 It was widely known that Khoo was a huge football fan, and played the sport himself. The book places us in his shoes and lets us see the world through a peaceful lens. His reminiscences of his footballing days are glorious as he recalls his experiences, the camaraderie and harmony.
Born to Peranakan Chinese parents in Kampar, Perak, in 1937, he always sought the beauty of knowledge through real-life experiences and dialogues. Perhaps, to no surprise, football to him was like a blank canvas to a painter.
He paints the Malaysia he knew with panache, from his childhood days, to his days in university, and his family life with Puan Sri Rathimalar and their three sons, Eddin, Rubin and Mavin.
I marvel at the brilliance of such a man – the genius behind the elegance – and how he managed to live simply, given that he was an internationally-renowned scholar. The answer could simply be that it was because of Malaysia, his home and first love that he served until the end of his days.
The chapter "Welcome to Singapore" is a critical observation. He writes, "I began to understand what a historian required: in order to be able to discuss history, one must first and foremost have the correct information." Visitors to his office were often bemused by the piles of newspapers that rose from floor to ceiling.
"…there is no easier way to find out about the past, without which it would be difficult to understand the present. Newspapers really seized the mood of the times," he explains in the memoir.
Perhaps, Khoo was way ahead of his time, but even with his accolades and the rapidly changing times, he was still deeply rooted in his understanding of home and what it meant to him.
Every element of Malaysia's history determines who we are today. He closes his memoir with a statement, "It is only through history that the living today can understand how everything that surrounds them has come to be. Many Malaysians believe that the whole process of nation building began after WWII, but if they read the pre-war newspapers, they will discover the extent to which nation building was already being discussed."
When asked about his message to young Malaysians as a recipient of the Merdeka Award for Outstanding Scholastic Achievement in 2018, he reiterated his philosophical approach to a lifetime of teaching and research.
He said, "The child is the Father of the Man. Educate and groom the young person and he will grow up to be the right kind of adult. If you wait until he becomes an adult, it is too late."
It is the likes of Khoo who will forever remain in the memories of Malaysians wherever they may be, simply because we owe a debt of gratitude to the man who helped piece together the story of who we are.
Featured photo on top of page is an image from I,KKK 'The Autobiography of a Historian'
Nanthini Sathia Moorthy is a participant in the CENDANA ARTS WRITING MASTERCLASS & MENTORSHIP PROGRAMME 2021
The views and opinions expressed in this article are strictly the author's own and do not reflect those of CENDANA. CENDANA reserves the right to be excluded from any liabilities, losses, damages, defaults, and/or intellectual property infringements caused by the views and opinions expressed by the author in this article at all times, during or after publication, whether on this website or any other platforms hosted by CENDANA or if said opinions/views are republished on third party platforms.