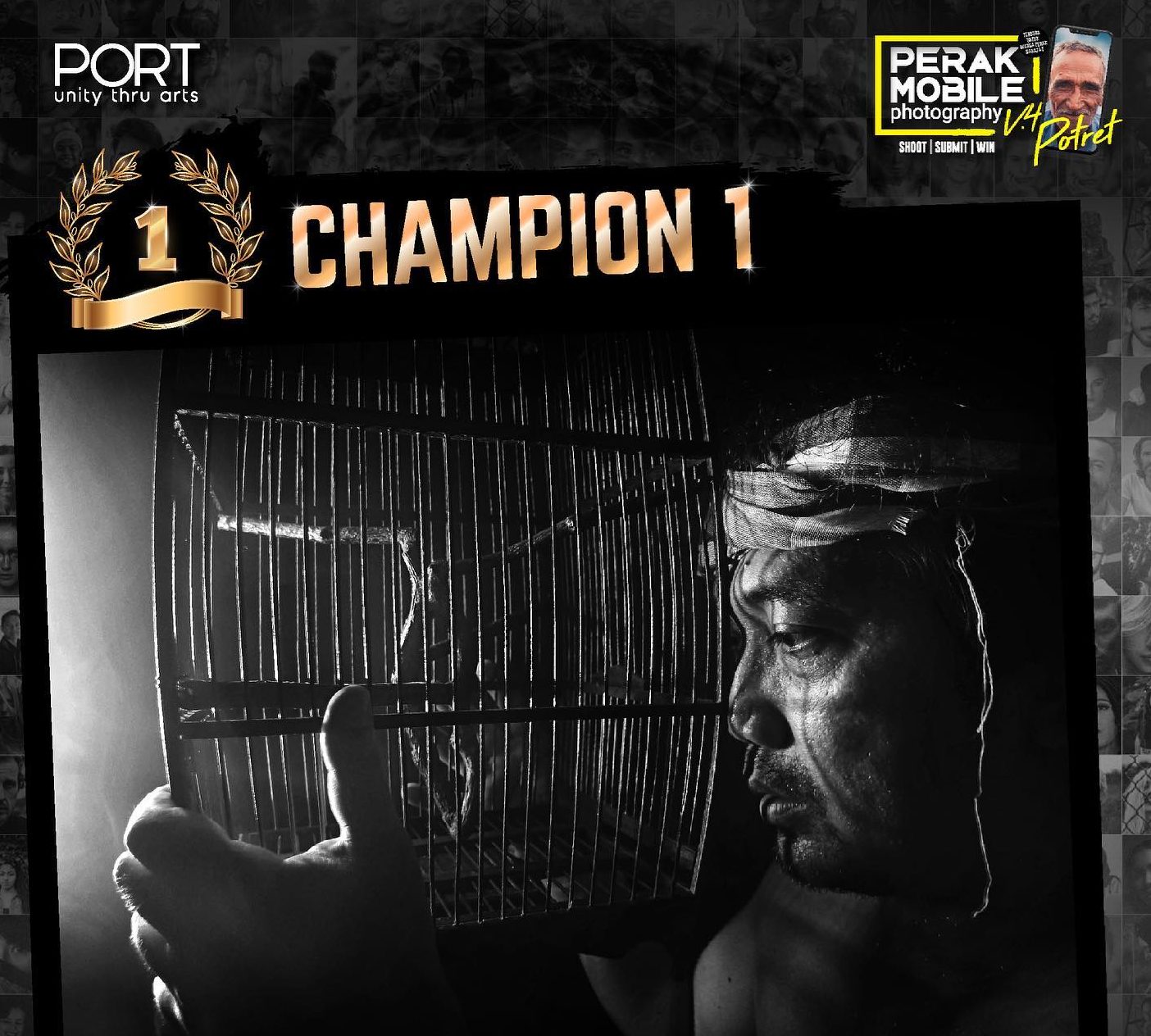 By engaging Perak's creatives and audiences through online arts activities in social media, PORT Ipoh has been walking its talk.
By NICOLE CHANG
Clustered primarily in Ipoh, Perak's creative sectors are budding. In 2019 alone, arts and cultural festivals and events such as including Art Ipoh, Ipoh Music Symposium, PoP Bazaar, Ipoh International Art Festival and Placemaking Festival were all held back-to-back, celebrating creativity in different fields.
Besides Ipoh, burgeoning local arts and cultural activities have also turned Pulau Pangkor, Taiping, Kuala Kangsar and Seri Iskandar into active hubs for creative practitioners.
Perak's growing number of venues have not only attracted local creatives but also practitioners inside and outside Malaysia to come together for inspiration, interaction and co-creation opportunities. While creatives from Perak remain optimistic about the growth of their local industry, one cannot deny that the COVID-19 pandemic has put an extended pause on all sectors.
But that's where Perak State's creative agency PORT (People of Remarkable Talents) Ipoh comes in, playing an important role in driving and supporting the local creative sectors.
PORT has taken the initiative to look for ways to help creative practitioners survive the pandemic, despite the numerous restrictions arts and culture workers are facing. Adapting to the new normal quickly, the PORT team pivoted to digital platforms even from the first Movement Control Order (MCO).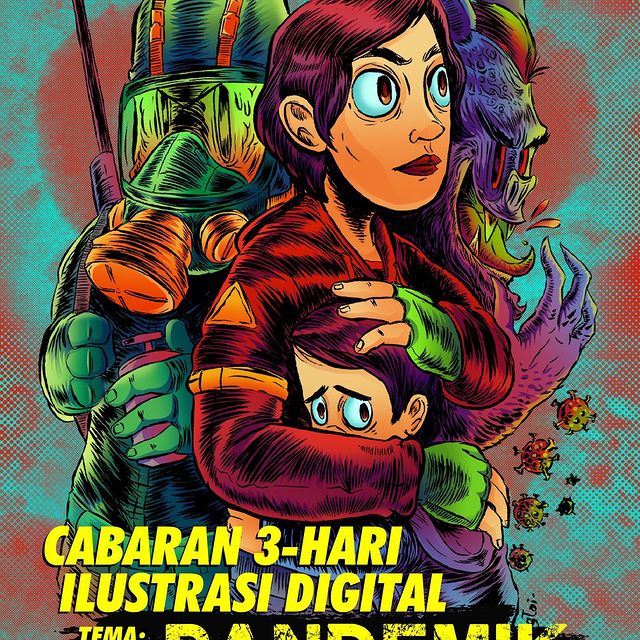 The team has actively engaged creative audiences and practitioners with online events and activities on Facebook and Instagram. Online competitions in various fields like visual arts, music, photography and video have been organised to ensure art remains relevant to all. And prize money has been able to help support the winning talents.
Besides competitions, the team also organises online workshops, public forums and sharing sessions.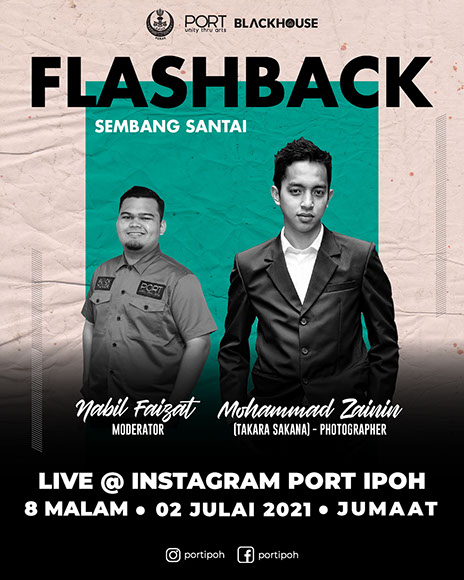 A recently launched programme, Flashback Sembang Santai, aims to highlight Perak's creative practitioners through weekly scheduled live chat sessions on Instagram . Sessions are held twice weekly at 8pm on Wednesdays and Fridays.
"We prioritise practitioners whose jobs have been seriously affected. For example, photographers who are not allowed to perform outdoor or event photography or crafters who need to promote their products digitally. Not all practitioners have access to WiFi, especially those who stay in rural areas, like the artisans from our local orang asli communities," said Nur Hanim Khairuddin, PORT General Manager.
In addition to this, PORT has chosen the right time to showcase Perak's talents in arts and crafts online, by featuring a short video documentation compiled along their ongoing project START (Silver Trail of Arts, Research and Techniques). The team also promotes local musicians by presenting production footage for Projek Panggung, an initiative to help Perak's musicians from all genres and at all ages in musical production at Black House@PORT.
Funds to build resilience
"Despite the limited resources we have, we do our best to support practitioners, whether they are visual artists, musicians, buskers, photographers, crafters or any supporting workers who are struggling to survive right now. During the first MCO, we organised an online art auction and exhibition to raise funds for setting up the C19 Fund@PORT. It was part of our Corporate Social Responsibility. From that auction and exhibition sales, we were able to raise approximately RM70,000. The fund then received a donation from KL-based foundation, Yayasan Lim Yee Hoh. This allowed us to make cash donations to local creative practitioners and affected workers. Last year, our donations reached 60 locals," explained Nur Hanim.
Recently, PORT has partnered with three other Ipoh stakeholders – HUBOOKS, Gerak Seni Ipoh & Ilham Works – to launch a Flash Book Sale online. 100% of the proceeds went to the C19 Fund@PORT intended for donations to the busker community.
At the beginning of 2021, Perak's creative fund Dana Kreatif Perak@PORT's second cycle approved funding for 41 artistic projects in the areas of music, film, visual and performing arts. Dana Kreatif Perak@PORT prioritised local Perak practitioners as well as those who have been practising creative endeavours in Perak for over five years.
Partnership with other stakeholders
Besides internal initiatives, PORT also lends a hand to CENDANA to reach Perak applicants for the COVID-19 food aid programme, co-initiated by Yayasan Sime Darby and CENDANA.
Recently, PORT collaborated with Chetak 12, a KL-based printmaking studio and eight other art organisations and collectives based in Perak, Selangor and Kuala Lumpur (including HOM Art Trans, RUsSEL, Kapallorek Artspace, Ara Damansara Artists, Dasein Fine Art, Titikmerah, U12 Art Community, Batu Belah Art Community) to launch a social media platform – Artaidartist, which will introduce and market fine artworks in a series of virtual exhibitions.
For inquiries on PORT Ipoh, you can email portipoh9@gmail.com.
Join the sharing session with Izan Satrina Mohd Sallehuddin, founder of Cultural Economy Development Agency (CENDANA), as she shares the various funding opportunities available for the arts & culture sector on Aug 12 at 3.30pm on PORT Ipoh's FB live.