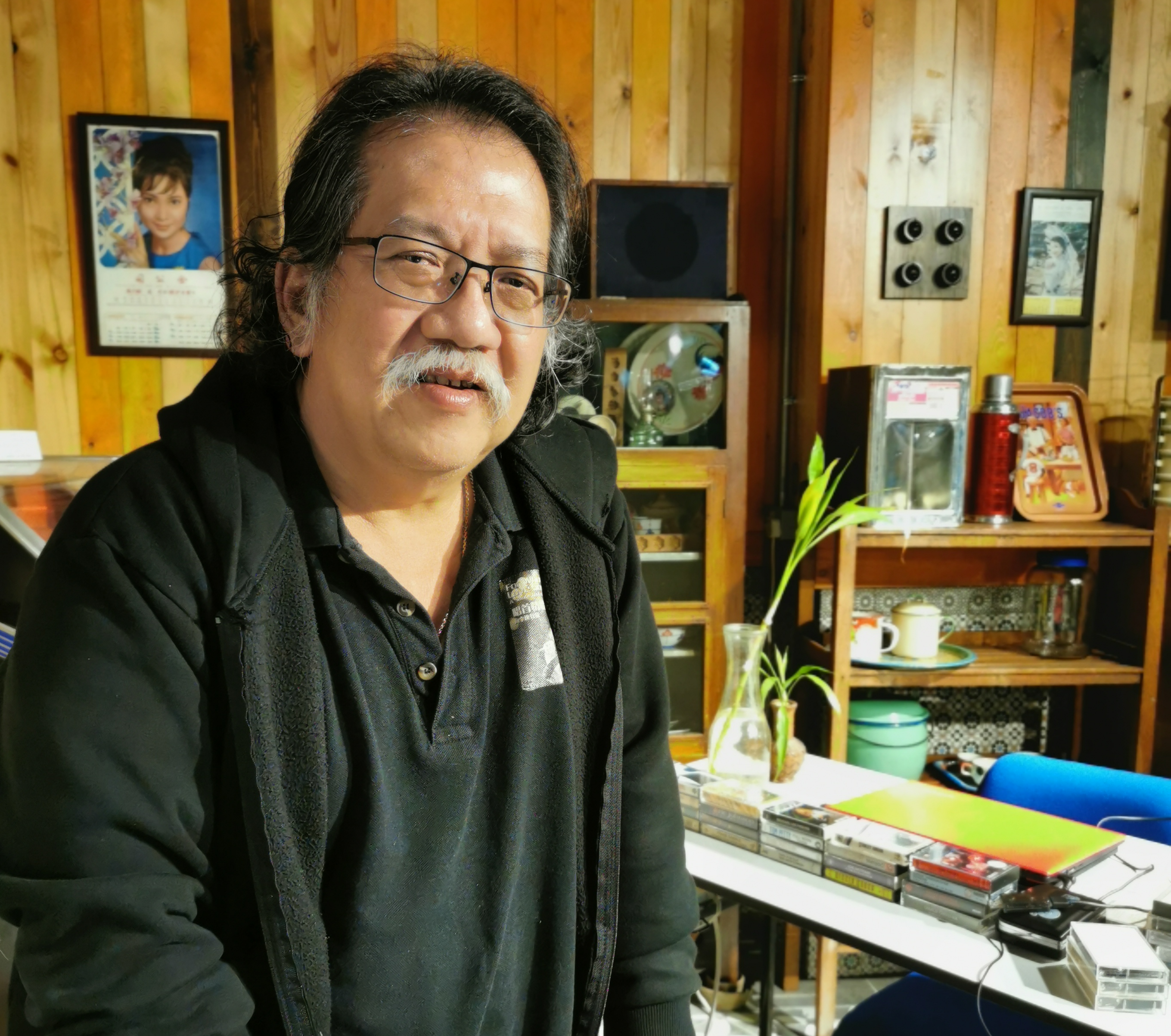 After spending more than 40 years in the music industry, Paul Augustin is at the helm of preserving Penang's musical heritage.
By KELVIN YEANG for Lensa Seni
Many may not realise that a treasure trove of Penang's musical history and heritage exists within the Komtar building that sits in the heart of George Town. Though this place was once the centre of shopping activity, today it is occupied by government offices and computer shops. Many parts of the building are deserted, casting a shadow on its former glory days.
But if you had grown up during the 1980s, this place would forever be iconic. Though it may be eerily quiet and derelict today, Komtar has got some surprises left for explorers. On Level Four, sits the Penang House of Music (PHOM for short), a wonderful find for those expecting to find nothing interesting at this overlooked complex.
Boasting an ever-growing collection of thousands of historical records, cassettes, photographs and books, the PHOM is one of Malaysia's best music archival efforts.
"It is a race against time," says Augustin, the man behind this monumental undertaking. Augustin knows the importance of profiling local unique musician personalities and retrieving recorded material.
Thanks to his work, however, we are treated to an extensive library of information and a unique collection of some of the rarest pieces of physically recorded local material. PHOM can be seen as a growing music digital archive for the future.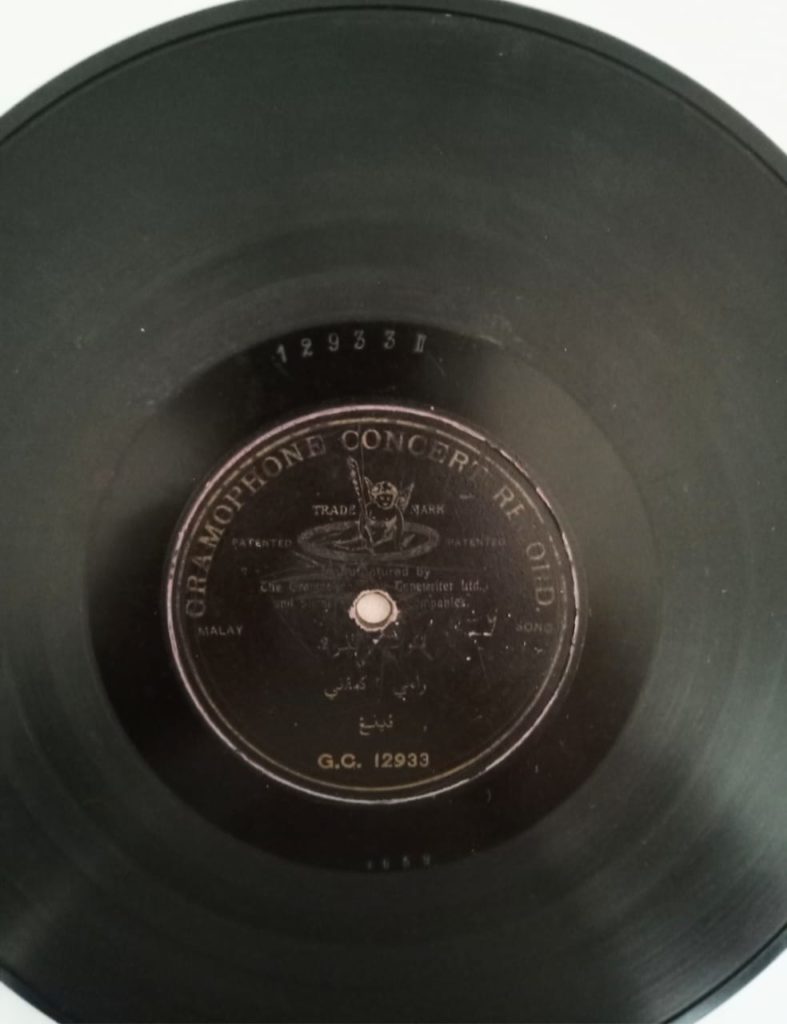 "Old Local music is rare. Even when P. Ramlee made records, it was always in low quantities. Many of these are already lost, and the surviving usable copies are scarce," explains Augustin. One such recording is a 78rpm record from 1903. It was confirmed by Dr Tan Sooi Beng, a renowned musicologist from Universiti Sains Malaysia (USM), that such a copy is an incredible find and could easily be one of the only few surviving pieces of the earliest recordings from this Nusantara region. The record contains traditional folk singing, and it still plays!
People often wonder what inspires a man like Augustin to do what he does. His affinity for all things musical started at a young age. In the 1960s, you only had black and white TV and music for entertainment. That was it. Playing in a band was a cool thing, and Augustin quickly picked up the guitar and would often sneak into clubs to watch the older musicians play. Then, it wasn't long before he started singing and playing in those very clubs himself.
"I failed my Form 5 examinations," laughs Augustin, conceding that he was never good at school but was always conscientious and resourceful. "I have always believed that if you start something, you must finish it," says Augustin. Augustin recalls that many times he was put on the spot and was required to adapt. You had no choice but to make it work or end up looking like a fool.
"Many times a singer would come up on-stage with no rehearsal and call a song and their key, and that was all the information you had to work with," smiles Augustin.
"I don't read notes. I just used my ears. I listen!" And with that, Augustin spent at least 15 years as a working musician, cutting his teeth and learning everything he could about the industry. But his journey was far from complete.
"I wanted to be a manager. However, I had no idea what I wanted to manage. Still, I wanted to manage something," and with that tenacity, he managed to score a gig helping out for a series of shows. One of which was for the great Jose Feliciano during a performance in Malaysia.
That experience eventually led him to bigger gigs like the Bigfoot Monster Truck shows held across Malaysia. "It was a huge education for me, I was learning, and I didn't know anything. When that event ended, and it was a success, I applied to join Stadium Shah Alam."
Working for Stadium Shah Alam meant that there were plenty more opportunities to be involved in massive projects. After one and a half years, Augustin was appointed Group Events Manager by the stadium's management. Since then, he has worked on many significant projects like The Moffatts Tour, Bon Jovi, Alanis Morissette, George Benson and Al Jarreau in different capacities. Augustin also programmed for the Sunrise Jazz Festival and, not long after, the Kuching Jazz Festival and the Phillips Jazz Festival. Finally, he decided to run his own festival, and that was how the iconic Penang Island Jazz Festival was born.
"In the first few years of the festival, we lost money. It was hard work," remarks Augustin. "We nearly lost everything in the first year," he laughs, then adds: "So I went to do it again."
The money was never his motivation, after all. Instead, the joy of celebrating music was fuel enough to keep him going. From 2004 to 2017, he faithfully hosted the Penang Island Jazz Festival.
"Whether I fail or not is immaterial. I cannot imagine living life and not following my heart."
Following the heart meant wild and bold decisions for Augustin.
"Penang House of Music was initially never planned. When I was running the festival, I made sure there were workshops and exhibitions because I knew, eventually, this would evolve into a life of its own. We introduced the Jimmy Boyle Jazz Competition because we wanted young people to know about him. He was one of Penang's greatest musicians, and I felt he deserved more recognition. That sparked it off, and I began profiling the musical personalities," says Augustin.
 The state museum saw what Augustin was doing and took great interest in the effort. In 2010, the museum offered him RM2,000 to do research for an exhibition featuring the history of Penang's popular music from the 1930s to the 1950s. He spoke to James Lochhead (who was his partner in the "Penang Musical Heritage Project" a project they started together) and they decided to take it on.
"When we presented all the work to the state-appointed designer, he wanted RM22,500, but the budget by the state for art was only RM20,000. So we gave up the RM2000 given to us by state and lost another RM500 in the process," laughs Augustin.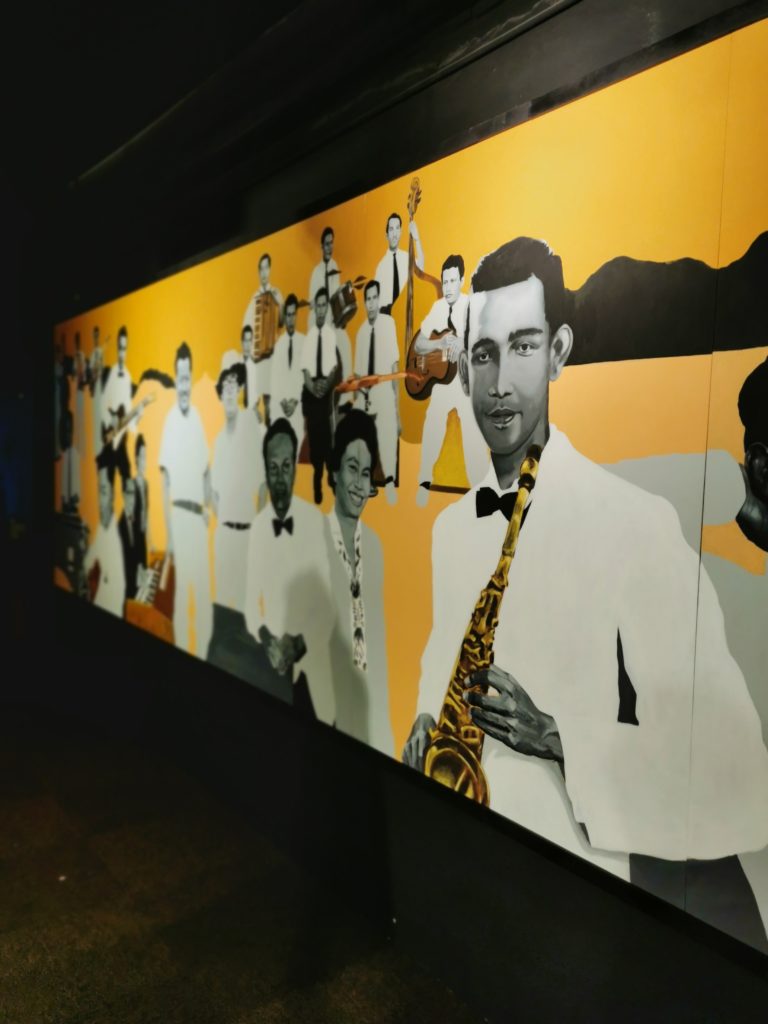 The exhibition garnered so much publicity that the State Museum asked Lochhead and Augustin to do a follow up exhibition in 2013 with an additional decade, the 1960s, to be placed in a much bigger area with 11 rooms. The Governor after officiating the opening and having a tour of the exhibition mentioned that it should be made into a book which the duo, with support from Think City, produced titled Just For The Love Of It – Popular Music in Penang 1930s1960s which eventually led to the establishing of The Penang House of Music in November 2016. PHoM houses a music Gallery, a Black Box for events and the Resource Centre that documents the history of Penang and Malaysia's music heritage.
"I believe in five to 10 years, the preservation of intangible music and cultural heritage will be very important," asserts Augustin. Even during the Covid season, the Resource Centre's collection has been growing.
On an average day, Augustin and his team can be seen sifting through endless piles of vinyl records, cassettes and photographs, preparing them to be scanned and digitally converted for posterity. Looking forward, Augustin wants to do much more.
"At the moment, we are working on research documentaries. Young people prefer to watch videos. We also hope to have the time and opportunity to create a syllabus for the appreciation of local music history for local institutions of higher learning."
The work is continuous and seemingly unending. Yet, for Augustin, after achieving so much, it seems like the work has just only begun.
Kelvin Yeang is in the CENDANA ARTS WRITING MASTERCLASS & MENTORSHIP PROGRAMME 2021. (All articles under this programme can be found under the LENSA SENI tab)
The views and opinions expressed in this article are strictly the author's own and do not reflect those of CENDANA. CENDANA reserves the right to be excluded from any liabilities, losses, damages, defaults, and/or intellectual property infringements caused by the views and opinions expressed by the author in this article at all times, during or after publication, whether on this website or any other platforms hosted by CENDANA or if said opinions/views are republished on third party platforms.