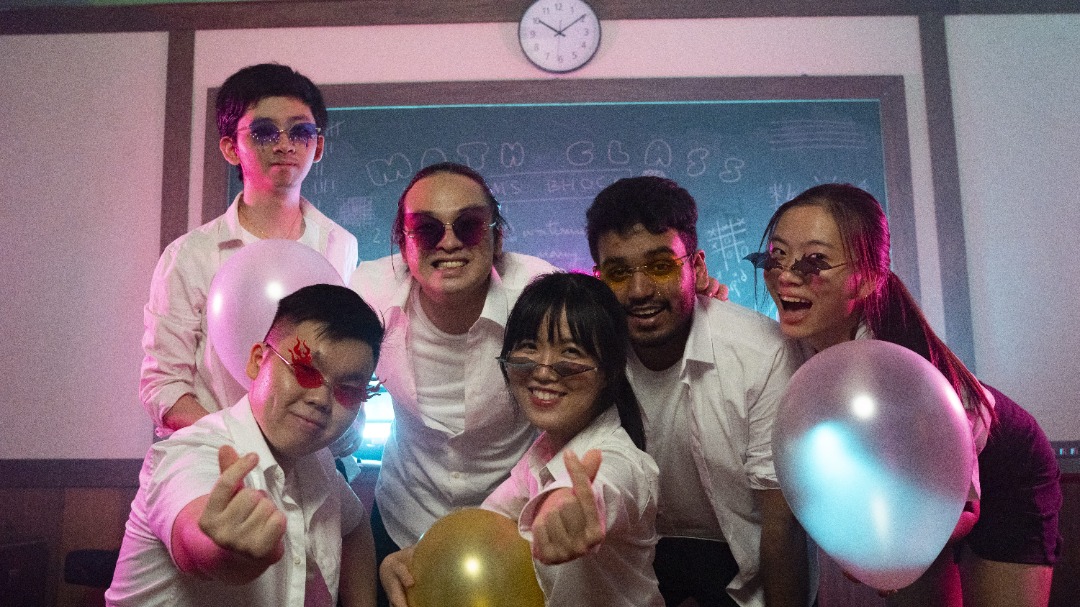 Math Class from Penang, spread across three countries, is embracing technology and making headlines.
By KELVYN YEANG for LENSA SENI
When it comes to musical talent, Penang has never been lacking. P. Ramlee and the Alleycats are just some of the many musicians who have etched their way into history to become household names. Countless others have also made their mark in various circles outside of Penang.
What intrigues more than the music they make are the stories surrounding these local geniuses. Because it is through these stories we get to glimpse into the lives of these artists, allowing us to be in their shoes and perhaps find some common ground to relate to. Perhaps through these stories, we will also learn and be inspired by those who dared to dream.
It has already been decades since the age of P. Ramlee and the Alleycats. Music consumption and production have changed tremendously, and the markets have evolved into something far more complex with the help of the Internet and technology. While music is still music, we are spoilt for choice. The after-effects of Covid-19 may embattle the commercial and indie scenes, but this has never stopped creativity. Ironically, it has been during this tumultuous period that many diamonds emerged from the rough.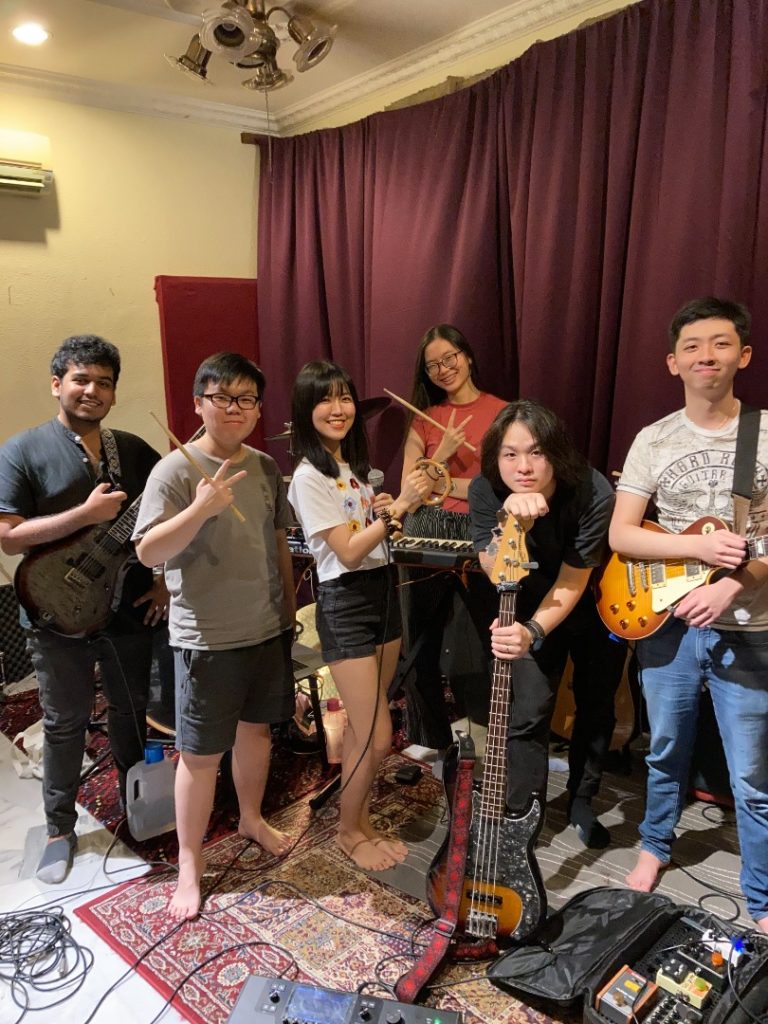 When it comes to remarkable stories, bands like Math Class quickly come to mind. Math Class is a sextet getting excellent traction on platforms like YouTube and Tik Tok. Its sound is as unique as its make-up. With intricate and powerful arrangements and an equally lively presence, it is no wonder why Math Class is making waves and quickly garnering fans.
This unassuming sextet is made up of Shock (vocalist), Vishal (guitarist), Benny (bassist), Bryan (guitarist), Sam (drummer) and Wen (keyboards). The band started in 2020 when Shock wanted to prove to her peers that she could write and perform music after being harshly criticised for her lack of talent. She got help from Benny to put all her ideas into perspective and did a demo recording. The song did so well that it secured the bronze award at Penang's Golden Frontier Awards songwriting competition, beating countless other seasoned entries. Winning this award was a catalytic event as they knew they were on to something and quickly recruited everyone else to form Math Class as we know it today.
"We called the band Math Class because we wanted to play math rock, but we didn't," laughs Bryan.
It is not easy to put the finger on what genre Math Class is because each song has an identity. This is because the band members are so diverse in their musical influences, which range from punk to jazz and even metal. You can almost hear all the parts coming together in harmony in their songs, which are currently delivered in Mandarin. The band has some upcoming releases that are actually going to be in Japanese.

"Yes, we have re-written some of the songs for the Japanese market, hopefully this works out," shares Shock, the lyricist, who happens to be fluent in Japanese.
Being in Math Class has its challenges. With all the members currently spread within three different continents, they can only meet online. They regularly do so on their Discord platform. Bryan and Wen are music students at the acclaimed Berklee College of Music in the United States, while Vishal is studying Performance and Recording in Music at London College of Music. The rest of the gang is still in Malaysia.
"We normally would write songs together in person, but we've adapted ourselves to write songs and discuss ideas on Discord! We record demos or ideas and send them to Bryan, who arranges a rough mix for us to record," says Vishal

With a music video and multiple songs on Spotify, the band is working towards something more significant.
"Math Class is planning on releasing a full album this year (2022). We will have more music videos for you all and exciting new compositions," adds Wen.
The band is using technology and available platforms to its advantage. Its song Sleepless has gone viral on Tik Tok with over a hundred thousand plays. It was recently voted in the top 6 finalists for the "Vans Most Wanted" competition. This is very commendable for an act that has only been around for two years. The maturity in the band's delivery is evidenced in the music. The members have a very positive attitude to everything they do. As an indie band, they have to brave the odds. They are still self-produced and seem to be doing fine independently.
"The local music scene needs to get more attention," says Benny and Sam chips in that the Malaysian music scene is so diverse, we have more talent than platforms.
Bands like Math Class prove that unique talent is in abundance, but the platforms available for them to shine are still limited. These days, however, and more and more musicians are turning to technology to help them get their messages across.
"Make good use of social media and technology. Be resourceful. Nowadays, you can produce high-quality music even with a home studio," advises Shock.

What would have costed thousands in studio time is almost free today if one has the initiative to learn. Computers have enabled virtual studios to be possible and sound production can be a home affair today. This has created more artists and releases all across the globe and has also significantly altered how music is consumed.

While mainstream radio stations can influence the public's taste in music, self-styled artists today are turning to alternative marketing methods with social media. Platforms like YouTube, Tik Tok and Instagram connect artists to audiences and even allow for interaction with fans. "Our fans get to speak to us personally on Discord and this is fun" shares Benny.

Times have changed and music styles and marketing methods have also changed accordingly. Math Class is a perfect example of the tough get going when the going gets tough.
These are exciting times and what seemed like impossible 30 years ago is easily achievable today. There are no physical barriers anymore and the sky is truly the limit. We anticipate much more from this fabulous bunch for certain.
Check out Math Class on Instagram.