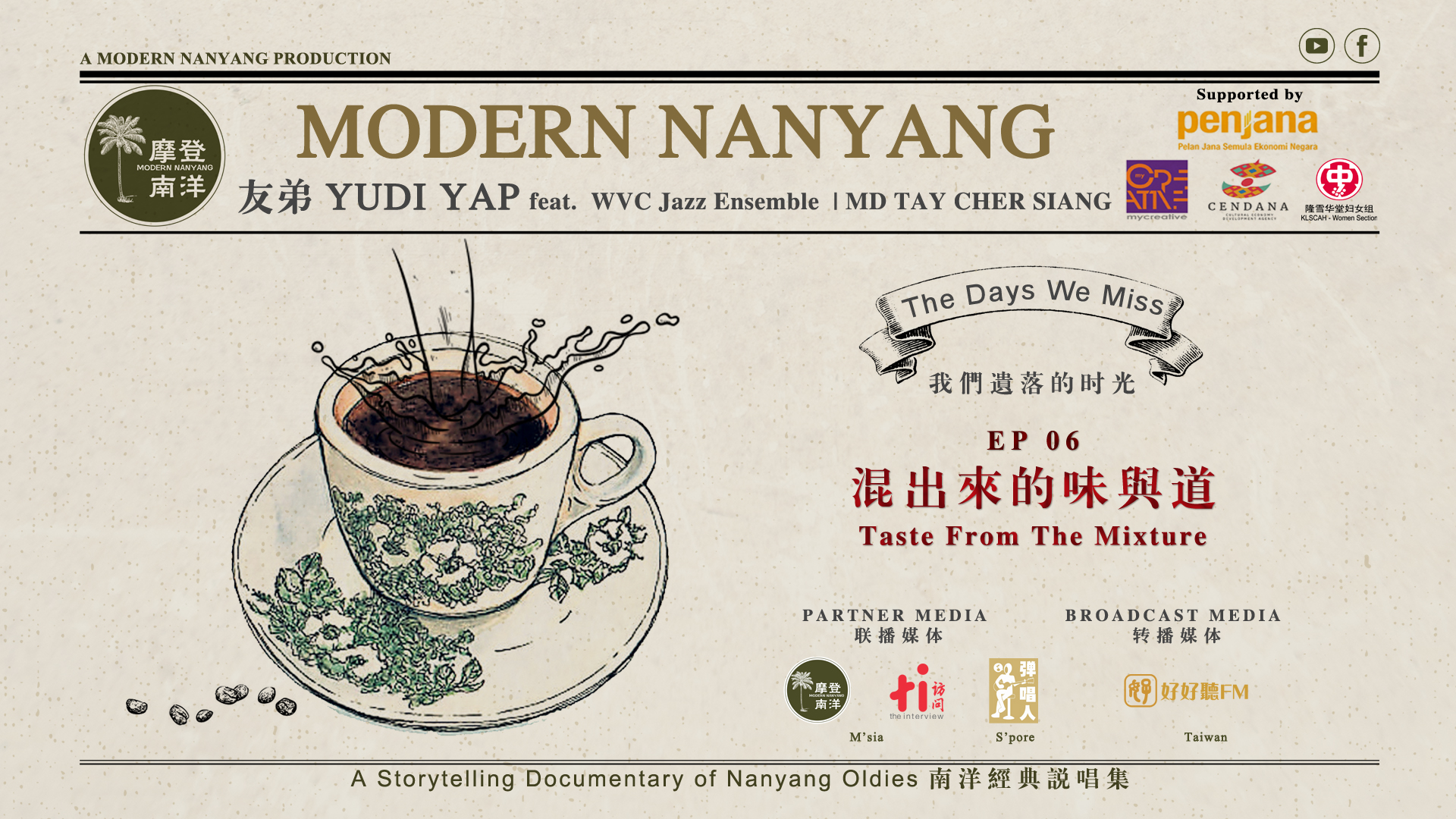 Nanyang Songbird Yudi Yap sings the stories of Malaysia's glorious founding years in 'The Days We Miss – A storytelling documentary with Nanyang Oldies'.
By SETO KIT YAN
Oft-celebrated as Asia's cultural melting pot, Malaysia's charming multi-cultural diversity takes centrestage in songstress Yudi Yap's latest local Nanyang music-themed project The Days We Miss – A storytelling documentary with Nanyang Oldies.
From her initial participation in the locally-composed Chinese songs of Alternative Music House in the 1990s, to subsequent stage performances such as the Modern Nanyang & Kopisusu series, Yap says that localised elements of Nanyang music have always been the focus of her passion.
"Basically, I hope to tell our local humanistic stories through songs and music such as Nanyang oldies," says the Pahang-born singer-songwriter, who pioneered Modern Nanyang (摩登南洋), which promotes local music in search of other arts elements and platforms.
Nanyang oldies are a fusion of Malay and Chinese folk music, which can be described as the South-East Asian version of shidaiqu (時代曲 in Mandarin, meaning songs of the era) or Shanghai Jazz, a fusion of Chinese folk and American jazz music that was made popular in Shanghai from the 1920s to the 1940s.
Yudi's version of Nanyang oldies fuses folksy tunes with the entertainment trends inspired by Eastern and Western movies in the 1950s and 1960s as well as Cham culture. It mainly explores the music styles of Malaysia and Singapore due to the integration of multiple languages.
Originally, the project was meant to be staged as a performance. Later, when the government instituted the Movement Control Order (MCO) to stem the spread of the pandemic, the medium of expression had to be changed and the content was reorganised into six episodes for the show that was eventually titled The Days We Miss – A storytelling documentary with Nanyang Oldies (Chinese title: 我们遗落的时光, Wo Men Yi Luo De Shi Guang in Mandarin).
"However, the theme still revolves around music stories derived from our country's entertainment culture that are related to the livelihood of the people in this region, especially the classic stories from the 1950s and 1960s."
Yap explains that the content focuses on the entertainment ecology of the 1950s and 1960s that can particularly reflect the social phenomena of the times. "I think that life during that time was rough yet open, hence people were instinctively able to accept new ideas. While it feels that things turned out relatively well, if we take the past and compare it with the present, I still feel like we somehow missed out on something. So, we called it The Days We Miss.
"What I want to express is a kind of memory worthy of reference, the true Malaysian founding spirit that everyone should remember, particularly during the years before and after Merdeka (Malaysia's independence). Through the phenomenon of entertainment culture, we can observe a harmonious spirit that is very naturally integrated into the works of those times. Multilingual and borderless, these are the aspects we should revive and continue to work towards."
Addressing the challenges of shooting during the Covid-19 pandemic, Yap confessed that 'it was a race against time. "Everything had to be completed in a limited number of days and within the allocated budget. Some scenes could not achieve the desired effect, so the editing process took much longer. The editing team working behind the scenes took almost three months, as the team members could not meet up to work together, which meant they could not communicate as easily.
"Working on the documentary during the Movement Control Order (MCO) was a new experience for everyone involved in the project. In addition to filming, everything had to be done online. It is a new way of expression and communication that we all must learn," Yap conceded.
"The live music session with WVC (Malaysian jazz ensemble) and some festival scenes were shot in the front hall of the Kuala Lumpur and Selangor Chinese Assembly Hall (KLSCAH) in Kuala Lumpur. It is also our historical and cultural architectural heritage, which is very representative. The Women's Division of the KLSCAH was originally the co-organiser of our scheduled performance, and later became the guest on one of the episodes we broadcast during the Lunar New Year.
"Because of this programme, I had the opportunity to take a closer look at our cultural buildings and at the same time meet some people with different ideas. This helped to enrich the content of the show."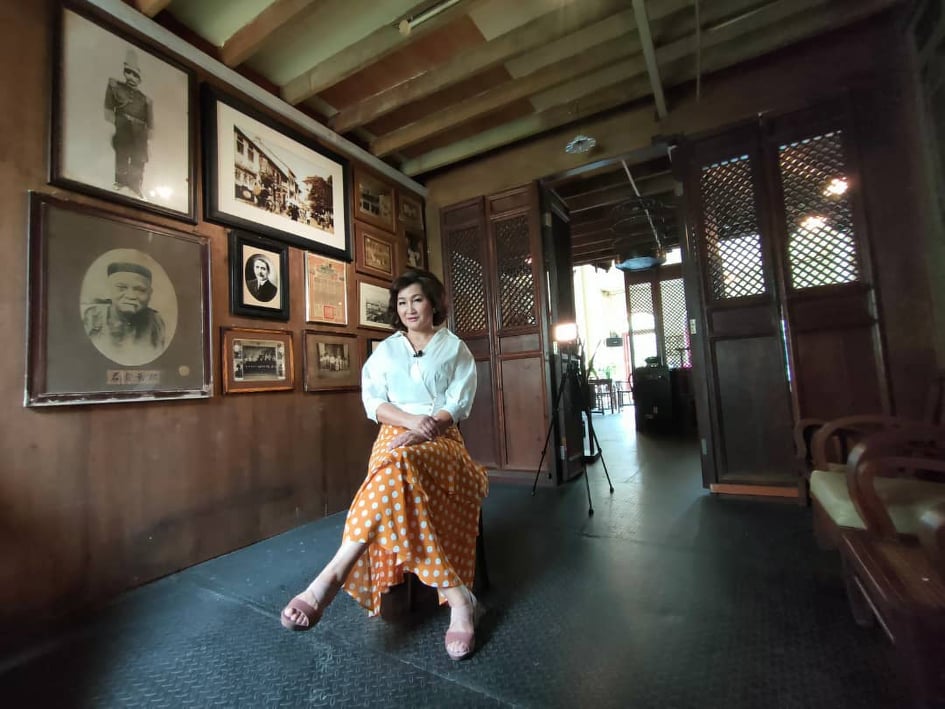 The Nanyang Songbird
Yap, who started singing in 1991, prefers to describe herself as a storyteller who uses local music as a medium of expression. "I would love to continue indulging in my passion for singing, songwriting and producing creative content," says Yap who sings in several languages including Mandarin, Bahasa Malaysia, English, and also Chinese dialects like Cantonese and Hakka.
Fondly dubbed Nanyang Songbird due to her preference for singing local oldies, Yap has over 200 songs in her regular live performance repertoire, and recorded some 80 songs in various solo and group albums since the 90s.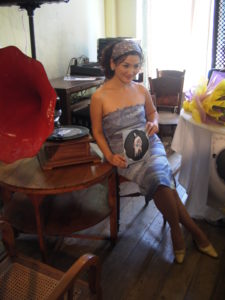 According to Yap, the title track of her fourth album Kopisusu (coffee with milk) is the most requested song during her performances. "It's a must to sing now on any occasion," she says, adding that other popular requests during her live shows include similarly famous numbers like Dayung Sampan and 甜蜜蜜 (Tian Mi Mi in Mandarin, which means sweet as honey) along with her usual Shanghai Jazz numbers.
"Kopi Susu is an old folk song found in Java. It has been sung by Sandra & Saloma in the 1960s with revised lyrics. I used Saloma's version and rewrote the second half with Chinese lyrics," Yap continued about the catchy number which served as the theme for her 2013 musical extravaganza Kopi Susu The Concert Play, which scored eight nominations at the 11th Boh Cameronian Arts Awards (2014) during which Yap won for Best Solo Performance as well as for Best Group Performance with Evan Siau for Nini Wowo.
The title track of Yap's fifth solo album Jalan-Jalan (Chinese title 惹兰) won for Best Song Production and also snagged her the best female singer award in the local original classics category at the 2020 AIM Music Awards.
Yap is currently working on a 30th anniversary commemorative album, but owing to the pandemic, she is not sure whether it will be released this year.
After completing the six-episode documentary, Yap says she is looking forward to follow it up with further series of other cultural tales. "I hope that Modern Nanyang will continue this way with a talk-and-sing format to produce more live performances and videos, and sing the oft-told tales of memorable places through our music and classics, so that more people in our country can come into contact with or reacquaint themselves with our cultural heritage and musical treasures."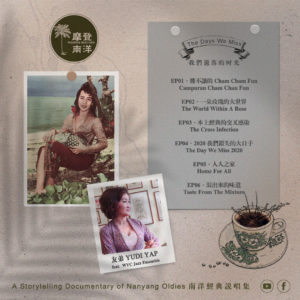 The Days We Miss – A storytelling documentary with Nanyang Oldies is presented by Modern Nanyang and supported by PENJANA (Pelan Jana Semula Ekonomi Negara), CENDANA (Cultural Economy Development Agency), MyCreative Ventures and The KL & Selangor Chinese Assembly Hall Women Division.
Watch all six episodes of The Days We Miss – A storytelling documentary with Nanyang Oldies for free via this playlist on Modern Nanyang's Youtube channel
For further details about the documentary, visit Modern Nanyang's Facebook page and Youtube channel.