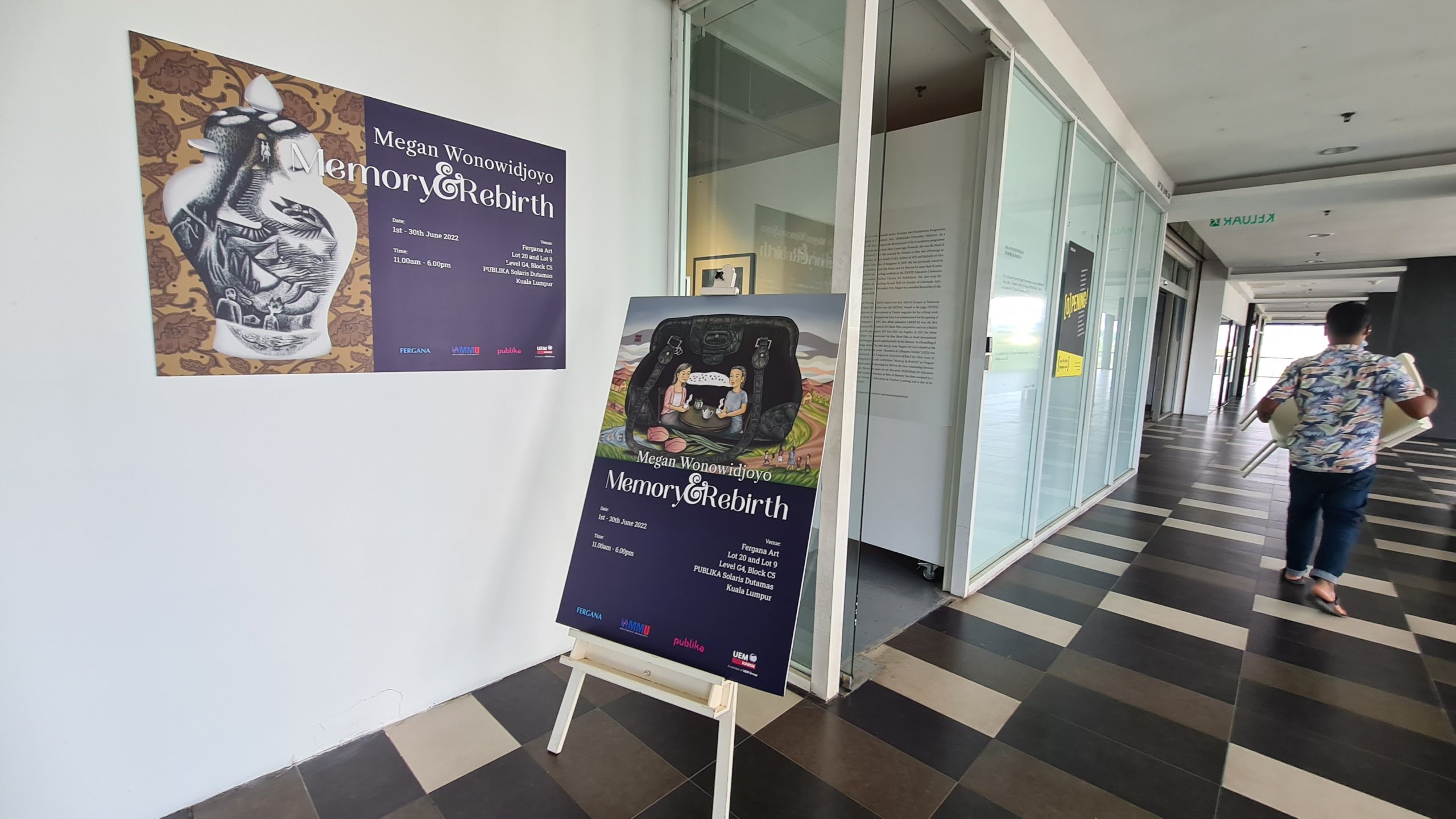 Megan Wonowidjoyo's recent solo exhibition explored issues of being a woman today.
By DANIAL FUAD
Women play a vital role in most families, and especially in Asian contexts, many are bound to being homemakers – spending a large chunk of their lives cooking, cleaning and taking care of their families.
In modern times, however, this stereotype no longer holds true. Today, after having striven for equality in all areas of their lives, women have ventured out of their homes and sought to have an education and enter the workforce like their male counterparts. It's not uncommon to find women as CEOS in the corporate world, or independent business owners and in leadership positions in numerous other fields as well. In Malaysia, the percentage of women holding senior leadership positions has risen from 31% to 37% in 2021 according to audit, tax and advisory firm Grant Thornton's annual Women in Business report.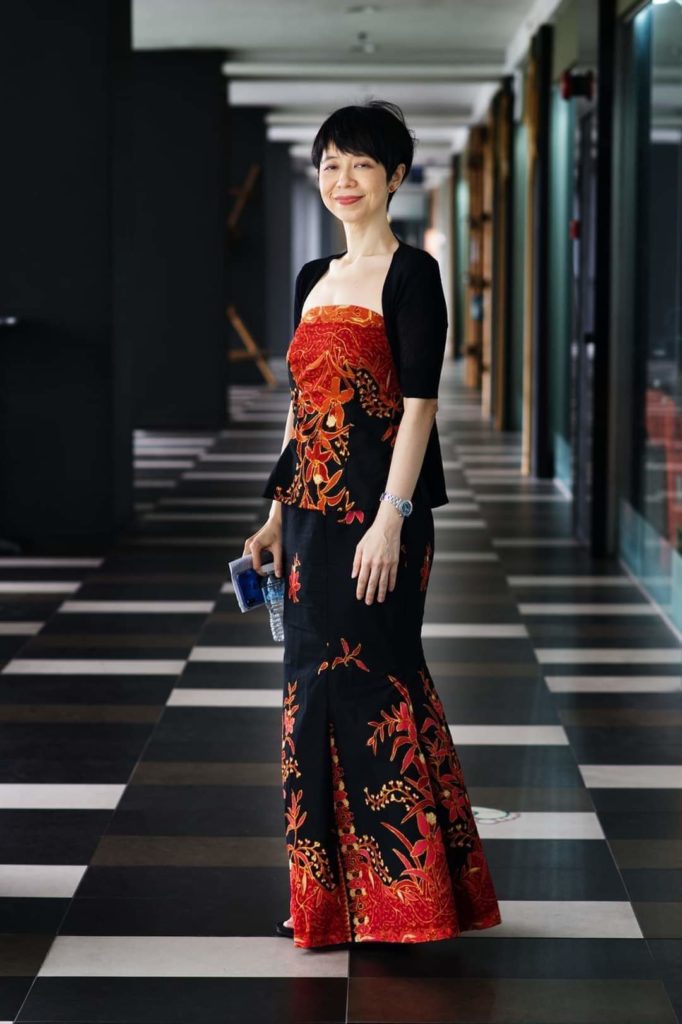 When one decides to be a homemaker as well as work in the professional field, however, they inevitably face identity issues, or struggles. And this is the context in which artist Megan Wonowidjoyo has emerged. Artworks from the lecturer and Foundation Programme Coordinator of The Faculty of Cinematic Arts, Multimedia University, were on display at Fergana Art in Publika, Kuala Lumpur, last month.
Megan is a mother of two who juggles being a homemaker, multimedia artist, filmmaker and lecturer. To express her "identity crisis", Megan created a body of work which acts as, she says, a "visual diary of my life, relaying my experiences, memories and reflections."
Growing up in a traditional Indonesian Chinese family, Megan recalls "…Sons were priced over daughters, as sons can achieve great work in society while women should just prepare for marriage and childbirth." That was the first time she was fed with the stereotype but due to her mother's determination, Megan and her other three sisters were sent to Singapore to get an education. It was in Singapore that Megan saw that women were able to do other things aside from being a homemaker. Reminiscing about her school, Megan stated: "There are many female professionals in our alumni – doctors, accountants, lawyers, entrepreneurs, and even a few holding high ranking positions like CEOs, directors and partners."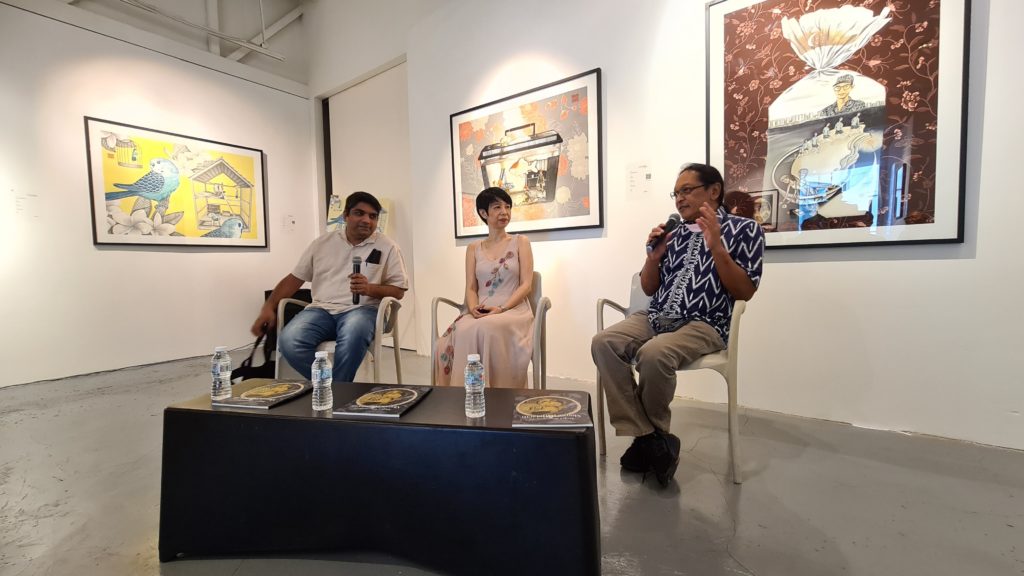 Right after Megan finished university, she was married into a Hokkien family. "Although I had always wanted to work and connect with society, before I knew it I was a homemaker with two children, spending a lot of my time at home, and having little interaction with the outside world," Megan shared.
Feeing isolated, she started to create drawings of objects around the house … especially from the kitchen. "The art is directly related to my life – fixed around my daily routine of sending and picking up my kids from school, cooking three meals a day and household care, tutoring and playing with the children and waiting for my husband to return home from work," said Megan.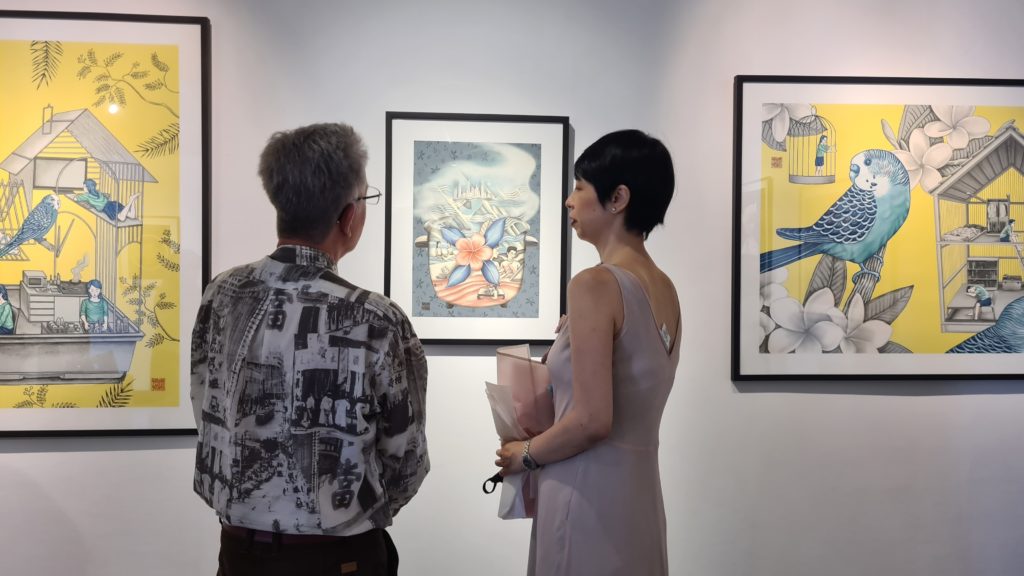 In this exhibition, Megan exhibits 24 digital drawings as well as two short films and five GIFs. All of her works question the role of a women within the family especially after divorce.
"In the course of living in Malaysia, my marriage broke down and I got divorced, and my whole world fell apart. Suddenly, the world that I had known for almost two decades shattered, I was no longer a wife."
In this body of work, we can see that the main subjects are families in their daily lives living inside various household items such as an aquarium, birdcage, teapot and tiffin carrier among others. Viewers may be able to feel the trapped feeling that Megan felt in works such as Love Birds and Song Birds. She also paints about her trauma after the divorce: "As a concerted choice to forget my past during this period of trauma, I threw away a lot of personal belongings, I threw away almost all of my clothes that reminded me of my past, as depicted in Moon Water," explained Megan.
The loops of her GIF artworks are also interesting as they depict the repetitious daily chores she has been subjected to, such as ironing, vacuuming ad even playing with her children. "Although I had gone very far in my studies, with a university degree from Singapore, after marriage I felt everything I worked hard for in school had to be thrown away," she said.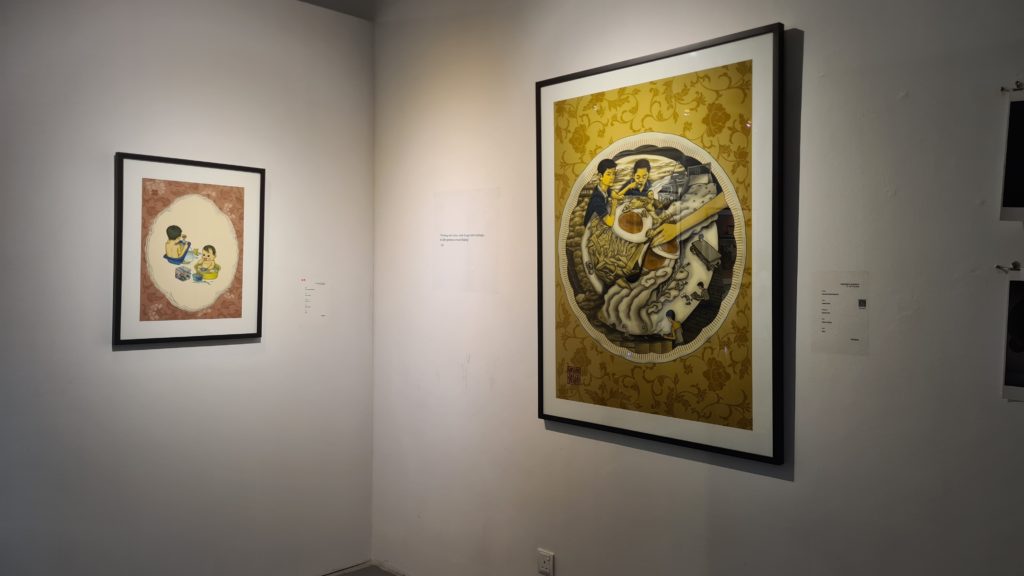 Memory & Rebirth revolves around Megan's memories and acts as a sort of therapy for her as she was able to project her feelings into her art. Jaafar Ismail, curator for Fergana Art, stated: "Megan's art is about proffering the suggestion that people should be less afraid in opening-up, at least in certain situations, and not missing out on what really matters.
Megan added: "The juxtaposition of memories was a way of sorting out my thoughts, in thinking through drawing; to reinstate a certain belief about life and a struggle to solve a dilemma I could not resolve."
What also makes it interesting is that although the works talk about her trauma, the colours and patterns used present more cheery vibes thus making the work more approachable and upbeat.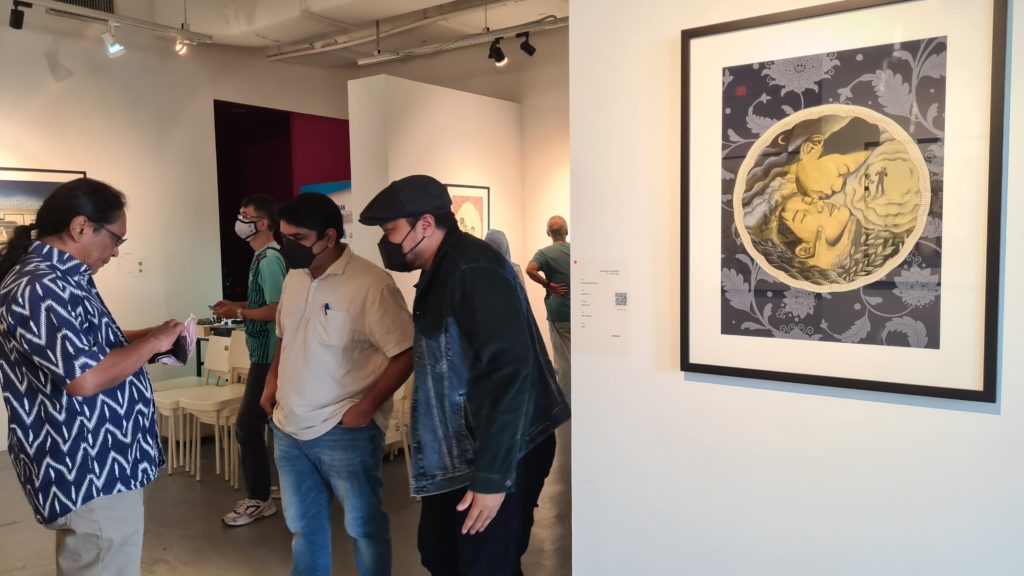 "The artwork goes beyond reflections of my personal life to contemplations of the lives and voices of past generations of Indonesians, Malaysians or Singaporeans, questioning whether their experiences were the same as mine," added Megan.