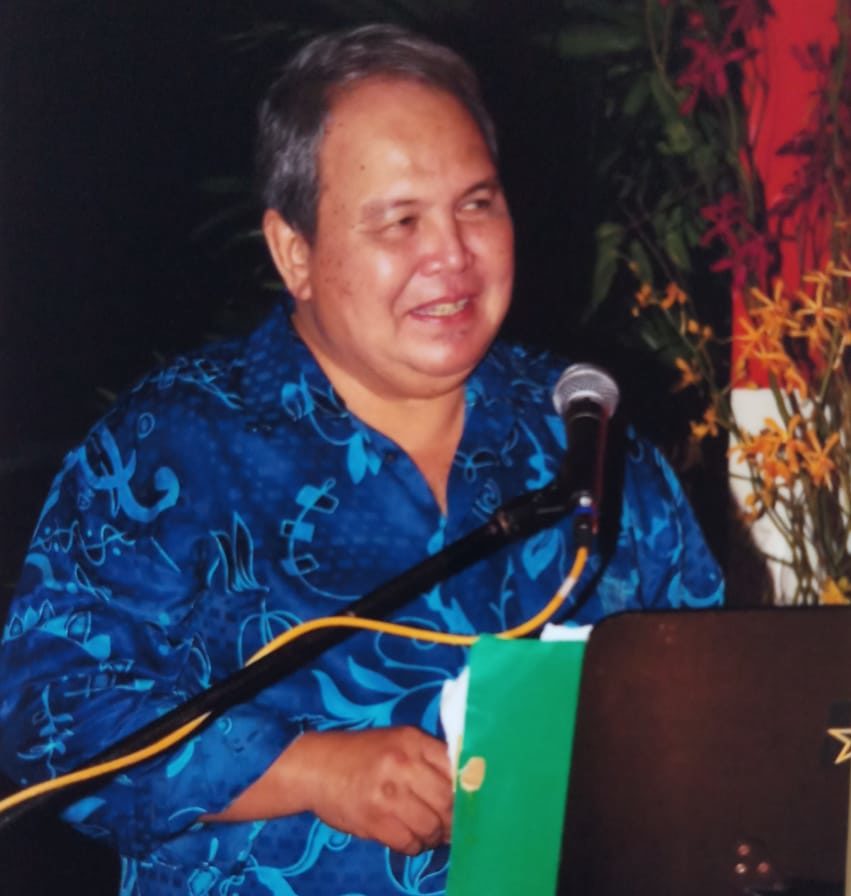 Pop was well liked, much respected and will be warmly missed by many.
By ANN MARIE CHANDY
Folk-pop singers like Melaka's Hilary James Moissinac, more fondly known as "Pop" to everyone, are a rare breed these days. Amiable, well-respected, talented – they sure don't make them like they used to. Which is why Pop's recent passing is such a great loss, one that has reverberated throughout the Eurasian community and music scene.
Pop Moissinac passed away on Monday due to health complications. He was 73 years old.
"I will always remember his smile and his friendliness," said 70s pop singer Royston Sta Maria (of Roy&Fran fame), currently based in Perth, Australia, who remembers that both Pop and he attended the same school, St Francis Institution, in Melaka in the 1960s. 
"I grew up listening to musicians like Pop, my senior at school by a few years, and Don Beins. I was greatly influenced by their musical talents and certainly learnt quite a bit just from watching them perform," Sta Maria said, adding that he last met Pop (and was really honoured to perform) at a concert to raise money for their beloved school together with several other musicians. "We managed to raise a quarter million dollars. Pop was a big guy with an even bigger heart. Rest in peace, Pop!"
Beins, an SFI alumnus and fellow musician, also mentions Pop's happy disposition: "He always had a smile on his face," he shared. "People loved him."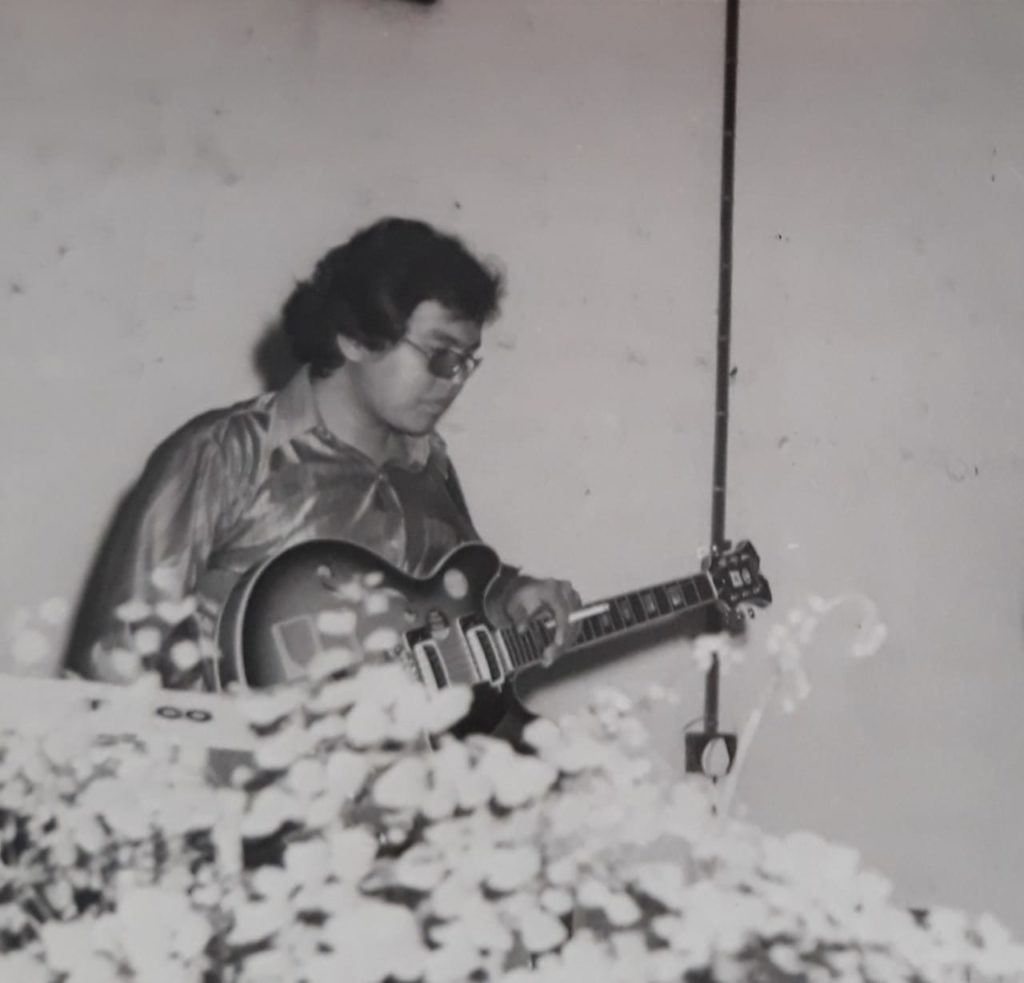 Beins reminisced that Pop started off his career with the popular Melaka band Ghost Riders in the 1960s, before branching out to play in various two and three piece bands over the years.
On the keyboards he could play a bit of everything, from Branyo – Jinkli Nona and the like, to R&B, and all the latest pop songs, songs that made people want to dance like the Cha Cha, and slow dance tunes. Up to when the pandemic put most musicians careers on hold, Pop had been a regular feature at the Malacca Club Rotunda in Tanjung Kling, on Sundays from 6pm to 10pm.
Portuguese community leader and activist Michael Singho shared that he had known Pop for a long time more as a member of the community than close friend. "I was not among the fraternity of musicians like he was, and I left Melaka for KL during my early adulthood. Still I know him as a very affable person, a good Catholic, a veteran, consummate musician and a good singer whose delivery of the old standards and songs from the sixties was remarkably memorable.
"He was also very supportive and active in the Church, always willing to give a helping hand and was a mentor to many young, budding musicians. His involvement in music goes back a long time; coming from a music background with the Senior Moissinac (Pop's pop Theodore) being a musician himself and the Instructor of the St. Francis Church Choir. Pop's brother, Emile, was a Radio 4 veteran DJ and also a singer-musician."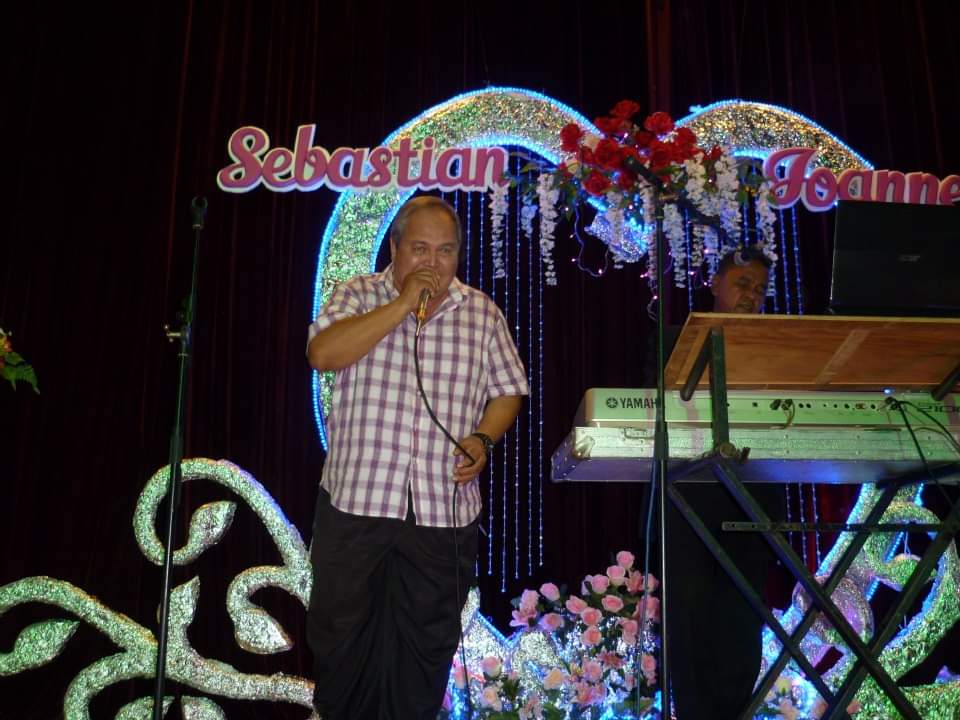 Singer Lyia Meta remembers growing up listening to Pop. "He would sing during weddings held at The Town Hall in Melaka Town. Pop was the staple musician for weddings and was almost always the band at these events," she said, adding that a few years ago, Pop's house burnt down due to an electrical failure. "(My husband) Zack and I were a part of a fundraiser held at the Portuguese Settlement that was organised to help raise funds for him."
The year was 2016, and many will remember how, like Lyia and Zack, pretty much everyone in the community rallied round to help out Pop.
"When he lost his house in the fire, the whole community spontaneously came together to chip in so he could rebuild his house. It was not just here in Melaka … but the whole Eurasian diaspora, from KL, Singapore, Australia. It truly showed the measure of the man that Pop was," said Colin Goh. "He was a wonderful guy, very humble, always willing to do something for you. The community loved him."
Goh, a history and heritage enthusiast, explains that the Moissinac name has French origins. "Uncle Dodo (as Pop's father Theodore was fondly known) came from Penang and married into the Dutch Westerhout family here in Melaka."
Goh has an extra special memory of Pop – that he was part of the band that played at his wedding reception at the Alor Gajah Town Hall in 1970. Four decades later, Pop was getting the crowd dancing at Goh's son Daryl's wedding too!
The Star arts editor Daryl Goh said: "In the Melaka music circles, Uncle Pop has been an unsung hero figure – be it playing the country pop classics of his era in the live scene, or planning a church choir performance. He lived for music and was well-loved by many who knew him down the years. A special memory for me was when he agreed to play at my wedding in Melaka. It was such an honour because he played at my parents' wedding in 1970. He bridged the generations so effortlessly on stage, and will be sorely missed."
Pop's funeral takes place on Nov 24, 2021 at the St Francis Xavier Church in Melaka, at 10am. The musician is survived by his wife Jennifer Amy Carvalho and children, Trixie Ann, Deana May, and Rueben James.