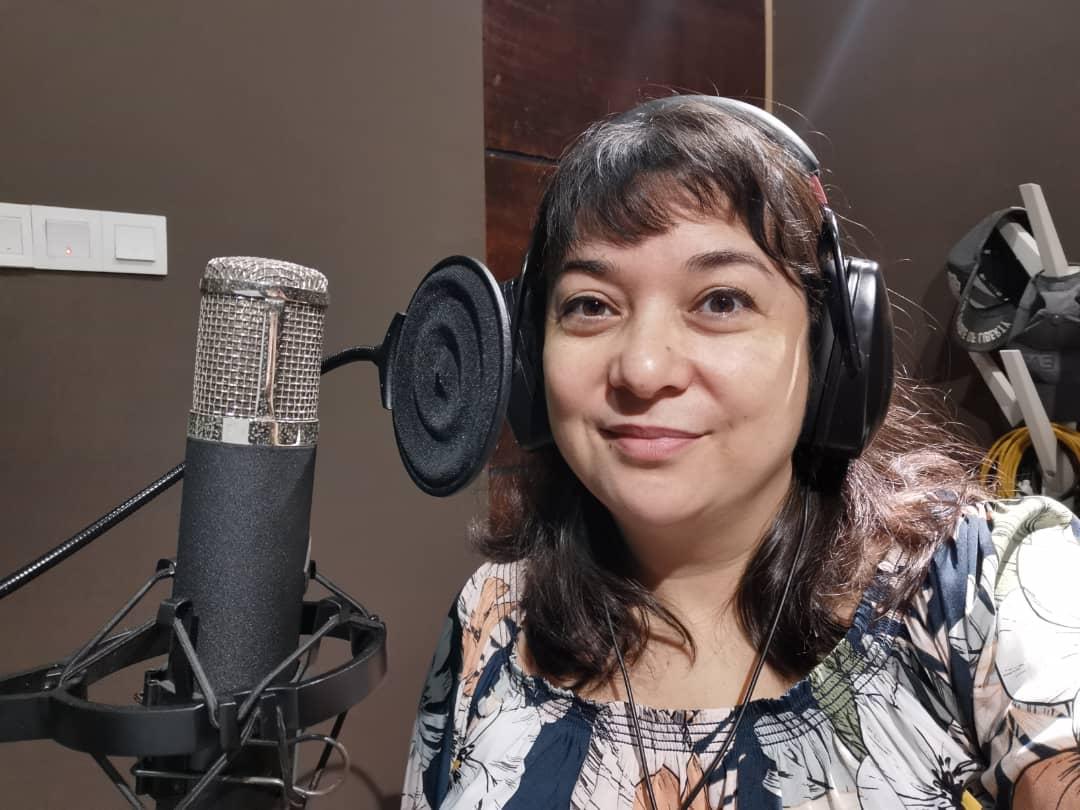 Ever thought about being a Voice Actor? Vocal coach Joanna Bessey shares a bit about what voice acting is all about.
By LENNARD GUI
At a time when you can't see someone's lips and mouth move when they talk because of the masks we wear, it's become even more important to get your choice of words and the tone of your vocals right to get your meaning and intentions across.
That's where award-winning actress and director Joanna Bessey can help. With her "Learn Voice Acting" classes and workshops, she's also helping aspiring arts practitioners and theatre actors master professional voice techniques. 
BASKL caught up with her from a distance and asked her first and foremost, what does it take to be a voice actor? We've all done funny voices to get a giggle or laughed at badly-dubbed TV shows and movies. But does someone really need a specific type of voice or maybe a talent for accents to bring different characters to life without being seen?
"Yes, being a voice actor means you need to have a good connection with your instrument – your own self!" says Bessey. "This involves being able to express emotions and situations with only your vocals, while taking inspiration from the character you're playing."
Bessey knows what she's talking about. She has done hundreds of voiceover jobs for commercials and corporate videos over the past 20 years. She was once a radio presenter, the voice of Eve in the videogame No Straight Roads, played various characters in animation projects like Super Tots and Mustang Mama, and dubbed anime productions like Pichi Pichi Pitch Mermaid Melody.
"One challenging but fun job was dubbing a very popular South American drama series (Las Vegas) for hundreds of episodes," she added. "It was pretty hilarious when two or three of the actors I dubbed for were in the same scene!"
Her experience eventually led her to become the voice director on the movie Bola Kampung. She said: "Often when voice actors are recording, the animation hasn't been done yet, so you're basically in a small dark padded booth with only your imagination and the script to feed your performance in the scene. So a key element is developing a vivid imagination, as well as knowing how to control your breathing. And if you can do different accents, well, that's even better!"
Having been on stage, on the radio, and feeding off the energy of a live audience, Bessey adds that there are plenty of pros to being a voice actor. One which she particularly enjoys is not having to get dolled up for a character or the cameras. "Oh yes, it doesn't matter at all what you look like when you are a voice actor!" she said with a laugh.
"What matters is whether you can voice the part convincingly or not. Creating all sorts of different voices, tones and energies is great fun and can be quite liberating – especially in animation where the sky's the limit when it comes to imagination."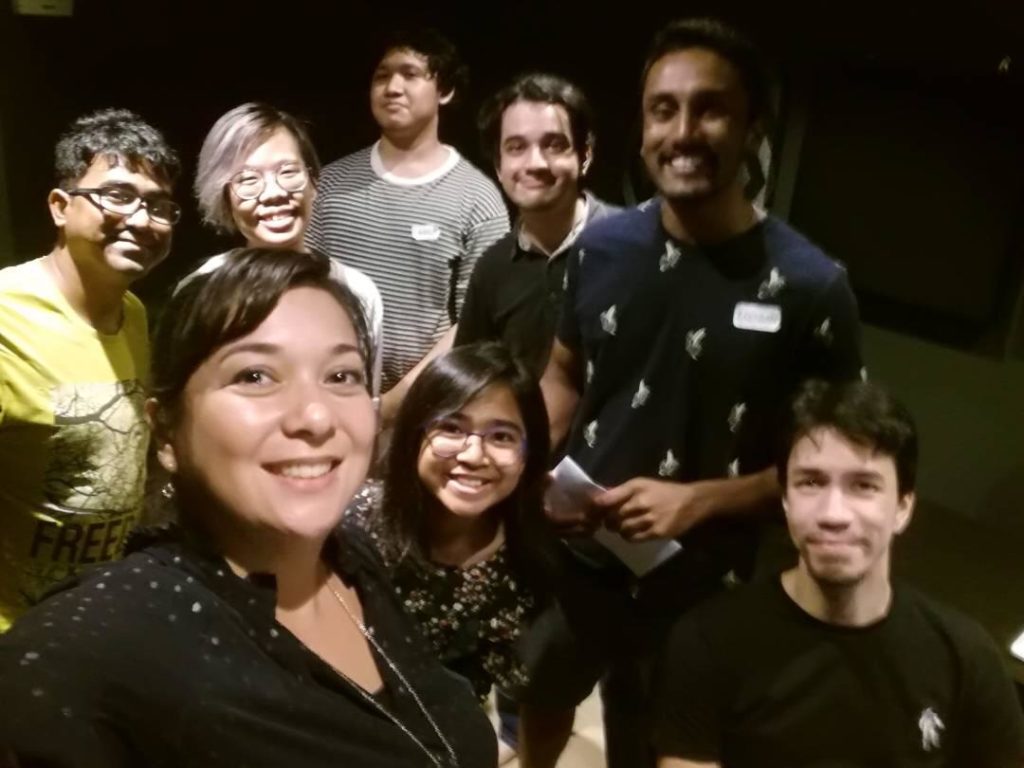 Being a vocal coach and voice acting teacher, Bessey said every session with her students starts with a lot of standard actor warm-ups, breathing techniques and voice projection training. "Then from there, we slowly build the layered skills required to guide the artists on creating their animated character voices. So that includes analysing the script as well," she added.
Like everyone, Bessey has her favourite voice actors. There are some characters she just can't imagine being voiced by anyone else. "Wow, we have so many awesome ones in Malaysia," she pointed out. "Ida Rahayu, Azman Zulkiply, Na'a Murad, Tria Aziz, Gavin Yap, Marina Tan, Steven Bones… I've worked with all of them. We have a great deal of talent in the local animation scene, a lot of whom have benefitted from developing their skills, thanks to assistance from the Malaysia Digital Economy Corporation."
On the international front, Bessey names Bart Simpson's voice actor Nancy Cartwright as her No.1. "She's amazing!" said Bessey. "I was lucky to meet her when I was an intern for her management company. She was so lovely and so tiny! She's shorter than me! Tara Strong who voices The Powerpuff Girls is another impressive and fun vocal actor." (If Tara Strong sounds familiar, it's because she also voices the Miss Minutes animated character on the TV series Loki).
Bessey also added that she visited Pixar Animation Studios on her first trip to San Francisco in her early 20s and got to meet voice actor John Lasseter on A Bug's Life, but "I didn't realise who he was when he introduced himself. Duh! I was just starting out as an actor back then and had no idea about the animation industry. If I had the wisdom of retrospect at the time, I would have kept in touch with the people I met there. Oh, youth! I was so dumb. Oooff, I wish I had a mentor to guide me!"
If you're interested in taking a voice acting class, you can visit Enfiniti Academy and fill out a contact form. Workshops should resume after the MCO.