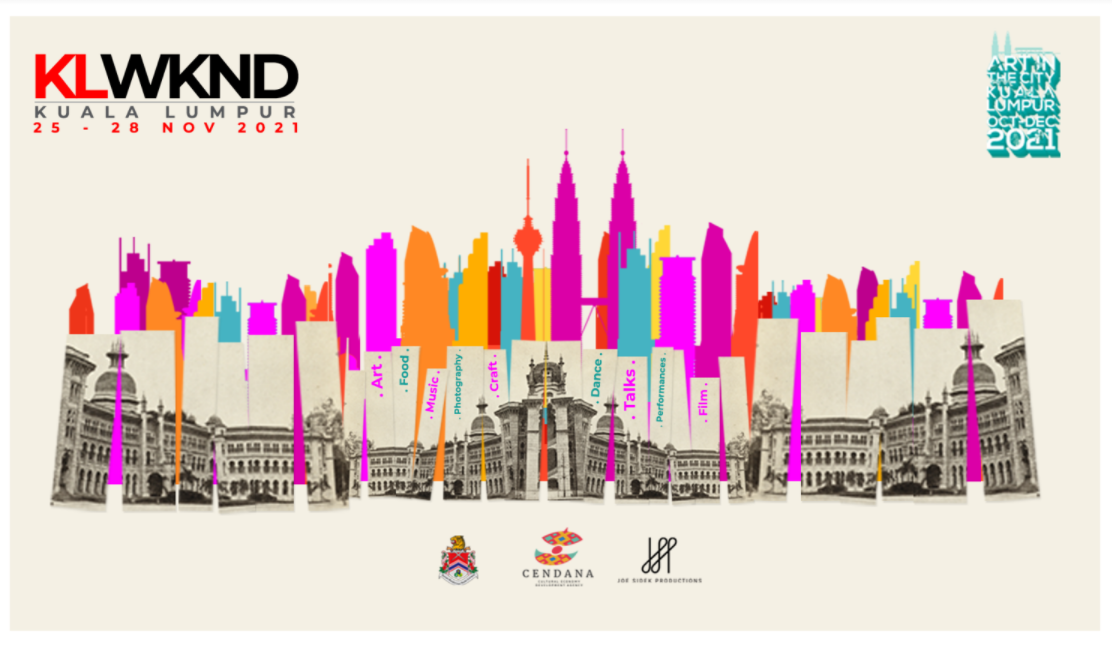 If you haven't already heard, there will be a takeover of arts programmes and activities filling various venues around downtown Kuala Lumpur in the next four days ... Time to get out and have some fun!
By JOAN TAN
KLWKND is a series of events happening from now (Nov 25-28) encompassing several clusters of "festival villages" at hotspots including Panggung Bandaraya, The Godown KL, REXKL, High Street Studios (along Jalan Tun HS Lee), Muzium Telekom, GMBB and The RuMa Hotel. If you're looking to rediscover the city through the arts, KLWKND is where you need to be this weekend!
FIRST STOP: ARTISAN MARKET & DISCOVERY | CENTRAL MARKET PASAR SENI
Top on my to-check-out list includes popping into the iconic Central Market/Pasar Seni during KLWKND as there will be a myriad of unique and exquisite local crafts and artistry on display, and retail like no other! You won't want to miss checking out in-person the exclusive creations, crafts, artworks and products that showcase local creativity at its finest, sourced from all over the country to present a curated marketplace for one-weekend only!
There will also be a marketplace for all avid plant collectors, fans and lovers! Rumour has it that there may even be some rare and exquisite plants, so come and take a stroll and pick up a pot or two.
If you've planned it just right, there will also be live performances by various local performers in the afternoons, from percussive beats to public theatre and contemporary gamelan, make it a date in your diaries!
SECOND STOP: INSTALLATION AND SHOWCASE | THE GODOWN KL
Dubbed the Bamboo House for good reason, this venue will showcase a plethora of content about the diversity of bamboo as a material. Come to explore mesmerizing craftsmanship in sculptural forms, view photographic displays of bamboo-made installations from around the world, experience the wonders of artistic performances using bamboo instruments and even visit a pop-up shop by eco-conscious local brand, Kualesa.
If you're one to check out the city as night falls, do head back to The Godown and experience a highly anticipated artistic intervention of the space as a new 'Star' is born again. If you're an avid follower of the works by light artist, Jun Ong, you'd be excited to know that there just might be a "starburst" of action as he recreates a variation of one of his best-known works right here in the centre of Kuala Lumpur. Come and check out Star/KL.
THIRD STOP: EXPERIENTIAL & IMMERSIVE | HIGH STREET STUDIOS, JALAN TUN HS LEE
Every now and then, it's safe to say we'd like to find an escape (of sorts) but where to in the heart of the city you may ask? Come and immerse in soundscapes, experiential visual rooms, and screenings that will transport you to an alternate space (temporarily). If you need a breather or to escape the city without going too far, come and explore Forest In The City activations and take a moment to rejuvenate, refresh, reconnect and be reinspired by nature.
FOURTH STOP: ART AND DIGITAL | MUZIUM TM
Muzium Telekom relaunches as a hub during KLWKND to present a showcase of art and technology traversing through time, space and ideas. Presented through a curated series of artwork collections, media and VR; that brings technology, innovation, development and artistic expression all in one place. There will be lots to explore!
FIFTH STOP: BATIK & MURALS | GMBB
Promising a colourful display of the history, development and beauty of batik all in one space, GMBB plays host to this incredible exhibition that shines a light on the iconic age-old practice in new dimensions. There will also be art murals by local artists created specifically for the site inspired by batik motifs. Visitors are invited to come on over and check it out!
SIXTH STOP: EXPLORE & DISCOVER | REXKL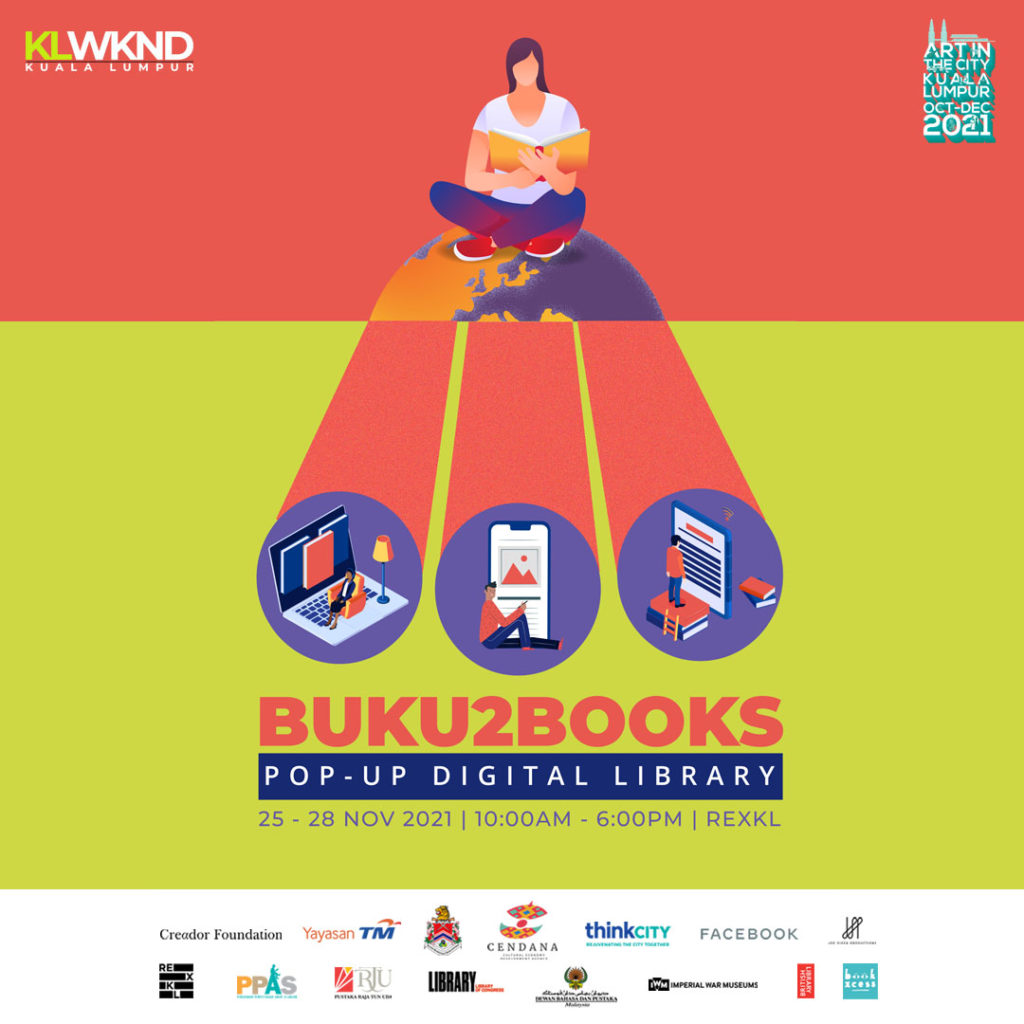 If you enjoy those quiet moments poring through books in libraries and discovering never-before-seen historical documents, manuscripts and press photographs, you've got to check out the free pop-up digital library only during KLWKND. Brought to you by partners near and far such as Selangor State Library, US Library of Congress, The British Library, Imperial War Museum and others, BUKU2BOOKS welcomes you to explore a curated collection of digitised material telling the story of Kuala Lumpur and Malaysia amassed from different institutions around the world, all accessible through technology!
This will definitely be a quiet but non-the-less exciting gem within KLWKND which will take place inside the newest BookXcess at REXKL. Come this weekend and look for the dedicated spots to peruse the digital content as you'd be one of the very first visitors to check out this space!
For the full list of AITC activities, click here.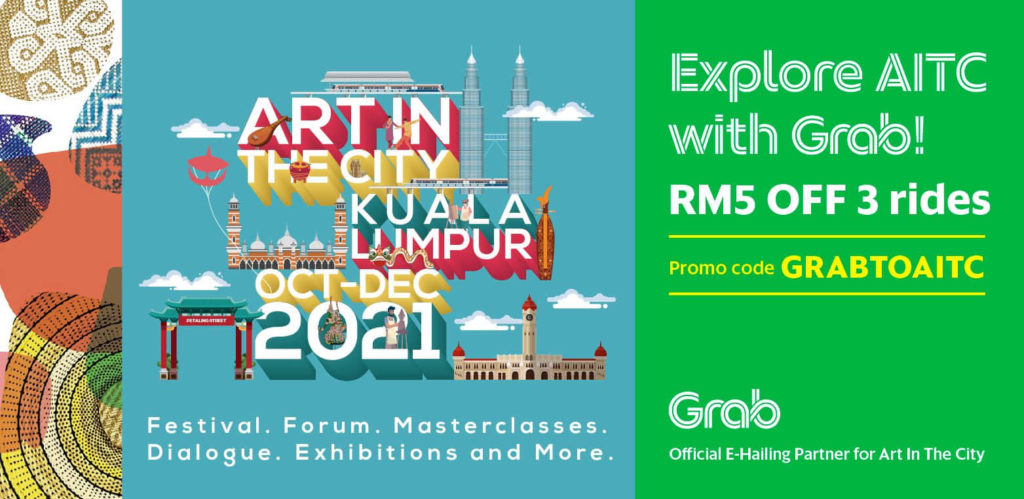 As the official e-hailing partner to Art In The City 2021, Grab will be providing exclusive Grab rides promos of RM5 off 3 with the promo code GRABTOAITC to provide convenient, safe and affordable access to and from the various event and exhibition locations during the festival.