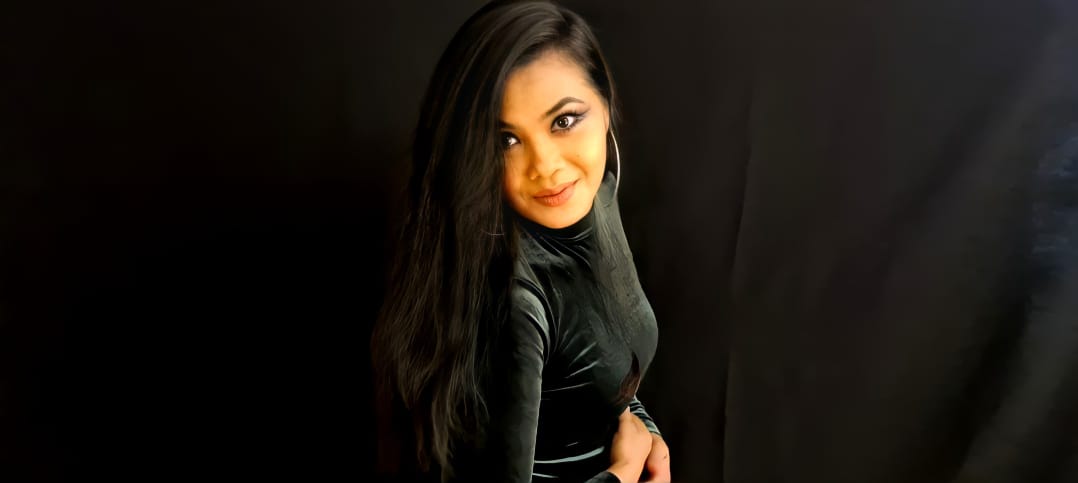 With more than 20 music award nominations to her credit, all on the back of one EP and over a dozen solo singles, Lyia Meta is crafting her own path to success.
By LENNARD GUI
When you think of Malaysian artistes who have made an impression on the global music scene, the standard image that pops to mind are mostly sweet girlie indie singer-songwriters like Zee Avi or Yuna. But not Melaka-born Lyia Meta, a deep-voiced soul singer who powers through like thick molasses.
She's an internationally recognised performer who first scored a nomination for Best New Artiste at the 2016 Anugerah Industri Muzik (AIM) for her debut recording This Is Lyia, and eventually went on to win the 2018 World Music Artiste Of The Year and 2019 Artiste Of The Year (Multi-Genre) categories at the Josie Music Awards, a US-based ceremony that honours independent musicians and entertainers worldwide. If you follow her on Facebook, you'll have noticed that ever since then she's taken part in and won accolades and recognition on various radio and online platforms.
With her Malaysian-Portuguese paternal and Sinhalese-Chinese maternal heritage, you could say she was born to sing. She has more than 20 other music award nominations to her credit, all on the back of one EP and over a dozen solo singles. On top of that, she's also a visual artist and her artwork is a stunning expression of her creative vision.
Speaking about her roots, Lyia tells BASKL, "I grew up in various parts of Melaka – the government quarters in Garden City, the neighbourhoods of Semabok and Ujong Pasir – and my dad was both a folkloric artist and the lead singer of the Kilat Band, so he really gave me a glimpse into the world of arts and music from a tender age."
She remembers fondly: "I used to watch him paint on huge canvases and marvel at the bold strokes he made with his brushes, mainly watercolour paintings of kampungs in Melaka, and iconic historic landmarks. At the same time, we were always surrounded by music, so my love for the arts grew from his influence."
Being a Melaka Eurasian, you'd expect her musical journey to go through the church choir path, but she says that was never the case. "I was never expected to be artistic or creative because of my ethnic heritage. Music and art were just things that were around us all the time. It was our only source of joy and entertainment. We didn't even have a TV – well, not one that lasted because it was always a secondhand set!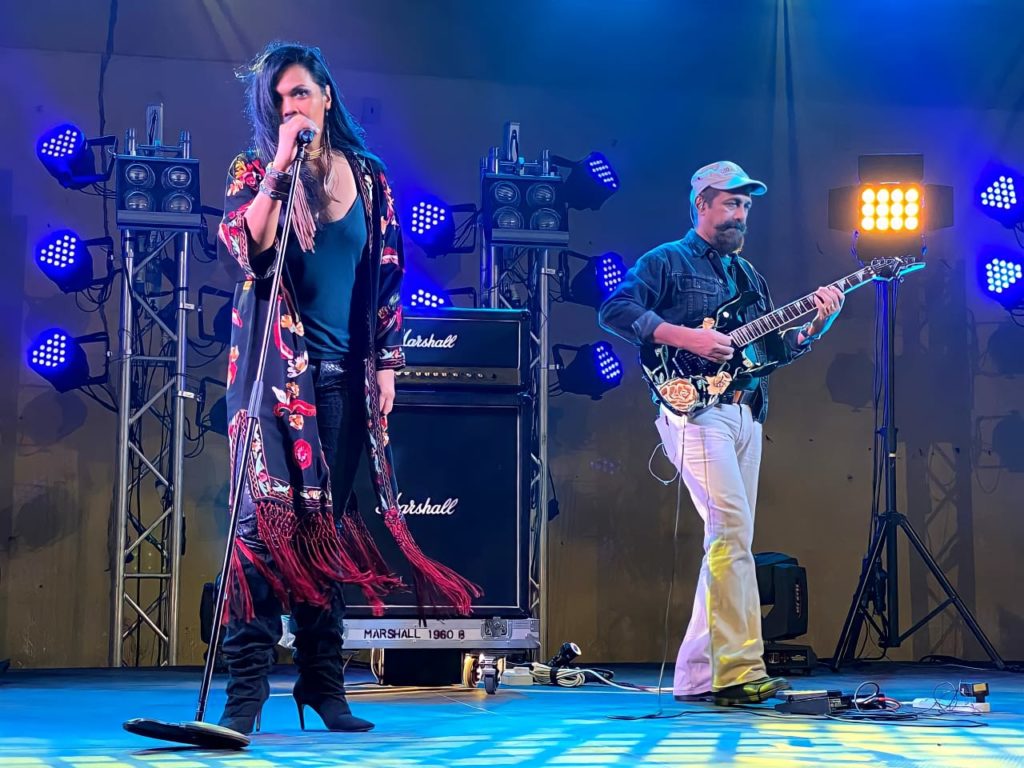 "But we could always depend on the radio and what few cassettes we had, and back then we were listening to four-track cartridge tapes. It was truly a glorious and passionate time," she recalls.
As she developed her own artistic and vocal skills, Lyia discovered her natural-born ability to paint and make music. Today, being acknowledged for it in and out of Malaysia, she says, is something almost strange to her. "To tell the truth, winning those awards were surreal moments," she admits. "All I wanted was for people to hear my music, and as a multi-genre performer and entertainer, I have varied styles of expressing myself through songs, be it my own compositions or my interpretation of works from other songwriters."
"As a visual artist," she continues, "that's just an extension of my involvement in the arts and another way of expressing what's inside me also."
Like a lot of great musicians, the road to success hasn't been easy nor paved with gold. "Oh, I think I've paid my dues a hundred times over," she says. "Being a full-time performer and a live-scene entertainer, I've held residencies in some really tough venues. I've had to deal with overzealous crowds, catering to all levels of society from law-abiding citizens to criminals to the elites. It's not always five-star hotels across Malaysia!"
She's also had to face the challenge of being a Malaysian artiste and therefore automatically considered a world music entertainer on the global stage. "To be honest, I've never felt like a world music artiste despite earning awards in that field," she says. "It's really the work you put into your craft and your delivery that matters – and anyone who knows me knows I'm my own worst critic.
"And it's not about the awards either, although I'm honoured for the recognition," she adds. "It's about your body of work and your ethics. The hard work never stops – there's always another challenge or one more hurdle."
That said, nothing could have prepared Lyia for the toll of the pandemic and the ensuing crisis. But she's managed to flip things around and channelled her anxieties into her music. "It compelled me to release We Are Lords, which is quite a dark song born from the helplessness we musicians have had to deal with when our world stopped and the scene fell silent," she reveals of the track she submitted to the Grammy Awards for consideration.
"It touched on all the upheaval that came with Covid19," she says. "I think listeners who loved the song could relate to the lyrics, even if it was not in my usual style or genre. I've also collaborated and written with various composers around the world to release several singles during these dark times. My latest recording took me back to the US where I worked with songwriter Denise Dimin and producer Bob McGilpin for the EP 15013".
As for her thoughts about the Malaysian music industry in the current situation, she's blunt about what's needed to keep the scene alive. "If we're going to survive, we're in dire need of help," she says. "Short-term financial assistance is appreciated, but there's nothing like performing for a live audience and earning your keep. Independence, freedom, cultural and racial unity – these are the things I was taught and want to experience again."
For more on Lyia Meta's music, you can check out her artist page on Facebook. For her art go here.