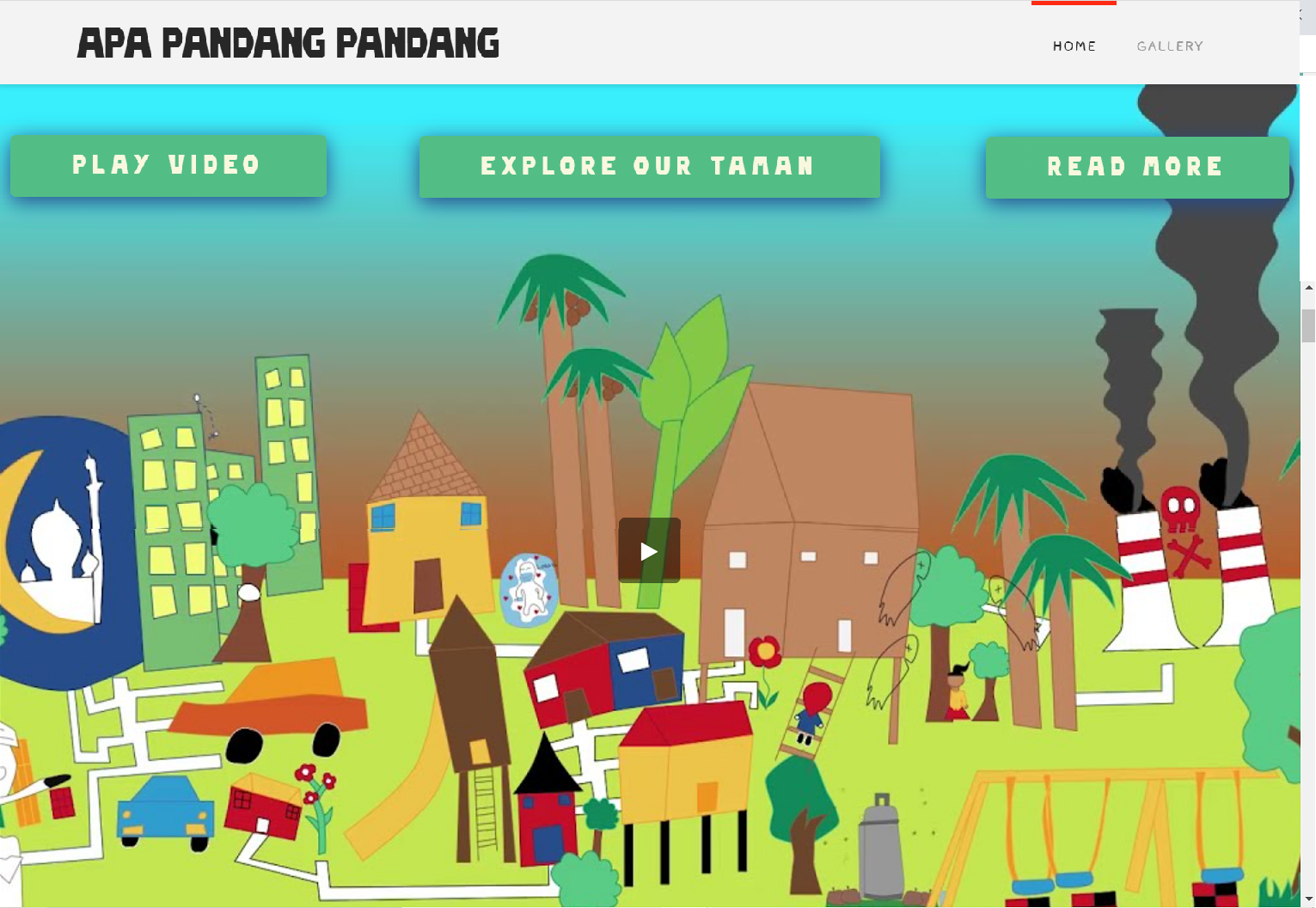 From playing on bucket drums to drawing superheroes, these urban youth from B40 communities have learnt novel ways to cope with their challenges and become valuable citizens.
By ANN MARIE CHANDY
At first glance, Apa Pandang-Pandang? may not seem particularly fancy. It's just a collection of artworks by children, which has been turned into a website.
But take a few moments to learn the story behind the project and you might come to realise how important a venture this is to the "GoodKids" who were once disconnected from the rest of society and recently on the verge of dropping out of school due to lack of digital access during the Covid-19 pandemic.
According to its founders, GoodKids is a social enterprise that aims to empower youth by helping them build self-confidence, creativity and encourage self-expression using performing arts.
"We started in 2015," says the unassuming Koggelavani Muniandy. "My uncle, Balasubramaniam Somasundram, one of the cofounders of GoodKids, a counselling psychologist, had been doing many counselling and motivational programmes for at-risk kids. He came to realise that these programmes don't really work because they are very short term and you really aren't tackling the root of the problem. He discussed it with his daughter Naaraayani and me, and we decided to try the arts, music and theatre as a method to interact with the children instead."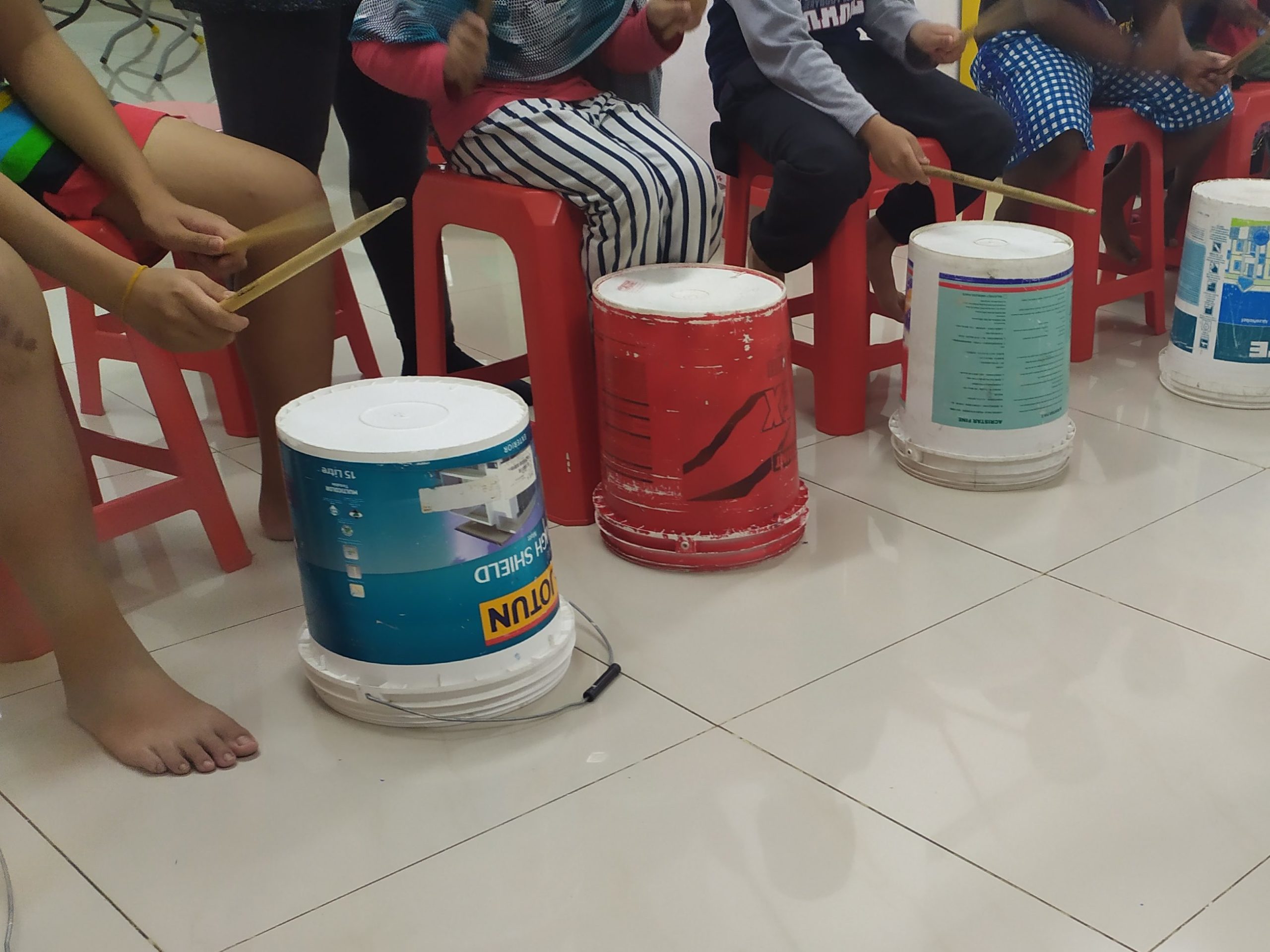 And that's how the GoodKids' Performing Arts classes started, using theatre, bucket drums and art for children from the B40 community, which comprises families with a household income less than RM4387, and make up at least 40% of the population.
Many of these urban poor youth grow up in dysfunctional families and in non-conducive environments. They lack early stimulation and are forced into an education system that focuses on academic achievement and not living skills. They end up not being able to cope and drop out from school early. Which is why the founders and trainers at GoodKids strongly believe in equipping these young people with the right tools for them to discover their full potential.
"We began running classes in schools, shelter homes, at the People's Housing Project (PPR) flats. In 2020, Cendana decided to fund our project in the PPR community, under the arts organisation fund. I think we are the first social enterprise that is being funded," Kogge explained. "But when the pandemic hit, we couldn't have face-to-face classes anymore, and we realised that we needed to change our method of teaching. That's why we went into Visual Arts. Our art teacher Thavarupani Subramaniam had already been conducting art classes for the children in the PPR community so many of them were already familiar with it. Drawing is one of the ways we used to get the kids to reflect on their emotions."
The GoodKids programme moved online, delivered art materials to the kids, raised RM8000 (through crowdfunding) so they could provide phones for all 50 of the students, and came up with the idea for a website.
"We usually put up a production as a culminating event to our programme," said Kogge. "But this year that would not have been possible and so we had to figure out how to keep the kids excited. We initially planned an exhibition, but with the Movement Control Orders, that was out of the question also. Then, when we put all the artwork together we saw that there was a very strong storyline emerging, coming from the kids. And that's how Apa Pandang-Pandang? was born."
Here Kogge shares their story:
What is Apa Pandang-Pandang?
It's an interactive website that features GoodKids' artwork and is built around the themes of resilience and superpowers. Three young superheroes, Tony Lightning, Puteri Ka-ching and Ozo, take you through the lives and challenges of these urban youth, tackling problems they commonly face in their home Kuala Lumpur, including bullying, dirty surroundings, noise and air pollution, and even the dreaded Coronavirus. The website features a video, games to play and a gallery of the kids' artwork, among other things.
How did it start?
The kids had already built a strong rapport with the team, so they felt safe expressing their emotions. When we told them to draw their houses during the pandemic, they felt free enough to highlight personal issues. For example, one child said: "Saya takut kehilangan mak dan ayah" (I am afraid to lose my mum and dad).
We put the artwork together with some of the self-expression modules we had created in early 2020 and asked the kids "If you had a superpower how would you get over your challenges?".
We wanted to keep the kids' narrative intact, so we got a team together and we began curating the artwork and extracting text that they had written. We also got an illustrator, web developer and videographer to put everything together.
Why is this project so important?
People need to know what is happening in our own backyard. This is Kuala Lumpur, our home. We are quick to speak about the development that takes place, but there's also a huge population of children growing up in non-conducive environments whom we are not paying enough attention to.
We want people to know what is happening. If we don't tackle these issues now they are bound to come knocking on our door in the future. When kids don't have access to education and proper support to facilitate their emotional and mental growth, they tend to drop out of school and often land up in lives of crime. In reality, they are simply looking for acceptance.
People need to start understanding that this is a big and real problem. If everyone in the community plays a small role, we can make a difference.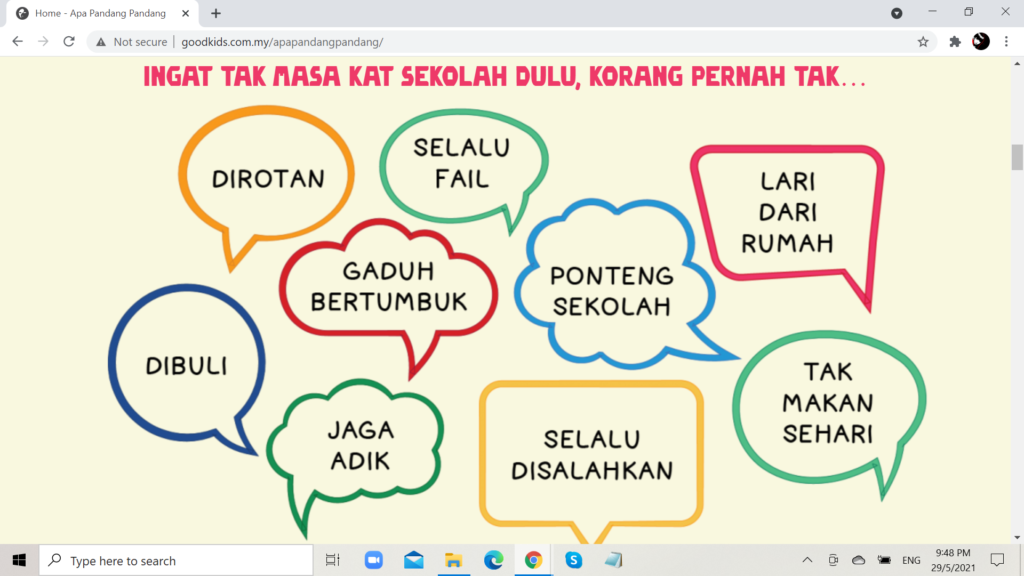 What do you hope the site will achieve?
We are only reaching out to a small number of students at the moment. And our modules have not been digitally organised yet. They were put together in a very ad hoc manner because of the pandemic. However, we have come to realise that the material we have is very transformational, and we want to give more students access to it. So it is our mission to develop the GoodKids Digital Academy.
When we raised the crowdfunding money for the phones this year, the government's recovery plan Penjana gave us a matching grant to develop a Learning Management System. This system is now ready, and we are working on converting it into an interactive digital medium. For this, we will once again need funds.
But we hope to be able to raise these funds because now people will be able to see the effect of these modules, how the kids are responding, and how comfortable the kids are using the arts.
In short, GoodKids aims to set up the new Digital Academy that will continue to encourage self-expression and provide access to education for these at-risk children.
After we have put all our modules online, we are hoping that we can also pitch this programme to the Ministry of Education because currently no one is paying attention to mental health and self-empowerment content in schools. It's very academic oriented and not facilitating growth especially for kids who are below average.
How can society help?
As an individual, who has education and access to a little bit of funds, you can always become a mentor for a child… that would be helpful. All these kids really need is someone they can trust to give them a little bit of guidance.
What are your own feelings about the programme?
I am currently doing my Masters in Education, majoring in Guidance and Counselling. For one of my assignments, I had to interview a student, who had already completed the GoodKids programme in the past and had also just finished her diploma. I asked her how the programme had affected her and what she said really lifted my spirits. She said GoodKids helped her develop resilience and learn how to cope with a lot of things that kids who come from broken families have to face. She was once embarrassed about her family, but through this programme she started to feel accepted and develop good feelings about herself.
Only after speaking to this student did I realise that what we are doing has a long-term effect, that is going to affect these kids into adulthood and probably further into their lives. Getting that validation was really good. I know now that we need to have more of these types of programmes for us to progress as a functional society for everyone.
Check out Apa Pandang Pandang? here. You can also listen to the BFM podcast in which Sharmilla Ganesan is joined by guests to review the exhibition and discuss the power of art when it comes to bridging gaps.