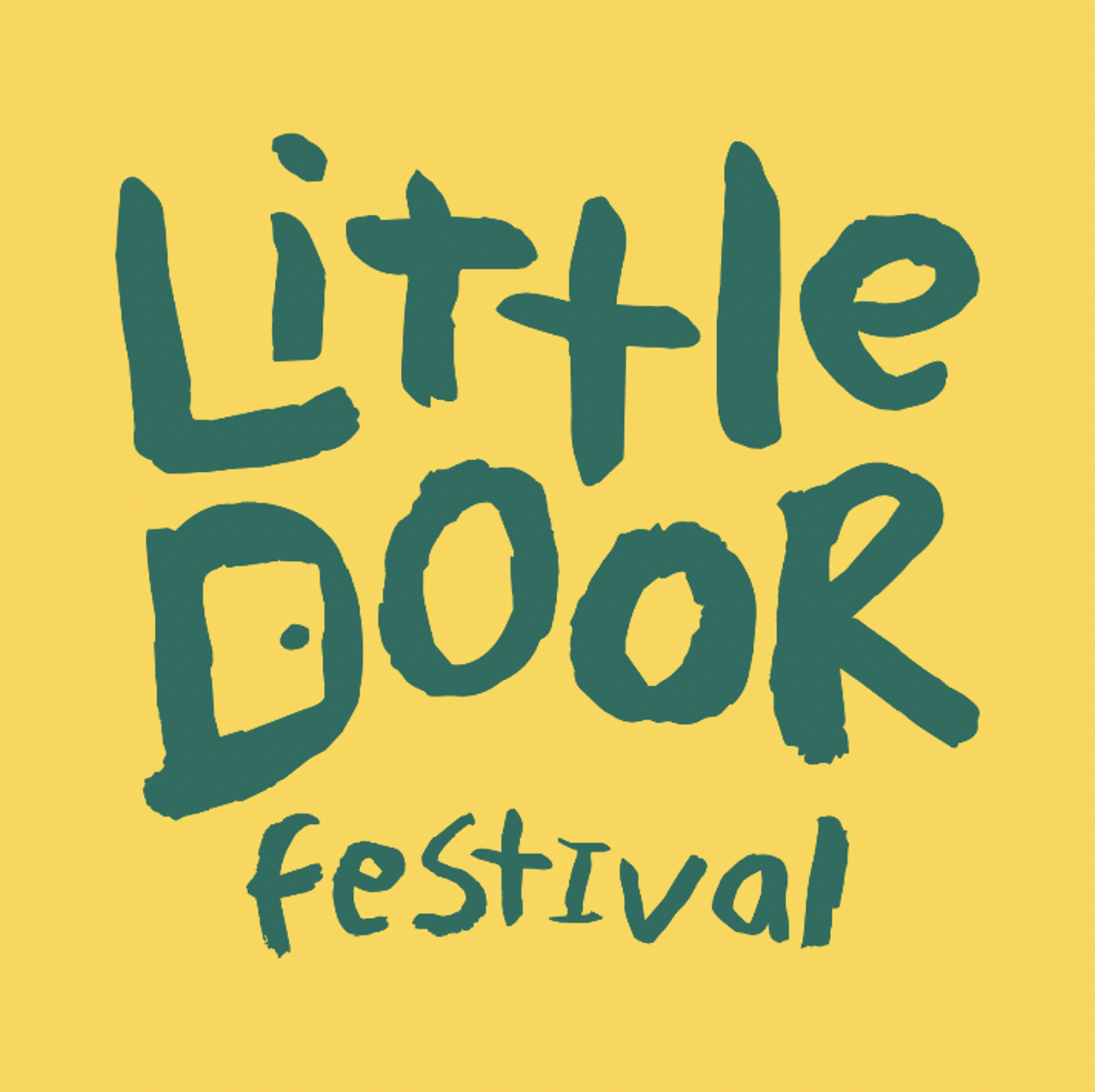 Art plays a valuable role in supporting children's social and emotional development. However, society tends to dismiss that notion in favour of pursuing science and technology. Little Door Festival, based in Penang, aims to open doors to empower children in expressing themselves through the arts.
By KOAY CHOON SEAN for Lensa Seni
International Child Art Foundation wrote, "Research indicates that a child who is exposed to the arts acquires a special ability to think creatively, be original, discover, innovate and create intellectual property – key attributes for success and social prosperity in the 21st century".
And yet, we continue to be guilty of berating the arts as second-tier knowledge. We see the expression of arts as being inferior to a science demonstration.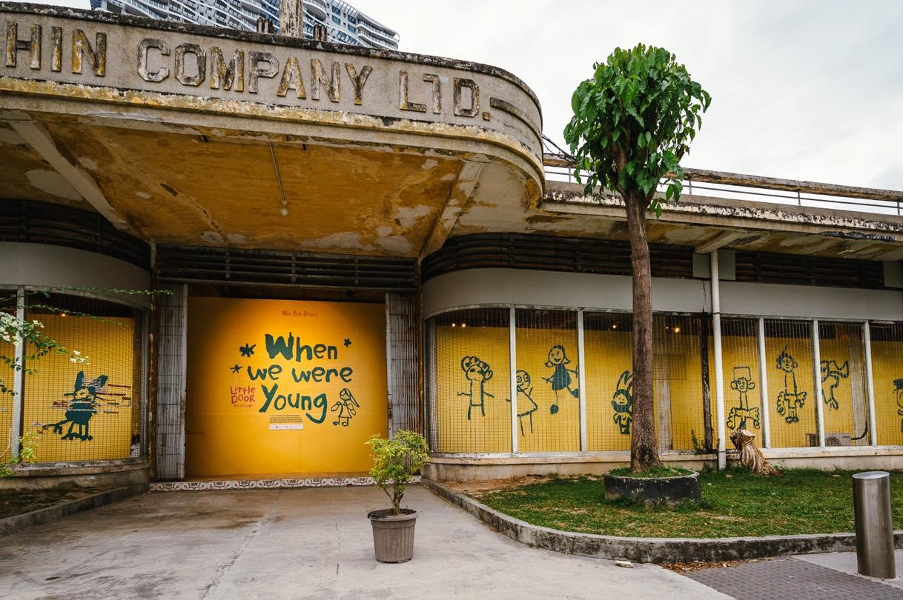 It doesn't help that society tends to relegate children's art exposure to mere colouring contests. We are responsible for restraining their creativity and curiosity, for dismissing their imagination, and for imposing upon them the delusion that the pursuit of artistic interests is impractical.
"We constantly speak about empowering certain groups of people to take ownership of their lives – to give them an equal chance to make important decisions. But we sing a different tune when it comes to our children. Are they empowered to express themselves through the arts? Why are we depriving them of the opportunity to learn more about the world, beyond science formulas and mathematical equations? How are we going to cultivate creativity in our future generation's thought processes when we sever their connection with the arts during the most important development phase of their lives?" asks Liew Kung Yu.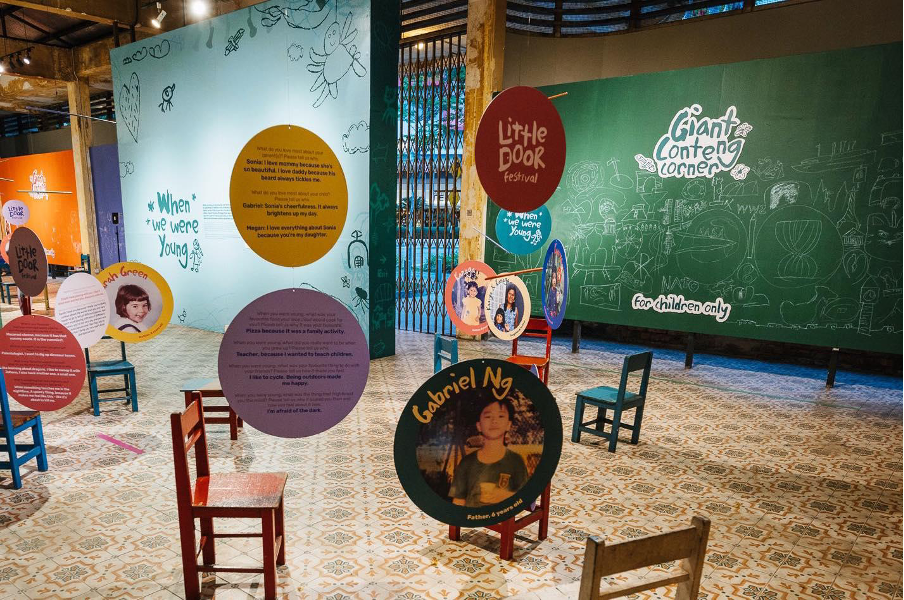 Liew is the Artistic Director behind Little Door Festival (LDF), a project positioned as "A Festival For Children, Inspired By Children". The LDF team intends to provide an alternative platform for children to experience curated content beyond their customary learning space – physical or virtual. The focus of the festival is clear: Empower, Engage and Enrich the children.
"We chose the name Little Door because it epitomises a fantasy-like, welcoming invitation to the children to enter into this space where they're in charge. It's not that big of a door somehow – so adults can't squeeze into it," Liew quipped.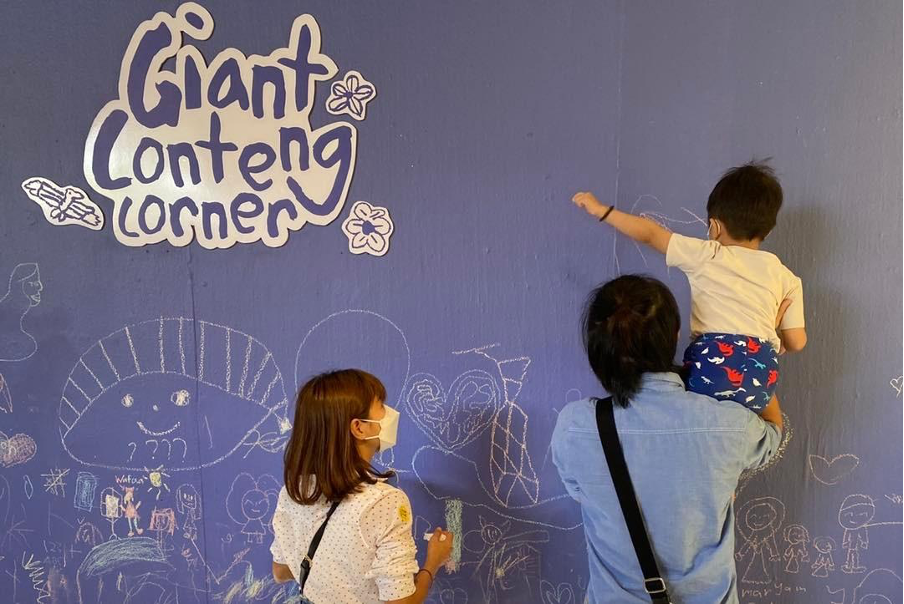 Liew is no stranger to the festival scene in George Town, Penang. He has been involved in the annual George Town Heritage Celebrations for three years, serving as Artistic Director. Despite his background as a visual artist, community engagement and workshops have become second nature to him.
In LDF, he decided to focus on the younger community and introduce them to a wider spectrum of the arts.
"The children excite me with their incredible honesty and passion. Those are merits that seem to diminish with age. I want to believe that the arts can be a medium to cultivate those values in children.
"I have always admired their carefree creativity and aesthetics. They see things in a very different way as they try to understand and interpret the world from their perspective. They're like sponges, constantly absorbing knowledge from things around them. But where can they channel their output without being dismissed by the adults?
"Here's where LDF comes in. We want to be the reagent that sparks a reaction to that question. Children can perform incredible things if we just give them the chance," said Liew.
And he has a mind-boggling story to back that up.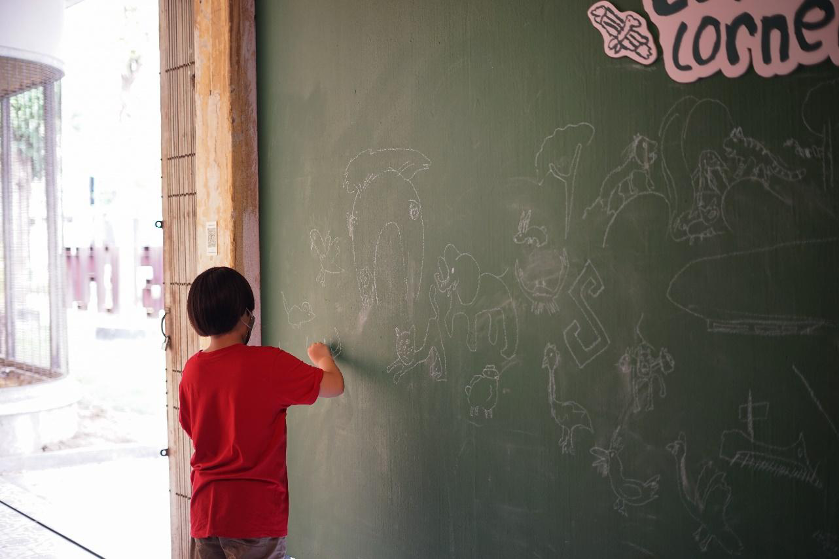 In the recent When We Were Young photo exhibition by LDF, the team converted five walls in Hin Bus Depot into giant content corners for children to draw on with chalk. Eleven-year-old John came along from an adjacent Taiwanese restaurant and took over an entire wall on his own. He filled it with sketches of The Creation of Adam (Michelangelo), Starry Starry Night (Van Gogh), Mona Lisa (Leonardo da Vinci), the 9/11 tragedy, and many other illustrations. Among them, he also embedded symbolic representations of the Seven Wonders of the World.
"Soon after that, his parents and grandmother came over to our exhibition space. We showed them his creative output on the wall, and they were completely blown away. I can vividly remember those moments. It exemplified the core of what we want to achieve through LDF.
"And here is the cherry on the cake: he challenged us to find and label the seven wonders on the wall, and we did – but it took us a while! We couldn't immediately remember them!" Liew exclaimed with excitement.
Getting people involved
Making a festival for children is an arduous task, but getting them on board was not LDF's greatest challenge.
"It took more work for us to convince the parents and the sponsors. Some parents weren't sold on the idea of using the arts to facilitate the social and emotional development of their children. That was why we decided to design the theme and structure of the current festival around the concept of "Family Together".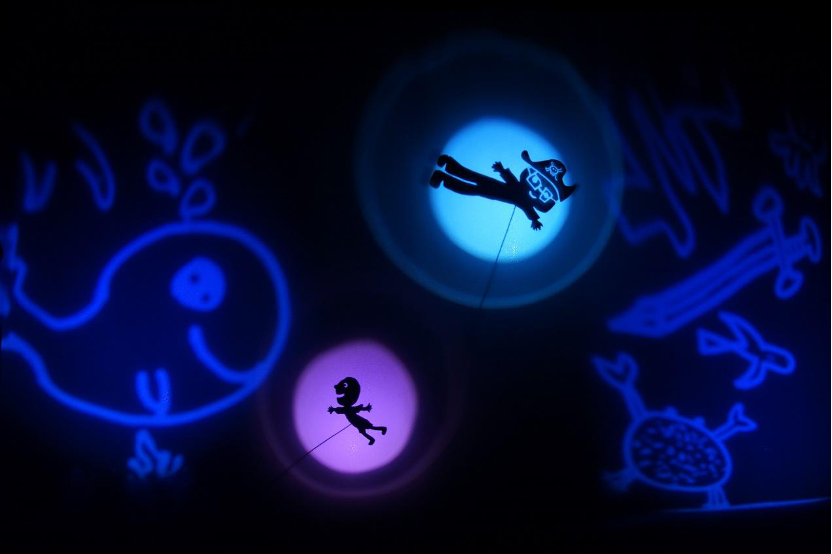 "You might not see it directly on a superficial level, but there is a wide divide when it comes to communication between the parents and their children. Technology has brought people closer, but it has also created a wall in real-life interaction. We want to use the arts to bring parents and their children together again – to do something as simple as communicating with each other.
"We see communication as a very important tool in establishing the foundation of what LDF is trying to achieve. When you talk, you get to understand. When you understand, you will consider ideas, thoughts, or imaginations," Liew said.
For sponsors, things weren't too different either. The question of return on investment (ROI) lingered.
"A festival for children is very distinctive. We can't expect a large number of visitors, and activities tend to cater to a smaller group to establish an intimate environment with the children. We have to make that expectation clear from the get-go," Liew asserted.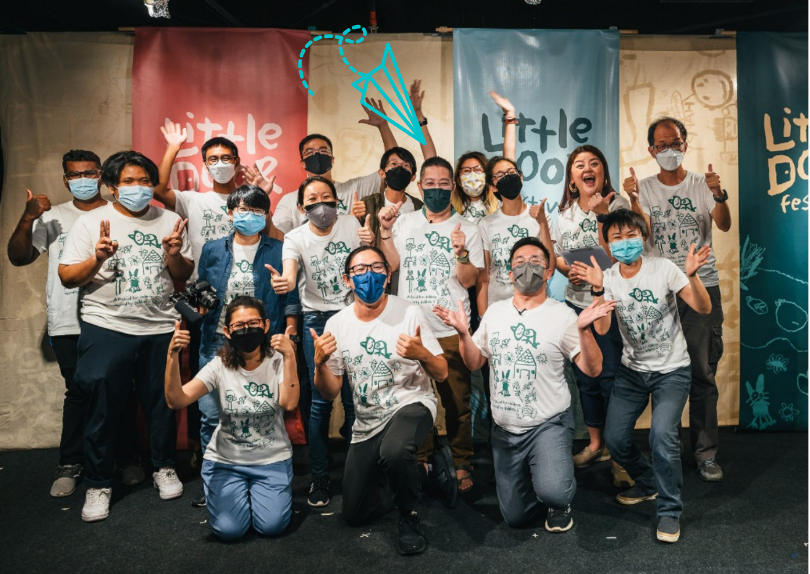 Thankfully, support has not been short. CENDANA came along as Strategic Partner through the PENJANA initiative together with other collaborators. Nevertheless, Liew believes that we can do so much more by taking cues from our neighbours around the region. He quoted the BICT (Bangkok International Children's Theatre) Festival in Thailand and Gulali Festival in Indonesia as prime examples.
"The concept of an arts festival for children is still relatively new in South-East Asia. However, things are burgeoning in that domain, especially in the urban areas. We need to have more creative activities for children that respect them as individuals in search of their identities in this world," said Liew.
Beyond the little door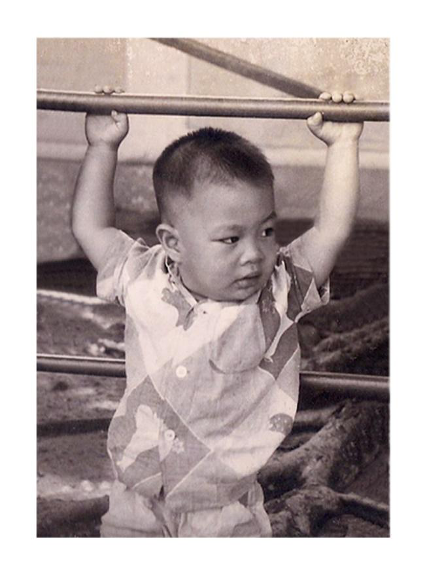 As the festival approached its final days, Liew recalled the LDF team's difficult journey since its conception. The pandemic made it impossible for them to initiate offline activities which were essential in building effective engagement with the children. It was also challenging to keep the momentum of the festival if there was a huge time gap between the programmes.
"Despite all that, the responses from our visitors and participants have been incredible. The stories we heard, the moments we captured, and the words of support we were showered with made it all worthwhile."
Little Door Festival (LDF) was organised by Persatuan Panggung Pintu Kecil Pulau Pinang and supported by CENDANA as its Strategic Partner, George Town Festival as the Festival Partner, Hin Bus Depot as the Venue Sponsor, Penang House of Music as the Venue Partner, and GMS Media Solutions as the Live Streaming Partner. The main event of the festival took place on Jan 15 & 16, 2022.
KOAY CHOON SEAN is a participant in the CENDANA ARTS WRITING MASTERCLASS & MENTORSHIP PROGRAMME 2021.
The views and opinions expressed in this article are strictly the author's own and do not reflect those of CENDANA. CENDANA reserves the right to be excluded from any liabilities, losses, damages, defaults, and/or intellectual property infringements caused by the views and opinions expressed by the author in this article at all times, during or after publication, whether on this website or any other platforms hosted by CENDANA or if said opinions/views are republished on third-party platforms.