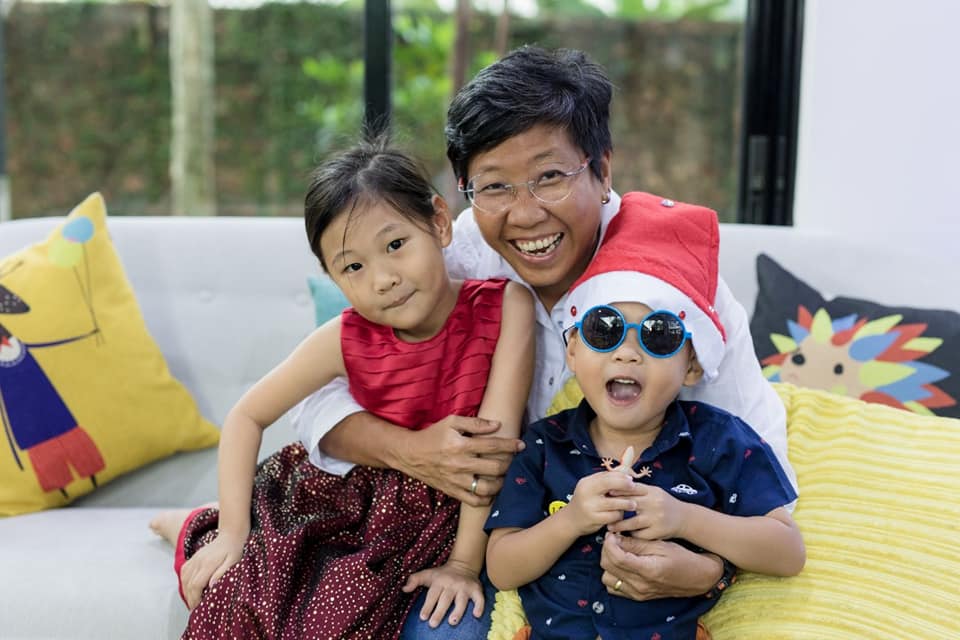 The founder of RED Communications shares shares the highs and lows she has faced over two decades of empowering women in the creative industry.
By SHAFIQUE DANIAL JOHARI
Born and bred in Malaysia, Lina Tan is a respected figure in the creative industry, having been actively contributing for more than 20 years. Tan grew up in the small town of Melaka, always watching television and seeing it as a way of communicating, conveying information and educating the people. "I used to watch Chinese TV shows when I was little," Tan shares with BASKL, in conjunction with its celebration of women for Women's Day on March 8 this month.
Tan, 55,s who now sits on the board of the National Film Development Corporation (Finas), has always been a believer of local talent. When she was younger, she would always wonder why there was a lack of local features. "Why aren't we telling our own stories, why did we not talk about Malaysian issues?" Tan shares. "I've always wanted to watch TV shows that I could relate to, TV shows that I would be able to enjoy."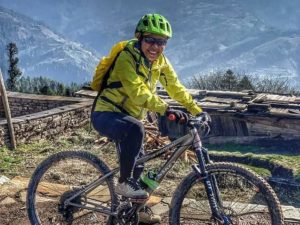 That was how the idea of RED Communications came about. It was about telling not just Malaysian stories, but woman-centric stories, and most importantly cultivating the abundance of local talent that our country has.
One of her early TV productions which gained a lot of traction was 3R, a show targeted at young female audiences. 3R stood for "Respect, Relax, Respond". It was a half-hour magazine-style programme which featured Azah Yasmin Yusof, Low Ngai Yuen and Rafidah Abdullah as its bright young emcees.
"At that time, the digitalisation change was happening in Malaysia but the topics discussed did not target women," says Tan, explaining why she wanted to create a show with the sole purpose of sparking these kinds of discussions in society.
"At that time, when we talked about women it's always about arranging flowers, fashion, make-up. It's not wrong but beyond that, there were certain issues that we are not talking about," Tan says. She wanted women to know that they can have different personalities and not every girl has to look flawless, one kind of shape and size and say the same things.
"Along the way 3R groomed many young women who are now leaders in society today, and touched the hearts of a lot of people," Tan says proudly of her achievement. "I have met young girls who said Wow! this TV show talks about periods, women's health and even issues with boyfriends!"
Through the years, there were definitely many challenges that Tan had to face in holding up the fight for women's empowerment. Among some of the earlier issues, she remembers, was censorship which raised eyebrows within the community. "For instance, the authorities were questioning why young girls were talking about unwanted pregnancies?" says Tan.
In those days, it was not often that you came across people talking about women's issues on TV. "Even until today, I think the main challenge of doing women's work is censorship. However, the challenges were very different then and now," Tan shares.
Today, another big challenge is being in an online world and dealing with its netizens. For example, Tan reveals how many "haters" abound on the subject of rape alone, and open discussions may not be a good thing for the community.
"They don't listen to what you say, they attack you personally and it's not nice. People will never say something rude to you like that in front of your face, but they are free to say it online," Tan says.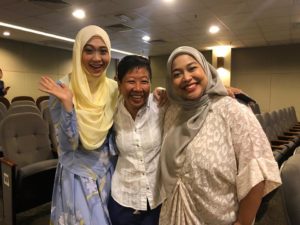 The entertainment industry is a really challenging industry. Especially in this digital era where people have already shifted to consume and express information in many different ways. As celebrities and public figures, women are always in the spotlight within the community. Tan says that this is also another challenge for women in the industry.
"For guys it's quite different. You can look selekeh or you look nice in a shirt," says Tan. For women she says that it's a totally different thing. For example, she says of a Malay girl, if "you pakai tudung pun susah, tak pakai tudung pun susah, people will still judge you." Tan also adds that she feels women today are freer to express and dress however they like but that also means people are freer to bash and critique the women of today.
BASKL also asked Tan on the challenges of being a female head of a production and she says that it is doubly challenging. "Let's take as an example a female director. Number one your crew is going to be made up of mostly men. Your cameraman, your gaffer, your grip are mostly guys because these are very physical jobs. Secondly, a woman gets married and she has kids so you can't just leave your kids and go off on a shoot … unless your husband is a very, very understanding husband."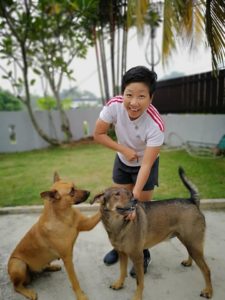 Tan says "production is tough because the shoots can last for long hours. From 7am till past midnight and the cycle goes on and on until the shoot is over."
From Tan's own experience, she has even heard critical comments coming from parents about women in the industry. Even parents will say "Why are you doing this job? Why do you work from early morning till late at night? What kind of job is this? Why can't you do something easier?" Tan adds, "Can you imagine if the woman is married? So, the challenges are there and these are real everyday life challenges that perhaps people don't see."
Speaking of the opportunities for women in the industry, Tan says that you can only have equal opportunity when you have an understanding society around you that supports you. "If you are an artist and you have to go for rehearsals, you need a very supportive environment to be able to go for rehearsals," says Tan.
How far have women come in the past 20 years in the context of the creative industry in Malaysia? Tan says: "Nowadays, you do see more and more women holding big roles such as Managing Director, CEO, Board of Director and producer. There are many more than before but you still don't see a lot."
Tan says that unfortunately awareness is still low. She shares about a film forum she recently attended in which the panelists were all men. "Nothing wrong with that but can't you find one female director to at least have a slightly different perspective?" Tan asks, lamenting about lack of inclusiveness within the community.
There needs to be a lot more discussion and dialogue in order for the country to move forward. Tan says that the three most important sectors that need more women representation are politics, healthcare and education. She says: "When we have enough women representation in these sectors, thoughts will change and conversations will change."
Apart from production work, Tan has also been very active with NGOs such as the Malaysian AIDS Council and Women's Aid Organisation (WAO).
To check out RED Communications latest and upcoming projects, you can head on to its Instagram and Twitter pages. 
*Featured picture on top of page: Tan, with her nephew and niece.