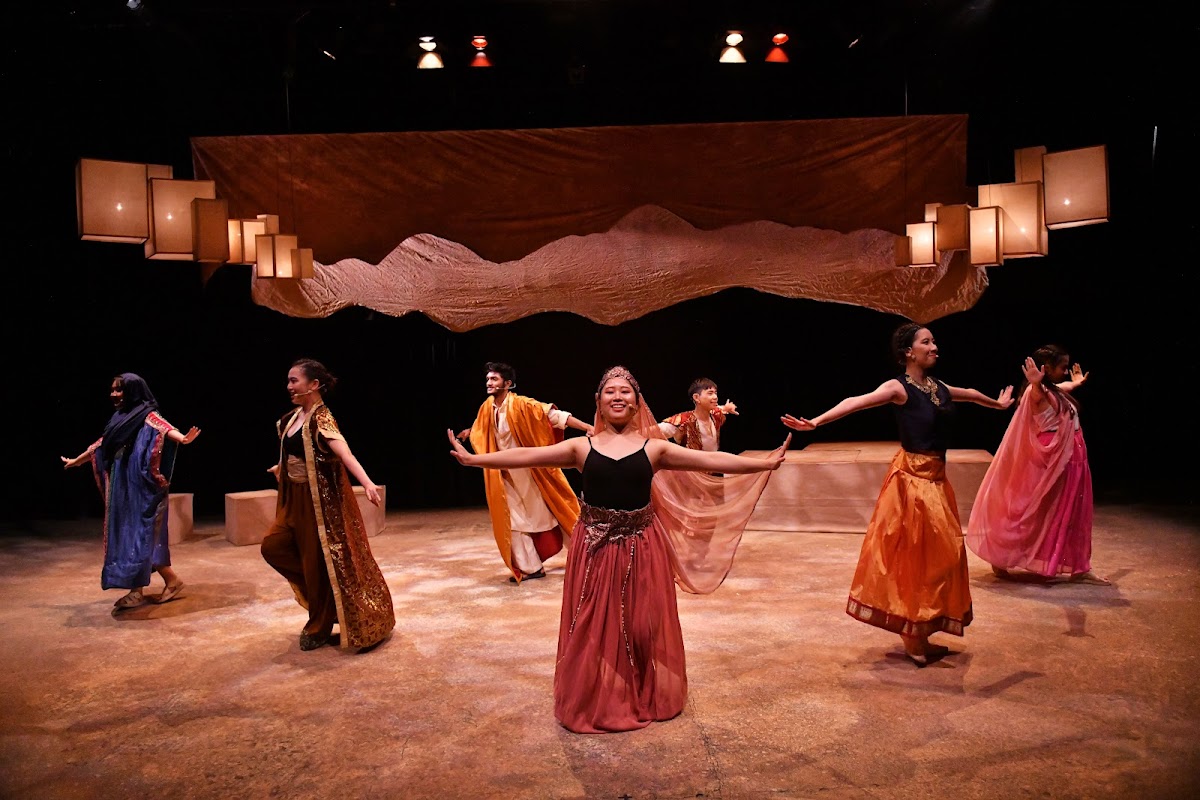 The prophecies of Kahlil Gibran's Al-Mustafa live on. This production of Taylor's University and The Actors Studio (TUTAS) took place mid-December in KLPac.
By NABILA AZLAN
Magnetised by Kahlil Gibran's timeless catalogue of reminders in The Prophet upon first read, I was excited to watch how this would be reenacted on stage.
The performance follows a handful of others kickstarting physical attendance at the Kuala Lumpur Performing Arts Centre (klpac) as more and more companies are allowed to organise offline shows with adherence to strict SOPs.
Performed live from Dec 9 to 12, this performance was served as a part of Taylor's University and The Actors Studio or TUTAS' Conservatory Degree Program. The co-directors, Charity Yong (also choreographer), Daniel Hussin (also composer) and Kristy Chee were all en route to completing their Bachelor of Performing Arts (Hons), as was the rest of the cast.  
Before the hypothetical curtain was raised, artistic director Joe Hasham brought forward a warm plea: Remember that these performers are students, he noted, addressing critics, theatre-goers and reviewers alike, all seated in Pentas 2.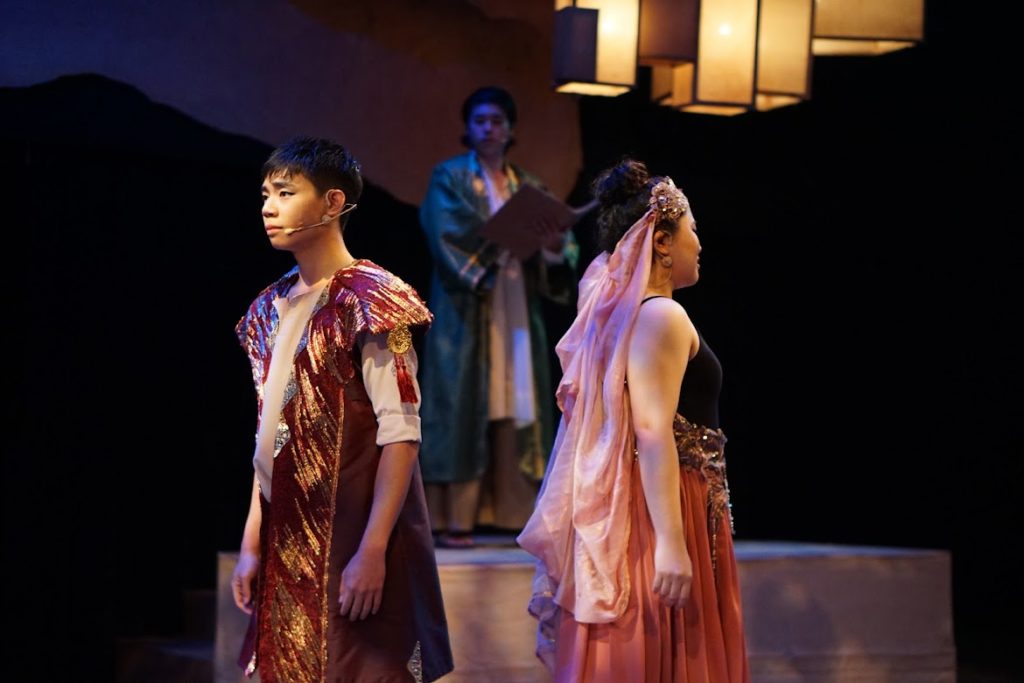 Some of you say, "Joy is greater than sorrow," and others say, "Nay, sorrow is the greater."
But I say unto you, they are inseparable.
Together they come, and when one sits alone with you at your board, remember that the other is asleep upon your bed.

Kahlil Gibran on joy and sorrow, included in this reiteration
In essence, Gibran's The Prophet (1923) revolves around the wise Al-Mustafa, who is evicted from his homeland and finds solace as well as hospitality in the fictional land of Orphalese. Awaiting an eventful return, his sail back finally surfaces after 12 years. Celebrated for his sagacity throughout his stay, this departure saddens a group of citizens as they gather round him to bid their farewells. This fable of poetry is set on his last day at Orphalese where he showers said citizens with reflections encompassing a list of 26 different topics, among them self-knowledge, love, beauty and death.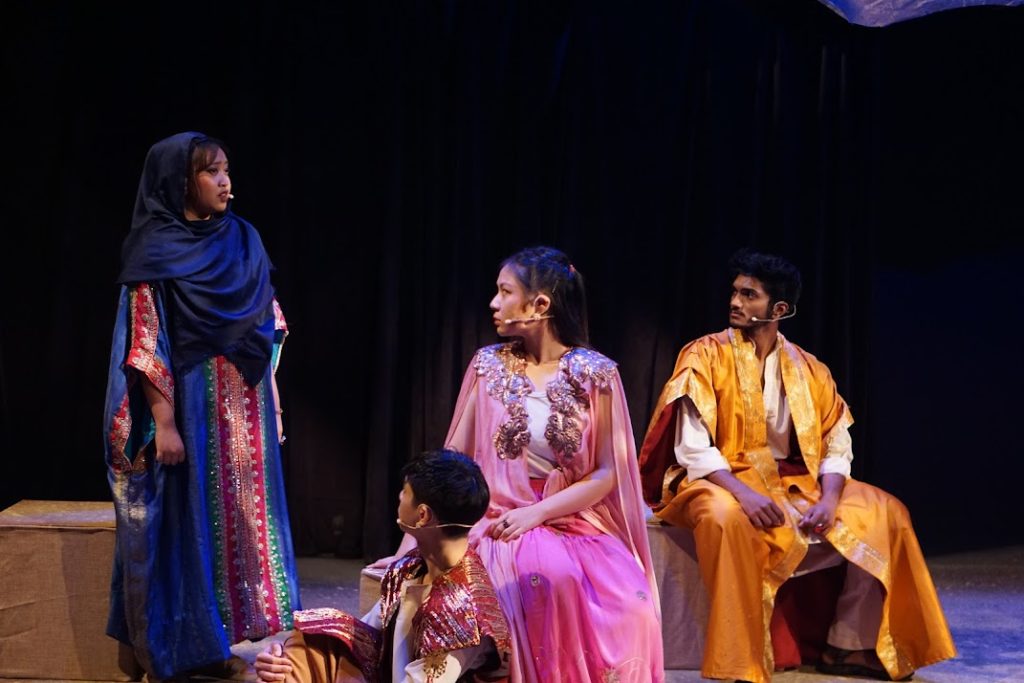 Pentas 2's décor was warm and minimal, yet effective. Narrator Kim Ki Hoo, on a pedestal, guided the audience through the changing of scenes. Note that TUTAS' reiteration included select excerpts on love, marriage, friendship, joy and sorrow. The delivery of these words of advice were strewn together in scenes needing said wisdom – rocky relationships between lovers, friends and neighbours – without stirring the original.
Contrary to the fable with only one sage, Al-Mustafa, the stage welcomed four. Taking turns in between each relationship story, we had Nicholas Lai Kar Wai, Nandagopall, Yuwanda Agatha and Charmaine Cheong as optimistic co-prophets. No qualms here, though I felt that those who may have missed the remark about having four prophets in this show may have been a bit confused as to who was who. Scratch that and everything's on the sunny side.
The cast exercised careful diction, although I felt like there was room for improvement on eloquence. Throughout the whole performance, energetic choreography was to be seen. There were some minuscule sync glitches in the cast's agile dancing but hardly noticeable. The plot was enjoyable and I dare say so for even those who have never read Gibran's writings.
In the closing scenes much like the original, the citizens in TUTAS' Orphalese wallowed in sorrow for their Al-Mustafa's departure, save for the land's seeress, Almitra (played by Sally Lee), who remained hopeful and calm as she predicted a reunion in the future.
Like Almitra, I too hope I will see more of these shows coming my way.
Any time is the right time for immersing in Gibran's timeless wisdom, but set in December, this show felt all the more grand. It felt like my (as well as the rest of the audience's) chance to wrap up the year and start anew with these golden pieces of advice.
Photos by @km.studioworkz, @leggoshoot and @devleephotography courtesy of klpac.