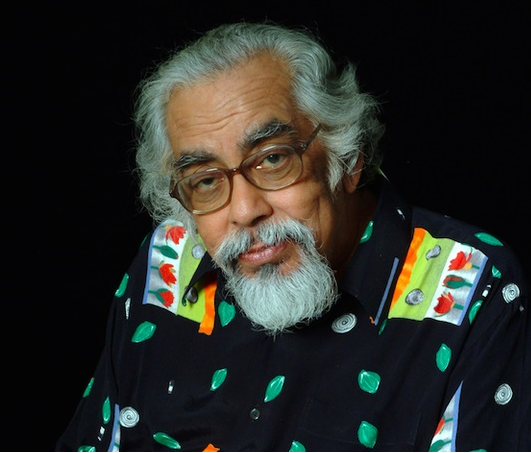 Past recipients Jowin Foo and Wendi Sia share how the fund helped them pursue their passion and connect with the community.
By LENNARD GUI
With the creative and performing arts facing its toughest challenge in decades because of the pandemic, Malaysian practitioners are dealing with a very real threat to their craft and career as spaces remain shut and audiences are forced to stay away. However, this has not stopped Five Arts Centre from continuing to uplift the scene with the Krishen Jit Fund, now in its 16th year.

This year, the fund has been given another boost thanks to the continuous support of ASTRO and from new benefactor Creador Foundation.  

Marion D'Cruz, who manages both Five Arts Centre and the Krishen Jit Fund, said: "I'm so glad we've managed to keep the Krishen Jit Fund going through these very difficult times. This is thanks to our funders, Astro Kasih and Creador Foundation, for believing in the importance and value of the arts – and for believing that in spite of challenging times, artists will continue to work.

"And artists are continuing to work," she pointed out. "We received 75 applications last year. Yes, the future looks very challenging but we will carry on because that is our work. Many things get cancelled, lots of money is lost, some things get reimagined as online events… Needless to say, this is not the same as having live performances with a live audience, and the immediate relationship between performers and audience."
Over the past 16 years, the fund has given out 68 grants at a total of RM489,000, which has gone a long way to helping practitioners in a range of fields including film and documentary, visual art for installations and exhibitions, dance, publication, theatre, festivals and workshops.
Previous recipients have included the likes of Amir Muhammad for his film Punggok Rindukan Bulan (2006), Fahmi Reza for the Hari Hartal documentation project (2008), Mun Kao for his board-game Malaysia, The Game (2013), Sharon Chin for her series of graphic non-fiction stories about water in Malaysia titled In The Land That Never Was Dry (2014), Danny Lim for his behind-the-scenes history book Bersih: The Inside Story (2017), and last year's beneficiary Jowin Foo for Standard Operation Procedure, an experimental performance that explores the relationship with the newly adopted SOP as a common ritual to counter the pandemic and the cultural dichotomies around it.

Getting the grant was a huge sense of relief and validation for Foo and his team. "We come from an oddly interdisciplinary background as we are trained to be architects, creative technologists and interaction designers," he told us. "The funding gave us the opportunity to test and experiment with our craft knowledge and provided a head-start to rethink our future career in the arts and culture industry. It also allowed us to connect with the community of art practitioners and support them during the harsh reality of pandemic."

As for 2018 grantee Wendi Sia, whose Gerimis – Art Exhibition (an immersive exhibition that bridges the narratives of Orang Asli with ours) was one of five selected applications out of 43, the fund gave her the opportunity to bring an idea to life from a personal space into a public forum.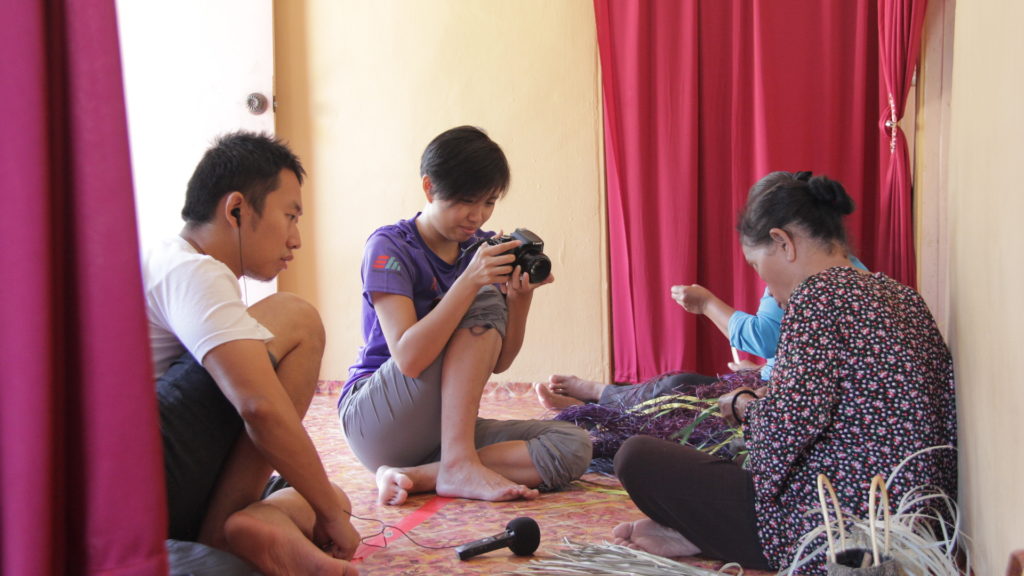 "When I applied for it, I didn't think a project touching on environmental and social issues, especially about the land and Orang Asli, would be in favour among the jury," she said. "I neither had any experience in the arts industry nor the know-how of executing an exhibition, so it was empowering for Krishen Jit Astro Fund (and the other funders) to trust and believe in my vision because it meant that the background and story of my idea had weight and importance among Malaysians."

Both Foo and Sia said that receiving the necessary funds was something they will forever be thankful for.

"It added value to the work we were attempting to produce and the goals we wanted to achieve as we didn't want it to be just a project without continuity," Foo expressed. "We wanted to produce and advocate new genres of work at the same time, and the grant gave us the recognition that we need to experiment, and verification that our ideal project can be done in our local context."

Sia said the grant helped her pursue her research work which was shelved for three years beforehand. "Back in 2015, I read an article about the forced evacuation of Orang Asli villagers but it was in a small section at the end of the newspaper. I was upset that we not only allowed the mistreatment of our indigenous people, but that a story like that wasn't considered important enough for a front page feature. We can't deny the fact that we lack enough knowledge of our Orang Asli – their history, culture, traditions – so that was the beginning of Gerimis."

"After receiving the Krishen Jit Fund, my partner Sebastian and I were able to explore the Orang Asli situation through writing and illustrations, and bring awareness about their intimate relationship to the land using arts and culture, to advocate for their land rights, to show the value of their traditional ecological knowledge, and to acknowledge their role in keeping our forests intact."

"It was a very personal experience for us as we were able to explore their cultural expressions by collaborating with their artists," she pointed out. Whenever we went to any village, they welcomed us with open arms. It was an amazing journey to work with them, to grow together as creatives and to learn from each other."

The Krishen Jit Fund has been through several name changes since it was introduced in 2006 by ASTRO together with Five Arts Centre, though it has not lost sight of its goal to provide arts practitioners with monetary aid to pursue their projects. Another objective of the grant is to celebrate the memory of the late director and his pioneering work in recognising original Malaysian creativity in varied and alternative ways across all areas of the arts.

In his acclaimed groundbreaking career, Krishen Jit straddled and brought together a wide range of contrasting spheres while producing projects that were interdisciplinary, multicultural, multilingual and experimental. Negotiating between academia and practice, traditional and popular culture, the mainstream and the marginalised, Krishen's work articulated a Malaysian identity that challenged practitioners and audiences to reflect on their lives and societies.

The fund is now open for new applications up to July 15, 2021. Details of what you need to do are available at www.fiveartscentre.org.