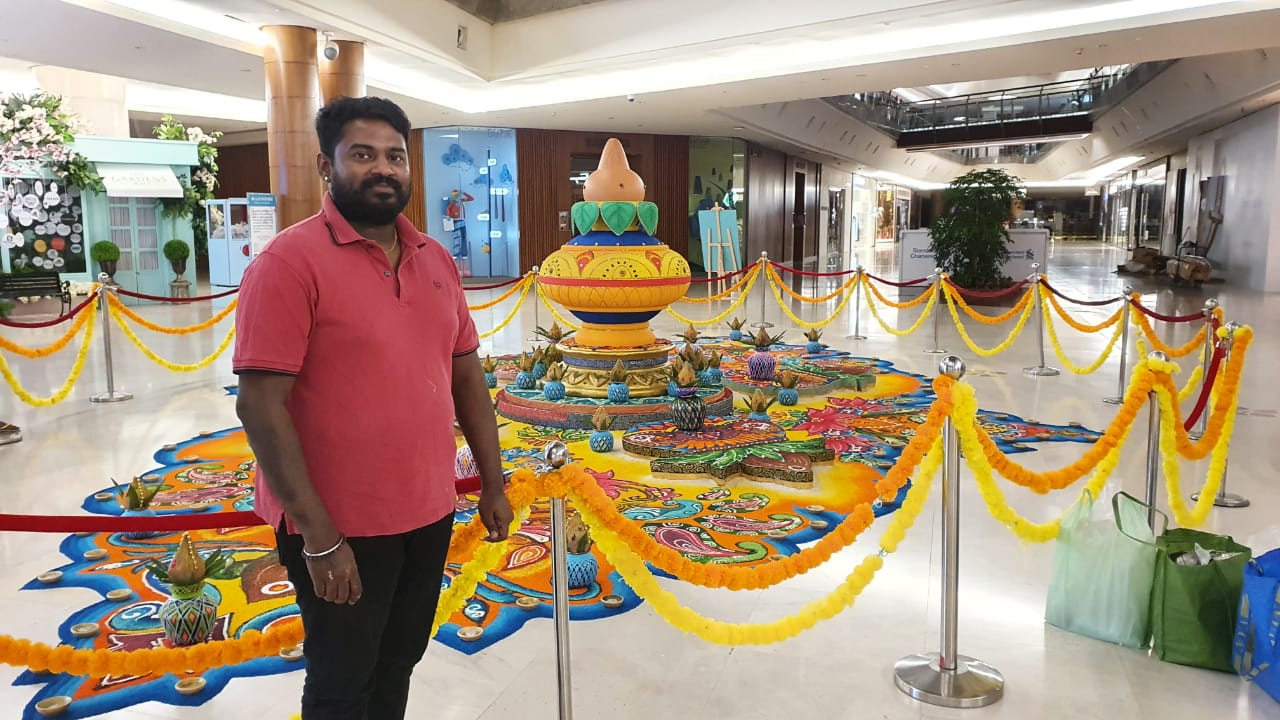 Ruben Prakash and Uma Mageswari Batumalai share colourful tales of kolam-making.
By ANN MARIE CHANDY
While most people were busy making muruku, baking cookies and shopping for new clothes, Ruben Prakash was toiling over kolams right up to Deepavali eve.
The Malaysian kolam artist is director of S4SKY Rangoli Kolam Malaysia, an outfit that specialises in making kolams for weddings, corporate events, open houses and at special occasions at temples throughout the year.
Trying to pin him down for an interview was tough, as he was constantly working on kolams all across town. BASKL finally caught up with the down-to-earth young man last week while he was burning the midnight oil, putting the final touches to his 30ft x 20ft work of art which is sandwiched between the Burberry and Louis Vuitton boutique stores on the ground floor of The Gardens Mall, in Kuala Lumpur.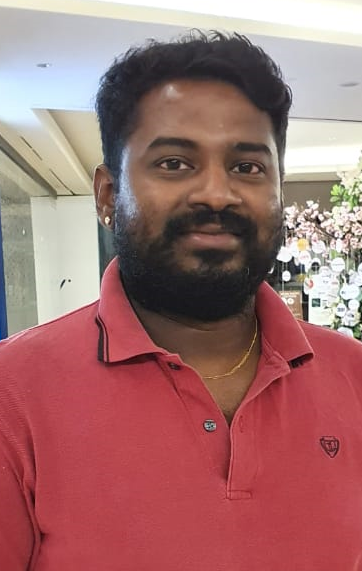 The centrepiece of this huge work of art that is bound to grab your attention features the Purna Kumbha (sometimes called kalasha or kumbam), which is a vessel used at special occasions, viewed as a symbol of abundance, wisdom and immortality. There are also other motifs in this large kolam including the mango, lotus flower, as well as geometric and henna (mehndi) designs. Parts of the kolam are raised so from different angles you almost get a 3D effect. For this year's kolam at The Gardens, Ruben's team used over 300kg of rice and 30 colours and tones of food colouring.
"One of the reasons we make kolams is to welcome the Goddess Mahalakshmi who represents wealth and prosperity," explains the 35-year-old kolam artist.
Ruben has been creating beautiful works of art like these at malls in the Klang Valley for the last two decades. It's his eighth time at The Gardens Mall. Last year his piece was equally impressive – a 40ft x 30ft piece that featured Indian traditional dances and musical instruments.
Things had slowed down considerably then because the movement control order (MCO) forced the cancellation of numerous events. "I had fewer than 18 clients last year. But thankfully things have picked up again, and this year my team is working on over 30 different kolams."
Ruben was raised at the Pure Life Society Orphanage in Puchong, Selangor, where he began experimenting with creating kolams at the age of 15. Today, he is assisted by youths from the same home, whom he call his "students".
"At Pure Life, I was taught by an aunty, Pushpa Jayasingham, and likewise, I want to pass on that knowledge to others," he says. It took Ruben and 10 of his students two days to finish the kolam The Gardens Mall. "We worked from 11pm to 6am each day."
For Ruben, it's an honour to be able to create kolams in public places such as the mall. "It makes me really happy to showcase my culture to other Malaysians, and to foreigners. When people see a kolam they can now easily make the link to Deepavali."
The kolam at The Gardens Mall will be on display until Nov 14, after which the rice will be collected, washed and delivered to chicken farms as poultry feed.
Waste not want not
It's a sustainable practise, so as not to to be wasteful, kolam artist Uma Mageswari Batumalai explains. "We usually use food colouring," she says, reminiscing that her mother had cautioned her early on not to waste the rice used for kolams. "With food colouring, the rice is still edible and I usually feed it to the birds after a kolam has served its purpose," says Uma.
Born in Ipoh and brought up in Kuala Lumpur, 36-year-old Uma vividly remembers her childhood Deepavalis in Brickfields where she lived then.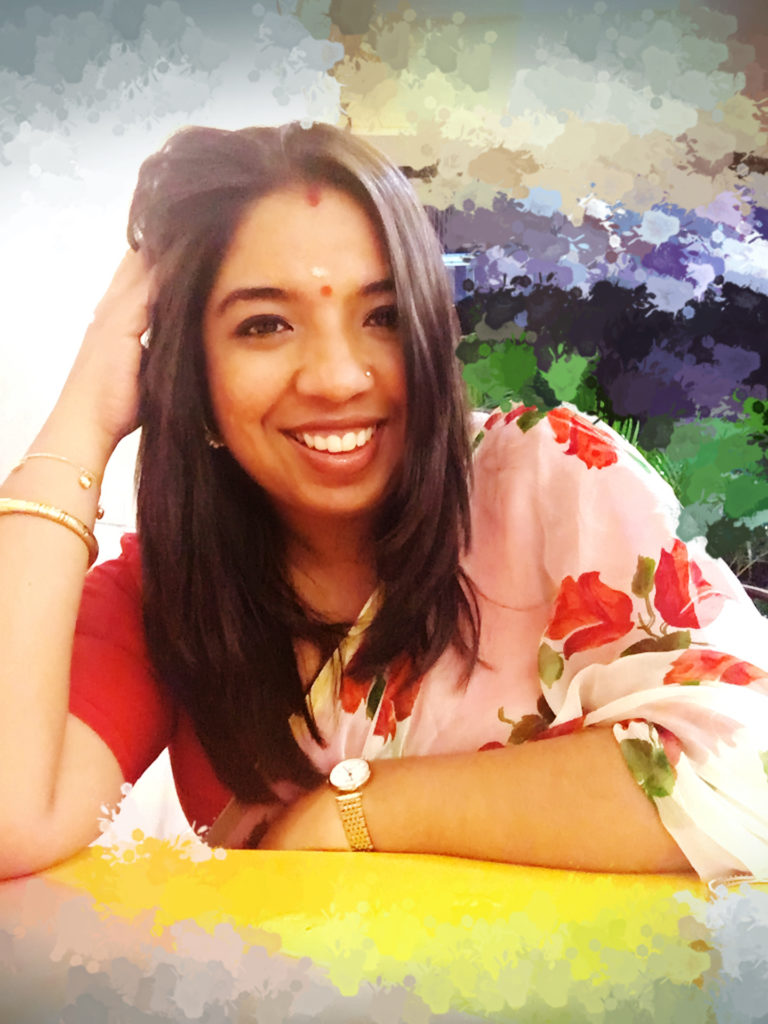 "Everything was so colourful and vibrant … the bazaars in KL Sentral, and literally the whole street in Brickfields would transform into one big shopping centre. In the field behind Jalan Rozario, there would be shows. We'd sit on the ground and watch the performances and competitions. It was all such fun," says Uma. "Brickfields was also where I first began my dance classes."
It was via these dance classes that Uma first started dabbling in making kolams.
"During dance events and shows, or during occasions such as Navarathiri, I somehow became the 'resident' kolam artist in our dance community. I had always loved art and craft from a very young age. I was always colouring or drawing. Then when I grew up a little, I started doing henna work for my friends and family, before I graduated to doing bridal henna as a teeanager. My dance teacher, Sangeetha, would always encourage me to do the kolams for festivals and other events, and so along the way I just developed a knack for it," says the lecturer/consultant Optometrist at SEGi University. "I learnt everything on my own, and with practise, my technique got better and eventually I started getting calls from corporate clients."
When it comes to choice of colours and design ideas, Uma says she just goes with the flow. "I love doing peacock patterns, but often my artwork is a little bit abstract.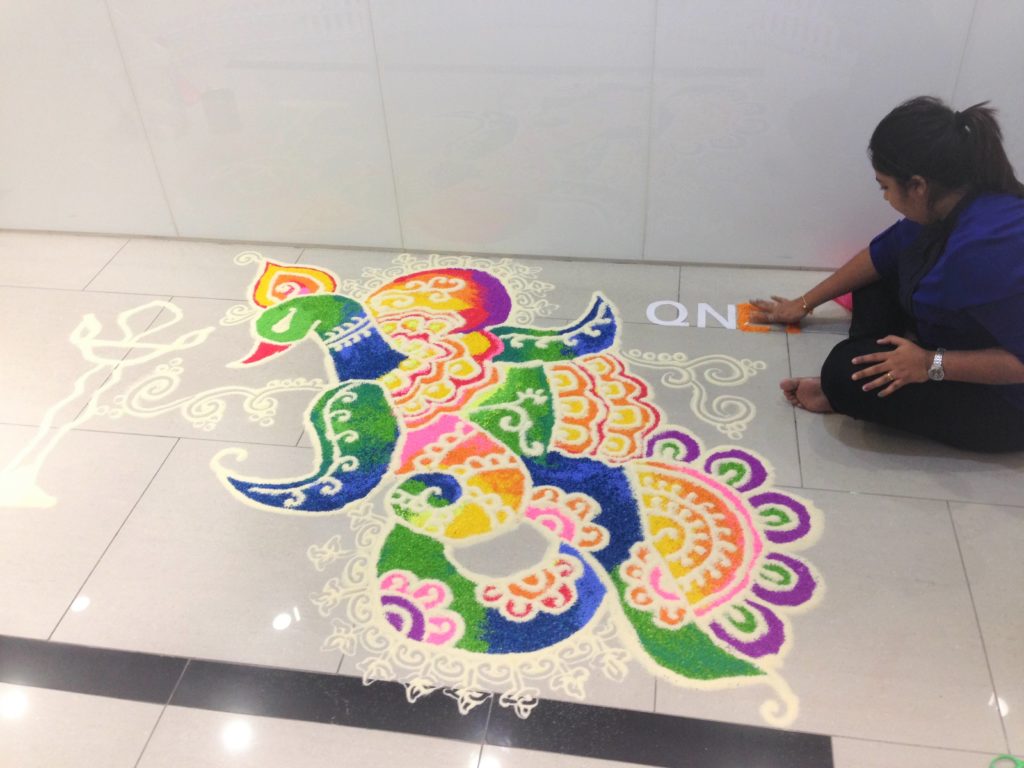 "I began with the same techniques and designs that I had used in my henna work. Occasionally, I would trace the patterns onto mahjong paper then paste it on the ground, just so that I would get the dimensions right, especially for the larger pieces."
Rangoli kolams, Uma says, add colour and a joyous vibe to any celebration. "Traditionally, (South Indian) Hindus would draw a kolam (pulli kolam which are usually white in colour) in the front yard of their home everyday, after washing the area each morning. The idea, I believe, was to feed the insects and ants (kolams are made from rice flour) as well as to invite good energy into their homes."
Over time, kolams have become more colourful and innovative. Uma says in India, many use coloured powders which they mix with sand. In Malaysia, however, she says most kolam artists choose to use raw rice. Today, you can get ready-made stencils with intricate patterns to help you with the designs. 
Uma says that when she was actively making kolams, some of her designs could take up to two days to complete. "From two minutes, to two hours to two days, it really depends on how complex and large a design you are creating."
In 2017, Uma got married and had a child. Since then she has not been actively taking on kolam art commissions. "I just couldn't find the time for it then … And so I would pass on jobs to my friends," she explains. "But you know if someone asked me now, I would really love to get back to it. It's my passion, after all."