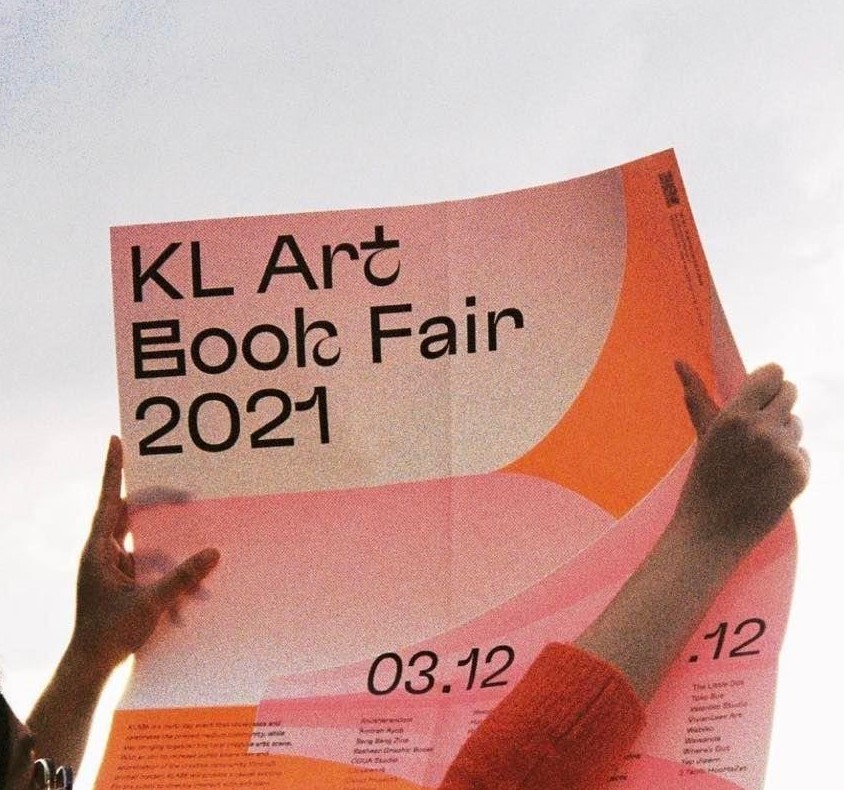 With just a small team as masterminds, LIE Studio put up the KL Art Book Fair, giving the masses a first-hand glimpse into the world of zines, art and graphic design.
By LEE XIN YING for Lensa Seni
Everyone knows of the phrase "teamwork makes the dream work", but we also know that teamwork isn't the easiest. Remember the horrors of school group projects when everyone struggled to finish the work? With literally just a handful of people (yes, five), LIE, an independent, KL-based graphic design studio was determined to complete what seemed like mission impossible – to host the 2021 KL Art Book Fair, and they made it work.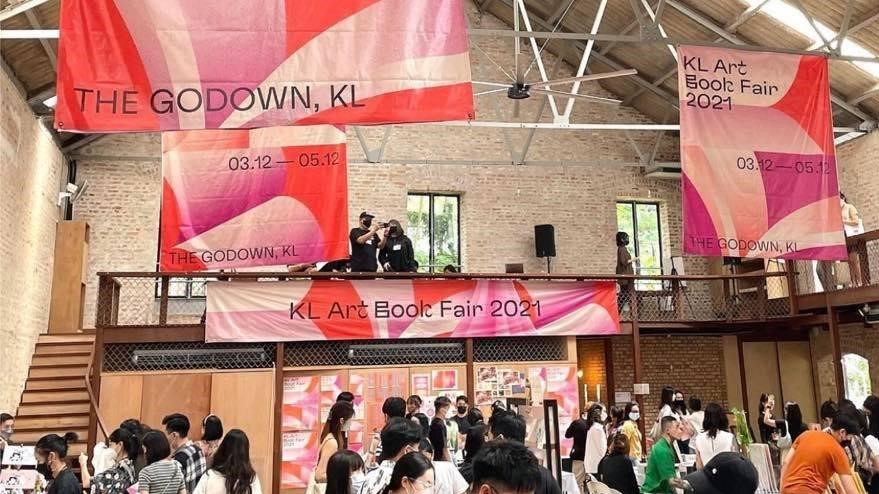 So, what exactly does an art book fair look like, you might ask? Similar to the Kuala Lumpur Alternative Bookfest that heralded indie book publishers, KL Art Book Fair spotlighted a niche community in the arts scene – think graphic designers, illustrators and even tattoo artists. While seldom immediately associated with the general image of an "artist", KLABF platformed them as artists in their own right, showcasing their ideas and creations outside of commercial-leaning work.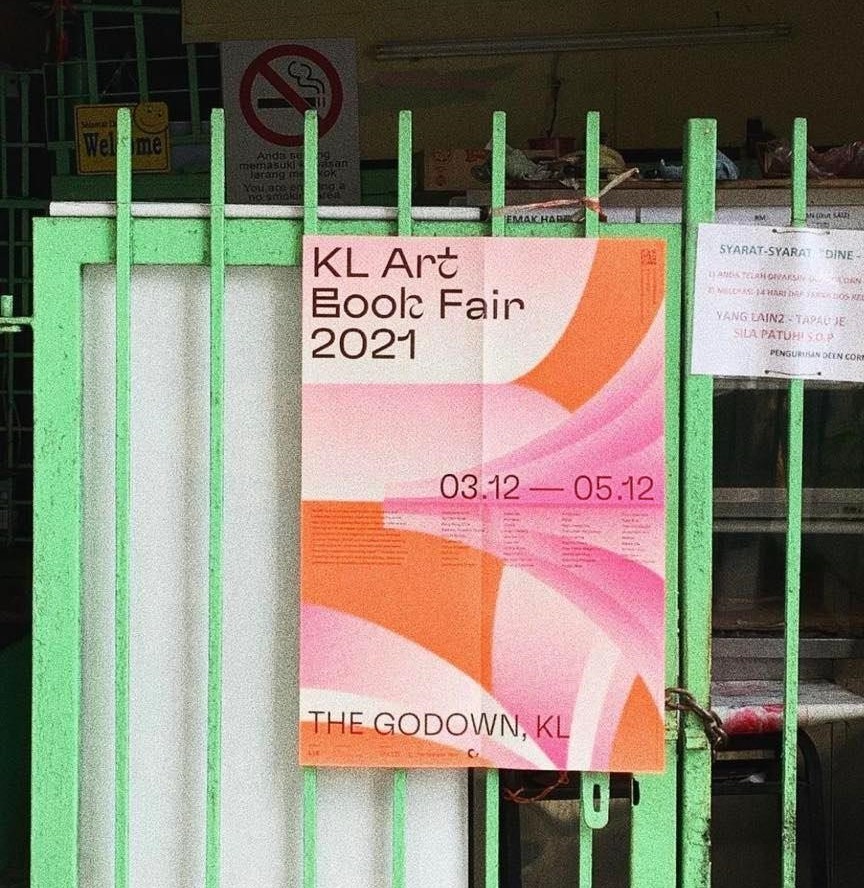 Acronym for Little Ideas Everyday, LIE Studio consists of a core team of four designers and one intern – Driv Loo, Vanissa Foo, Sam Chia Yee Hsean, Seyin Poong, and Tham Carlyan. From Dec 3 to 5, KL Art Book Fair was brought to The Godown with a thoughtful programme line-up, ranging from silkscreen printing workshops and industry insider talks to bringing in international zines and prints for public browsing.
As one of their volunteers, I also had the opportunity to chat briefly with Chia, co-director of the fair for a little more of the back story. "We were supposed to host the fair last year, but then the pandemic happened," the 24-year-old designer shared. With LIE being a participant of past overseas art book fairs in Singapore and Bangkok, the idea of having one here in Malaysia had been brewing for quite some time. However even with the pandemic put aside, the process was by no means an easy feat. Chia shared how preparations for the art book fair had to be juggled with their day jobs at LIE. Considering the little manpower at hand, often there was no other option than to bootstrap and soldier on.
"Since our design community is so small, we were nervous about how the reception might be as well – but submissions for the exhibitor open call and also ticketing actually exceeded expectations, which was a pleasant surprise."
Tickets for the KL Art Book Fair were sold out days prior and they had a near 95% turnout rate across the three days.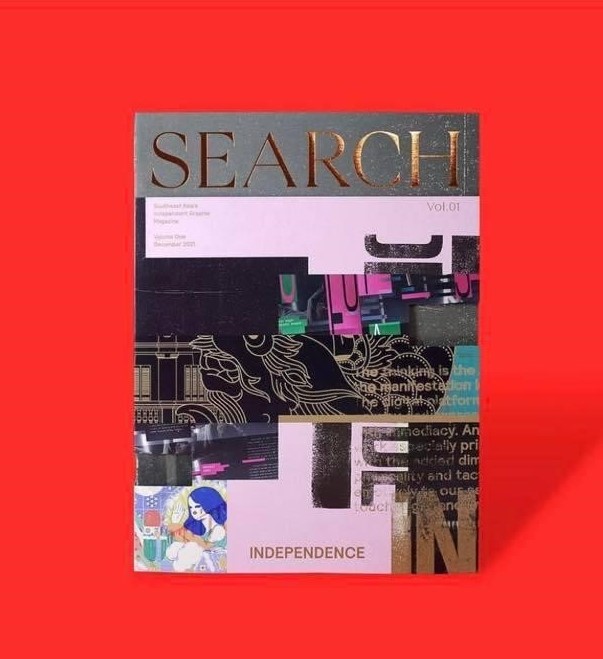 Chia also hoped that KL Art Book Fair, being the first of its kind, could introduce the Malaysian public to zines, and to see the potential of zines as an art form – a medium that bridges art and writing, and promotes self-expression. As opposed to making profit, zines lean heavily towards the purpose of creation and publication.
For the artwork, the general rule of thumb was that all printed matter was welcomed. In the span of three days, 39 local exhibitors merchandised prints, posters, postcards, stickers, magazines, zines, tote bags and T-shirts. Unlike most art events with a themed style for the sake of cohesiveness, the KL Art Book Fair certainly gave visitors a lot to see. Fair-goers were not just allowed but encouraged to touch the artwork, zines and prints. With their bazaar-like format, guests and exhibitors communicated freely in the flesh instead of exchanging likes on social media.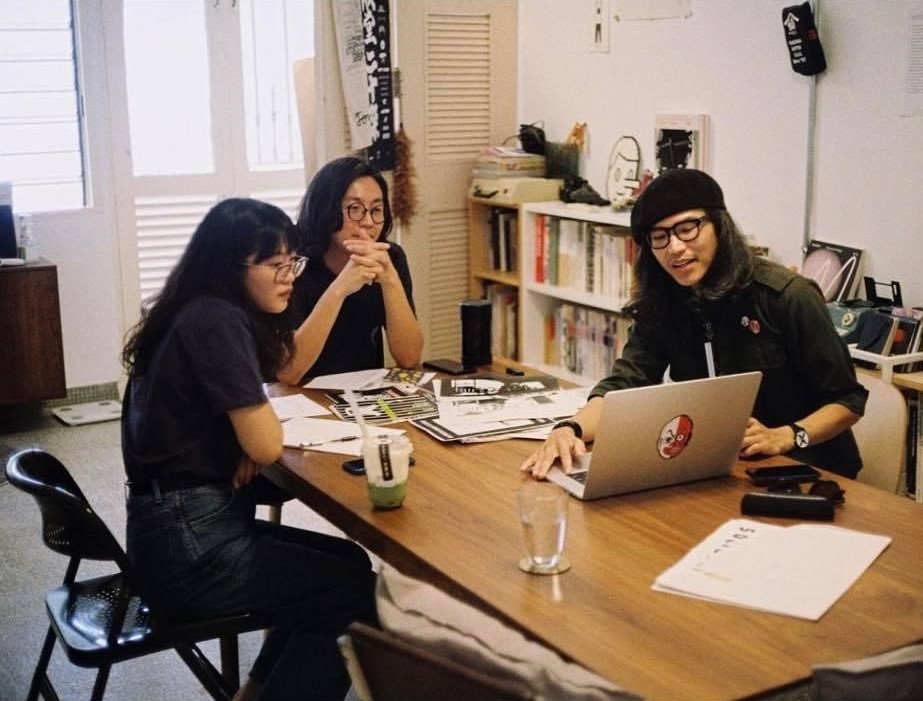 Another of LIE's huge milestones was publishing the first volume of its SEARCH Magazine, titled Independence. Featuring interviews with nearly 20 local creators, artists and activists including Fahmi Reza and New Naratif, SEARCH Magazine dug deep into asking: "What does it mean to be an independent thinker?"
With online platforms and virtual exhibitions getting more and more established, it was also discussed whether virtual art book fairs could be a possibility in future. According to Chia, Tokyo Art Book Fair did attempt a virtual exhibition in 2020 – although it might be a good alternative to host talks, having the joy of holding the artworks and zines in one's own hands stripped away, it was agreed, just wouldnt feel the same.
When asked about future aspirations, Chia said that LIE would love to expand the Art Book Fair to other states if given the opportunity. "It isn't fair to other artists that all events are just happening in Kuala Lumpur, right?" she grinned. She also threw in the idea of a "travelling fair" – perhaps a minivan carting zines and prints, popping up all around Malaysia.
The down-to-earth appeal of KL Art Book Fair was also what LIE had set out to achieve – an opportunity for local artists and designers to converge, and to make art and art publications accessible to the everyday Joe – a comfort that despite not knowing art, you shouldn't let it stop you from liking or making art.
KL Art Book Fair, hosted by independent graphic design studio LIE, took place from Dec 3 to 5, 2021 at The Godown, Kuala Lumpur in part of KLWKND.
Lee Xin Ying is a participant in the CENDANA ARTS WRITING MASTERCLASS & MENTORSHIP PROGRAMME 2021
The views and opinions expressed in this article are strictly the author's own and do not reflect those of CENDANA. CENDANA reserves the right to be excluded from any liabilities, losses, damages, defaults, and/or intellectual property infringements caused by the views and opinions expressed by the author in this article at all times, during or after publication, whether on this website or any other platforms hosted by CENDANA or if said opinions/views are republished on third-party platforms.