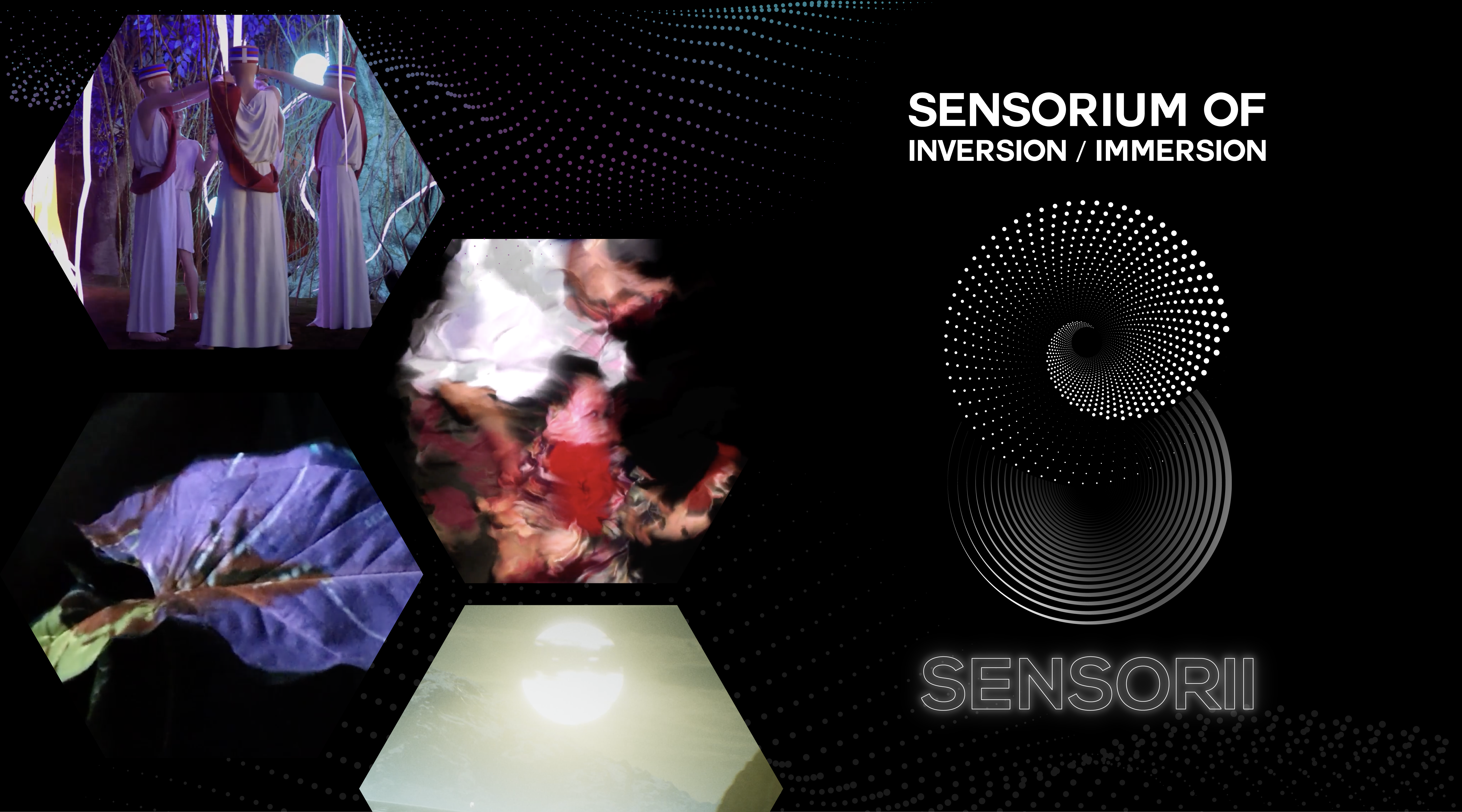 SENSORii mengungkapkan kisah di kota ini, kehidupan seharian dan konteks urbannya, tempat dan persekitaran yang didiami, ruang yang kita menghuni dan membenamkan diri, dengan teknik artistik dan kepelbagaian teknologi yang mengubah dan mencerminkan realiti untuk menilai kembali keberadaan ini.
SENSORii expresses our story in this city, the daily life and its urban context, the places and environment we live in, the spaces we inhabit (and beyond) and are immersed in, with artistic technique and technological mediation which invert and externalise to reassess these sensations.
Kumpulan hasil kreatif dan produksi terdiri daripada:
The creative and productive team consists of:
YAP SAU BIN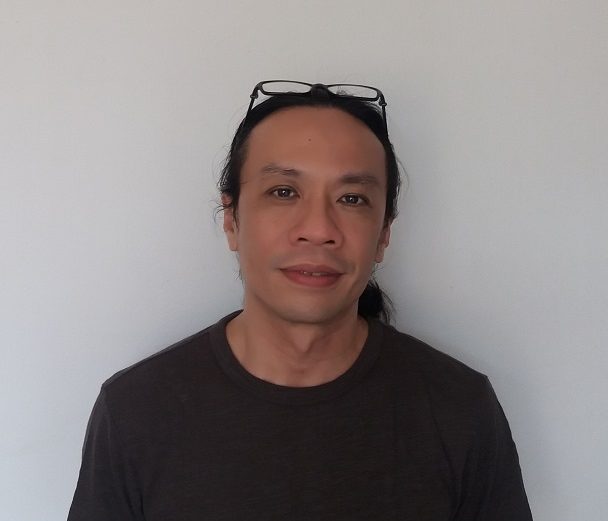 Yap merupakan peserta pada Havana Biennale ke-8 pada tahun 2006; Migration Addicts, sebuah projek di Venice Biennale ke-52, dan di ShenZhen & Hong Kong Bi-city Biennale of Urbanism & Architecture, pada tahun 2007. Beliau adalah penerima anugerah Bakat Muda Sezaman dari Balai Seni Negara pada tahun 2000 dan 2002 dan terpilih untuk residensi penyelidikan di Jepun di bawah JENESYS Programme for Creators oleh Japan Foundation pada tahun 2008. Yap juga telah menyumbang pada siri buku Narratives In Malaysian Art yang diterbitkan oleh Rogue Art. Beliau juga pernah berkhidmat sebagai panel juri untuk Anugerah Bakat Muda Sezaman pada tahun 2013; sebagai ahli pencalonan untuk Sovereign Asian Art Prize 2014 – 2016, Arts Maebashi AIR Program 2016-2018 dan Hugo Boss Asia Art Award pada 2017. Antara projek kuratorialnya termasuklah "ESCAPE from the SEA" yang juga dianjurkan oleh Japan Foundation yang diadakan di Kuala Lumpur pada tahun 2017, BRANDNEW Art Project di Bangkok University Gallery pada tahun 2019, sebagai interlocutor untuk Asia Pacific Triennial ke 10, di QAGOMA pada tahun 2020, dan akhir sekali beliau merupakan sebahagian dari gabungan kuratorial dan penyelidikan untuk Trans-Southeast Asia Triennial, di Art Museum of Guangzhou Academy of Fine Art. Antara aktiviti lain termasuklah beliau adalah sebagai peserta symposium pada 2017 di Sunshower: Contemporary Art from Southeast Asia Exhibition di Mori Art Museum, Tokyo dan persidangan Hugo Boss Asia Art pada 2018 di Rockbund Art Museum, Shanghai.
Yap has participated in the 8th Havana Biennale in 2006; in Migration Addicts, a collateral event project in the 52nd Venice Biennale, and in the ShenZhen & Hong Kong Bi-city Biennale of Urbanism & Architecture, in 2007. He had received awards in the Young Contemporaries Arts Award by the National Art Gallery in 2000 and 2002. And has been selected for research residency in Japan under the JENESYS Programme for Creators by the Japan Foundation in 2008. Yap had also worked on the Narratives in Malaysian Art volumes published by Rogue Art. He has also served on the jury panel for the 2013 Young Contemporary Arts Award; as nominator for the Sovereign Asian Art Prize 2014 – 2016, Arts Maebashi AIR Programme 2016-2018 and the 2017 Hugo Boss Asia Art award. Recent curatorial project includes 'ESCAPE from the SEA' organised by the Japan Foundation in Kuala Lumpur in 2017; the BRANDNEW Art Project at the Bangkok University Gallery in 2019; interlocutor for the 10th Asia Pacific Triennial, QAGOMA in 2020; and in the Curatorial/Collaborator Research team for the first Trans-Southeast Asia Triennial, Art Museum of Guangzhou Academy of Fine Art. Other engagement includes How Has Contemporary Art Represented Southeast Asia? symposium at the 2017 Sunshower: Contemporary Art from Southeast Asia Exhibition at the Mori Art Museum, Tokyo. And the 2018 Hugo Boss Asia Art Conference by Rockbund Art Museum, Shanghai.
AHMAD MURIZ CHE ROSE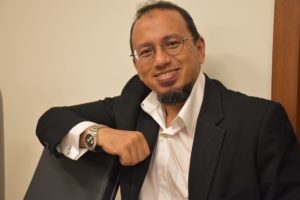 Dewan Filharmonik Petronas (DFP) adalah dewan konsert pertama di Malaysia yang dikhaskan untuk muzik klasikal yang dikendalikan oleh Orkestra Filharmonik Malaysia (MPO). Dalam projek ini, CENDANA akan melibatkan perkhidmatan DFP, yang akan melantik Ahmad Muriz Che Rose sebagai pengarah muzik. Ahmad Muriz Che Rose kini merupakan Pengarah, Pembangunan & Pengurusan Bakat Muzik, Dewan Filharmonik Petronas Malaysia dan telah mengadakan orkestra fizikal dan maya yang melibatkan 60 pemuzik dari 26 negara untuk memperingati Hari Kebangsaan ke-63 Malaysia, yang dianjurkan oleh Kementerian Luar Negeri Malaysia pada tahun 2020. Beliau juga merupakan ahli Panel Penasihat Industri CENDANA.
Dewan Filharmonik Petronas (DFP) is Malaysia's first concert hall dedicated to classical music and home to the Malaysian Philharmonic Orchestra (MPO). In this project, CENDANA will be engaging the services of DFP, who will be appointing Ahmad Muriz Che Rose as the musical director. Ahmad Muriz Che Rose is currently the Director, Music Talent Development & Management, Malaysian Philharmonic Orchestra and has conducted numerous orchestras including a a virtual orchestra. Involving 60 musicians from 26 countries to mark Malaysia's 63rd National Day, hosted by the Ministry of Foreign Affairs of Malaysia in 2020. He is also a member of CENDANA's Industry Advisory Panel.
MELISSA TEOH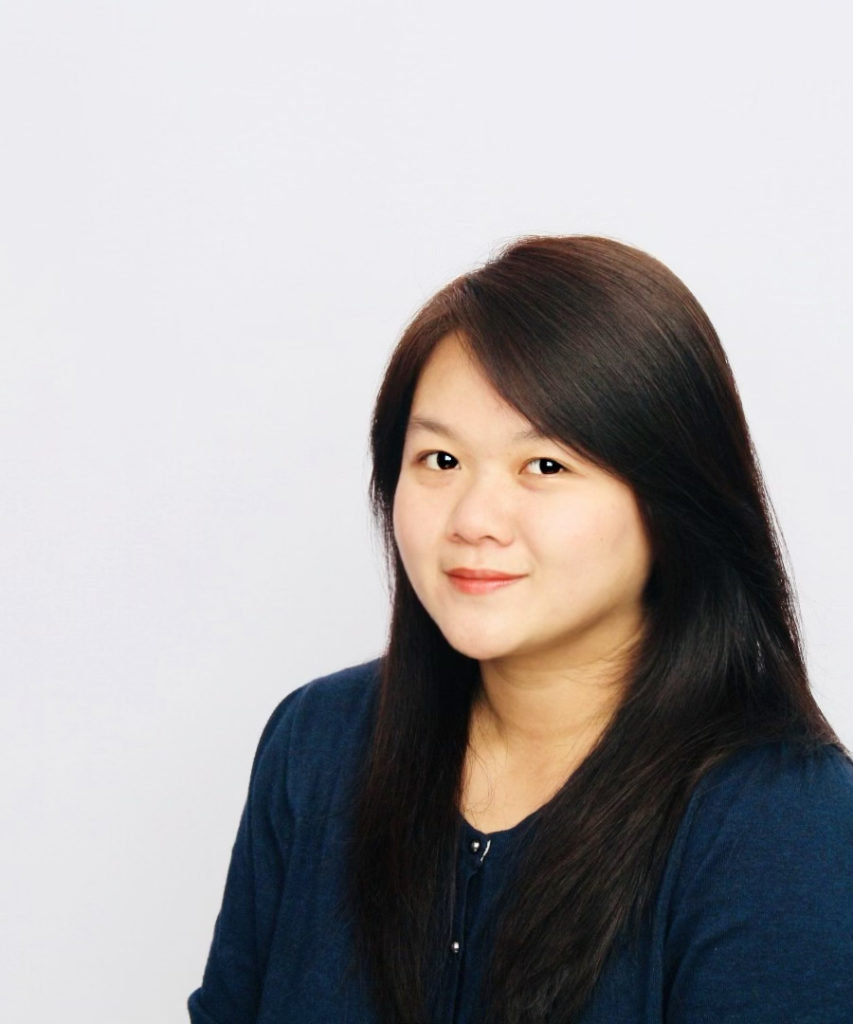 Melissa Teoh (Mel T Productions) telah terlibat dalam pelbagai produksi yang meraih anugerah dalam kapasiti beliau sebagai pengurus pentas selama beberapa tahun. Kekuatan praktis Melissa adalah ketelitian beliau dari segi estetik visual. Kepakarannya sebagai perunding teknikal untuk Sensorii akan meningkatkan persembahan yang ingin kami capai.
Melissa Teoh (Mel T Productions) has been involved in numerous award-winning productions in her capacity as a stage manager over the years. She has an eye for visual aesthetics and ambience. Her expertise as technical consultant for Sensorii will enhance the immersive experience that we hope to achieve.
FABU DESIGN SDN BHD
Fabu Design Sdn Bhd menawarkan penyelesaian interaktif yang berkaitan dengan konsep Sensorii seperti pengalaman multisensori sebagai tarikan interaktif untuk persembahan seni budaya. Khazanah Nasional Berhad, Maybank Berhad, Bank Negara Malaysia dan Petronas adalah antara beberapa nama yang pernah menjadi pelanggan pada service Fabu Design.
Fabu Design Sdn Bhd offers interactive solutions pertinent to the concept of Sensorii such as multisensory experiences as interactive attractions for cultural settings. Their proven track record includes servicing clients such as Khazanah Nasional Berhad, Maybank Berhad, Bank Negara Malaysia and Petronas, to name a few.
Kumpulan artis yang terlibat pula terdiri daripada:
The line-up or artists involved are:
LIM KOK YOONG, DR. & KC TAN – Primordial Memory
Lim Kok Yoong, Dr (kiri) kini merupakan dekan dan pensyarah kanan di Fakulti Multimedia Kreatif, Universiti Multimedia, Malaysia. Beliau mempunyai pengalaman mengajar selama 10 tahun dalam kursus berkaitan media kreatif di peringkat universiti. Fokus kuliah dan penyelidikannya didorong oleh minat yang luas dan rasa ingin tahu yang tulen pada media baru untuk ekspresi kreatif. Sebagai seniman media, beliau berkarya dengan media dan teknologi baru untuk membuat karya seni media baru yang berdasarkan persepsi eksistensialis terhadap keberadaan manusia. Kini penyelidikan beliau adalah untuk meneroka media tempatan dan teknologi geospasial sebagai alat autobiografi dalam pembuatan seni. Penyelidikan dan praktis beliau mendorongnya untuk mencipta sejumlah besar karya untuk penerbitan dan pameran. Rangkaian kajiannya yang luas boleh diperlihat melalui kerjasamanya dengan koreografer, pakar teknologi, jurutera dan seniman. Beliau menekankan kualiti dan menerapkan aspek proses dan disiplin untuk menaikkan taraf prestasi dalam pengajaran, penyelidikan dan pembuatan seni. Beliau adalah seorang yang gemar bekerja dalam kolektif secara positif tidak kira dalam persekitaran pengajaran mahupun penyelidikan.
Lim Kok Yoong, Dr (left) is currently dean and senior lecturer in the Faculty of Creative Multimedia, Multimedia University, Malaysia. He has 10 years of teaching experience in creative media related courses at university level. His teaching and research interest is driven by broad interests and genuine curiosity in new media and using them for creative expression. As a practicing media artist himself, he works with new media and technologies to create new media art works that are based on the existentialist perception of human conditions. His current research is to explore locative media and geospatial technologies as an autobiographical tool in art making. His research and practice has led him to build a substantial body of works for publications and exhibitions. The versatile range of his research is demonstrated by the collaborations with choreographers, technologists, engineers and fine artists. He always strives for quality and applies process and discipline towards optimizing performance in teaching, research and art making. He is a team worker and he can work positively and cooperatively in a teaching and research environment.
KC Tan (kanan) adalah pengasas bersama Fabu Design Sdn Bhd, beliau adalah seorang pereka dan seniman. Praktis seninya melibatkan pengekodan kreatif di mana dia membuat visual melalui kod. Karya-karyanya adalah eksperimental dan spontan sepanjang prosesnya. Perubahan kecil dalam prosesnya dapat menghasilkan kemungkinan yang berbeza. Dia mengatasi masalah dan ekspresinya melalui algoritma dan visual. Dia percaya bahawa seni harus lebih dari sekadar manisan mata, ianya harus dialami dan membuahkan lebih banyak perbualan.
KC Tan (right) is a co-founder of Fabu, a maker by profession and an artist at heart. His practice involves creative coding where he creates visuals through code. His works are often experimental and improvise along the process. A minor change of values and tweaking of iteration, could output into different possibilities. He addressed his concerns and expression through algorithms and visuals. He believes that art has to be more than just eye-candy, it has to relate and provoke more conversations.
Primordial Memory
Primordial Memory adalah sebuah ramalan tentang permulaan nyawa buatan pada tanggapan pertemuan antara kehidupan biologi dan digital. Siasatan ini dimulai dengan persoalan terhadap konsep kehidupan. Sejarah kajian sains telah membuahkan hipotesis kewujudan zarah asas (dalam primordial soup) dan masalah teori yang sedia ada selalunya menimbulkan jurang di antara kimia dan sel-sel hidup. Teori kuantum menunjukkan bahawa peserta asas memerlukan hubungan untuk wujud di dunia ini. Proposisi bentuk kehidupan berhubung dengan persekitarannya merapatkan jurang antara zarah dan organisma asas. Oleh itu, konsep hidup kepada kita adalah konstruksi sewenang-wenang yang batasnya kabur atau boleh dibengkokkan antara digital dan biologi. Kami percaya bahawa dengan menyusun semula konsep kehidupan, dengan menekankan keharmonian persekitaran semula jadi dan digital, kita dapat mempersoalkan batas pengertian hidup kita sekarang. Dengan menggunakan rakaman mikroskopik, teknik sinematografi, kami mempersembahkan pengalaman pemetaan meta yang beroperasi dalam skala dan dimensi pemerhatian yang berbeza, untuk menceritakan kisah kehidupan yang berbeza dan apa ertinya hidup (Artificial Life).
Primordial Memory is predicting the starting of artificial life on the notion of convergence between biological life and digital life. We began by questioning what the concept of life means. The history of scientific ideas on the origin of life has brought the hypothesis of fundamental particles (in primordial soup) into focus and the problem of the available theories has always been the gap between chemistry and living cells. Quantum theory shows that fundamental participles need relationships to exist in this world. The proposition of life form in relation to its environment bridged the gap between fundamental particles and organisms. Hence, the concept of life to us is an arbitrary construct whose boundaries are blurred or can be bent between digital and biological. We believe that by reframing the concept of life, by stressing the harmony of the natural environment and digital, we can start to question how limited our current notions of life are. Using microscopic footage, cinematographic techniques, we bring you a meta-projection mapping experience that operates in different observational scales and dimensions, to tell you a different story of life and what it means to be alive or ALive (Artificial Life). 
WEE JIA FOONG – Through The Lens Of Fire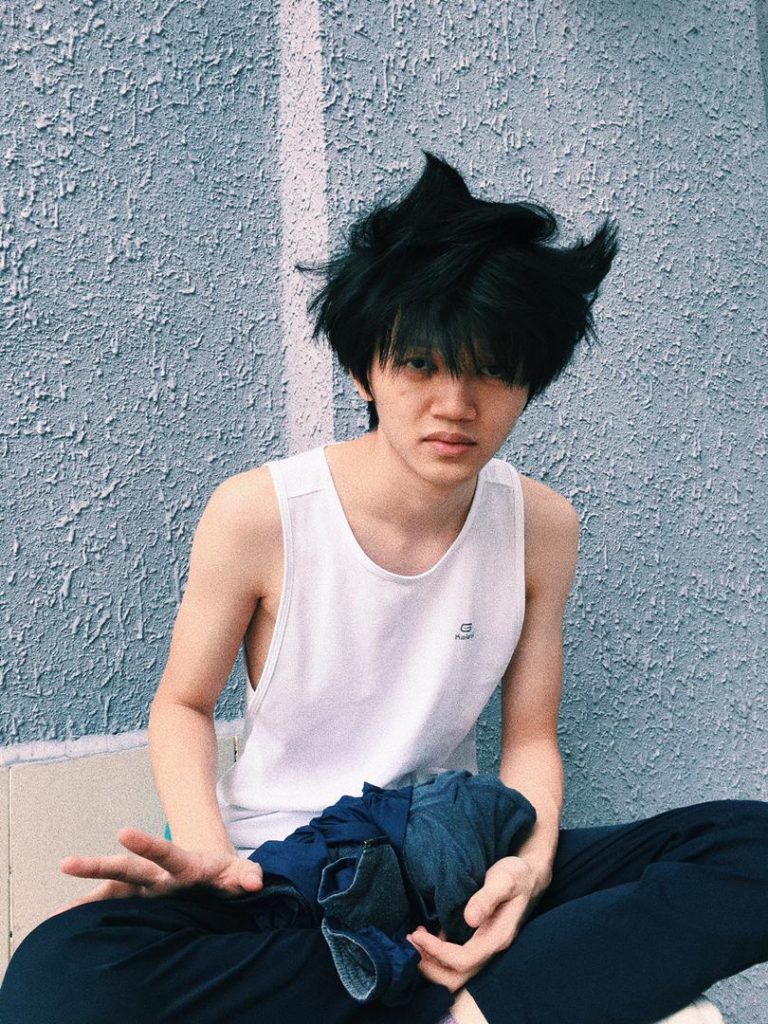 Wee Jia Foong merupakan graduan Seni Media dan kini melanjutkan pelajarannya ke peringkat Sarjana di Universiti Multimedia, Cyberjaya Malaysia. Beliau dilahirkan dan membesar di Batu Caves, Selangor. Praktis beliau kini merangkumi minatnya terhadap teknologi dan seni. Bidang kepakaran beliau termasuk karya video, seni instalasi dan persembahan.
Foong graduated with a BA (Hons) in Media Arts and is currently pursuing his Masters degree at Multimedia University, Cyberjaya Malaysia. Born and raised in Batu Caves, Selangor, Foong's current practice is informed by his interest in technology and the arts. After dropping out from architecture school, he majored in Media Arts at Multimedia University. Areas of expertise: Moving images, installations and live performance.
Through The Lens Of Fire
Menurut mitologi Yunani, Titan Prometheus secara tidak sengaja digambarkan sebagai penipu yang pintar dan menganugerahkan umat manusia dengan hadiah api. Bernard Stiegler menjelaskan bahawa kisah purba ini dapat membantu dalam memahami peranan teknologi dalam budaya manusia, menunjukkan bahawa kualiti teknologi prostetik sangat penting dalam apa yang menjadikan kita manusia. Tafsiran Stiegler bergema dengan kegelisahan saya sebagai seorang seniman yang bekerja dengan teknologi. Sebagai seseorang yang terinspirasi secara visual, saya sering berhadapan dengan persoalan bagaimana kita bergantung pada gambar sebagai bukti keberadaan yang selalu membentuk representasi budaya, sejarah, dan kenyataan kita. Karya ini menyelidiki representasi realiti melalui lensa teknologi dan peranannya dalam menceritakan budaya dan sejarah. Pendekatan abstrak telah digunapakai untuk menggambarkan realiti yang selalunya menggunakan grafik komputer moden untuk menangkap gambaran realistik. Imej dan data 3D diambil dan dikumpulkan dari pelbagai sumber dan digubah melalui pelbagai teknik. Ketidaksempurnaan dalam proses pengambilan data, algoritma manipulasi gambar, dan kerawakan digital tidak dikaburkan malah diperbesarkan, diperkuat, dan disatukan ke dalam proses pembuatan gambar, mengungkapkan kepalsuan dalaman sambil mengetengahkan bentuk penghayatan estetika alternatif.
According to Greek mythology, the Titan Prometheus was infamously portrayed as a clever trickster and bestowed the human race with the gift of fire. Bernard Stiegler elucidates that this primordial story could help us understand the role of technology in human cultures, suggesting that the prosthetic quality of technology is essential in what makes us human. Stiegler's interpretation resonated with my anxieties as an artist working with technology. As someone who is predominantly visually stimulated, I am often confronted with the nature of how we rely on images as evidence of existence that constantly shape our representation of culture, history, and reality. This work probes into the representation of reality via the technological lens and its role in inscribing culture and history. In contrast to the representations of a realistic immediate reality as pursued by modern computer graphics and capture devices, an abstracted approach has been adopted. Images and 3D data are captured and collected from various sources and deconstructed via various techniques. Errors and imperfections in data capture, image manipulation algorithms, and digital noise are not obscured but rather exaggerated, amplified, and integrated into the image-making process, revealing its inner artifices and clockwork while suggesting an alternative form of aesthetic appreciation.
FLUX 28 (TSA MEERA & TALHA K.) – CHECKPOINT
Tsa Meera memperoleh Ijazah Sarjana Muda dalam Multimedia (Kepujian) dalam Media Digital (Multimedia Universiti) dan Sarjana dalam Seni Halus dan Teknologi (Universiti Institut Teknologi Mara) di mana dia meneroka Op Art sebagai ekspresi dualitinya. Beliau bertujuan untuk menggabungkan seni tradisional dan teknologi digital demi memanfaatkan yang terbaik dari kedua-dua dunia berbeza ini. Tsa Meera terus bereksperimen dengan metafora dan sains dalam konsep dan tema karya seninya. Beliau mengambil bahagian dalam program Artist Residency, Waley Art, Taiwan di mana dia mempamerkan OCCUR, sebuah pameran solo mengenai penerokaannya di bandar yang baru serta kesedaran tentang keasyikan bermain.
Tsa Meera (left) received a Bachelor in Multimedia (Hons) in Digital Media (Multimedia University) and Masters in Fine Arts and Technology (Universiti Institut Teknologi Mara) where she explored Op Art as her expression of duality. She aims to merge traditional art practices with digital technology, taking the best of both worlds. Tsa Meera continues to experiment with metaphors and science in her concepts and themes throughout her artistic development. She participated in an Artist Residency programme with Waley Art, Taiwan where she held OCCUR, a solo showcase on the discoveries of being in a new town and the sense of play that awakens.
Talha K adalah pengarah Flux 28 dan berkecimpung dalam pembuatan filem pendek, video muzik dan kandungan berjenama. Beliau mempunyai kemahiran menggunakan perisian seperti Adobe Premiere Pro, Adobe After Effects, Adobe Audition dan Davinci Resolve. Dia juga berpengalaman sebagai pengendali kamera. Beliau terlibat dalam penghasilan karya sejak tahun 2014 dan menamatkan pengajiannya pada peringkat Sarjana Muda Sastera dalam Filem & TV Digital dari Universiti Lim Kok Wing pada tahun 2015.
Talha K is the Director of Flux 28 and specializes in directing short films, music videos and branded content. He has knowledge in editing softwares such as Adobe Premiere Pro, Adobe After Effects, Adobe Audition and Davinci Resolve. He is also an experienced camera operator. He has been involved in content production since 2014. He graduated in Bachelor of Arts in Digital Film & TV from Lim Kok Wing University in 2015.
CHECKPOINT
CHECKPOINT adalah sebuah filem eksperimental yang membawa penceritaan mendalam melalui sebuah naratif. Perjalanan yang penuh pergolakan dunia dalaman dan luaran yang saling bertentangan merangsang deria seseorang dalam perjalanan menuju penguasaan diri dan kejayaan dalam kehidupan. Kisah ini menceritakan seseorang yang dibelenggu oleh konflik emosi di mindanya oleh kerana terikat dengan mekanik dan susunan keadaan hidupnya yang sistematik. Dia terhalang dari kebebasan yang pernah dialaminya. Pegangannya pada kenangan masa lampau dan nostalgia memberi peluang kepada dia untuk memperoleh ilmu, sekiranya dia bersedia mendalami dan mempelajarinya. Keinginan untuk melepaskan diri dari batasan kehidupan mekanik ini mendorongnya untuk meneroka dengan lebih mendalam akan hakikat hidupnya.
CHECKPOINT is an experimental film that brings immersive experience with a narrative. The turbulent journey of conflicting inner and outer worlds of an individual stimulates the senses from a person's journey towards self-mastery and breakthrough in life. Bound by the mechanics and systemized order of his living conditions, he is muddled by conflicting emotions in his head. He is blocked from what was once freedom to him. His attachments to past memories and nostalgia can possibly bring bountiful wisdom if he is ready to access and learn from it. This desire to break free from the confines of this mechanical life motivates him to explore the inner workings of the order.
ASHLY NANDONG & AZARIKH AMRAN – Dream Wandering with Guardian Spirits of Borneo
Ashly Nandong adalah seorang seniman Malaysia, yang kini berpusat di Kuching, Sarawak. Beliau memperoleh Ijazah Sarjana Seni dalam kajian Seni Tradisional dari Prince's School of Traditional Arts, London, England pada tahun 2018 di bawah tajaan Persatuan British Malaysia dan merupakan seorang seniman independen dan penyelidik budaya. Beliau juga di saat ini bertugas di Yayasan Tun Jugah di Kuching, melaksanakan perintisannya khususnya dalam bidang tekstil tenun tradisional Iban Dayak, Pua Kumbu. Beliau bercita-cita untuk melanjutkan pengajian MA akademik dalam Sejarah Seni dan Arkeologi pada masa akan datang dan sedang menyediakan bahan penyelidikan bagi subjek seni tradisional Borneo dan kajian arkeologi Malaysia. Dalam praktis seninya, Ashly jinak berkecimpung dalam kegiatan seni lain terutamanya seni pertunjukan dan muzik kontemporari, di mana dia mempersembahkan muzik kecapi perahu 'Sapeh' Sarawak dan juga menggabungkan tarian tradisional Dayak (tarian sub-etnik Iban dan Orang Ulu, Dayak Sarawak). Sebagai seniman visual kontemporari, reka bentuk dan simbol Dayak yang diwarisinya terus dijalin ke dalam karyanya. Subjek penyelidikan dan pameran lukisan pada tahun akhir MA Tradisional Seni beliau memberi fokus pada "Kajian Perbandingan Motif Pohon Kehidupan (Tree of Life) Di Kepulauan Asia Tenggara".
Ashly Nandong is a Malaysian artist, who is currently based in Kuching, Sarawak. He graduated with a Masters of Art degree in Traditional Arts studies from the Prince's School of Traditional Arts, London, England in 2018 under the sponsorship of the British Malaysia Society and is a practicing independent artist and cultural researcher. He is also currently attached to the Tun Jugah Foundation in Kuching, undertaking an apprentice-ship in the Iban Dayak Pua Kumbu traditional warp weaving textile. He aspires to pursue an academic MA study in Art History and Archaeology in the future and is slowly building potential research material on subjects in Borneo traditional arts and Malaysian archaeological studies. In his artistic pursuits, he occasional branches out into other artistic fields, mainly contemporary performance art and music, where he performs the Sarawak 'Sapeh' boat lute music and also incorporate Dayak traditional dance (performs dances of the Iban and Orang Ulu sub-ethnic Dayak people group of Sarawak) into his performance art repertoires. As a contemporary visual artist, Dayak designs and symbols which he inherits are continually inter-weaved into his bodies of work. His MA Traditional Arts final year research and painting exhibition subject focuses on "A Comparative Study of Tree of Life Motifs In Archipelago Southeast Asia".
Azarikh Amran adalah seorang seniman grafik yang kini bekerja di Kuala Lumpur. Kepakarannya adalah dalam karya animasi 2D dan 3D. Karyanya diinspirasi dari genre sci-fi, cyberpunk dan retro-futuristik. Azarikh juga adalah seorang video jockey. Beliau amat terkesan dalam melihat bagaimana objek yang bergerak berinteraksi secara serentak dengan bunyi. Azarikh juga adalah penggemar dan peminat grafik animasi, dan kerap bereksperimen dengan apa yang menginspirasinya dengan menafsirkan/menceritakan semula rangsangan visualnya dalam bentuk baru. Beliau sering mewujudkan objek yang di animasi pada sudut dan perspektif berbeza untuk mencipta makna baru. Antara anugerah dan penghargaan yang diraih adalah Anugerah Industri Muzik 2013 (AIM): Video muzik terbaik, kru di belakang tabir untuk lagu Pretty Ugly lagu "No.1", 2014 Adobe – Design Achievement and Max Awards: Semi-finalis untuk grafik, Pereka Visual 2018 ALTIMET AJL 32 LIVE VISUAL: Anugerah prestasi terbaik, dan baru-baru ini 2021 Mapping From Home Festival / Celestial: Anugerah Penghargaan.
Azarikh Amran is a motion graphics artist currently working in Kuala Lumpur. He specialises in 2D and 3D animation works. His body of work and source of inspiration touches on sci-fi, cyberpunk, retro-futuristic and art genre alike. At liberty, Azarikh also works as a Video Jockey on the side. Seeing how an object in motion interacts in perfect synchronicity with sound gives him the ultimate satisfaction. He is an avid admirer and enthusiast of animated graphics, and regularly experiments with what inspired him by reinterpreting/retelling his visual stimuli in a new light. The act of actualising animated objects with different angles and perspectives enables Azarikh to create new meanings in his works that gives these animated objects a new breath of uniqueness. Awards and accolades received are the 2013 Anugerah Industri Musik (AIM): Best music video – behind the scenes crew for the band Pretty Ugly song "No.1", 2014 Adobe – Design Achievement and Max Awards: Semi-finalist for motion graphics, 2018 Visual Designer ALTIMET AJL 32 LIVE VISUAL: Best performance award and most recently the 2021 Mapping From Home Festival/Celestial: Honourable Mention Award.
Dream Wandering with Guardian Spirits of Borneo
Projek ini adalah penyelidikan dan penerokaan digital pada Shared Intangible Heritage (warisan tersirat). Inti dari perkataan Melayu 'Keramat' bermaksud "Penjaga" yang disebut secara lazimnya adalah "Guardian Spirits". Matlamat utama adalah dalam mempamerkan warisan tersirat yang dikongsi antara masyarakat Nusantara Asia Tenggara. Peranan dan fungsi roh penjaga, dan hubungannya dengan penduduk setempat dan kesejahteraan mereka adalah media yang digunakan untuk menyatukan kesamaan ini. Projek ini adalah penerokaan mengenai kepercayaan tradisional seperti ini dan mengenai semangat penjaga yang kepercayaan oleh masyarakat Nusantara untuk tujuan penyembuhan, perlindungan, penuaian yang baik dan sebagainya. Ia juga merupakan ekspedisi ke dalam naratif landskap mimpi digital, di mana hutan hujan disandingkan dengan ritual dan upacara suku-suku kaum Borneo. Ia meraikan kepelbagaian tradisi dan budaya unik dan tersirat dari suku asli Borneo, terutamanya dari Sabah dan Sarawak. Naratif ini dilengkapi dengan merayakan "penjaga" tersembunyi yang diwarisi oleh suku asli dan budaya tradisional Nusantara Asia Tenggara . Dengan menyampaikan kisah animasi Dream Wandering With Guardian Spirits of Borneo, kami berharap dapat berkongsi rasa hormat serta mendapat kesedaran yang lebih mendalam mengenai entiti-entiti tersebut yang merupakan warisan tersirat yang dikongsi antara rakyat Malaysia dan Asia Tenggara Nusantara.
The project is a research and digital exploration into Shared Intangible Heritage. The very essence of the Malay word 'Keramat' means "Guardian". Our common denominator in this project is the Guardian Spirits. The objective is to express our Shared Intangible Heritage as people of Nusantara Southeast Asia. The roles and functions of guardian spirits in correlation to the people of the land and their wellbeing is the medium used to express this common thread. This project is an exploration on such traditional beliefs and about the guardian spirits to which the people of the land prays to for the purpose of healing, protection, good harvest etc. It is also an expedition into a digital dreamscape narrative, in which the rainforest is juxtaposed to the rituals and ceremonies of the tribes of Borneo. It celebrates the eco diversity of the land and the many culturally unique and intangible traditions of the indigenous tribes of Borneo, mainly from Sabah and Sarawak. The narrative concludes with the celebration of the many intangible protectors and unseen helpers inherited by indigenous tribes and traditional cultures of Nusantara Southeast Asia – our shared intangible heritage. By conveying the animation story of Dream Wandering With Guardian Spirits of Borneo, we hope to share our respect and find greater awareness of such entities that is our intangible heritage as Malaysian and Nusantara Southeast Asian.