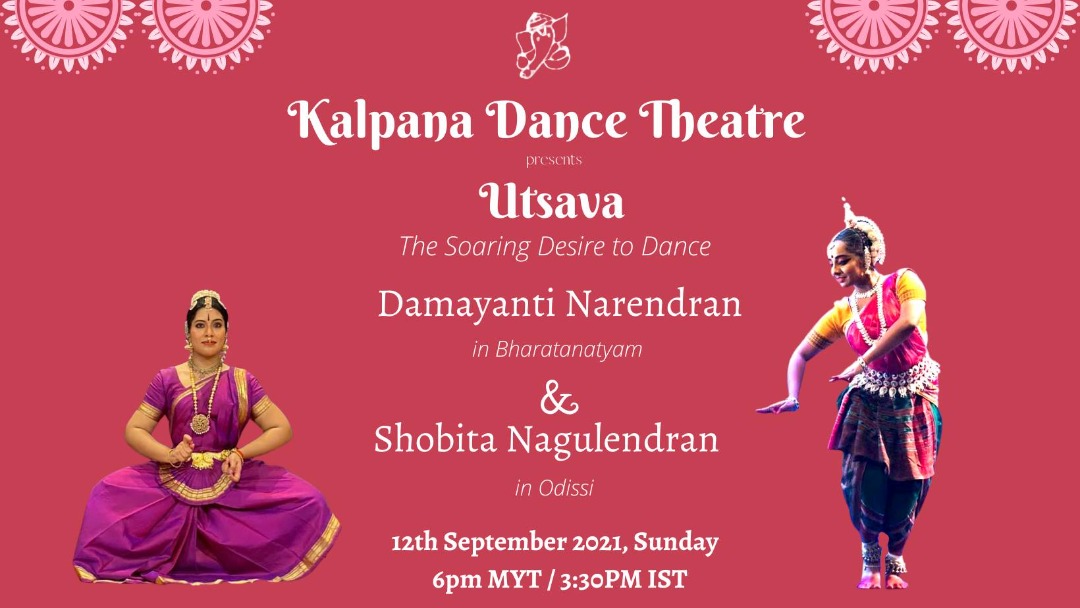 Bharatanatyam teacher Shangita Namasivayam takes her dance school to greater heights with the online performance series, Utsava: The Soaring Desire to Dance.
By MARIA MURUGIAH
The last few months have been gruelling for the Kalpana Dance Theatre (KDT) dancers who haven't been able to practise and perform.
"The frustration of not being able to attend physical classes was slowly starting to demotivate the students and we needed something to give them a push, to be a catalyst to their creative passions and reignite their desire to dance so they could once again soar," says KDT founder and dance teacher Shangita Namasivayam, explaining how a new virtual performance series came about.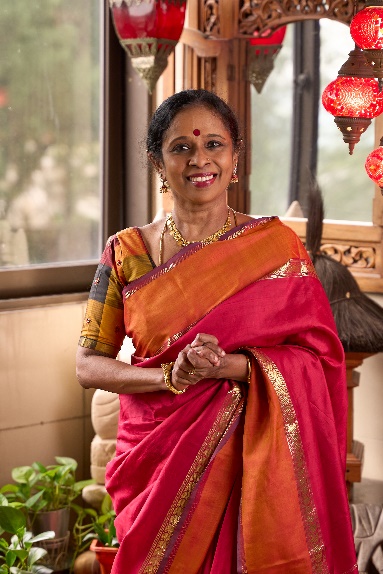 Utsava, The Soaring Desire to Dance is a series comprising bharathanatyam and Odissi performances which seeks to give KDT students a platform to perform and grow in their own space as well as explore the nuances of the art from an individual perspective. The performances have thus far all been recorded from dancers' own homes.
If you've had the privilege of witnessing at least a bharatanatyam or Odissi performance, then you would know that these art forms are not easy to master. The intricate footwork, elegant swaying, curious language conveyed by the dancer through eye, head and face movements all prove that these classical Indian art forms, over 2000 years old, demand a tremendous amount of precision, technique and practise.
KDT's origins
Shangita, who started learning dance at age five, has made her presence felt both locally and abroad. Born and bred in Sri Lanka, Shangita completed her fundamental dance education in 1979 and continued her postgraduate studies at the Kalakshetra, India, where she graduated with first class honours.
"I definitely felt like I was breaking stereotype, especially considering the more conservative mindset of society back in the 1980s when academic careers were given greater emphasis than the arts," says Shangita, who went on to perform on the global stage, conducting workshops, lecture demonstrations and artist residencies in various cities including London and Paris.
"I also had the opportunity to collaborate with great artists from different dance genres which greatly widened my horizons," Shangita says. Delving further into her craft and its potential, she also began to explore the role of dance as a form of therapy for the physically and mentally challenged.
Eventually settling down in Malaysia to be with her husband in 1993, Shangita envisioned a place where she could impart her skills and knowledge in order to nurture new generations of classical dancers. So in 1998, she opened the Kalpana Dance Theatre (KDT) in Bangsar, Kuala Lumpur.
KDT quickly earned a name for itself. To date the dance company has staged breathtaking productions such as Sharanagathi, Saa Shakti, Parikrama and most recently, Utsava.
Utsava online
After careful consideration, Shangita and her team kickstarted the Utsava series last month, and it was met with surprising success.
"What was initially meant to be a small-scale internal event open only to students and parents quickly evolved into a larger scale event with the incorporation of an external audience and notable artists as guests of honour!"
In the upcoming third episode of the series, KDT presents two of its senior dancers, Damayanti Narendran in bharatanatyam and Shobita Nagulendran in Odissi. Other dancers who have performed in the series include Aditi Manoharan (Shangita's daughter), Ambigga Nagulendran and Aadya Naik, all who share here how the opportunity to perform online during the pandemic, from different locations – Australia, India and Malaysia – has been a welcome one, for body, mind and soul.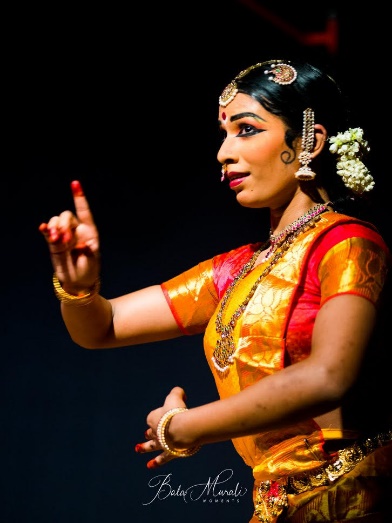 Aditi, 23, says: "While I was growing up, my mother spoke, ate and slept dance, so it has always been a part of my identity. Being a dancer pushes you to explore emotions and physical boundaries that you didn't even know existed. So, I love the fact that with the Utsava series, I was able to bring dance back into my life, despite being overseas in Australia. Not only have I been able to dance and get back into training but I have also been able to watch other wonderful dancers showcase their talents."
Shobita, 20, adds: "I performed bharatanatyam in the first episode and will be performing Odissi in the third episode. As this was an online performance, a lot of the movements had to be exaggerated and a lot more energy was needed to ensure the audience connects with it, so each rehearsal definitely felt like an intense workout session! It's worth it because having some of the greatest artists of our time watch me perform and give their feedback which is a surreal experience!"
For 16-year-old Ambigga, the journey of performing for the Utsava series has been truly delightful. "Being able to perform these classical dances today is something so unique and special. Unlike other teenagers that are into hip hop, freestyle and fusion, I'm into bharathanatyam and Odissi. I'm proud to be a classical Indian dancer as I'm reminded of my roots and culture." 
Aadya, 8, says that being a classical dancer has always made her feel special. "I feel that I am conveying and portraying a story while I dance and not just performing steps. I am so grateful that the Utsava has given us a platform to express and showcase our cultural traditions and dance forms."
Damayanti, 23, concludes that Utsava is a series that she will always remember because of how different the experience has been. "We're all separated by distance and have to manage every aspect of the performance on our own – lights, camera positioning, costumes, etc. Besides the technicalities, I have been reminded how much knowledge and discipline has been sub-consciously instilled in us through our Indian classical dance training. This knowledge and discipline apply to me not just as a dancer, but also to my life in general; and that is something that is invaluable."
The third episode of Utsava, The Soaring Desire to Dance airs on Zoom on Sept 12, at 6pm. To watch previous episodes visit KDT's FaceBook page.