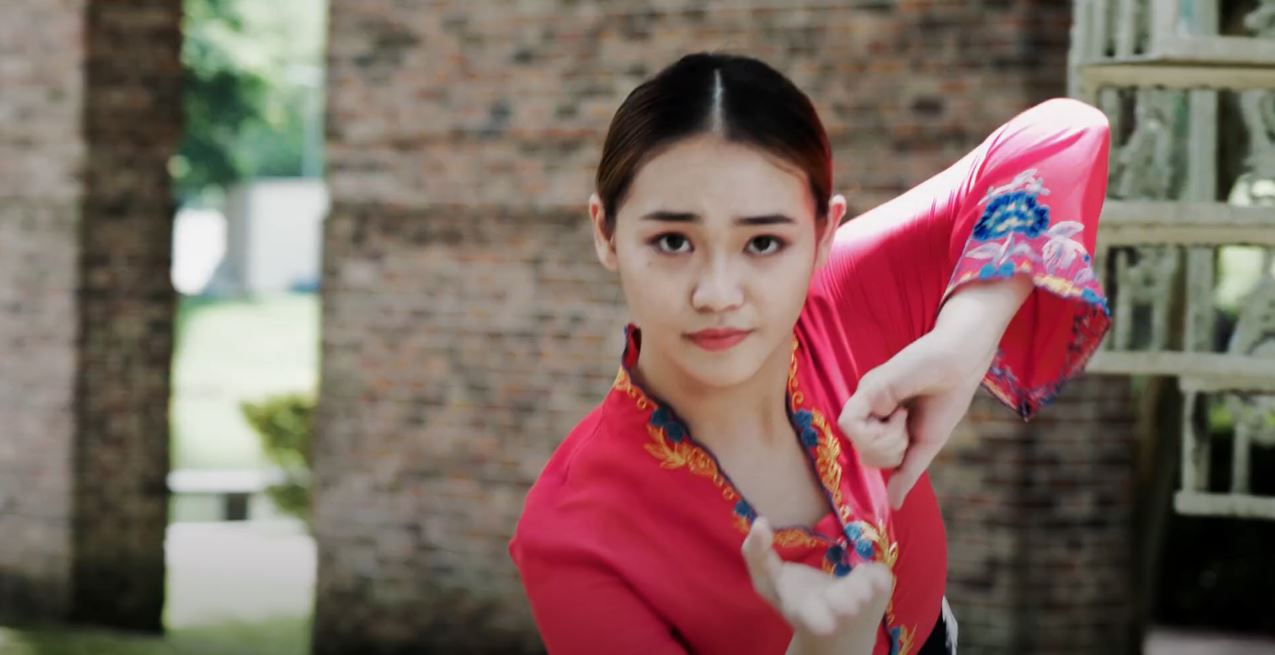 A variety of live performances and exhibitions are waiting for you this coming week.
By CHIN JIAN WEI
This third week of June is positively bursting with great events for you to check out! Here are the five picks we're most excited about.
Two Play Readings by Leow Puay Tin (June 18 – 19)
Five Arts Centre at GMBB will be presenting rehearsed readings of Leow Puay Tin's two new plays, Material Woman in the Beauty World and Mortal Man: Two Monologues. The first play is a sociological portrait of a beautician in her 50s as she navigates life and the beauty world throughout the pandemic, revealing her interests in fengshui, her attitudes toward money and her attempts to get divorced. The second play is a memoir of two characters, artistic collaborators, a woman writer and a famous theatre director. The life of that director is explored as he grows up in the years when Malaya was not yet fully Malaysia. Material Woman will be performed on both June 18 and 19 at 2 pm, while Mortal Man will be performed on the same days at 4 pm. Visit the Five Arts Centre website pages to learn more about each of the plays and register for free.
KonTra: Bianglala (June 16 – 19)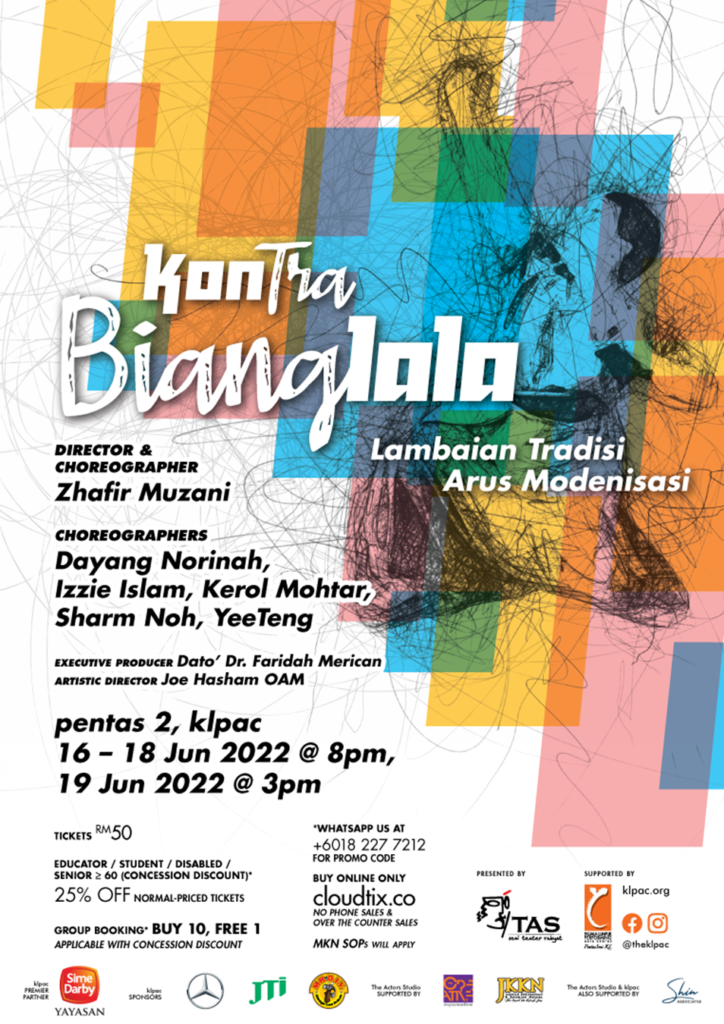 This week at klpac, KonTra: Bianglala will be performed at Pentas 2. Choreographed by the Actors Studio's Choreographer in-residence Zhafir Muzani, It includes a colourful variety of traditional dances reinvented with contemporary influence, whether by contemporary dance moves or the usage of digital elements. This show will focus on Malay traditional dances like Zapin, Joget, Inang, and Asli. Tickets start at RM50, with showtimes at 8pm on June 16 – 18, and 3pm on June 19. Head on over to the Cloudtix website to read more and buy your tickets.
That's Entertainment – Kita Jaga Kita! (June 16 – 19)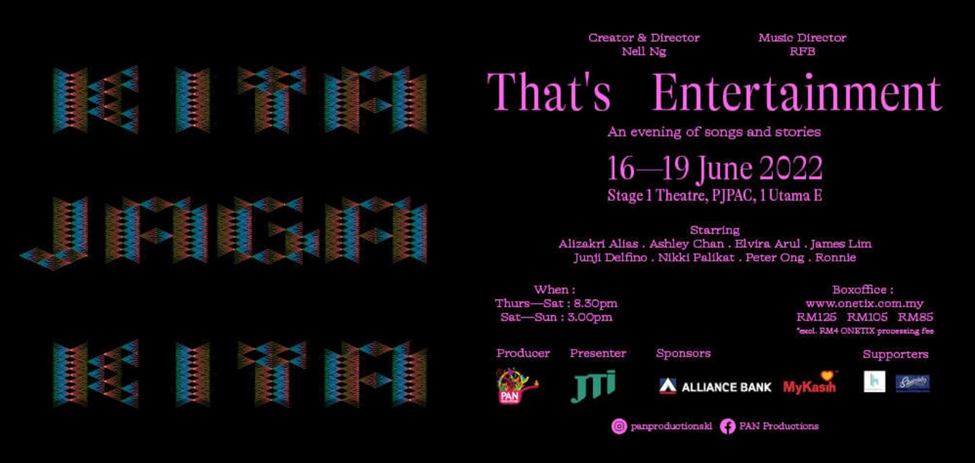 Over at PJPAC, That's Entertainment – Kita Jaga Kita! is a concert of comedic and uplifting vignettes aimed to celebrate the persevering spirit of Malaysians and how we have overcome the myriad challenges put in our path over the past two years. Eight of Malaysia's most beloved theatre performers will treat audiences to a hopeful, optimistic, and celebratory work, featuring popular songs from musicals, movies, and the pop charts. Tickets start at RM85, with showtimes at 8.30pm on June 16 – 18, and 3pm on June 18 and 19. Get your tickets and find out more at PJPAC's website.
Fete De La Musique French Music Festival (June 18)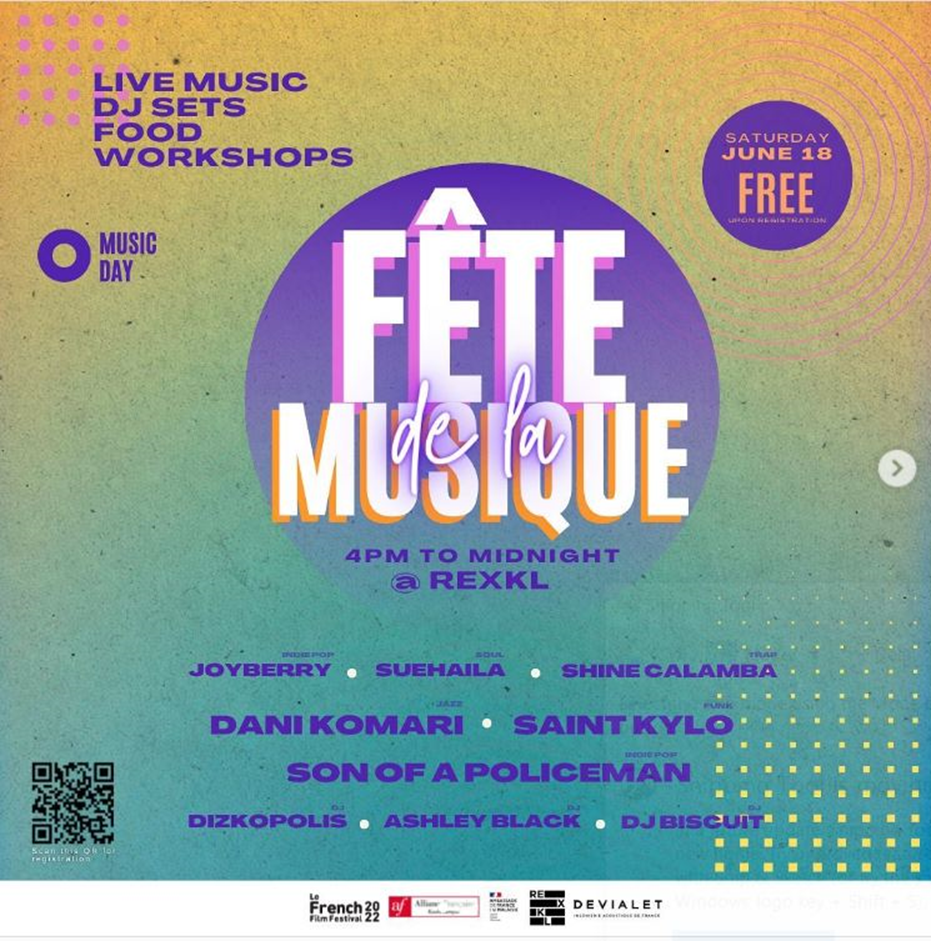 This annual festival will be held at REXKL on the coming Saturday. Since 1982, the Fete De La Musique has been a showcase and celebration of the dynamism of music and its expressive nature. Starting at 4pm, cocktail workshops will be held, and the live music performances begin at 7pm. Check out the lineup in the picture above! Admission is free for this night of festivities, music, and dance, so fill up this online form to sign up, and make sure to follow REXKL's Instagram to keep up with any updates.
Simulacrum (June 13 – July 31)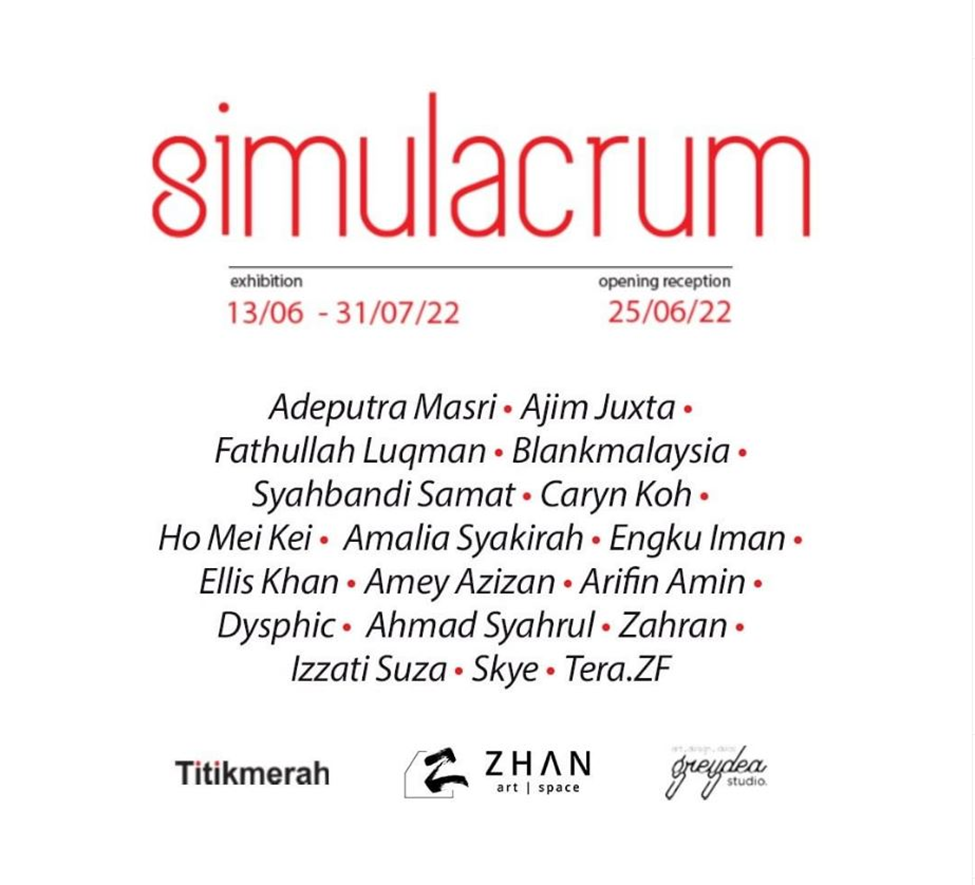 Simulacrum is a group exhibition that will be hosted at ZHAN Art Space starting from June 13, and running until July 31. For its 8th anniversary, Titikmerah Collective has organised this group exhibition featuring features 18 artists. You can see the full lineup in the picture above. The name and theme of the exhibition were chosen to correlate the varying subjects of each artist's work, whether the work was abstract, realist or conceptual. Most artworks are, after all, simulacra that are subjected to personal interpretations. Check out ZHAN's Instagram page and website to learn more.
Featured image is from the KonTra: Bianglala trailer.