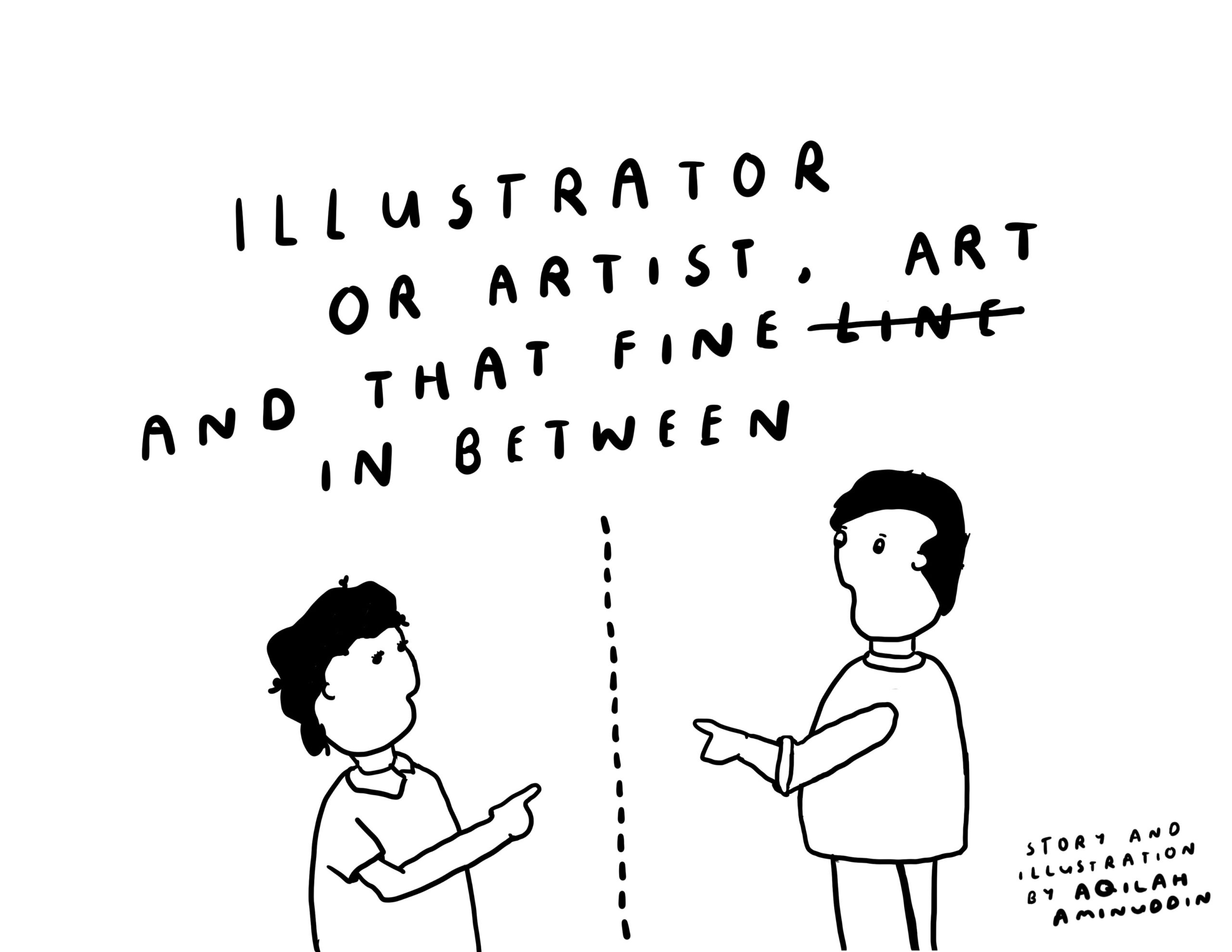 So, not all artists are illustrators, and not all illustrators are artists – what does that mean? Illustrator Yunroo Tan talks about being an illustrator here in Malaysia.
Story and photos by Aqilah Aminuddin for Lensa Seni
People assume that one who creates art for a living is called an artist. In recent years, many contemporary art makers have been emerging, each with their own style. Perhaps the invention of digital drawing aids such as apps, tablets and iPads has contributed to the flow of this confidence and creativity.
With the emergence of different genres of contemporary visual arts, the term "illustrator" has become increasingly popular. But what kind of art can be called an illustration? Is it not fine art when it looks so…..fine?
Imagine how confusing it is to know that not all artists are illustrators – and yes, not all illustrators are artists.
What better way to understand the work of an illustrator than to talk to one! LENSA SENI gets up close and personal with Yunroo Tan, a full-time illustrator who recently moved on from her teaching gig.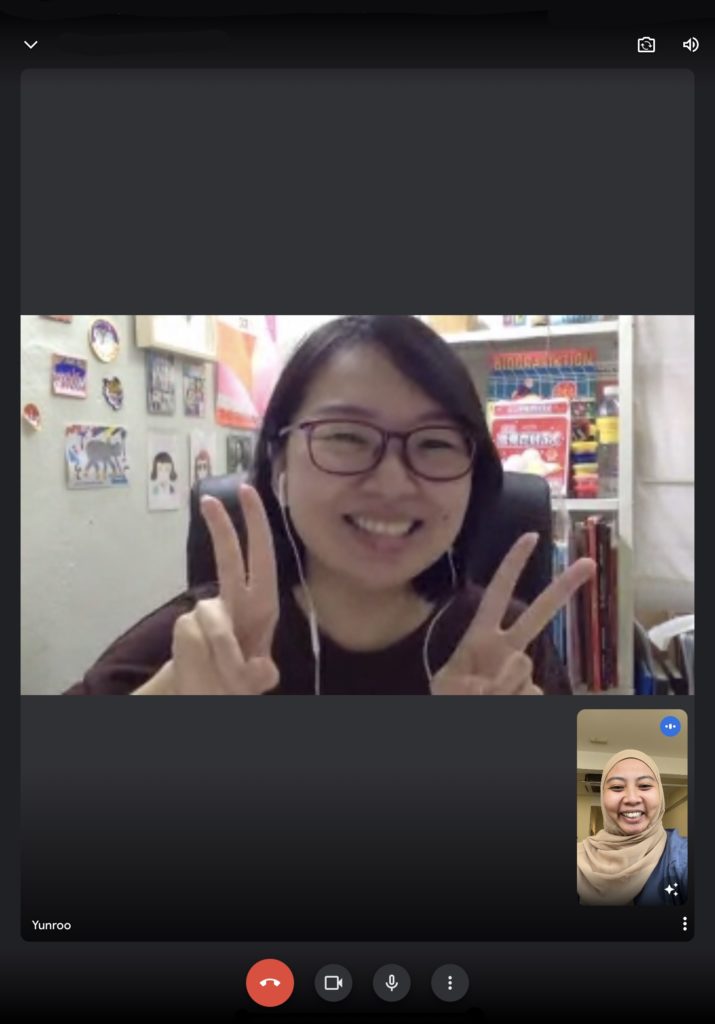 Yunroo is one-third of a collective she created with her illustrator friends called "Meet the Kawan".
Meet The Kawan is made up of three Malaysian ladies. Besides Yunroo and Yuwen who are based in Johor, there is Gee Fan who is based in Perlis. They are friends who met by chance at an exhibition six years back, and they must have loved each other's company as much as their love for art that they decided to put an official name to their bond.
Yuwen and Gee Fan weren't able to make this interview as they were busy travelling to KL for Meet The Kawan's very first project together.
Yunroo graduated in 2011 with a Diploma in Design Communication and then continued her degree in Illustration in the UK.
She said: "When I went into college, my tutor defined an illustration as something in between graphic design and fine art. Illustration is to be seen as an artwork with high commercial value – to serve a certain client or industry or purpose. On the other hand, fine art is simply an artists' self-expression."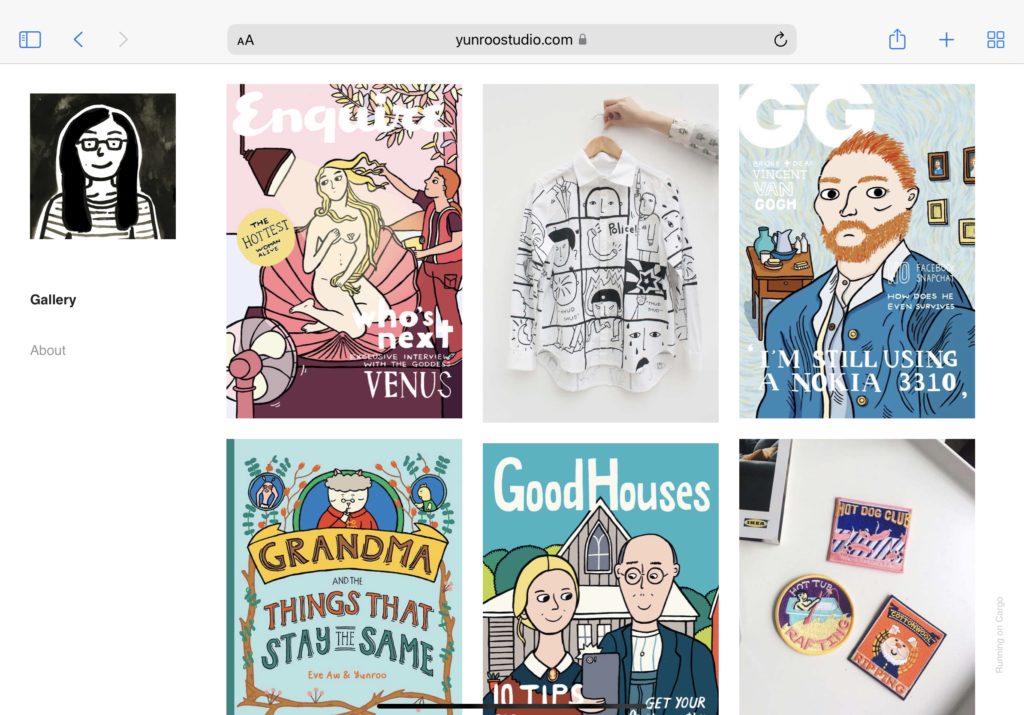 That's a pretty clear, straight cut difference between fine art and illustration. Yunroo, however, feels that the lines are not as clear these days with multi-disciplinary artists who make art, illustrate and do graphic design too.
She reveals however "I am an illustrator first, since my background is in illustration. Even if I branch into different kinds of visual art, I am an illustrator more than an artist. When I first started out, I used to tell people that I was a designer and I also took up graphic work as well. Personally, it is important for me to have everyone know me for one thing – so for now, I am an illustrator."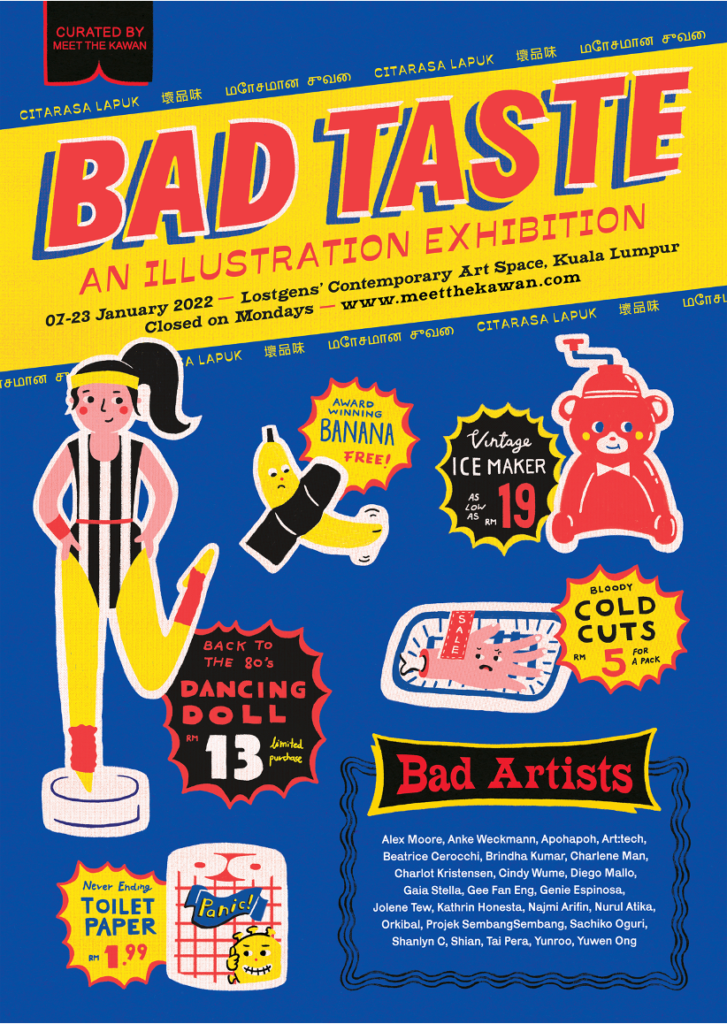 There have been times when Yunroo has felt like she needed to gain more experience overseas, despite having worked in London and Singapore previously – just to see if her work would be accepted elsewhere. In our homeland, making art has always been a struggle.
Yunroo's past works have been nothing short of amazing – her illustrations have been used for children's books to fabric and as key visuals for art events. But most of the exhibitions she has participated in and the awards she has received haven't come from Malaysia.
One of her award-winning works, an illustrated children's book that she collaborated with writer Eve Aw, Grandma and the Things that Stay the Same, is published by Epigram Books, a publishing company based in Singapore.
Yunroo feels that there is more to be done to create awareness and appreciation for visual arts here in Malaysia.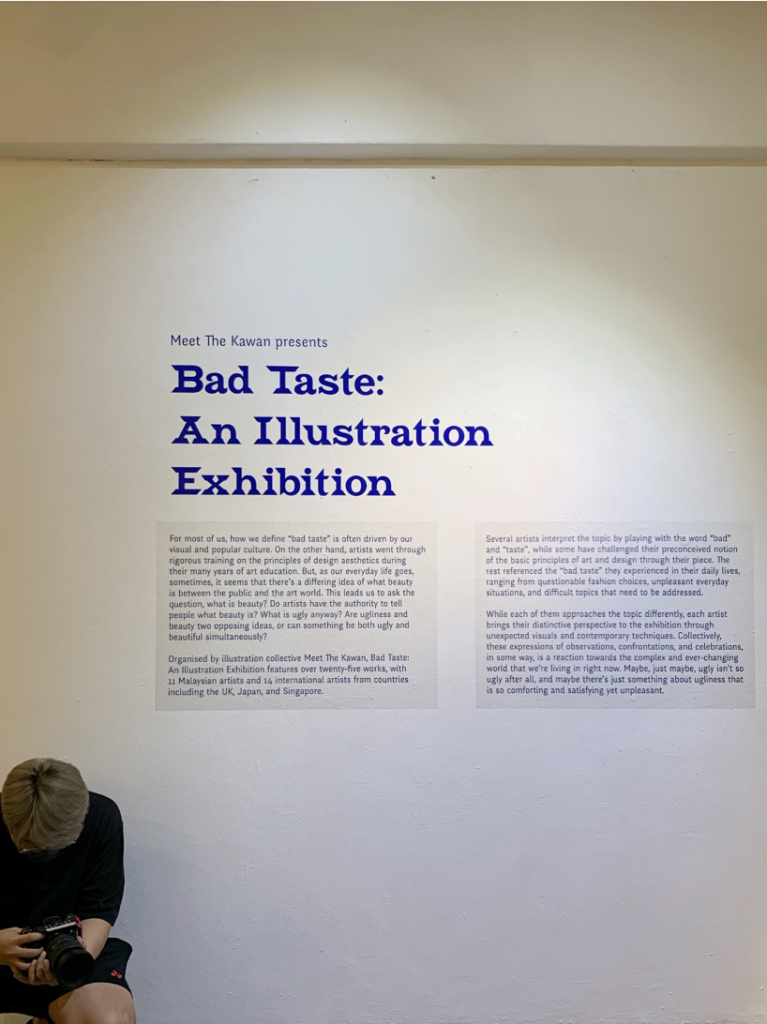 She hopes that in years to come, there will be more local recognition, appreciation and awards given to local illustrators – hoping that good money will come following that too.
Realizing that this is an issue on Malaysian illustration scene, this is how Meet The Kawan came up with a brilliant project to create a platform to entice local illustrators and contemporary art fans.
Between Jan 7 and 23, at Lostgens' Contemporary Art Space, Meet The Kawan organised its very first exhibition, Bad Taste : An Illustration, which gathered 25 illustrators.
The idea of doing an exhibition called "Bad Taste" artists and the public don't always agree on what art should look like.
It was a good effort to celebrate contemporary illustrators. Yunroo said: "We have been really happy to see people interested in contemporary illustrations and we are thrilled to be an outlet for these expressions of art."
For more on Bad Taste and Meet The Kawan check out www.meetthekawan.com or Meet The Kawan on Instagram.
Aqilah Aminuddin is a participant in the CENDANA ARTS WRITING MASTERCLASS & MENTORSHIP PROGRAMME 2021
The views and opinions expressed in this article are strictly the author's own and do not reflect those of CENDANA. CENDANA reserves the right to be excluded from any liabilities, losses, damages, defaults, and/or intellectual property infringements caused by the views and opinions expressed by the author in this article at all times, during or after publication, whether on this website or any other platforms hosted by CENDANA or if said opinions/views are republished on third party platforms.