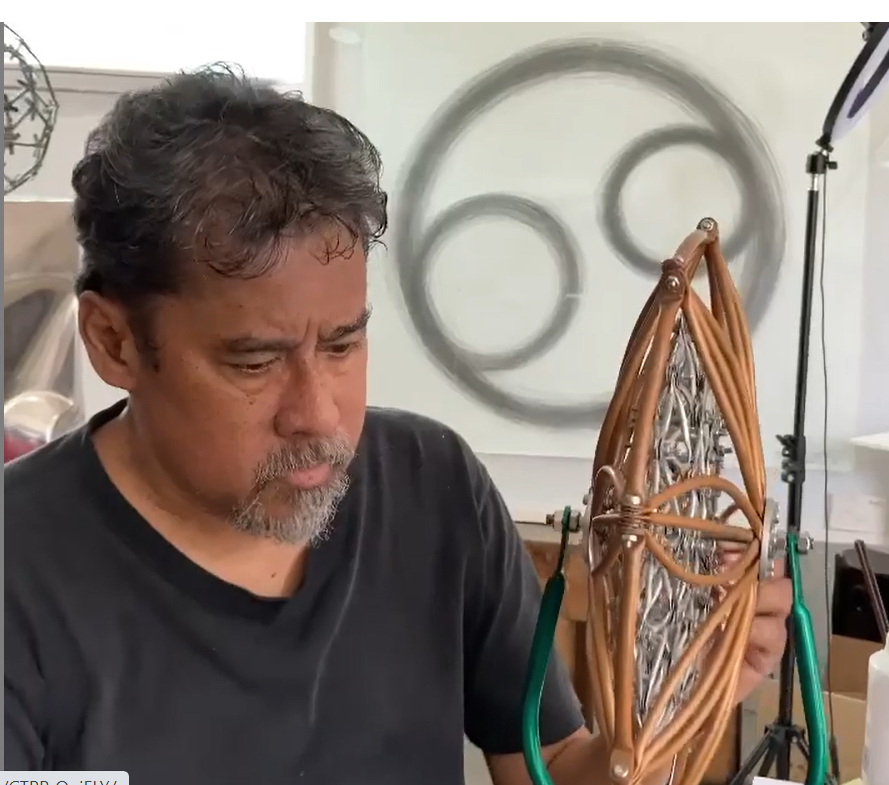 Ramlan Abdullah challenges his creativity by using geometric designs to create connections between people and spaces.
By NICOLE CHANG
Ramlan Abdullah is sculptor/fine art lecturer in the Faculty of Art and Design at Universiti Teknologi MARA (UiTM), Selangor, who has worked seriously on his passion – sculptures – since 1990 when he returned home from New York after finishing his Master of Fine Arts (Sculpture).
In addition to putting his knowledge and skills into practice as a sculptor, the Perak-born artist has also devotedly passed on this know-how and continues to stoke the passions of sculpture among his students.
Ramlan's amazing creations have not only garnered local recognition, but also won numerous international sculpture awards and grants offered by other countries including South Korea, Taiwan, Vietnam, Philippines, Thailand and Japan.
Set, often in stunning fashion, at public spaces within cities or neighbourhoods all over Peninsular Malaysia, from KL to Kedah, Ramlan's creations connect the environment with its communities. They give a sense of place to the people who inhabit these spaces, often inspiring them to reimagine these spaces as the heart of their community.
"I'm making objects and putting them in a space. And each of these spaces has a unique function, has unique features and a unique surrounding environment. The site-specific creations always challenge my creativity. There are a number of considerations to make, including the sensory elements found within the environment, like sounds; the vegetation or landscapes that surround the site; its history or the events that happened or are relevant to the place. The combination of all these elements calls for a response from me as an artist, and challenges my creativity," Ramlan explains.
There are several sculptures by Ramlan which can be found in and around Kuala Lumpur and Selangor. If you're looking for a fun, arty adventure, try going on a "Ramlan Abdullah sculpture hunt". And don't forget to click and capture each magnificent piece on site!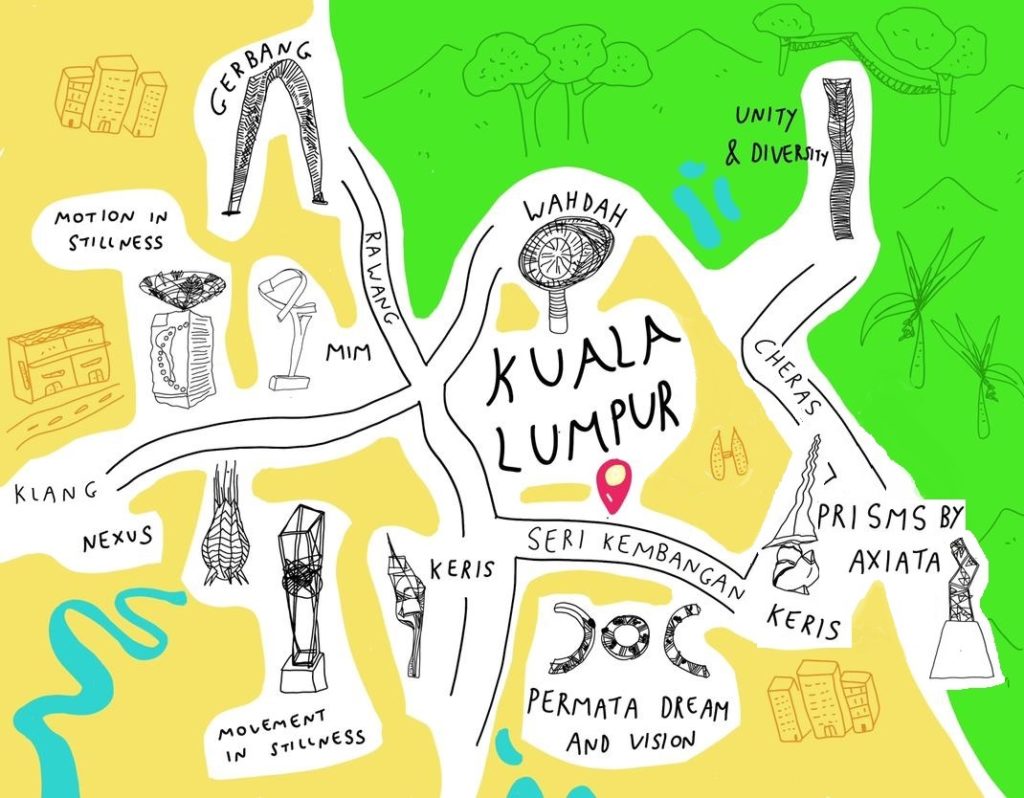 In search of …
Wahdah, a sculpture made in stainless steel, epoxy and Granite stone, stands at an elegant 7.3m (24ft) at the ASEAN Sculpture Garden, Taman Tasik Perdana, Persiaran Sultan Salahudin, Kuala Lumpur. Inspired by the concepts of plants and the crescent moon, Ramlan created Wahdah in 1997 to emphasise unity among Malaysians by highlighting three relevant elements through its structural design.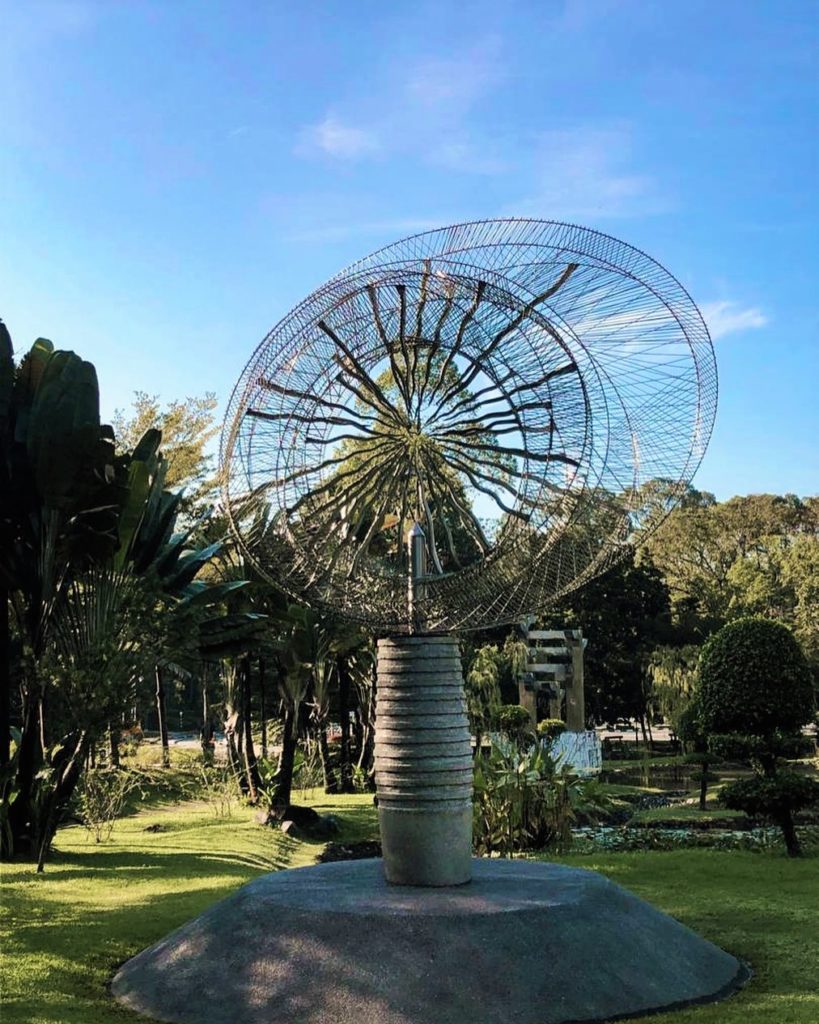 The top was created by forming multiple linear ellipsoids using 14 planes of steel crescent moon-shaped structures, resembling the 14 Malaysian states. The fine lines formed at the planes represent unity, collaboration, values, culture, traditions and shared vision. The bottom, made of stones, depicts the strength of the nation and community resilience. This sculpture was created in conjunction with Malaysia's 40th National Day celebrations. It was originally fixed in front of Dewan Bandaraya Kuala Lumpur (DBKL) before moving to the current site.
In 1998, Ramlan co-sculpted a 17m (56ft) bronze Keris to celebrate Malaysia being the host of the XVI Commonwealth Games. The grandiose and tall-standing Keris easily captured visitors' attention at the National Stadium in Bukit Jalil.
Another work by Ramlan, entitled Unity and Diversity (created in 2000), is located at the National Art Gallery at Jalan Temerloh, KL. It is an 11m high stainless-steel sculpture. Also, within KL, Ramlan's Prisms by AXIATA (created in 2010) looms magnificently at 24.2m (that's 83 feet!) and weighs 2.44 tonnes (that's 2440kg) at the AXIATA Arena, Bukit Jalil, making it one of the largest and tallest stainless-steel sculptures in the country.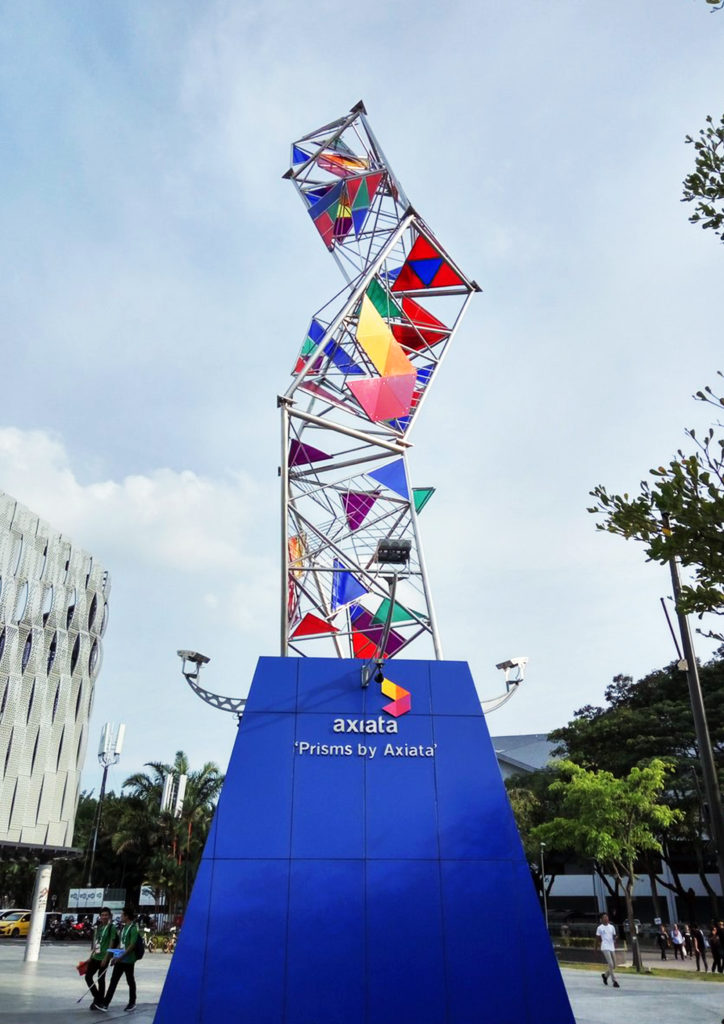 Its size and unique custom design utilising a combination of mixed materials (i.e. stainless steel, mild steel and colourful Polycarbonate pieces) make it not just effective placemaking but also relevant branding for AXIATA. The overall structure of the sculpture allows the flow of natural energy (wind) through it and is said to generate an energetic vibe.
In Selangor, most of Ramlan's creations can be found in and around the UiTM Shah Alam campus. A 7m high stainless-steel sculpture, entitled Nexus, was recently installed at the campus roundabout (see video above made by RAG studio). The sculpture depicts a connection or series of connections within a core, seed-shaped structure, that represents the growth or connection between the campus communities (i.e. students, lecturers, staff and others). 
"I think the metaphor of seeds is deeply ingrained in our culture. Something tiny can transform into something immense. Just like our students who come to campus to seek knowledge and guidance. Eventually, they become significant in our society," said Ramlan.
Apart from Nexus, MIM was created in 2006 and installed near Bangunan Canselori in UiTM. The overall design concept for the MIM garden sculpture was inspired by Arabic/Sufi calligraphy, highlighting the strong interaction between Malay culture and Islam. Another three of Ramlan's sculpture creations namely, Motion in Stillness (created in 2003), Movement in Stillness (created in 2001) and Keris (one of his earliest creations in 1982) have artistically placed-made different sites within the campus.
Besides the UiTM campus, Ramlan's public sculptures are found in Tamansari, Sungai Bakau, Rawang (the 6m high stainless steel Gerbang, created in 2018) and at the PETRONAS Training Center (PERMATA) at Jalan Institusi, Bangi (the stainless steel and aluminium casted Permata Dream and Vision, created in 2011).
"In many cases, artists tend not to fall into systematic or geometric thinking. Many insist that this type of thinking limits one's creativity, preventing him/her from being organic, and instead makes one too rigid. On the other hand, I consider it a challenge. Combining both my creativity and what I have been trained in which is structured thinking, I pursue my own style when it comes to sculpture-making," said Ramlan. "What I enjoy best about public sculpture-making is the brainstorming process, and listening to clients' feedback on my creative ideas and design concepts, then trying to work towards understanding and acceptance."
For more on Ramlan Abdullah and his amazing sculptures, check out his Instagram page.