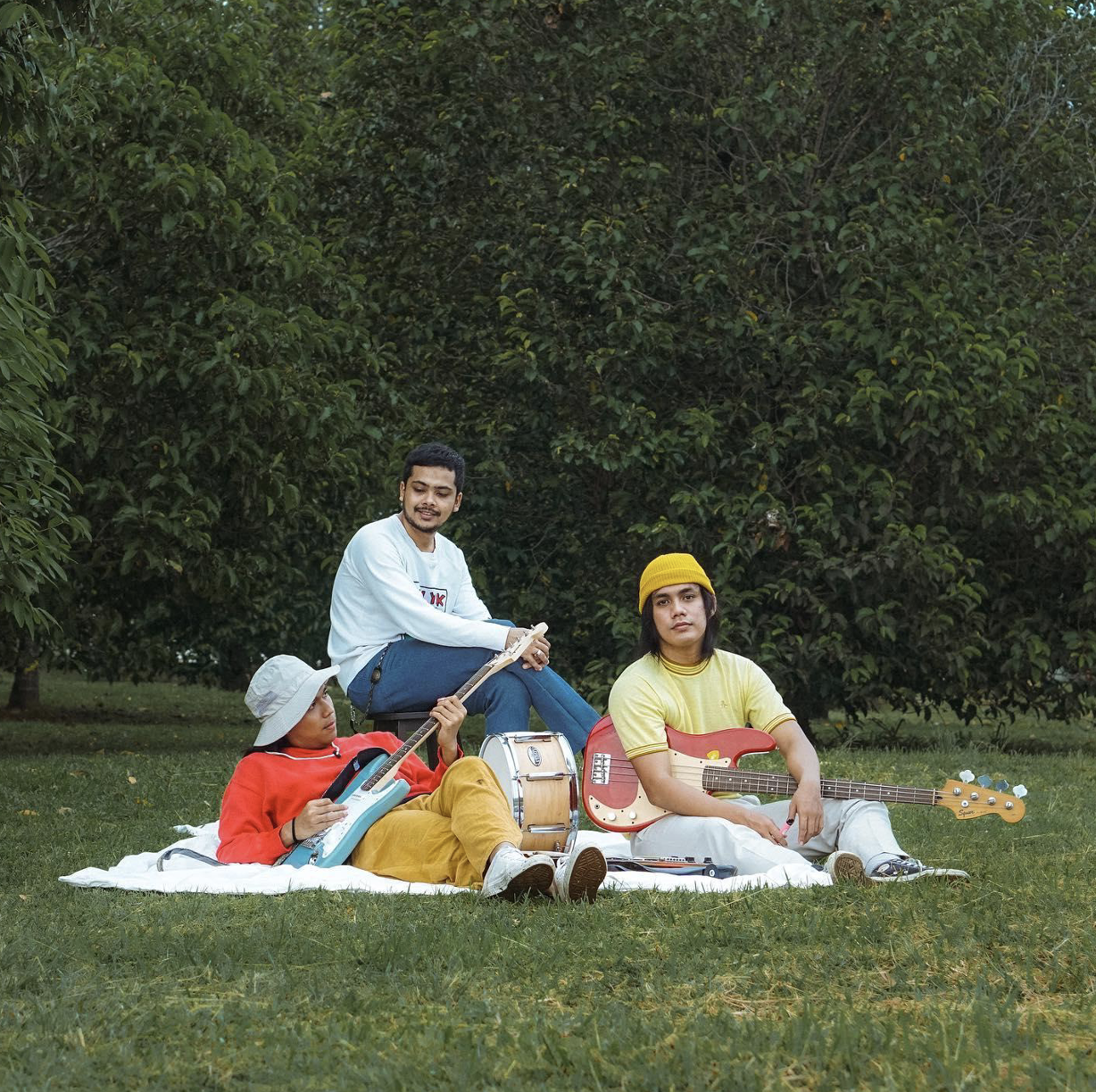 A fresh indie band formed in late 2019, FUGO found itself facing many challenges when Covid-19 hit.
By SYAZA NORAZHARUDDIN for Lensa Seni
Indie music was always at the bottom of my list in terms of my taste in music. I had the perception that Malaysia's indie scene was somewhat exclusive to city people, as most gigs are based in Kuala Lumpur. As an introverted writer from a kampung, I was a bit hesitant to explore the local indie scene. This prejudiced perception changed entirely when I stumbled upon FUGO's EP.
A fresh indie band, FUGO was formed in late 2019 with new music and great dreams of becoming big. When Covid-19 hit everyone's lives with a wave of uncertainty, FUGO found itself facing many challenges caused by the movement restrictions and closure of studios during the country's first movement control order. Despite these challenges, the band managed to release its debut EP (which is amazing!) in 2021.
The EP basically opened my mind to indie music. I was curious about the hurdles that FUGO faced, as a young band, during the making of this EP.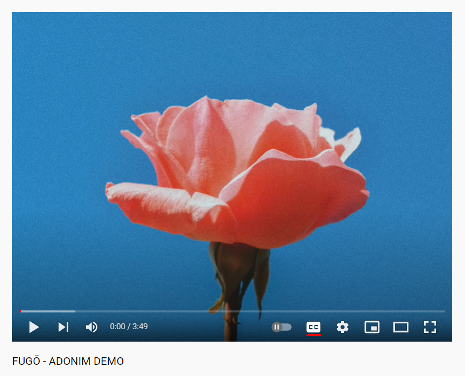 To establish itself in the music scene, FUGO released its first single "Waiting" in early 2020. Two weeks later, the country went into full lockdown. Amidst waves of uncertainty, lead singer Hakim Kamal said that the first two weeks of staying home was not a problem. Things started to fall apart when the lockdown was prolonged and recording studios started closing down. The band had to postpone its entire schedule. It was difficult for FUGO to establish its name as a new band when things were not going according to plan.
FUGO found a solution, releasing demos "Moon and The Sun" and "ADONIM" on its YouTube  channel. FUGO's goal was to make themselves to the public. This strategy worked, as both local and overseas virtual show organisers noticed the band, and FUGO found itself playing virtual shows over the two-year period.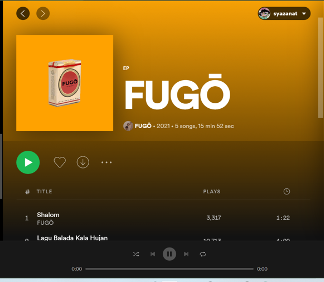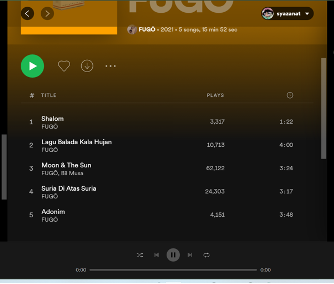 Canadian indie band Men I Trust's soft sound was the inspiration behind FUGO's EP. For Hakim, the whole process of songwriting was quite easy, since there are only three members, and every song was a collaborative effort. In addition, the EP was recorded entirely in Hakim's bedroom due to movement restrictions.
The EP is filled with nature-inspired tracks that will catch one's attention, such as "Balada Kala Hujan" and "Suria Di Atas Suria", which are my favourites. During the interview, Hakim highlighted that these nature songs portray the relationship between man and the universe. For example in "The Moon and The Sun", ex-lovers reflect on their past relationship, and lovers are personified in the moon and sun.
If you are a sceptic like I was, exploring new music outside your comfort zone will help you discover new facets of yourself. It's also not a bad idea to add some songs from FUGO's EP to your playlist.
Syaza Norazharuddin is a participant in the CENDANA ARTS WRITING MASTERCLASS & MENTORSHIP PROGRAMME 2021
The views and opinions expressed in this article are strictly the author's own and do not reflect those of CENDANA. CENDANA reserves the right to be excluded from any liabilities, losses, damages, defaults, and/or intellectual property infringements caused by the views and opinions expressed by the author in this article at all times, during or after publication, whether on this website or any other platforms hosted by CENDANA or if said opinions/views are republished on third party platforms.