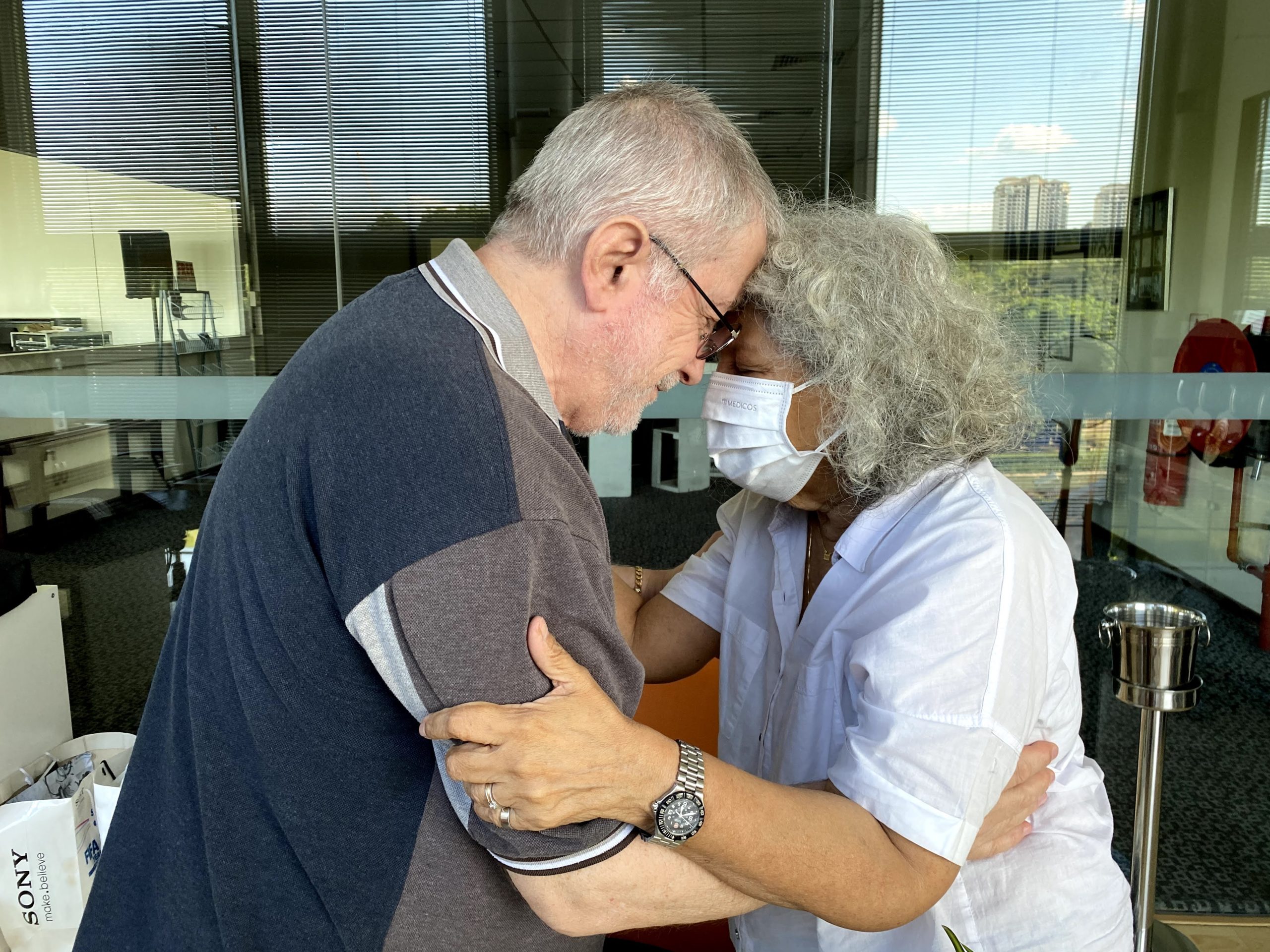 Klpac turns 16 this month, but there's little mood for celebration.
By TERENCE TOH
Turning sweet 16 is usually a time of great celebration. But for the people at the Kuala Lumpur Performing Arts Centre (klpac), there's little to be happy about now.
The recent imposition of the third nationwide Movement Control Order (MCO) meant all of its upcoming shows had to be postponed or cancelled. This news came as a heavy blow to the centre, who were only recently allowed to stage performances again.
"At first, we were very upbeat. Everyone was hoping and praying that we might possibly be on the road to recovery. Admittedly, we didn't know what to expect, but we, nonetheless, were quietly optimistic, yet still very concerned that the situation might change any minute … and of course, it did," Joe Hasham, artistic director and co-founder of klpac, mused sadly.
Live performances with audiences were previously not allowed under the rules of MCO 2.0. In March, however, it was announced they could be held at 50% audience capacity for CMCO areas. This news was taken with great joy by the Malaysian performing arts community. Now, however, everything seems to have gone back to square one.
Asked to describe how he felt about this, Hasham said he was gutted, totally confused and disappointed. The restrictions of this third MCO, in particular, felt most confusing.
"We could say that we are angry at the way the authorities have handled the situation," Hasham said. "With regards to theatre and the performing arts, we need a consistent policy and course of action from the authorities. Presently there's a lot of guesswork going on."
klpac, Malaysia's only fully integrated arts center, was first opened in May 2005. It was founded by Datuk Faridah Merican and Joe Hasham to replace the The Actor's Studio@Plaza Putra, a former art space that was destroyed by flash floods in 2003.
According to Hasham, it has been 16 magical years managing klpac. Some of his favourite experiences include their first day of operation, the Yayasan Sime Darby Arts Festival, and productions such as Kandang, Tunku The Musical and Datuk Seri. His sweetest memory however, was 2011's Someone Who'll Watch Over Me, which he considers the most important production of his 53 years in theatre.
"In terms of casting, I believe I had the best cast I could possibly muster: Gavin Yap, Kingsley Judd and Charles Donnelly. A dream cast, professional to the core. They fully believed in the project and gave it their all. Also, the subject matter resonated with me, as it was set in the land of my birth, Lebanon. The play had a huge impact on our audiences, also Singapore and Penang audiences. Moving, dramatic, poignant and carefully placed moments of humour and joy," Hasham reminisced.
Sadly, there were no plans for a big 16th anniversary celebration this year as they have been too busy "trying to survive".
Initially there were plans for small celebration with the staff. They had also been planning "Backstage Bites", a programme giving members of the public an intimate tour of klpac and an artistic workshop experience. However, all these plans had to be changed.
Indeed, after MCO 3.0 was suddenly announced, klpac had to scramble to change its existing shows. Chinese poetry project Inner Thoughts, for example, opened on the eve of the MCO. It had to cancel four shows, and have another show added on its opening night.
"We have, like many other production companies, planned tirelessly to bring theatre to the general public. Auditions, production meetings, creative meetings, marketing meetings ad infinitum … but to what avail? It kind of takes the wind out of our sails. Having said that, I don't think any of us will be giving up just yet!" he said.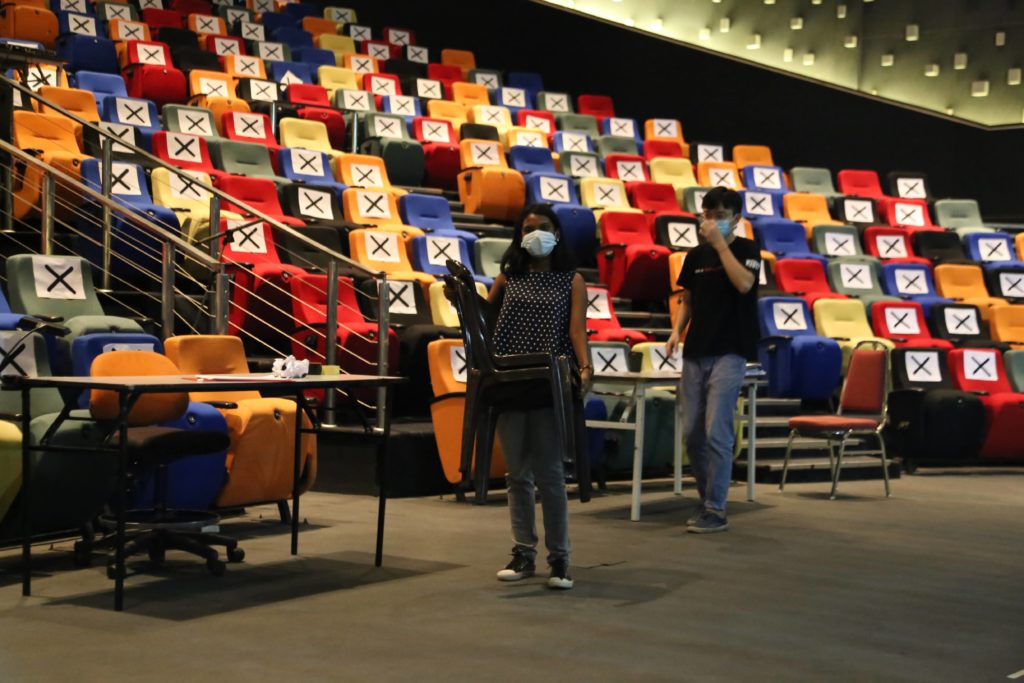 Hasham said that both klpac and penangpac had been carrying out their activities with social distancing measures strongly emphasized.
"Our adherence to safety measures and SOP's is exemplary. We sanitize our premises on a daily basis. We have very stringent observance of SOPs," he said.
"We are trying to remain positive, but we have found that extremely difficult to do when we see ourselves getting more and more into the red. We have approximately 35 staff in klpac and The Actors Studio and another 10 in penangpac. It has been difficult to say the least."
Despite all these setbacks, however, Hasham is still determined for the arts to keep marching on. klpac has many shows planned for the rest of the year: these included pragina : EMOSI, A Streetcar Named Desire, Experiencing Usman Awang, Life Sdn Bhd: Differences and more. Whether these can all continue, however, would be up to the powers that be. Hasham and all the crew at klpac however, are determined to never give up.
"Hope is about all we have at the moment. Faridah and I have the most loyal and supportive back up team, some who have been with us since the early days of The Actors Studio. Others from Day One of klpac's formation and others who have joined us along the way. All of these amazing people have come to the conclusion that the Performing Arts is certainly worth fighting and sacrificing for," Hasham said.
"With people like this with us and constantly by our side, we have a genuine hope about the future of the Performing Arts … how can we not?"