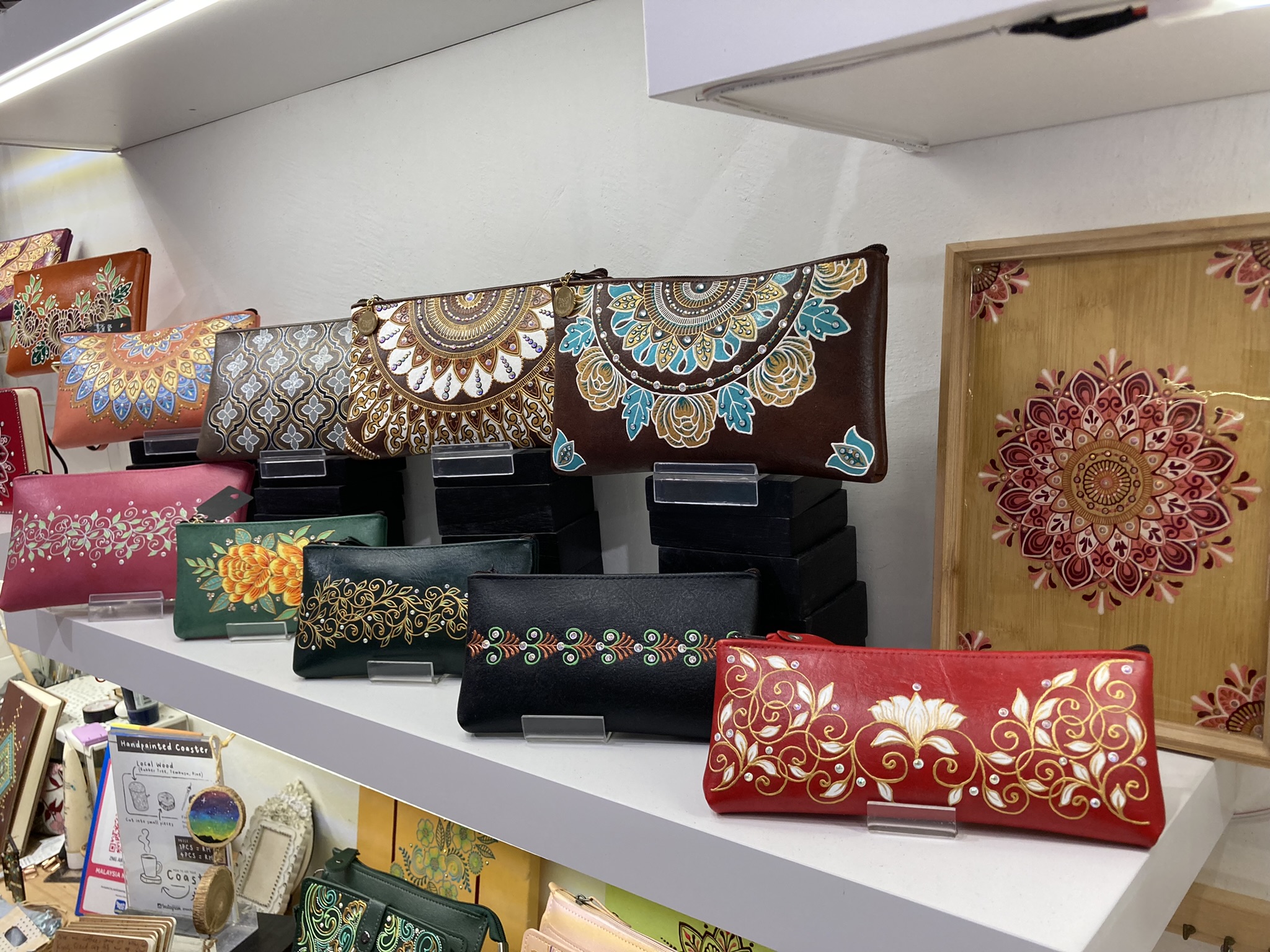 ZNG Art features an eclectic collection of henna-inspired artwork, bridging the worlds of art, culture, and heritage.
By MIRIAM DEVAPRASANA 
Deep within a charming pre-war shophouse, 28-year-old Zahidah Noor Ghazalli stands, hands on her hips, over a tiny workspace filled with notebooks and a box of henna cones filled with acrylic paint. Beside her is a kaleidoscope of colours, designs and patterns, drawing the appreciative eye into a psychedelic space of henna-inspired art.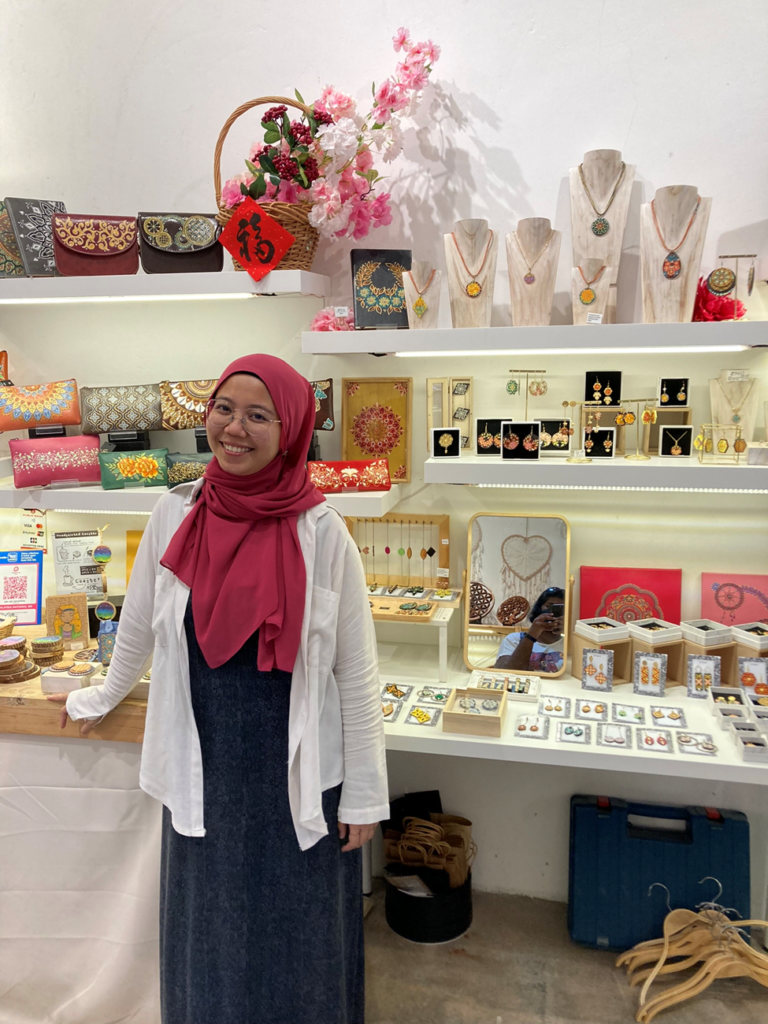 Zahidah, together with her fellow artisans, has formed a local designer hub called "Heritage House 25". 
The shop is located along Armenian Street – one of George Town's hot spots for tourists who primarily come for selfies with street art such as the 'Children On a Bicycle' mural by Ernest Zacharevic. They then make their way along the narrow street for ais kepal or nasi kandar, whilst taking in the array of fridge magnets and 'I heart Penang' T-shirts merchandise displayed along the road.
In the midst of all that is typical of "Things-To-Do at Armenian Street", Heritage House 25 is a lesser-known store with accessories, bags, jewellery, and other artisanal products, one of which is ZNG art, an exclusive brand featuring handmade henna-inspired designs and products.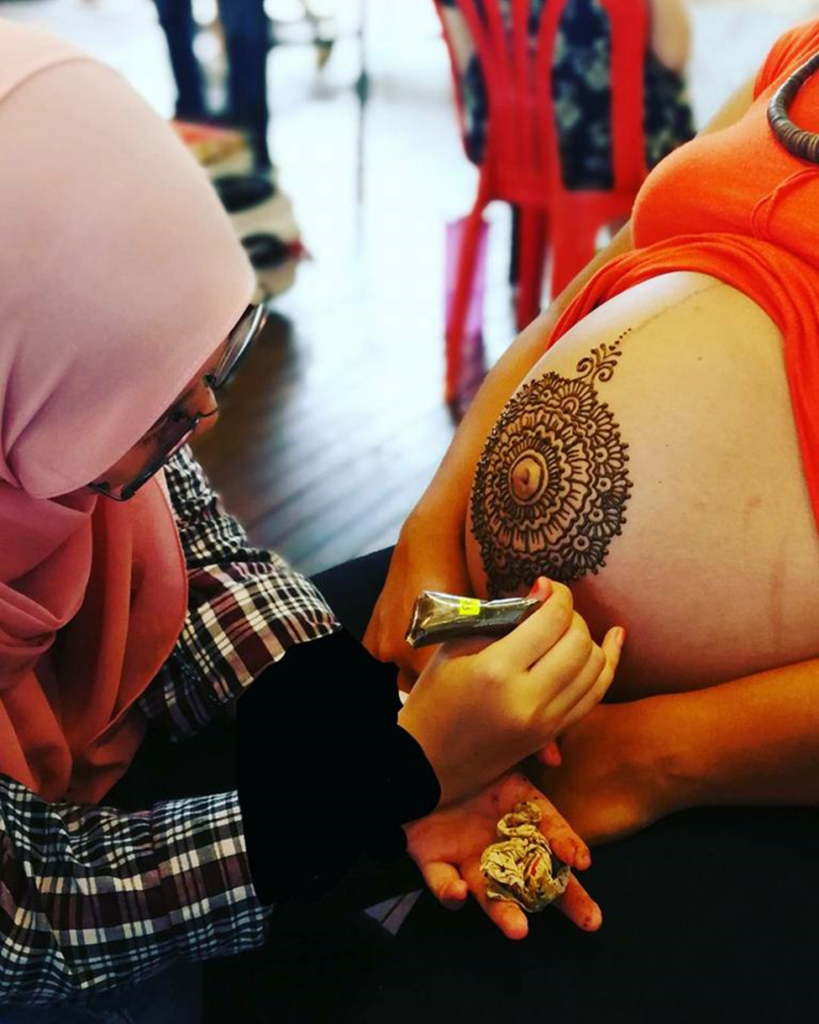 The founder
Zahidah has always been a dabbler of arts and crafts. "I knew from a young age that I wanted to do something creative. I realised I had an affinity for working with my hands. I started making beaded and macrame bracelets and selling them at school. I also used to sew beads onto clothes to enhance their appearance."
Her story is one of personal growth and purpose.
"I wanted to be good at something, but I felt that there was always someone better than me. So, I worked very hard and tried many different things. Some things didn't go so well, others did. But I took it positively, seeing them as learning experiences. I consider none as a failure. I think of them as moments in life where I discovered more about myself." 
It wasn't until a classmate drew henna on her hand in high school did she realise that there could be something to this. Zahidah fell in love with the intricacies and finesse of henna art, marvelling at how such dainty designs functioned both as an "accessory" as well as artwork, with the body as a canvas. 
Henna, or mehndi, is a natural reddish-brown paste made from the process of grinding the leaves of the henna plant. The two terms are used interchangeably and refer to temporary tattoos of intricate designs on the hands and feet during weddings and festivals. 
The art form itself has existed for centuries across Indian, Pakistani, African and Middle Eastern cultures, symbolising femininity, beauty, prosperity and strength. In Malaysia, henna art has now gone beyond special occasions, or on the hands of brides, with more using it as an adornment on different parts of the body. 
In 2014, Zahidah started by drawing henna designs, experimenting on friends and family members under the name Artsyhenna. That same year, she enrolled in the "Translation and Interpretation Studies" programme at Universiti Sains Malaysia (USM). While juggling her responsibilities as a student, she continued to sharpen her skill in her craft. As she practised, her network grew stronger. So did her creativity. 
Today, most henna artists have a catalogue of standard designs. Customers choose what they want, for varying prices, and the artist draws it.
Zahidah grew restless with this expectation and wanted to change the game. From songket designs and tribal patterns to doodle-illustrations and mandala art, Zahidah drew inspiration from the things around her, and imagination of the beyond, translating them into works of art.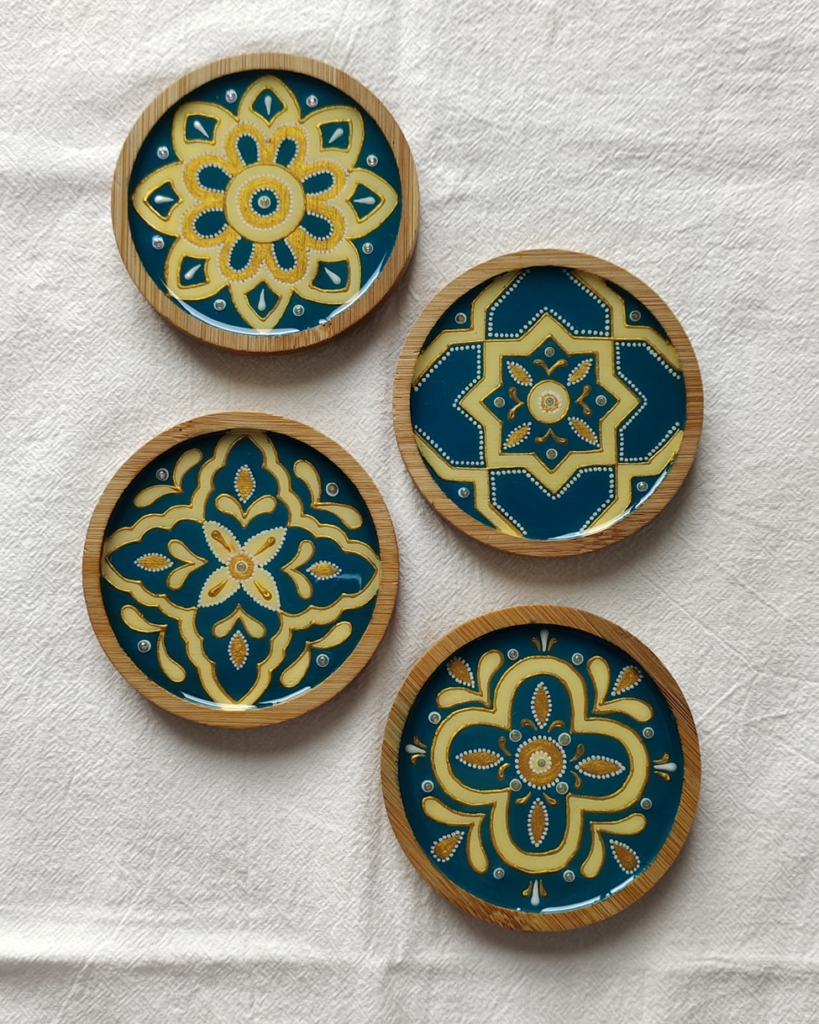 People started recognising that her designs were different, and customers wanted more. 
In 2017, Artsyhenna opened at Hin Bus Depot's weekend pop-up market, with Zahidah emerging as a prominent member among the community of local creatives.
Soon, she was ready to take things up a notch. Whilst visitors could opt for a henna tattoo, they were also greeted with a dazzling display of book covers with a variety of patterns and designs. Zahidah later introduced a line of tote bags with traditional batik, songket and floral themes – her representation of Malaysia.
Upon graduating in 2018, Zahidah took the risk of pursuing a career as an artisan and established ZNG art. She has not looked back since.
The art of ZNG Art
Looking at the pieces on display, it is clear that Zahidah's passion for her craft translates into every creation. They are uniquely distinct, fun, original and vibrant – just like her. 
"Did I know that I wanted to do this full-time? No. But it is my passion and it has given me such a sense of purpose in life," Zahidah said.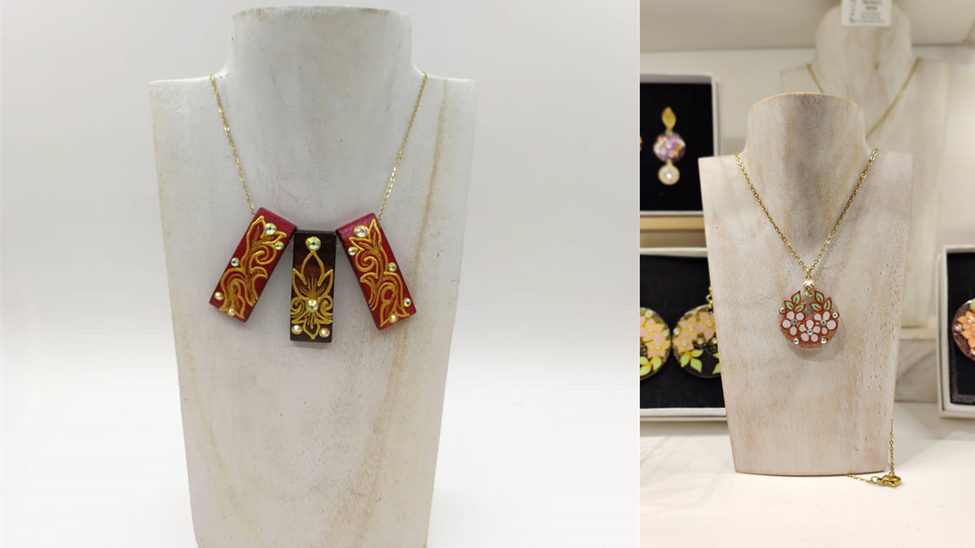 "I realised that I needed to start being strategic about building my brand. I wanted to create something different, special; a brand that celebrates our shared heritage and identity."
In expanding her range of products, one of the biggest challenges she faced was the use of natural henna dye which typically lasts for only a week. Zahidah needed a medium that could be used for permanent artworks and one that worked well on different materials. 
After much research, she found that acrylic paint suited her vision. The next step was to learn how to fold henna cones for the right fit to contain the acrylic paint. Furthermore, since the viscosity of acrylic paint differs by colour and brand, Zahidah needed to manipulate the medium for the best outcome.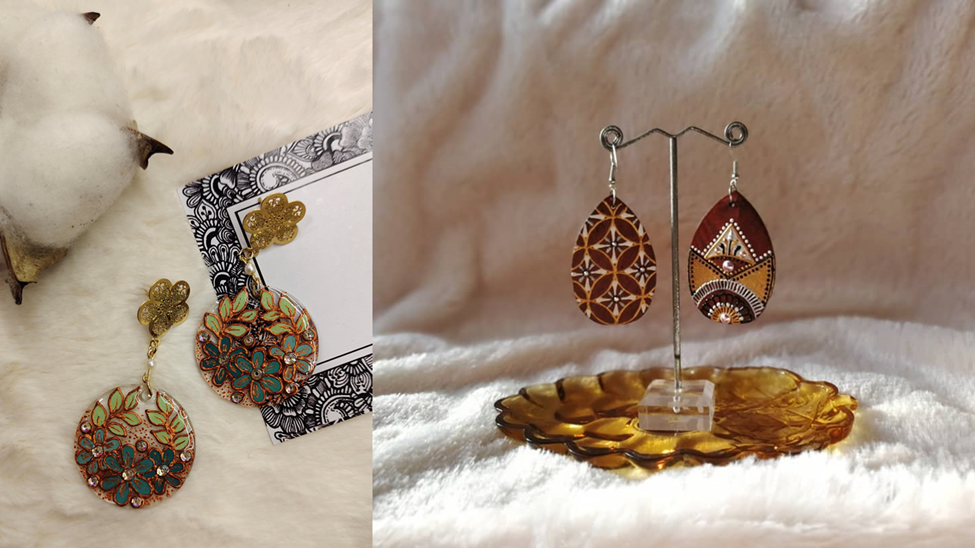 Because henna has texture and is embossed, she also researched different coating materials to protect the artwork and maintain its durability.
"This was not an easy feat. There were no instructions or directions; these things aren't readily available on the Internet. This took years of research and experimenting on different materials and mediums to produce works of high quality."  
Her explorations have resulted in works made on leather, wood, fabric, glass and acrylic board. 
She has also challenged herself by diversifying her products and experimenting with different techniques and mixed media, giving her artwork a sense of richness and singularity.
ZNG Art now features an eclectic range of products from canvas paintings and ornaments to wristlets, handbags and jewellery. Her works are both aesthetic and practical. What you own is truly one-of-a-kind. 
The Woes of an Artisan
While the word artisan has become fashionable, Zahidah has had to build a brand that stands out from the artisan flock. But that's not all. Zahidah also plays multiple roles: deepening the essence of what it means to be an 'artisan', contributing to the local arts scene, and bridging the worlds of traditional and contemporary art practitioners in Penang.  Yet, she still faces difficulties as a grassroots artisan.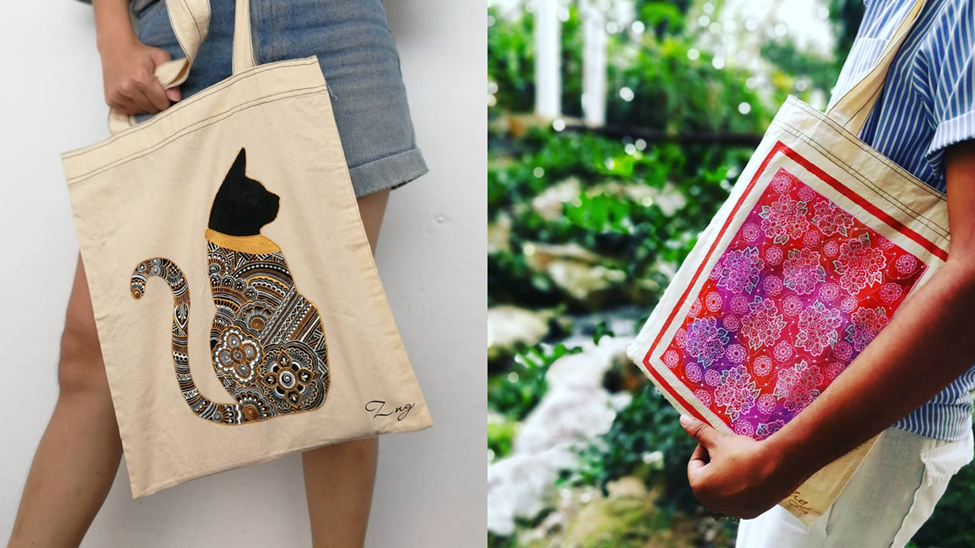 "Sometimes I get customers who show deep appreciation towards the artwork. Then there are those who peruse my work with questioning looks. They ask why a person of Malay descent would be promoting an artform related to an assumed Indian-only heritage."
In response to this, Zahidah remains proud that her art celebrates a shared heritage, and that regardless of any particular cultural symbolism, these are essentially works of art. And that is enough for her.
Zahidah also finds troubling the culture of bargaining, stemming from the lack of appreciation for the value of the artwork. To her, this signifies a general inability to recognise the skills and talents of an artisan. The other is the practice of making a purchase simply to "support" the artisan, rather than for a love of the artwork.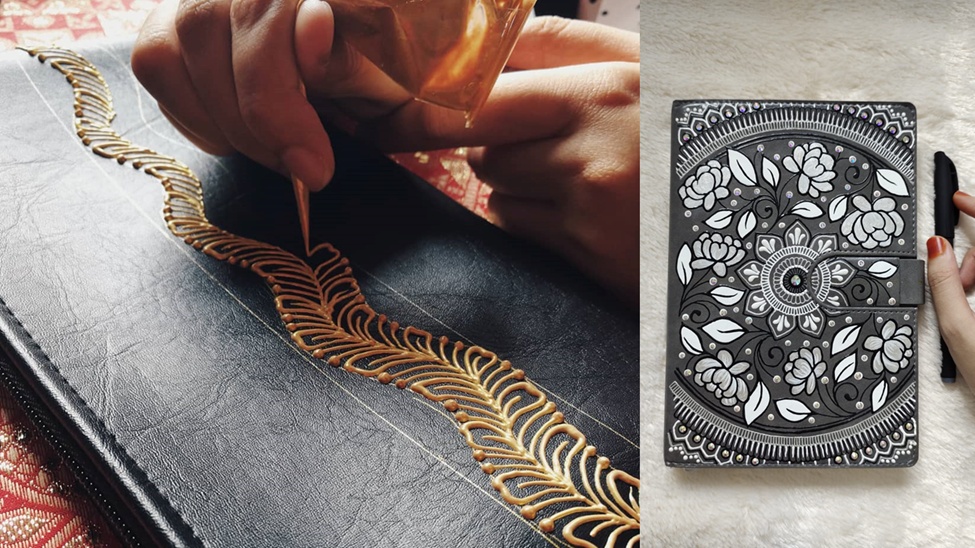 For this, Zahidah champions art for art's sake. "Buy art because you like art, not just because you want to support the artisan." 
As a creator and maker, however, she finds a deep sense of peace in knowing that she is merely a vessel and that the art she makes speaks for itself. "Satisfaction to me is when people recognise the artistry in these works. This is what I live for."
As she continues to grow, Zahidah strives to be an artisan who creates from heart and soul, constantly rejecting the notion of re-creating works for economic gain. All those who come by Zahidah's works will see that they stand out as skillfully and exquisitely made, with her colourful lines and patterns continuously bridging the worlds between art, culture and heritage. 
Check out: ZNG Art's Instagram and Facebook. To purchase, go to: Heritage House 25, Armenian Street; The Crafteteria, Straits Quay; Chiu Kang Diam, Cannon Street and Creative Brands Penang 
Miriam Devaprasana is a participant in the CENDANA ARTS WRITING MASTERCLASS & MENTORSHIP PROGRAMME 2021
The views and opinions expressed in this article are strictly the author's own and do not reflect those of CENDANA. CENDANA reserves the right to be excluded from any liabilities, losses, damages, defaults, and/or intellectual property infringements caused by the views and opinions expressed by the author in this article at all times, during or after publication, whether on this website or any other platforms hosted by CENDANA or if said opinions/views are republished on third party platforms.